Auckland, the largest city in New Zealand, is located on the North Island and is renowned for its breathtaking scenery, vibrant culture, and incredible natural beauty. If you're planning to visit Auckland, make sure to set aside some time for exploring the surrounding areas as well, as there are plenty of amazing day trips that you will definitely cherish. With a plethora of natural and man-made attractions, there's never a dull moment when you're out exploring this gorgeous city and its surroundings. In this blog post, we'll take a look at some of the best day trips from Auckland that will give you a taste of what this amazing city and country have to offer.
The 5 Best Day Trips in Auckland
The 5 Best Day Trips in Auckland
1. Auckland Ship to Shore Excursion Half Day 4 Hours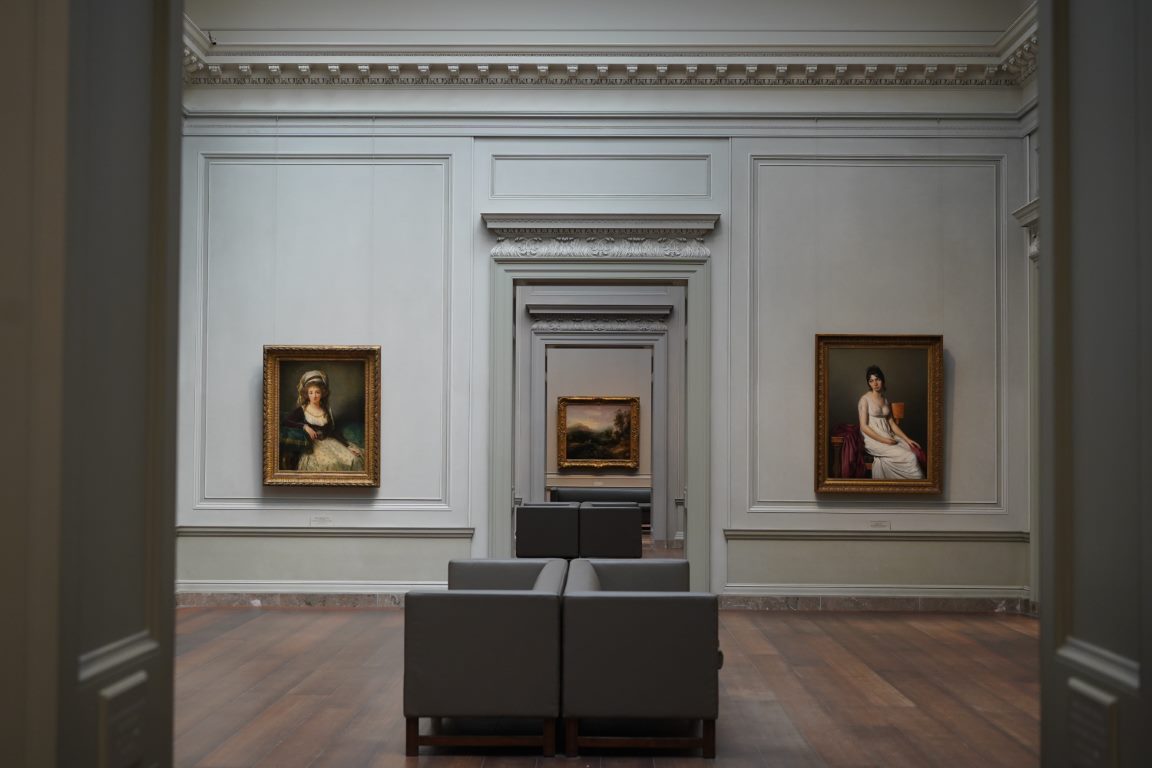 Discover the best of Auckland's neighborhoods and natural wonders with this half-day shore excursion. The tour begins with a pickup from the Auckland Cruise Terminal and takes you to the coastal villages of Devonport and Mission Bay. Take in the stunning views of the city's coastline and harbor from lookout points such as Mt Eden North Head and Achilles Point. You'll also visit the Auckland Domain and explore picturesque Parnell. Throughout the tour, your local driver/guide provides insights into the city's history and culture. This small-group experience is limited to 14 people and includes hassle-free pickup and drop-off at the cruise terminal. Note that food and drinks are not included unless specified, and the minimum age for this tour is 8 years old. Join us for a memorable Auckland shore excursion that showcases the very best of the city's top attractions.
2. Auckland City and West Coast Full Day Tour
Discover the best of urban and rural New Zealand on this full-day tour of Auckland City and West Coast. Admire the colonial homes of Parnell and enjoy scenic drives through attractive districts such as Devonport, Tamaki Drive, and Titirangi. Make a stop at the Arataki Visitor Center, the gateway to Auckland's scenic West Coast, and take in views over the Waitakere Ranges. Explore black sand beaches and dense rainforests where pohutukawa trees thrive, and visit the West Coast's most stunning black sand beach. This small-group tour, limited to 15 people, includes a professional driver/guide, luxury air-conditioned vehicle, lunch, and national park fees. Personal expenses are not included.
3. Full Day Auckland Scenic Tour
Make the most of your time in Auckland with this full day scenic tour that covers the city's top attractions. The tour takes you to Auckland Harbour Bridge, Sky Tower, and One Tree Hill, providing you with opportunities to snap memorable photos. You'll explore vibrant neighborhoods such as Ponsonby and visit off-the-beaten-track attractions like Muriwai Beach, the Auckland Domain, and Parnell.

The tour is limited to a maximum of 11 or 14 persons, ensuring a personalized and intimate experience. You'll get to enjoy wine tastings at a local winery and have lunch included in the great-value tour. The tour includes hotel pick-up and round-trip transport by an air-conditioned minivan, making it convenient for tourists.

Meeting your driver/guide at Sky Tower, you can head directly to the meeting point, or you can request a pickup from select hotels. This tour offers you a chance to make the most of your time in Auckland, covering all the best attractions and more. Don't miss out on enjoying the best day trips in Auckland with this action-packed tour.
4. Auckland Ship to Shore Excursion Full Day 8 Hours
Experience the best of Auckland's coastal scenery and vibrant neighborhoods with this comprehensive full-day shore excursion. Your small-group tour, with a maximum of 14 people, starts with hassle-free pickup and drop-off at the Auckland Cruise Terminal. Then, travel by air-conditioned minivan to explore the coastal villages of Devonport and Mission Bay, take in the views from Mt Eden and North Head, and visit the Auckland Domain.

Afterward, head out along the coast to admire the stunning black sand beaches before the highlight of the tour: an included wine tasting along the Kumeu Wine Trail. You'll also have time to explore Mission Bay, Devonport, Parnell, and Mt Eden. Included in your tour is your driver/guide, transportation by air-conditioned minibus, and lunch. Please note that personal expenses are not included.

You can choose to head directly to your preferred meeting point or request pickup, with options available at both Queens Wharf and Princes Wharf. Don't miss out on this opportunity to experience the best day trip in Auckland with this standout full-day excursion.
5. Auckland All Inclusive Full Day Tour
This full-day tour is an all-inclusive experience that takes you on a journey through some of Auckland's most beautiful sites. You'll start with a drive through Auckland Domain, where you'll be able to see some of New Zealand's most beautiful buildings, including the Auckland Museum. From there, you'll head to the suburb of Parnell, which has been beautifully restored in the old colonial style and features many impressive mansions.

Continuing along the waterfront of Tamaki Drive, you'll be able to view several of Auckland's stunning beaches before arriving in Devonport, a picturesque old North Shore marine village. Here, you can explore the town at your leisure before continuing to New Zealand's ancient rainforest, complete with the famous Kauri trees and unique indigenous flora and fauna.

Throughout the trip, you'll enjoy spectacular views of both the Pacific Ocean and the Tasman Sea, several ancient volcanoes in the Auckland isthmus, untamed coastline, and black and golden sand beaches. With so much beauty to take in, this full-day tour is the perfect way to experience why Auckland is known as one of the world's most beautiful cities.
Top Frequently Asked Questions by Tourists about Auckland
If you are visiting New Zealand, there is a high likelihood that Auckland will be one of your destinations. Known as the "City of Sails," Auckland is the largest city in New Zealand, and it is a cultural and commercial hub. Here are the top questions tourists ask before visiting Auckland.
1. What Is the Best Time to Visit Auckland?
The best time to visit Auckland is between March to May (Autumn) or September to November (Spring). During these seasons, the weather is pleasant, and the crowds are much less compared to the summer season (December to February). However, If your goal is to experience some of Auckland's summer-specific festivals and events, then visiting during the summer months is recommended.
2. How Do I Get to Auckland from the Airport?
Auckland Internation Airport is located around 21 kilometers from Auckland's Central Business District (CBD). The most common mode of transportation is by Taxi. During peak hours, the journey takes 45 – 60 minutes, and It will cost you NZD 80-100 ($55-$70) roughly. However, you can also use the Airport Bus, SkyBus, which costs NZD 19 ($13) for a one-way ticket.
3. How Should I Get Around Auckland?
Auckland's public transport system consists of buses, ferries, and trains. The Auckland Transport website is a good source of information about the routes and schedules of these modes of transportation. Auckland is also a bicycle-friendly city with several cycle paths, and you can rent cycles from several outlets located around the city. However, If you want to explore Auckland at your own speed, your best bet is to rent a car. Auckland has several rental car companies, with prices starting from NZD 30 ($20) a day.
4. What Are the Must-Visit Tourist Attractions in Auckland?
Auckland is an excellent destination for sightseeing, and there are several popular tourist attractions that you should not miss, including:
A. Sky Tower
Standing at 328 meters, the Sky Tower is the tallest man-made structure in New Zealand. It is a popular tourist attraction that offers excellent views of the city. Visitors can also try the SkyWalk or SkyJump experience, which involves walking around the exterior, or leaping off the building, respectively.
B. Auckland War Memorial Museum
Located atop a hill in the Auckland Domain Park, Auckland War Memorial Museum is a renowned museum that showcases the history and culture of New Zealand. Visiting this museum is an excellent way to learn about the country's Maori and Polynesian heritage and see some of the most significant collections of the country's military history.
C. Waiheke Island
Waiheke Island is a 40-minute ferry ride from Auckland's CBD. Known for its picturesque beaches, excellent vineyards, and phenomenal restaurants, Waiheke Island is an excellent destination for a day trip outside of Auckland.
5. What Are the Best Day Trips from Auckland?
Auckland is a great city, but some of its best attractions are located just outside the city limits. Here are some of the best day trips you can take from Auckland:
A. Hobbiton Movie Set
Located around 160 kilometers from Auckland, this famous movie set will take you to the magical world of Lord of the Rings and Hobbiton. It's a must-visit location for any fan of the movie series.
B. Waitomo Glowworm Caves
The Waitomo Glowworm Caves are located about two and a half hours south of Auckland. The caves are home to thousands of twinkling glowworms, and visitors can take a boat ride through a cave to experience the glowworms' spectacular light show.
C. Rangitoto Island
Located in Auckland's Hauraki Gulf, Rangitoto Island is a famous destination for lovers of nature and photography. The island is the youngest and largest cone volcano in New Zealand, and visitors can take a hike to the summit to enjoy stunning views of the city.
6. What are the Best Places to Eat in Auckland?
Auckland has an excellent culinary scene, and you can find a wide range of restaurants serving different cuisine types. Some of the most popular places to eat in Auckland include:
A. The Grove
The Grove is a classic Auckland restaurant that often ranks among the city's top eateries. The menu features classic French cuisine with New Zealand twists, and the restaurant has an extensive wine list.
B. Depot Eatery & Oyster Bar
Depot is a casual eatery that is a popular destination for seafood lovers. The restaurant serves fresh seafood, tapas-style dishes, and signature cocktails.
C. Ortolana
Located in Auckland's Britomart, Ortolana's menu is a tribute to fresh and simple Italian fare. The restaurant has a lush green dining area and offers an excellent selection of wines.In
How to Spend Your Time as a Tourist in Auckland
As the largest and most diverse city in New Zealand, Auckland has countless attractions and activities to offer visitors from all over the world. From exploring the city's rich cultural heritage to enjoying its natural wonders, there's something for everyone to enjoy in Auckland. In this guide, we'll outline the best ways to spend your time in this vibrant city.
1. Visit the Sky Tower
The Sky Tower is one of Auckland's most iconic landmarks and a must-visit attraction for any tourist. Standing at 328 meters tall, it's the tallest freestanding structure in the Southern Hemisphere. Visitors can enjoy stunning panoramic views of the city and the surrounding landscape from the tower's observation deck. For those looking for a more adventurous experience, you can even participate in the tower's SkyWalk or SkyJump activities.
2. Explore Auckland Museum
Auckland Museum is a cultural hub that provides an in-depth look at New Zealand's diverse history and cultural heritage. Its galleries include exhibits on Maori and Pacific Island cultures, natural history, and war memorials, among others. Visitors can also see artifacts from New Zealand's military history dating back to the 19th century.
3. Relax at One of Auckland's Beaches
Auckland is home to some of the most beautiful beaches in New Zealand. Visitors can enjoy sun, sand, and surf at any of the dozens of beaches around the city. Some of the most popular beaches include Mission Bay, Takapuna Beach, and Piha Beach. Enjoy a day in the sun and take a dip in the clear water of Auckland's stunning beaches.
4. Take a Ferry to Waiheke Island
Just a short ferry ride from downtown Auckland lies Waiheke Island, one of New Zealand's most stunning destinations. The island is home to an array of wineries, restaurants, beaches, and walking trails, making it a great place for a day trip. Take a vineyard tour, go zip lining, or simply take a walk through the island's picturesque landscapes.
5. Visit the Auckland Art Gallery
The Auckland Art Gallery is home to a vast collection of artwork from New Zealand and around the world. Its collection ranges from traditional Maori and Pacific Island artifacts to contemporary art and photography. Visitors can also enjoy a variety of exhibitions and events throughout the year.
6. Check Out the Auckland Zoo
Auckland Zoo is home to over 1,400 animals from 135 different species, making it one of the largest and most diverse zoos in New Zealand. Visitors can see animals ranging from tigers to meerkats to New Zealand's native birds. The zoo also offers a range of tours and animal encounters for visitors to enjoy.
7. Walk Through Auckland's Botanic Gardens
Spanning over 64 hectares, Auckland's Botanic Gardens offer visitors a peaceful retreat from the hustle and bustle of the city. The gardens boast over 10,000 plants from around the world, including native New Zealand flora. Take a stroll along the walking trails or simply relax and enjoy the beauty of the garden's natural landscapes.
8. Enjoy a Day at Auckland's Theme Parks
Auckland is home to several theme parks that provide fun and excitement for visitors of all ages. Visit Rainbow's End, New Zealand's largest theme park, to enjoy a range of rides and attractions. Alternatively, head to Snowplanet to experience indoor snow sports, or take a trip to Butterfly Creek to see a variety of exotic insects and animals.
9. Take a Harbor Cruise
Auckland's harbor is one of the city's most beautiful features, and there's no better way to enjoy it than on a harbor cruise. Visitors can take a variety of different cruises, from relaxing sightseeing tours to adventurous sailing trips. Enjoy stunning views of the harbor and the city's skyline from the water.
10. Visit the Auckland Fish Market
For seafood lovers, the Auckland Fish Market is a must-visit destination. The market offers a wide range of fresh seafood, from fish and chips to sushi to lobster. Visitors can enjoy a delicious meal while taking in the vibrant atmosphere of the market.
Conclusion
Auckland has something to offer every visitor, from cultural attractions and natural wonders to theme parks and beaches. Whether you're traveling with your family or on your own, there's no shortage of activities to keep you entertained. So pack your bags and get ready for an unforgettable trip to one of New Zealand's most exciting cities!