Barcelona is a city that never sleeps, and its nightlife is one of the best in the world. The Spanish culture of going out and enjoying good food, drinks, and music is deeply ingrained in this vibrant city, making it a haven for party-goers. Whether you're a local or a tourist, a pub crawl is one of the best ways to experience the lively atmosphere of Barcelona's bars and clubs. In this post, we've compiled a list of the best pub crawls in Barcelona that will take you on a journey through the city's most popular and authentic bars. From craft beers to cocktails, from hip hop to techno music, Barcelona has something for everyone. So, join us as we explore the top pub crawls in Barcelona and let the good times roll!
The 11 Best Bar Hopping Tours in Barcelona
The 11 Best Bar Hopping Tours in Barcelona
1. Barcelona: El Born Food Walking Tour with Tapas and Drinks
Experience the best of Barcelona's food and drink scene with the El Born Food Walking Tour with Tapas and Drinks. Join a local guide as they take you to four of the best tapas bars in the lively El Born neighborhood. Indulge in a selection of traditional and modern dishes paired with wine, cava, beer, and shots. Learn about the history and traditions of Catalan cuisine and how it has evolved over time. Immerse yourself in the lively atmosphere of El Born and enjoy a fun and tasty evening with like-minded travelers from around the world. Don't miss out on this delicious and enjoyable way to explore Barcelona's food and drink culture.
2. Barcelona: Tipsy Bar Crawl with Local Guides and 4 Drinks
Discover the vibrant nightlife of Barcelona with the Tipsy Bar Crawl. Join local guides and other fun travelers as you explore the city's coolest bars and taste traditional Catalan drinks. Begin the experience with a warm welcome and white Sangria, while learning about Barcelona's fascinating tales and scandalous history. Get an insider's view of the city's hidden gems and neighborhoods as you sample authentic Catalan liqueurs and Vermout. Throughout the night, enjoy 4 drinks including local wine, cocktails, and shots at 4 different locations. This experience combines the best elements of travel: a local guide, fun with other travelers and the best nightlife in Barcelona. Don't miss out on this unforgettable evening of adventure and revelry.
3. Barcelona: Drunken History Walking Tour with Included Drinks
Explore Barcelona's dark and twisted history with a drink in hand. This unique adventure into Barcelona's nightlife combines the opportunity to meet other travellers, taste local drinks, experience authentic bars, and soak up the rich culture. Your night begins with a tipsy introduction to the experience complete with local wine or sangria. Once everyone is gathered, the tour guide will introduce the fascinating characters that will arise in the evenings history and hearsay. Our next mission is to sample the cities favourite drink: Vermouth. Drunk all over the world and famous in many cocktails, Vermouth has a special place in the Catalans heart. Discover why in El Born, an upcoming and trendy neighborhood. No night out is complete without cocktails or shots. Together we will taste drinks that are very particular (and delicious). Experience all this and more on the Barcelona: Drunken History Walking Tour with Included Drinks.
4. Barcelona Pub Crawl
Explore Barcelona's nightlife safely with a guide and a group of like-minded revelers. On this fun tour, discover back-street bars, characterful pubs, and cocktail lounges with a guide to capture the highlights. Get the party started with free shots and exclusive discounted drinks deals at each bar. End the night with free entry to one of Barcelona's biggest clubs (metro ticket at own expense). The guide will also act as a photographer, capturing quality images for you to share. This tour includes exclusive reduced drinks deals at each bar visited, and free access to the photos taken with a big fancy camera. Please note that depending on which club is visited, we may take the metro to get there. Club entry is NOT included on NYE. Don't miss out on this chance to make new friends and experience Barcelona's vibrant nightlife scene.
5. Pub Crawl Barcelona by EVOLVE The BEST night experience
Join this exciting Pub Crawl through Barcelona to experience the city's nightlife to the fullest! This tour is an excellent opportunity to meet new people while discovering some of the best bars and clubs the city has to offer.

The tour starts at the meeting point on Rambla dels Caputxins 31, where you'll meet your guide and fellow crawlers. From there, you'll head to the first stop, the Old Irish Pub, where you can enjoy a drink or two and get to know your group better.

Throughout the night, you'll visit other bars and clubs, where you'll get free shots and have the opportunity to dance the night away. You'll end up back at the meeting point, having made new friends and unforgettable memories.

This tour is not recommended for pregnant travelers or those with serious medical conditions. Additionally, it is not wheelchair accessible. However, it is easily accessible by public transportation.

Cancellation is possible up to 24 hours in advance for a full refund, but cancelling less than 24 hours before the crawl is set to start will result in a non-refundable experience.

Book now to make the most of your time in Barcelona and experience the city's incredible nightlife on this unforgettable pub crawl!
6. Barcelona: Pub Crawl With Open Bar and Free Shots
Discover Barcelona's vibrant nightlife scene on this pub crawl with free shots and an open bar. Led by a knowledgeable local guide, you'll visit 3 to 4 different bars and lounges located in the heart of the city, enjoying drink specials and games throughout the night. Skip the line to one of Barcelona's most popular nightclubs and dance the night away with other travelers. Please note that a metro or bus ticket may be required to reach some venues. This tour is not suitable for pregnant women or children under 18 years old.
7. A Magical Evening in Barcelona: Private City Tour
Experience the magic of Barcelona at night with a private city tour. Explore the city's best local hangouts and admire the beautiful architecture under moonlight. Visit Plaça de l'Àngel, the oldest bar in Barcelona, where famous artists such as Picasso and Hemingway used to frequent. Learn how to create your own signature drink during a workshop at a local cocktail bar. The tour includes a local guide, three local drinks, and pickup or drop-off at your accommodation. Please note that this tour is not suitable for pregnant women or individuals with mobility impairments or wheelchair users. Join us for a unforgettable night out in Barcelona.
8. Barcelona: Ice Bar and Terrace Drinks Romantic Package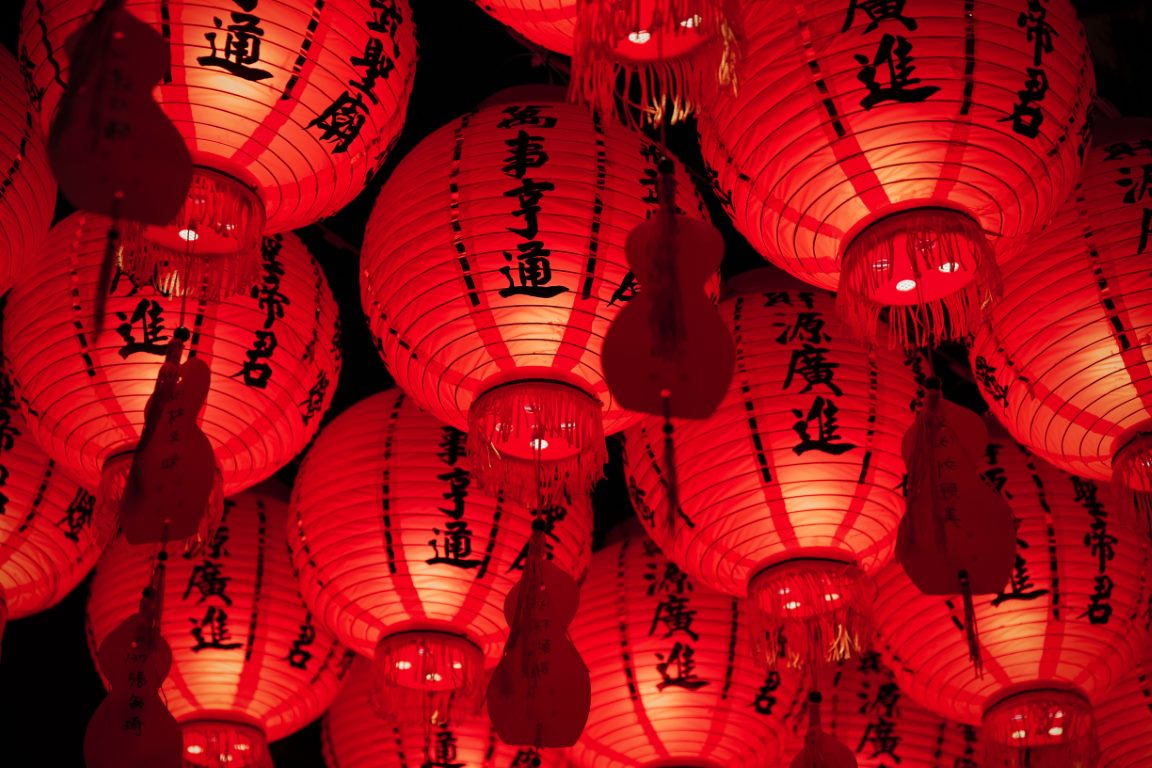 Are you looking for a unique and intimate night out in Barcelona? Look no further than the Ice Bar and Terrace Drinks Romantic Package. Begin your experience at the ice bar, surrounded by ice sculptures and wintery decorations. Enjoy a welcome drink while bundled up in a jacket and gloves. Afterwards, head to your reserved table on the terrace, where you can sip on a delicious bottle of traditional Spanish sparkling wine Cava and indulge in a box of chocolates. Get the best out of Barcelona with this romantic package that is perfect for surprising your special someone! The package includes one drink, jacket, gloves, bottle of Cava and box of chocolates. Don't miss out on this unforgettable night in Barcelona.
9. Barcelona: 4-Hour Party Tour
Spend an exciting evening out in Barcelona with a knowledgeable guide to lead you through the city's best bars and clubs. With free entry to one of the largest clubs in town, this party tour is not one to miss. Your guide will ensure a fun-filled night of entertainment while keeping your safety in mind. Don't miss out on the best nightlife experience in Barcelona. This tour includes a guided bar route, drop-off, drinks, and return transportation. Please note that this tour is not suitable for pregnant women or children under 18 years old.
10. The Original Barcelona Pub Crawl – 1,5 Hours Open Bar + Free Shots
When you visit Barcelona, you want to experience the best nightlife the city has to offer. This Barcelona pub crawl is perfect for party-goers of all ages who want to discover the city like a local. With skip-the-line access to the hottest night clubs, drink specials, and free shots included throughout the night, you won't have to wait in line or break the bank to have a fun night out. Your local guide will take you to the best places in town, ensuring an unforgettable experience. The meeting point is at Carrer de Milans 7, inside Milan's Cocktail Bar. The total price for the pub crawl is €50, with a required deposit of €30 per person to book. The additional €20 can be paid to the pub crawl bar manager on the night of the event. Additional beverages are available for purchase. Don't miss out on this opportunity to experience the best of Barcelona's nightlife scene!
11. Barcelona: Beer Bike Tour
Experience pedaling your way around Barcelona while enjoying up to 1 liter of beer or sangria per person (or soft drinks if you prefer) on a unique beer bike tour. Bring your own music and decor to make the atmosphere perfect for a good time with friends. This tour offers a different perspective of Barcelona that you won't get from regular walking tours. No need to worry about anything once you board the beer bike as a friendly team will take care of everything, ensuring that you have an unforgettable experience. The only thing you need to worry about is pedaling! The tour also includes private transfers from Las Ramblas by minivan, making transportation easy and convenient.
Barcelona Travel Guide: Answers to Your Most Frequently Asked Questions
If you are planning to travel to Barcelona, you must have several questions in your mind. From the best time to visit to the must-visit attractions, every tourist has some uncertainties about the city. Don't worry, and we have got you covered! Here are some frequently asked questions by tourists about the city, and everything you need to know before visiting Barcelona.
1. When is the best time to visit Barcelona?
Barcelona is a year-round destination. However, if you want to avoid the crowds and inflated prices, we suggest visiting during the shoulder seasons, from March to May or September to November. The temperature remains pleasant during these months, and you can enjoy the sunshine without getting baked. Moreover, the parties and festivals during these months are worth attending.
2. What are the must-visit attractions in Barcelona?
Barcelona is a city that offers something unique and attractive to everyone. Some of the must-visit attractions are:
2.1 La Sagrada Familia
One of the most famous landmarks of Barcelona, La Sagrada Familia, is a masterpiece of the renowned architect, Antoni Gaudi. The church's unique art, sculptures, and design attract millions of visitors annually.
2.2 Park Guell
Park Guell is another Gaudi creation that has become a famous attraction in Barcelona. The park offers a beautiful view of the city and is an ideal place for a picnic and relaxation with friends and family.
2.3 La Rambla
La Rambla is Barcelona's central hub, an animated and vibrant street lined with shops, restaurants, cafes, and performers. The street connects Placa Catalunya to the Columbus Monument and is an ideal place to stroll around and take in the city's sights and sounds.
2.4 Casa Batllo and Casa Mila
Casa Batllo and Casa Mila are two modernist creations of Antoni Gaudi that attract art and architecture lovers from all over the world. The detailed and intricate designs of the buildings are a sight to behold, and the tours offered provide an in-depth insight into the life and work of Gaudi.
3. How can I get around the city?
The best way to explore Barcelona is by foot, bike, or metro. You can rent a bike or take a walking tour to explore the city's nooks and corners. The buses and trams are also available, but they may not be the fastest and most convenient way to get around. The metro system in Barcelona is efficient, affordable, and easy to navigate. You can also buy a T-10 ticket that offers ten journeys and can be shared between multiple people.
4. Which districts are the best to stay in?
Barcelona has several unique and beautiful districts, and choosing the right district depends on your budget and preferences. Some of the best districts to stay in are:
4.1 Gothic Quarter
The Gothic Quarter is an ideal district to stay in if you want to explore the city's history and culture. The narrow streets, old buildings, and vibrant atmosphere make it an ideal place to experience Barcelona's charm.
4.2 Eixample
Eixample is a modern district with loads of modernist architecture and chic cafes and restaurants. The district offers a peaceful and calming environment, making it perfect for families and couples.
4.3 Gracia
Gracia is a bohemian and artistic neighborhood that offers a unique and vibrant culture. The district is ideal for students, backpackers, and travelers who want to experience Barcelona's fun and lively side.
5. What is the cuisine like in Barcelona?
Barcelona is a food lover's paradise, and the cuisine reflects the city's history and culture. The food is enticing, colorful, full of flavor and spices. You must try the traditional Catalan dishes like 'pa amb tomàquet' (bread with tomato), 'fideuà' (noodle paella), and 'crema catalana'(Catalan dessert). Moreover, Barcelona has several Michelin-starred restaurants and cafes that offer world-class cuisine and dining experiences.
6. What is the nightlife like in Barcelona?
Barcelona's nightlife is vibrant and exciting, with something for everyone. From beachside clubs to underground bars, you will find everything here. The city is famous for its rooftop bars like La Terraza at Hotel Pulitzer and wet deck at W Barcelona. Moreover, the beach clubs and music festivals are worth attending.
7. What are the safety precautions to take in Barcelona?
Barcelona is generally safe for tourists. However, like any other city, there are some safety precautions that you must take. Avoid carrying too much cash or valuable items in crowded areas. Be cautious of pickpockets, especially in the touristy areas. Moreover, it's better to avoid walking alone at night in unfamiliar areas.
Final Thoughts
Barcelona is a city that has something unique and attractive to everyone. The city's history, culture, and cuisine make it a perfect destination for travelers who want to experience something new and exciting. We hope this travel guide answers all your questions and helps you plan your Barcelona journey.
How to Spend Your Time as a Tourist in Barcelona
Barcelona, the capital of Catalonia, is one of the most popular tourist destinations in Europe. With its rich history, stunning architecture, delicious food, and vibrant culture, the city offers something for every traveler. Here is a detailed guide on how to spend your time as a tourist in Barcelona.
1. Visit La Sagrada Familia
La Sagrada Familia is one of the most famous landmarks in Barcelona. This modernist basilica was designed by the renowned architect Antoni Gaudi. The construction of this iconic church began in 1882 and is still continuing today. The church is known for its unique and intricate architecture, which makes it a must-visit site in Barcelona. Make sure to book your tickets in advance to avoid long lines.
2. Explore Park Guell
Park Guell is another popular attraction in Barcelona, designed by Antoni Gaudi. This beautiful park features whimsical architecture, stunning mosaics, and great views of the city. There are also plenty of benches and shady spots to sit and relax while enjoying the view. Make sure to visit early in the morning or late in the afternoon to avoid crowds.
3. Stroll through La Rambla
La Rambla is the most famous street in Barcelona, stretching from the city center to the seafront. The street is lined with cafes, restaurants, shops, and street performers. It's an excellent spot for people watching and souvenir shopping. However, be aware of pickpockets, and keep your belongings close.
4. Visit the Picasso Museum
Barcelona was the hometown of Pablo Picasso, one of the most famous artists of the 20th century. The Picasso Museum showcases his early works and provides insight into his artistic development. The museum is located in five beautiful palaces, and you can easily spend a couple of hours browsing its vast collection.
5. Taste the Local Cuisine
Barcelona is known for its delicious food and drink, with a wide range of culinary delights to explore. Try some tapas, paella, and traditional Catalan cuisine. You can also visit one of the many food markets, such as La Boqueria, to sample local produce and street food.
6. Experience the Nightlife
Barcelona is a city that never sleeps, with a lively nightlife scene that caters to everyone. There are plenty of bars, clubs, and music venues to explore. One of the best neighborhoods for nightlife is El Raval, where you can find everything from techno clubs to jazz bars.
7. Relax on the Beaches
Barcelona has some of the best beaches in Europe. The most popular beach is Barceloneta, located right next to the city center. It's perfect for sunbathing, swimming, and people watching. However, it can get crowded, so be prepared to share your space.
8. Take a Day Trip
Barcelona is surrounded by beautiful landscapes and charming towns that are worth exploring. Some of the most popular day trips from Barcelona include Montserrat, Sitges, and Girona. These destinations offer a unique glimpse of Catalonia's rich culture and history.
Book Your Tour Now
Barcelona is a city that offers a diverse range of activities and attractions for every traveler. Whether you are interested in art, architecture, food, or culture, there is plenty to explore in the city. By following this guide, you can make the most of your time as a tourist in Barcelona and create memories that will last a lifetime.