How to Plan Your Barcelona Tour with the Barcelona Discount Card
Travelling to a new place is always exciting, but planning the perfect tour can be overwhelming. With so many sights to see and things to do, it can be difficult to know where to start. Luckily, the Barcelona discount card offers a solution. This card provides discounted access to some of Barcelona's most iconic attractions, as well as discounts on tours, restaurants, and even public transportation. In this blog post, we'll show you how to plan the perfect Barcelona tour using the Barcelona discount card.
Overview
The Barcelona discount card is valid for 48 hours, providing ample time to explore the city's top attractions. By purchasing the card, you'll gain discounted entry to multiple venues, including Casa Batlló, Casa Mila, and Palau Guell. In addition to discounted admission, you'll also have access to discounted walking and boat tours, as well as day trips to nearby cities. The card also includes unlimited access to the city's public transportation system, making it easy and convenient to get around. Additionally, you can enjoy discounts on car and bike rentals, as well as restaurants, shops, shows, and nightclubs.
How to Get the Card
The Barcelona discount card can be purchased online or in person at multiple locations throughout the city. Among the easiest ways to get the card is through the Viator website, where you can book the tour by clicking
here
. After purchasing, you'll receive a voucher that can be exchanged for a physical card upon your arrival in Barcelona.
How to Use the Card
Once you have the card, using it is straightforward. Simply present the card at the entrance of each attraction, or show it to the tour operator or restaurant staff to receive your discount. For example, if you plan to visit Casa Batlló, simply present your card to the ticket office to receive a discount on entrance fees. Similarly, if you plan to take a walking or boat tour, show your card to the tour operator to receive your discount. Public transportation can be accessed by scanning the card at the entrance of each station, and discounts on car and bike rentals can be accessed by showing the card to the rental agent.
Top Attractions to Visit with the Card
There are many attractions to choose from when planning your Barcelona tour with the discount card, but the following are some of the top picks:
Casa Batlló

Casa Batlló is a stunning building in the center of Barcelona, designed by Antoni Gaudí. The building's façade is adorned with ornate decorations and colorful mosaics, making it one of the city's most eye-catching sights. With the discount card, you can gain discounted entry to this must-see attraction.

Casa Mila

Casa Mila, also designed by Gaudí, is another of Barcelona's most impressive buildings. Known for its unusual undulating façade and striking rooftop views, Casa Mila is a must-visit for architecture enthusiasts. With the discount card, you can gain discounted entry to this iconic attraction.

Palau Guell

Palau Guell is a mansion designed by Gaudí for the wealthy industrialist Eusebi Güell. The building features unique decorative features and impressive spatial arrangements, making it a testament to Gaudí's architectural genius. With the discount card, you can gain discounted entry to this stunning attraction.

Boat Tour of the Coastline

Barcelona is located on the coast, making it an ideal location for a boat tour. With the discount card, you can access discounted boat tours of the coastline, providing the perfect way to relax and enjoy the beautiful Barcelona scenery.

Walking Tour of the Gothic Quarter

The Gothic Quarter is one of the oldest neighborhoods in Barcelona, with narrow alleys and winding streets that transport you back in time. With the discount card, you can access discounted walking tours of this historic neighborhood, providing the perfect way to delve into Barcelona's rich history.
Book Your Tour Now
With the Barcelona discount card, planning your perfect Barcelona tour is a breeze. By gaining discounted entry to top attractions, tours, and even transportation, this card is an indispensable tool for any traveler to Barcelona. To book your Barcelona discount card, click
here
and start planning your perfect Barcelona tour today.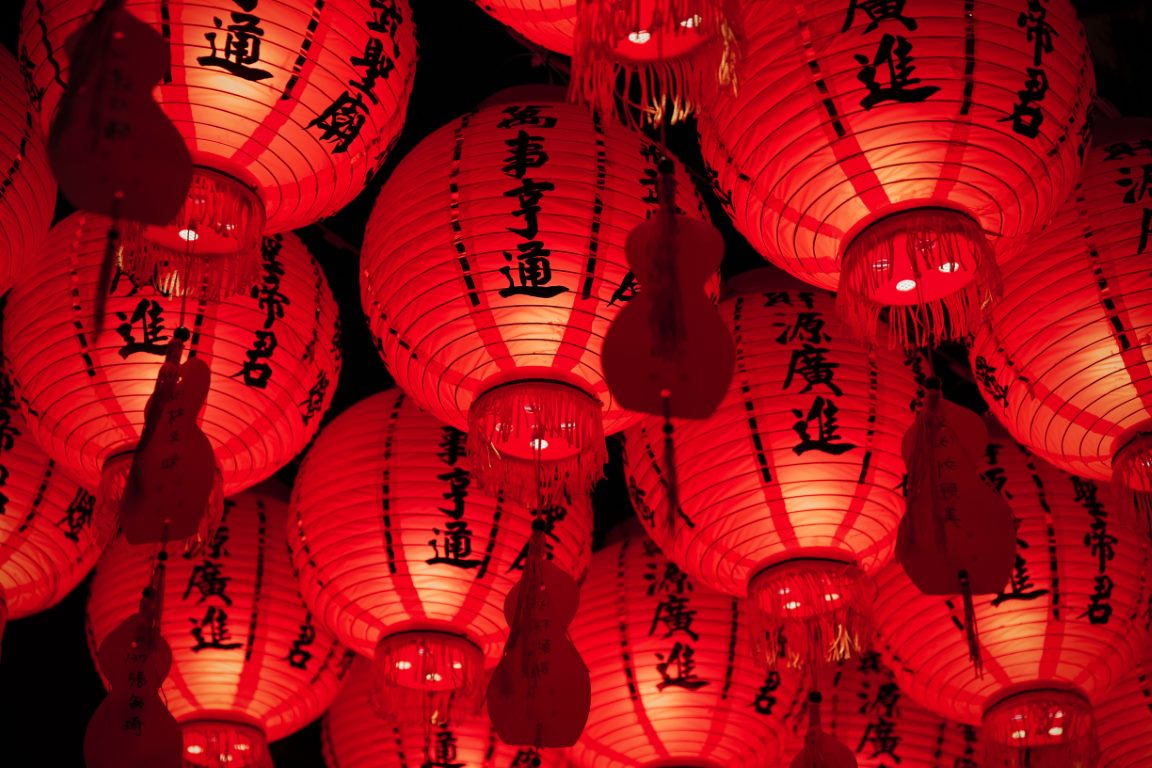 Frequently Asked Questions About Barcelona
If you're planning a visit to Barcelona, you probably have a lot of questions about what to expect. Here are some of the most frequently asked questions about this beautiful city, along with some helpful answers.
1. What's the best time of year to visit Barcelona?
Barcelona is a great city to visit year-round, but the best time to go depends on your preferences. The summer months of June, July, and August are the busiest and most crowded, with long lines and high temperatures. Spring and fall are milder and less crowded, and winter is the least crowded but also the coldest.
2. What's the best way to get around Barcelona?
Barcelona has an extensive public transportation system that includes buses, trains, and a metro system. You can purchase individual tickets for each ride, but a better option is to purchase a T10 pass, which gives you 10 rides for a discounted price. You can also rent bikes or scooters to explore the city on your own.
3. Do I need to learn Catalan or Spanish to visit Barcelona?
While Catalan is the official language of Barcelona, Spanish is widely spoken and understood. Many people also speak English, especially in tourist areas, so you won't have any trouble communicating.
4. What are some must-see attractions in Barcelona?
There are so many amazing things to see and do in Barcelona, it's hard to narrow it down to just a few. Some of the must-see attractions include:
Sagrada Familia
La Rambla
Park Guell
Casa Batllo
Camp Nou
5. What's the food like in Barcelona?
Barcelona is known for its delicious seafood, tapas, and Mediterranean cuisine. Some must-try dishes include paella, patatas bravas, and pan con tomate. Don't forget to try the local wines and cava, a sparkling wine that's unique to the Catalonia region.
6. How safe is Barcelona?
Barcelona is generally a safe city, but like any large city, there are some areas that are more prone to crime than others. Use common sense and take basic precautions to stay safe, such as not carrying large amounts of cash or valuables and staying aware of your surroundings.
7. What's the nightlife like in Barcelona?
Barcelona is known for its vibrant nightlife scene, with plenty of bars, clubs, and late-night eateries to choose from. Some of the most popular areas for nightlife include El Raval, Gracia, and Barceloneta.
8. How do I get from the airport to the city center?
Barcelona's El Prat Airport is conveniently located just a few miles from the city center. You can take a taxi or airport shuttle bus, or take the metro or train for a more affordable option.
9. What should I pack for a trip to Barcelona?
Pack comfortable walking shoes, as Barcelona is a very walkable city. During the summer months, pack sun protection like hats and sunscreen, as well as light, breathable clothing. If you're visiting in the winter, bring a warm coat and layers for the cooler temperatures.
10. Do I need to tip in Barcelona?
While tipping isn't mandatory in Barcelona, it's customary to leave a small tip of 5-10% at restaurants and cafes if you're happy with the service. Tipping isn't expected at bars or for taxi rides, but it's always appreciated.
How to Spend Your Time as a Tourist in Barcelona
Barcelona is a vibrant and lively city that offers plenty of things to do and see. The city has a rich history and culture, beautiful architecture, and a stunning coastline. With so much on offer, it can be hard to decide how to spend your time in Barcelona. In this guide, we will take you through some of the best things to do when visiting Barcelona.
1. Visit La Sagrada Familia
La Sagrada Familia is one of the most iconic landmarks in Barcelona. This Gaudi masterpiece has been under construction since 1882 and is still unfinished today. The stunning architecture blends elements of Gothic and Art Nouveau styles, and the intricate details of the sculptures and carvings are truly breathtaking. You can take a guided tour or explore on your own, but make sure to book your tickets in advance to avoid long lines.
2. Discover Park Guell
Park Guell is another famous attraction designed by Gaudi. This architectural park is a must-visit for anyone interested in modernist architecture. The park is filled with colorful mosaics, sculptures, and turrets, and the views of the city from the hilltop are stunning. You can spend hours exploring the park and taking in the unique designs and structures.
3. Walk Down Las Ramblas
Las Ramblas is a bustling pedestrian street in the heart of Barcelona. The street is lined with restaurants, cafes, and shops, and is a popular destination for tourists and locals alike. It's a great place to people watch, grab a bite to eat, or do some shopping. Be aware of pickpockets in this area, and keep an eye on your belongings.
4. Visit the Gothic Quarter
The Gothic Quarter is one of the oldest neighborhoods in Barcelona and is filled with narrow streets, medieval buildings, and quaint shops. This area is perfect for those interested in history and architecture. You can wander through the streets and discover hidden squares and ancient buildings, such as the Barcelona Cathedral or the Placa Reial.
5. Explore the Works of Picasso
Pablo Picasso spent his formative years in Barcelona, and the city remains a vital place to explore his life and works. The Picasso Museum is a must-visit for anyone interested in the artist, showcasing over 4,000 of his works. You can see how his styles, techniques, and mediums evolved throughout his lifetime. The museum is located in the old town, near the Gothic Quarter.
6. Relax on the Beaches
Barcelona has plenty of beaches to choose from which are perfect for relaxing after a day of sightseeing. The most famous beach is Barceloneta, located just a short walk from the city center. This seven-hundred-meter-long beach is perfect for sunbathing or swimming in the Mediterranean Sea. Other stunning beaches in the city include Bogatell, Mar Bella, and Nova Icaria.
7. Discover Montserrat Monastery
Montserrat is a stunning mountain range located a short distance from Barcelona. The Montserrat Monastery offers a unique cultural and spiritual experience, combining natural beauty with stunning architecture. The monastery is home to the famous Black Madonna statue, and you can explore the chapels, museums, and magnificent views from the mountaintop.
8. Enjoy the Local Cuisine
Barcelona is famous for its culinary scene, and you should be sure to try some local dishes during your visit. Some of the must-try dishes include paella, tapas, and churros. You can find plenty of restaurants and cafes serving traditional Catalan food in the Gothic Quarter or the trendy El Born neighborhood.
Book Your Tour Now
Barcelona is a vibrant and diverse city that offers something for everyone. Whether you're interested in history, culture, or just relaxing on the beach, Barcelona has it all. We hope this guide has given you some ideas on how to spend your time in the city, and we wish you a memorable trip. Don't forget to try some of the local food, visit the iconic landmarks, and explore the unique neighborhoods of Barcelona.