Roatan is a beautiful island situated off the coast of Honduras in the Caribbean Sea. It is an ultimate destination for beach lovers and adventure enthusiasts. Roatan boasts crystal-clear waters, palm-lined beaches, and a rich coral reef ecosystem that provides an incredible setting for snorkeling and diving. But, Roatan has much more to offer beyond its stunning beaches. In this post, we'll explore the best attractions and things to do on this island paradise, so you can make the most of your visit to Roatan. From swimming with dolphins to exploring lush tropical rainforests, there's something for everyone. So let's dive in and discover the hidden gems of Roatan together!
The 8 Best Unique Things To Do In Roatan
The 8 Best Unique Things To Do In Roatan
1. Day Pass at a West Bay Beach Resort With Optional Free Stops
Spend your day at one of the West End's most popular beaches with this half-day experience. You will receive an all-inclusive day pass to either Infinity Bay Resort or Paradise Beach Resort on the West Bay Beach. Enjoy access to the resort's infinity pool, showers, bathrooms, and beach chairs. You can use the snorkeling gear (if the option is selected) to explore the offshore wonders or add a zip-line ride and wildlife sanctuary visit to enhance your tour. Your entrance fee, air-conditioned transportation, and gratuities are included, but take note that towels are not provided. You can head directly to your preferred meeting point or request pickup when you book the tour.
2. A View of Roatan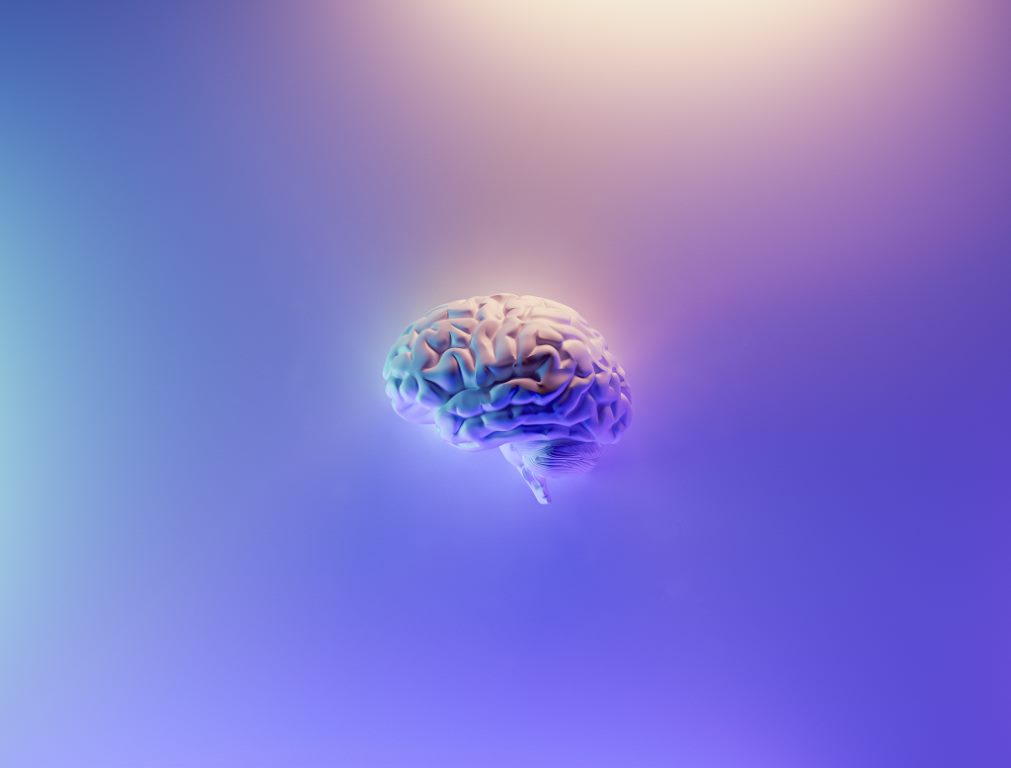 Make the most of your time at shore and discover the best that Roatan Honduras has to offer on this half-day tour. Your private guide will create an itinerary based on the interests of your group. You could choose to swim at the island's best beaches, embark on nature walks to discover local wildlife or explore shops and restaurants. Throughout the tour, you will learn about the history, culture and ecosystem of Roatan from your knowledgeable guide. Take in stunning views of the island from various scenic viewpoints. If you opt for an upgrade, snorkeling can be included as part of the tour. Enjoy a personalized experience with private transportation and no extra costs for additional stops. The tour includes air-conditioned vehicle, lunch, and pickup from preferred points, including Mahogany Bay cruise port where Carnival Cruises, Princess Cruises, Holland America Cruises, Costa Cruises and other ships dock.
3. Roatan Island Adventure
Explore the stunning French Harbour in Honduras with this half-day Roatan Island Adventure. Led by experienced local guides, you'll learn about the island's rich history and culture as you visit fishing villages, regional towns, and bustling markets. You'll then ascend through the lush jungle to a hilltop, where you'll be treated to breathtaking panoramic views of the island. Afterward, take a relaxing break at West Bay Beach, complete with chairs, WiFi, and freshwater showers. With multiple opportunities for photography stops and air-conditioned transportation, you'll travel in comfort and style. This tour includes lunch and gratuities and is available in English and Spanish. There are multiple pickup points available, including the Mahogany Bay cruise port and the Town Center Port – both easily accessible for visitors arriving by cruise ship.
4. Transfers Zip Line and Monkey Park
Satisfy your thirst for adventure with a full day trip to three of the top Roatan attractions. You'll experience the thrill of soaring over 12 ziplines while enjoying the breathtaking views of the exotic tropical jungle. Afterwards, you'll explore monkey caves and enjoy some of the island's finest white-sand beaches. This private tour allows you to customize your itinerary based on your preferences, and it's ideal for families and thrill-seekers alike. The tour includes air-conditioned minivan transportation as well as hassle-free hotel pickup and drop-off. Enjoy food, drinks, and alcoholic beverages (available for purchase). Gratuities are not included. Please note that this tour is not wheelchair accessible and children must be accompanied by an adult. Confirmation will be received at the time of booking. Don't miss out on this unforgettable Roatan experience!
5. Roatan Land and Sea Small Group Tour and Snorkeling Cruise
Start this family-friendly tour across land and water with pickup in a comfortable air-conditioned vehicle. Get chatting to your professional bilingual English and Spanish-speaking guide en route to your first stop. Explore the local community and have free time to shop, learn about the area's culture and history, meet local people, and see the real Roatán. You will also visit some must-see touristic hotspots on the Island, including climbing to a hilltop for spectacular views and photo opportunities. After the land-based part of your tour, head to West Bay Beach and board a 15-passenger speed boat for a relaxing cruise around the bay and West End. After enjoying the coastline views, stop for a refreshing swim and take advantage of the snorkeling gear provided. Explore the world's second biggest coral reef barrier and relax on a small and exclusive beach on the West End.
6. Roatan Design Your Own Tour
If you're looking for a personalized and flexible Roatan experience, the Design Your Own Tour is the perfect fit for you. Your private guide will meet you at your preferred pickup point – either the Mahogany Bay cruise port or the Town Center Port of Roatan. From there, you can choose from a variety of activities including ziplining, snorkeling, horseback riding, touring an iguana farm or butterfly garden, going on an island tour, relaxing on a white-sand beach, and more.

The best part of this tour is that you are in complete control of your itinerary – if it's an option on Roatan, your guide can make it happen. Your air-conditioned vehicle will take you around the island and your guide will be happy to provide informative commentary about the sights you pass. Lunch and alcoholic beverages are also included in the tour to ensure you have everything you need to enjoy your day on Roatan.

Don't waste a moment of your precious time on the island. Book the Design Your Own Tour for a completely customizable and unforgettable Roatan experience.
7. Zipline Wildlife Park and Beach Jam Packed Excursion
Experience the enchantment of the Roatan rainforest on this half-day guided tour and zipline adventure. Fly over the tropical gardens and soar from platform to platform among the native flora and fauna. Visit the chocolate and rum factories where you'll get to sample the local products. Afterward, head to the beach to end the day. This jam-packed adventure is perfect for those who are short on time, and you'll enjoy the personalized attention of a private tour. Roundtrip transportation is included in the package. You'll be picked up from any hotel or vacation rental on the island, not just the ones listed above. The tour includes a zipline adventure entrance fee, wildlife park entry fee, private round transportation, lunch, and alcoholic beverages. Book this tour now, and expect to have an unforgettable adventure in Roatan!
8. Roatan Atv Adventure With Snorkeling
Combine jungle exploring and great snorkeling on an adventurous half-day shore excursion in Roatan. This ATV tour lets you drive, not just ride, along winding jungle trails where native birds and iguanas rustle through the nearby trees. After your ATV adventure, you'll have the chance to slip into the water to snorkel at a pristine private reef with thriving fish and sheer coral walls. This secluded location means you'll get a break from the crowded public beaches. Port pickup and drop-off are provided for your convenience. Don't worry if you've never ridden an ATV before; no experience is necessary! You'll be provided with a helmet and there will be a driver/guide to assist you. Drinks, food, and gratuities are also included in this half-day tour. The instruction meeting point will be given to you after getting off your ship. Whether you're a seasoned adventurer or just looking for some fun in the sun, this Roatan ATV Adventure with Snorkeling tour is an excellent choice.
Frequently Asked Questions about Roatan – Your Ultimate Guide to the Island
If you're planning a trip to Roatan, Honduras, you probably have plenty of questions about the island. Roatan is a unique destination known for its natural beauty, diverse underwater world and friendly locals. To help you plan your trip and make the most of your time on the island, we have put together this comprehensive guide to answer all of your frequently asked questions.
1. What is Roatan?
Roatan is the largest island in the Honduran Bay Islands, located in the Caribbean Sea. The island is known for its stunning natural beauty, comprising of sandy beaches, turquoise waters and lush green hills.
2. How do I get to Roatan?
Roatan has its own international airport – Juan Manuel Gálvez International Airport – which receives direct flights from the United States, Canada, and Central American countries. Alternatively, you can fly to mainland Honduras and take a domestic flight or ferry to the island.
3. What is the best time to visit Roatan?
The best time to visit Roatan is between March and May and September to November. During these periods, the island experiences mild temperatures and minimal rainfall, making it ideal for outdoor activities such as snorkeling, diving, and hiking.
4. What are the popular things to do in Roatan?
Roatan is known for its incredible underwater world. Scuba diving and snorkeling are the most popular activities on the island, with many operators offering tours and lessons. You can also enjoy beach activities such as swimming, sunbathing and water sports. Exploring the local culture, visiting the West End Village, going on cultural tours, visiting the iguana farms are also some other popular activities.
5. What is the currency used in Roatan, Honduras?
The official currency in Roatan and Honduras is the Honduran Lempira (HNL). US dollars are widely accepted in tourist areas and large establishments, but be sure to carry some local currency for smaller purchases and transactions.
6. What kind of accommodation options are available in Roatan?
Roatan has a wide range of accommodation options catering to different budgets and preferences. The most popular types of accommodation on the island include resorts, hotels, vacation rentals, and apartments. Many properties are located on or near the beach, offering stunning views of the Caribbean Sea.
7. What should I pack when traveling to Roatan?
When traveling to Roatan, it's essential to pack lightweight, casual clothing, and beachwear. Bring plenty of sunscreen, a hat, and sunglasses. If you plan to go diving or snorkeling, bring your own snorkeling gear if possible. Don't forget insect repellent, a first-aid kit, and any necessary medications.
8. Is Roatan safe for tourists?
Roatan is a relatively safe destination for tourists. However, it's always best to exercise caution and take necessary precautions. Avoid walking alone at night or in unfamiliar areas, and keep a close eye on your belongings in busy tourist areas.
9. How do I communicate with locals in Roatan?
While Spanish is the official language in Roatan and Honduras, many locals also speak English. If you have trouble communicating, using basic Spanish phrases and carrying a phrasebook can be helpful.
10. Is it customary to tip in Roatan?
Tipping in Roatan is not mandatory, but it is appreciated. Tip 10% – 15% in restaurants and bars, and $1 – $3 per day for housekeeping services in hotels.In conclusion, Roatan offers a unique vacation experience to all types of travelers. Whether you're looking to relax on the beach or explore the island's treasures, Roatan is the perfect destination for you. Plan your trip well, follow the necessary precautions, and enjoy your dream vacation on the island!
How to Spend Your Time as a Tourist in Roatan
Roatan is a beautiful island located off the coast of Honduras. This tropical paradise is home to beautiful beaches, stunning marine life, and friendly locals. If you're planning a trip to Roatan, you may be wondering how to spend your time as a tourist. In this guide, we'll give you some insider tips on the best sights and activities to enjoy during your stay.
1. Relax on the Beach
The beaches in Roatan are some of the best in the world. Crystal clear turquoise waters, soft white sand, and warm tropical breezes make for the perfect conditions to relax and soak up the sun. Head to West Bay Beach, also known as Tabyana Beach, for the most beautiful stretch of sand on the island. There are a plethora of activities available there, including kayaking, snorkeling, and diving. The beach is lined with restaurants and bars serving up delicious food and tropical drinks.
2. Explore the Marine Life
Roatan is home to some of the most beautiful coral reefs and marine habitats in the world. Snorkelers and divers flock to the island to experience the crystal clear waters and the colorful marine life. One of the best places to explore the underwater world in Roatan is at the West End Wall. This dive site is one of the most famous on the island, and for good reason. The wall drops down to over 100 feet, and the surrounding coral formations are home to a variety of sea creatures, including turtles, rays, and tropical fish.
3. Take a Zip Line Tour
For those who are looking for an adrenaline rush, a zip line tour is a must-do activity in Roatan. The island is home to some of the longest and most exhilarating zip line tours in Central America. Fly through the jungle canopy and enjoy breathtaking views of the island and the ocean from above. You can book your tour at the South Shore Zipline or Pirates of the Caribbean zip line.
4. Visit the Iguana Conservation Project
Roatan is home to a large population of iguanas, and the Iguana Conservation Project is an excellent way to learn more about these fascinating creatures. The project is a sanctuary for iguanas that have been injured or displaced, and they work to rehabilitate and release them back into the wild. Visitors can tour the facility and learn about the different species of iguanas, their habitats, and how they co-exist with humans on the island.
5. Enjoy Local Cuisine
Roatan's culinary scene is a mix of Caribbean and Honduran flavors, with dishes that incorporate fresh seafood, coconut, and spices. One of the best places to try local cuisine is at the street food stands in the town of Coxen Hole. Try baleadas, which are like soft tacos filled with beans, cheese, and meat. Another popular dish is conch fritters, which are fried balls made of conch meat mixed with spices and batter.
6. Go Shopping
Roatan is home to several markets and stores where you can find souvenirs, handmade crafts, and local products. One of the best places to shop is the West End, where you can find everything from hand-carved wooden items to handmade jewelry. Prices are often negotiable, so don't be afraid to haggle.
7. Take a Day Trip
If you're looking to explore beyond the island, there are several day trips available from Roatan. Take a boat trip to the Cayos Cochinos, a string of small islands that offer excellent snorkeling and diving opportunities. Another popular day trip is to Maya Key, an island with a private beach, zip line, and animal sanctuary.
Book Your Tour Now
Roatan is a beautiful island with a wide variety of activities and sights to enjoy. Whether you're looking for relaxation or adventure, you're sure to find something to suit your tastes. With its stunning beaches, rich marine life, and friendly locals, Roatan is a must-visit destination for any traveler. So pack your bags, grab your sunscreen, and get ready to explore this tropical paradise.