Rotterdam is a vibrant, modern city in the Netherlands that might not get as much attention as its more famous cousin, Amsterdam, but it definitely deserves a spot on your travel bucket list. This bustling port city offers an incredible lineup of attractions and activities that cater to everyone from art lovers and foodies to families and adventure seekers. From architectural marvels to thriving markets, Rotterdam has it all. So, whether you're planning a weekend break or a longer stay, here's a complete guide to the best attractions and things to do in Rotterdam.
The 6 Best Top Tourist Attractions In Rotterdam
The 6 Best Top Tourist Attractions In Rotterdam
1. Rotterdam Adventure Date City Exploration Game for Couples
Explore the streets of Rotterdam with your partner and create new memories while taking part in a smartphone city exploration game. During this adventure, you will have the chance to get to know your partner even better as you answer tricky and funny questions about each other to unlock clues to your next destination. Feel the love in the air as you form a deeper bond with your partner and the city by completing fun tasks and earning points for each correctly solved task. This is a self-guided tour and game that includes bonus content, interactive smartphone app and a live tour guide in German. Note that this city exploration game is not based on historical facts or boring explanations about the locations that you will visit.
2. Rotterdam Rib Speedboat Sightseeing Cruise
Feast your eyes on Rotterdam's stunning skyline on a thrilling RIB speedboat sightseeing cruise. Admire iconic architectural and historic landmarks as you travel over the Maas River, including Euromast, Hotel New York, and SS Rotterdam on your way to Schiedam. Your knowledgeable skipper will highlight the city's fascinating history and impressive landmarks along the way. Plus, you can feel good knowing this tour offsets its carbon footprint. Safety equipment and indemnity insurance are included, but please note that this tour is not suitable for pregnant women, people with mobility impairments, or individuals under 4 ft. 3 in. (130 cm). Food, drinks, and tips are not included in the tour.
3. Rotterdam Grand Walking Tour
Meet your guide by the spectacular new gate of Rotterdam, the recently built Central Station. Discover the unique history and character of this port city on a 2-hour walking tour, which traces the chronology of the post-war reconstruction. Admire architectural icons and national monuments, such as the Groothandelsgebouw, the Lijnbaan shopping area, the neo-classical City Hall, and the contemporary Timmerhuis. Take a break at the stunning indoor market, Markthal, and enjoy the vibrant atmosphere. Marvel at the beauty of the River Maas and the Head of South, a new development on the south bank. Finally, the tour ends at the Erasmus Bridge, the modern symbol of Rotterdam. Join this tour and discover the best sights of Rotterdam.
4. Private Rotterdam Tour With Cube House Entrance
On this 2-hour private guided walking tour, you'll explore Rotterdam with a local guide and learn about the city's history and modern architecture. Admire historic landmarks including the Town Hall, St. Laurens Church, and the first high-rise building in Europe. Discover the unique cube houses and visit the Cube House Museum with included admission. See modern structures such as the Markthal and the Erasmus Bridge, and continue your walk along the city's shopping streets. Your guide will provide an insider perspective and answer any questions you may have.
5. Rotterdam 1 Hour Sightseeing Splash Tour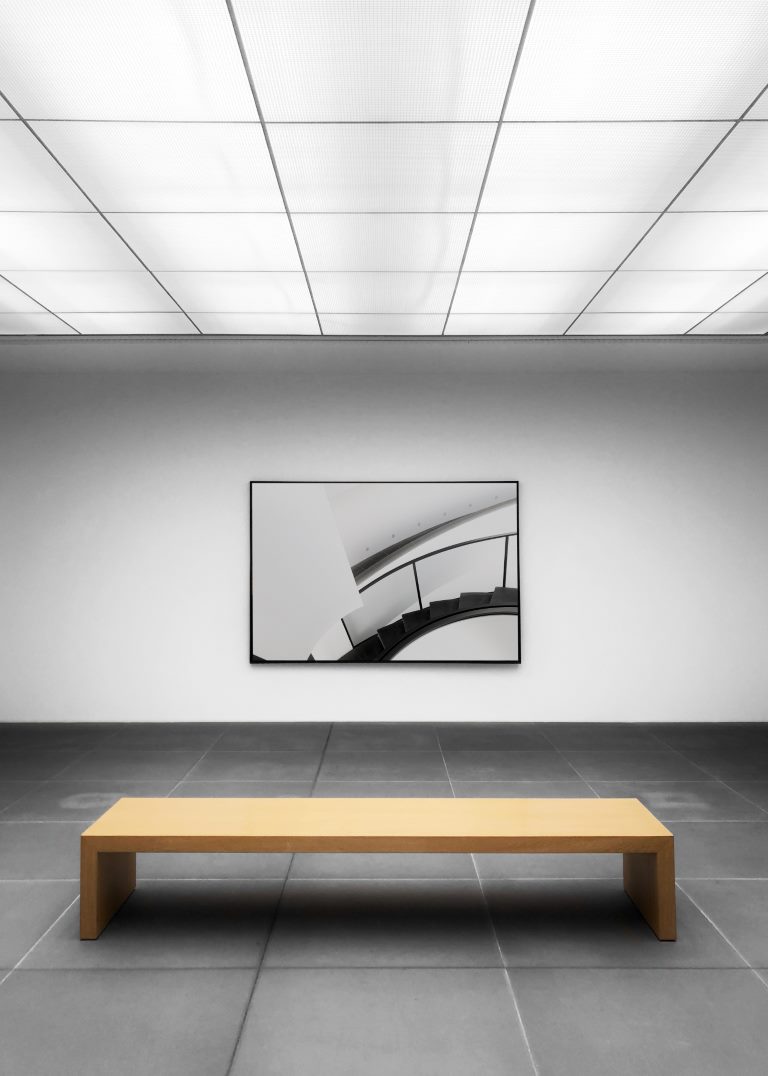 Take a 1-hour Rotterdam Sightseeing Splash Tour to see the most exceptional and beautiful sights in the city of Rotterdam. Experience a spectacular dive into the Maas River in a unique amphibious bus that turns into a seaworthy vessel sailing down the river, offering you a thrilling tour with magnificent views of the city skyline.

Enjoy the tour suitable for guests of all ages and learn about the history of this port town from your expert guide or through the multilingual audio commentary available on board. See Rotterdam's top sights and dive into the water to cruise on the river, enjoying a fun-filled and informative tour. Please note that the tour is not suitable for pregnant women or wheelchair users.
6. Rotterdam 2 Hour Guided Walking Tour
This 2-hour guided walking tour in Rotterdam takes you from the newly built Central Station past iconic locations and buildings, designed by world-famous architects. Beginning with the Town Hall, St. Lawrence Church, and Europe's first high-rise building, you'll learn about the city's history and experience everyday local life at the Markthal, Europe's most unique and beautiful covered market.

Your knowledgeable guide will take you to see the city's modern structures, including the impressive new Markthal, the renowned Cube Houses, and the Erasmus Bridge. As you walk through beautiful surroundings, you'll admire the city's modern and historic architecture, gaining a deeper understanding of why Rotterdam has become known as an architectural wonder. With this guided tour, you'll get to witness Rotterdam's unique mix of innovation and history first-hand, and explore the best the city has to offer.
Frequently Asked Questions About Rotterdam
If you're planning a trip to Rotterdam, it's important to know what to expect from the city. Here are some frequently asked questions that are sure to help you out.
1. Where is Rotterdam?
Rotterdam is located in the south of the Netherlands, close to the border with Belgium. The city is situated on the banks of the Nieuwe Maas river, which is connected to the North Sea.
2. What is Rotterdam famous for?
Rotterdam is known for its modern architecture, lively cultural scene, and bustling port. The city is home to some of the world's most innovative buildings, including the Cube Houses, the Markthal, and the Erasmus Bridge.
3. What is the best time of year to visit Rotterdam?
The best time to visit Rotterdam is in the spring or summer, when the weather is mild and the city comes alive with festivals and outdoor activities. However, if you're looking for a less crowded experience, you may want to consider visiting in the fall or winter.
4. What are some must-see attractions in Rotterdam?
Some of the top attractions in Rotterdam include:
The Euromast observation tower
The Rotterdam Zoo
The Maritime Museum
The Boijmans Van Beuningen Museum
The Kunsthal exhibition space
5. What is the food like in Rotterdam?
Rotterdam is known for its diverse food scene, with plenty of international cuisine and local specialties to choose from. Some must-try dishes include stroopwafels (thin waffles with caramel syrup), bitterballen (fried meat snacks), and poffertjes (tiny pancakes).
6. Is Rotterdam a safe city?
Like any major city, Rotterdam has its share of crime and safety concerns. However, the city is generally considered safe for tourists, especially in the downtown areas and popular tourist spots. As always, it's important to practice basic safety precautions and stay aware of your surroundings.
7. What is the transportation like in Rotterdam?
Rotterdam has an extensive public transportation system, including trains, buses, and trams. The city is also very bike-friendly, with plenty of bike lanes and rental options available. Walking is another great way to see the city, especially in the downtown areas.
8. What are some popular events and festivals in Rotterdam?
Rotterdam is home to a variety of festivals and events throughout the year. Some of the most popular include:
The Rotterdam Marathon (April)
The North Sea Jazz Festival (July)
The World Port Days (September)
The International Film Festival Rotterdam (January)
9. What are some good day trips from Rotterdam?
If you have some extra time in Rotterdam, there are plenty of great day trips to explore. Some popular options include:
The picturesque city of Delft
The historic town of Gouda
The famous Keukenhof Gardens
The scenic Kinderdijk windmills
10. What is the nightlife like in Rotterdam?
Rotterdam has a thriving nightlife scene, with plenty of bars, clubs, and music venues to choose from. Some popular spots include the Witte de Withstraat, the Oude Haven, and the Schouwburgplein.
How to Spend Your Time as a Tourist in Rotterdam
Rotterdam, the second-largest Dutch city, is a modern and vibrant city with a rich history and cultural heritage. Its skyline boasts of modern architecture, which is rare in other parts of the Netherlands. Rotterdam is a popular tourist destination, attracting visitors from all over the world. So, how can you spend your time as a tourist in Rotterdam? Here are some suggestions.
Visit the Markthal Rotterdam
The Markthal Rotterdam is a must-visit for food lovers. This remarkable structure is a massive covered market that opened in 2014. The building is a mix of residential apartments and a market hall, where you can find fresh produce, meats, fish, cheese, and many other culinary delights.
Inside the Markthal, there are several shops, cafes, and restaurants that offer delicious food and drinks. You can sample some of the best Dutch cuisine, including stroopwafels, poffertjes, and bitterballen.
Explore the Museum Boijmans Van Beuningen
The Museum Boijmans Van Beuningen is a world-famous art museum in Rotterdam. It has a vast collection of art, including works by famous artists such as Rembrandt, Van Gogh, and Rubens.
The museum has a variety of exhibits, including classical and contemporary art, design, and applied arts. It also hosts temporary exhibitions throughout the year. The museum's garden is also worth a visit, as it contains sculptures and other modern artworks.
Take a Walk Around the Old Harbor
The Old Harbor or Oude Haven is a picturesque harbor in Rotterdam, which is now a marina for small boats. It's one of the oldest parts of the city and has a unique, historic atmosphere.
You can take a walk around the harbor, which is surrounded by quaint old houses and buildings. There are also several restaurants and cafes in the area, where you can have a drink or a meal while enjoying the view.
Visit the Euromast Tower
The Euromast Tower is the tallest structure in Rotterdam, standing at 185 meters. It's an iconic landmark and offers stunning views of the city and its surroundings. You can take a lift to the top of the tower, which has a viewing platform and a restaurant.
If you're feeling adventurous, you can also try the 'abseiling' experience, where you'll descend down the tower's façade while admiring the spectacular view.
Get Your Shopping Fix at Lijnbaan
The Lijnbaan is Rotterdam's main shopping street, located in the heart of the city. It's a pedestrian-only street and has a diverse range of shops, including international brands, Dutch chains, and unique boutiques.
You can find clothing, shoes, cosmetics, accessories, and much more. The street is also lined with several cafes and restaurants, where you can take a break and relax.
Discover the Cube Houses
The Cube Houses or Kubuswoningen are a unique and quirky housing project in Rotterdam. These cubes are tilted at a 45-degree angle and connected to each other, creating a unique architectural spectacle.
Inside these cubes, you can find quirky shops, cafes, and even a museum. There's also a viewing cube on the top floor that provides a unique perspective of the city.
Book Your Tour Now
Rotterdam is a city full of surprises, with something for everyone. From its modern architecture to its historic charm, there are plenty of things to see and do. Remember to wear comfortable shoes as there's a lot of walking involved in exploring the city.
Whether you're a foodie, an art enthusiast, or just looking for a unique and unforgettable experience, Rotterdam won't disappoint you!