Nestled between the Mediterranean Sea and the Taurus Mountains, Side is an enchanting coastal town that offers a wealth of attractions and activities to its visitors. From its charming old town to its pristine beaches, Side has everything you could ask for in a holiday destination. Whether you're looking for history, culture, adventure or simply some relaxation, Side has got you covered. In this post, we'll take a look at some of the best attractions and things to do in Side, to help you plan your ultimate getaway in this Turkish paradise. So, grab a cup of coffee and get ready to be inspired!
The 6 Best Things to Do with Kids in Side
The 6 Best Things to Do with Kids in Side
1. From Side Alanya City Tour With Boat Trip and Cable Car
Explore the beautiful city of Alanya with a boat trip and a cable car ride. Start your journey by practicing your bargaining skills at the city center bazaar. Then, board a boat for a scenic cruise along the coastline of Alanya, where you'll see the impressive Alanya Castle, Red Tower, Arsenal City Walls, and Shipyards. After the boat trip, our guides will lead you to the Dim River, where you'll enjoy an open buffet lunch consisting of grilled chicken, trout fish, kebab, pasta, and salad. The lunch will be served in the serene atmosphere of sitting pergolas situated on the river. Relax and refresh yourself with the delicious food and the fresh air. This hassle-free tour includes pickup and drop-off from all Side hotels, allowing you to fully enjoy your day out without any worries.
2. Diving
Diving is a thrilling experience that lets you explore the underwater world and get up close with marine life. This tour includes everything you need for an unforgettable diving experience.

What's Included:
– Use of Scuba equipment
– Lunch
– Instructor
– Drinks
– Photos and DVD movie

Meeting and Pickup:
– Pickup from all hotels in the Side area, Antalya Kemer
– Start time: 08:30 AM

What to Expect:
– Enjoy diving in the clear waters of Antalya Kemer
– Get up close with marine life
– Explore the underwater world with the guidance of an instructor
– Capture your memories with photos and a DVD movie

Additional Info:
– Confirmation will be received at time of booking
– Not wheelchair accessible
– Not recommended for travelers with back problems, heart problems, or other serious medical conditions
– Most travelers can participate
– This tour/activity will have a maximum of 30 travelers

Cancellation Policy:
– You can cancel up to 24 hours in advance of the experience for a full refund.
– For a full refund, you must cancel at least 24 hours before the experience's start time.
– If you cancel less than 24 hours before the experience's start time, the amount you paid will not be refunded.
– Any changes made less than 24 hours before the experience's start time will not be accepted.
– Cut-off times are based on the experience's local time.
3. Istanbul Discovery by Flight from Side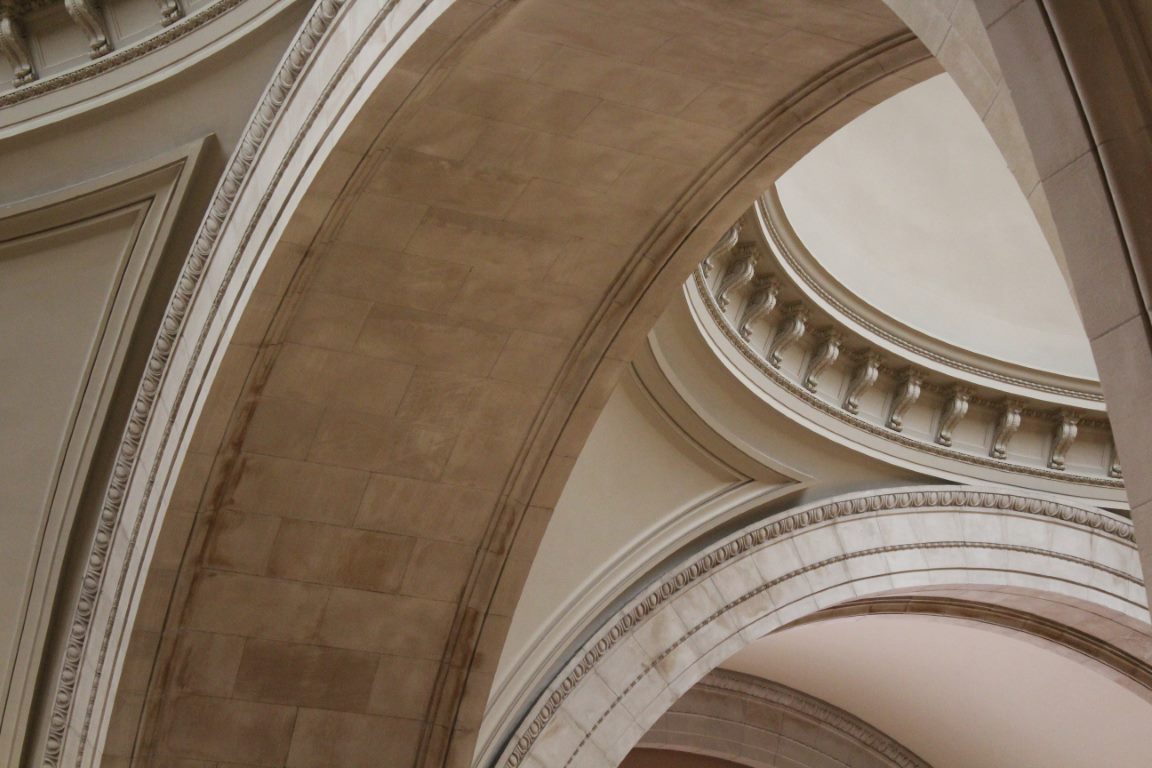 Explore the wonders of Istanbul without the hassle of planning and organizing your trip. With this full-day tour from Side, you'll experience the city's highlights with the convenience of round-trip flights and included airport transfers.

Start your day early with a 4:30 AM hotel pickup and head to the airport. Once you arrive in Istanbul, you'll be taken on a guided tour of the city's top attractions, including a visit to Topkapi Palace to delve into the world of the Ottoman sultans. Get lost in the landmarks of the old city and put your bargaining skills to the test at the Egyptian Bazaar.

This tour also provides an opportunity to take in the city's sights from the water with the Bosphorus Sightseeing Cruise.

Experience the best of Istanbul without any worries about transportation or planning. Book your tour now and get ready to explore the city's highlights in one memorable day.
4. Side Green Lake Bus and Boat Tour
Discover the natural beauty of Side and explore ancient ruins on the Side Green Lake Bus and Boat Tour. Your day will begin with a tour of the Kulliye Mosque and traditional Turkish gozleme tasting before driving to the Seleukia Ancient Roman City where you'll learn about its history. Then, take in amazing views of the Green Canyon and Green Lake from Oymapınar Dam before enjoying a refreshing boat trip on the Green Lake. After lunch, relax by the lake for 1-2 hours before stopping at the Manavgat Waterfall and an orange garden. This tour is the perfect way to see the most popular places in Side in just one day.
5. Sapadere Canyon Full Day Tour from Side
Escape the city and immerse yourself in the natural beauty of the Sapadere Canyon on this full-day tour from Side. Your day includes a 1-hour stop-off in Alanya, lunch, and a small-group tour by minibus with a German and English speaking guide. Once you arrive at the canyon, you'll have ample time to explore, including walking through the canyon, exploring the Guceler cave, and swimming beneath the falls. The tour also includes a visit to the Dwarf Cave (admission fee 2 EUR). Pickup is available from select hotels in Side, Gundogdu, Colakli, Evrenseki, Kumkoy, Sorgun, and Titreyengol, starting at 8:30 AM. Confirmation will be received at the time of booking and please note that the tour is not wheelchair accessible and infants must sit on laps. Don't miss this opportunity to experience one of the region's most beautiful natural wonders!
6. From Side Ormana Village Day Tour With Lunch
Experience a great day exploring the Taurus Mountains and picturesque villages on the From Side Ormana Village Day Tour with Lunch. After getting picked up from your hotel, we will first visit the village of Avasun, also known as Laurel village, before driving up to 1300 meters to take in the stunning views of Green Canyon, Green Lake Manavgat, Side, and more from above. Our next stop is the village of Ürünlü, renowned for its button houses. We'll take a break at a typical village cafeteria before continuing on to the national park of Ürünlü.

There, we'll explore the famous Cradle Cavern of Antalya, which features the largest subterranean sea in Turkey. We'll take a small boat trip for about 25 minutes to fully experience the beauty of the cavern. The tour includes entrance fees and professional guiding, as well as a delicious lunch. This is a perfect opportunity to immerse yourself in local culture and take in the postcard-worthy natural scenery. At the end of the day, we'll drive you back to your hotel, ensuring your safety and comfort throughout the tour.
Frequently Asked Questions About The Beautiful City of Side
Whether you're planning a vacation to Side, Turkey or have already arrived, it's common to have a few questions about the city. As one of the top tourist destinations in the region, Side attracts a significant number of visitors every year. In this post, we'll answer some of the most frequently asked questions about the beautiful city of Side.
1. What Is The Best Time To Visit Side?
The best time to visit Side is during the spring (April to May) and in the fall (September to October). It's slightly cooler and less crowded than the summer months. During the summer, Side can get extremely hot, with temperatures exceeding 30 degrees Celsius. However, if you're used to hot weather, then the summer months could also be a great time to visit.
2. How Far Is Side From Antalya?
Side is situated about 75 kilometers east of Antalya along the Mediterranean coastline. You can easily reach Side from Antalya via bus, taxi or rent a car, which takes about an hour. Moreover, All buses to Side from Antalya will pass through the airport, so you can hop on a bus from the airport and reach Side directly.
3. What Are The Must-Visit Attractions In Side?
Side is home to many historical landmarks and beautiful beaches, making it an excellent destination for tourists. Some of the must-visit places include:- Ancient City of Side which was once a major port city during the Roman Empire's reign.
– Side Antique Theatre, which is an amazing piece of architecture capable of seating about 20,000 people.
– The Temple of Apollo, which is said to be built in the 2nd century.In addition to the historical landmarks, Side has several beautiful beaches such as Kumkoy, Sorgun, and Titreyen Gölü beach.
4. What Is The Main Language Spoken In Side?
Turkish is the primary language spoken in Side, while English is the second most commonly spoken language. Most of the locals, especially those in the tourism industry, can speak and understand English. Knowing a few basic Turkish phrases, such as "Merhaba" (hello) and "teşekkür ederim" (thank you), will also help you communicate with the locals.
5. What Is The Currency Accepted In Side?
The official currency used in Side is the Turkish Lira (TRY). Most shops, restaurants, and businesses in Side accept the Turkish Lira, but some also accept Euros and US dollars. However, you may not get a good exchange rate if you choose to pay in other currencies. It's best to use an ATM to withdraw Turkish Lira if you need cash.
6. How Is The Transportation System In Side?
Side has an excellent public transportation system. You can reach almost every part of the city using the local bus service (dolmuş) or taxi. If you prefer to rent a car, there are several car rental agencies available in Side. However, parking in the city can be challenging, so it's best to use public transportation.
7. What Is The Food Like In Side?
Turkish cuisine is known for its rich flavors and unique tastes. In Side, you'll find a wide range of traditional Turkish foods, including kebabs, meze (appetizers), and Baklava (a sweet dessert made with filo pastry and honey). Many of the restaurants in Side also offer international cuisines such as Italian and Chinese. Don't forget to try the traditional Turkish breakfast, which usually includes olives, cheese, bread, and tea.
8. How Safe Is Side For Tourists?
Side, like most tourist destinations in Turkey, is relatively safe for tourists. The locals are friendly and welcoming, and the crime rate is low. However, it's always best to take precautions to ensure your safety, such as keeping your valuables in a safe place and being aware of your surroundings. During the night, it's best to stay on the well-lighted and busy streets, especially if you're a solo traveler
How to Spend Your Time as a Tourist in SideIf you're planning a trip to Side, Turkey, then you're in for a treat. This charming coastal town is filled with stunning beaches, fascinating ruins, and friendly locals who are always happy to help. To help you make the most of your time as a tourist in Side, we've put together this handy guide filled with tips, tricks, and must-see attractions. So let's dive in!Explore the Ruins in SideOne of the biggest draws of Side is the ancient ruins that can be found throughout the town. The most prominent of these ruins is the Temple of Apollo, which sits on the edge of the harbor and is the perfect spot to snap some stunning photos. Other must-see ruins include the Roman theater, the Agora, and the Nymphaeum. If you're short on time, then don't worry – you can easily see all of these ruins in a single day.Relax on the BeachesWith miles of pristine coastline, it's no surprise that the beaches in Side are a top attraction for tourists. Whether you're looking for a quiet spot to sunbathe or a lively beach filled with water sports, Side has it all. Some of the most popular beaches include Cleopatra Beach, Kumkoy Beach, and Titreyen Gol Beach. Don't forget to pack sunscreen and plenty of water, as it can get hot out there!Take a Boat TourIf you want to see Side from a different perspective, then consider taking a boat tour. These tours can be found throughout the town and typically offer stunning views of the coastline, as well as stops at secluded beaches and hidden coves. Some boat tours even include a meal or drinks, making for a truly relaxing experience.Savor the Local CuisineNo trip to Side is complete without sampling some of the local cuisine. Turkish food is known for its bold flavors and fresh ingredients, and Side is no exception. Some dishes you simply have to try include meze platters (a selection of small appetizers), pide (a type of Turkish pizza), and kebabs (grilled meat skewers). And don't forget to finish off your meal with a cup of Turkish tea or coffee!Shop for SouvenirsIf you're looking to bring home a unique souvenir from your trip to Side, then you'll find plenty of options. The town is filled with small shops and markets selling everything from handmade textiles to intricate ceramics. And if you're looking for something truly special, then head to the weekly bazaar held each Saturday – it's the perfect place to pick up a one-of-a-kind item.Visit the Manavgat WaterfallsJust a short distance from Side lies the stunning Manavgat Waterfalls. These waterfalls are a popular spot for tourists, who come to snap photos and enjoy the natural beauty of the area. There are several walking trails that wind around the waterfalls, making it easy to explore the area and take in the scenery.Final ThoughtsAs you can see, there's no shortage of things to see and do as a tourist in Side. Whether you're interested in ancient ruins, beautiful beaches, or delicious food, this charming town has it all. By following the tips and tricks in this guide, you're sure to have a memorable trip that you'll cherish for years to come.