Belgrade, Serbia's capital city, is a vibrant and lively destination that offers visitors a unique blend of history, culture, and modern charm. Whether you're looking to explore the city's rich history, indulge in delicious local cuisine, or simply take in the stunning views of the Danube River, Belgrade has something to offer everyone. In this post, we will share the top attractions and things to do in Belgrade to help you make the most of your visit to this beautiful city. From its iconic landmarks to its hidden gems, Belgrade is waiting to be discovered. So let's get started!
The 17 Best Things to Do with Kids in Belgrade
The 17 Best Things to Do with Kids in Belgrade
1. Private Tour to Avala
Enjoy a hassle-free day trip from Belgrade to Avala Mountain and explore all of its highlights with a private tour. With this tour, you'll have door-to-door private transfers and a knowledgeable driver who will take you to the best sights on the mountain, including the iconic Avala Tower, the Unknown Hero Monument, and a traditional restaurant with stunning mountain views. There's no need to worry about rental cars, as round-trip transportation is included. Save time researching and let the driver show you all of Avala's highlights. A private tour means that the pickup time is flexible and can be arranged to suit your schedule. The tour includes hotel pickup and drop-off, round-trip private transfer, and entrance fee to Avala Tower. Food and drinks are not included, but there will be plenty of opportunities to explore local restaurants. Book now and make the most of your trip to Serbia by seeing the hidden gems of Avala Mountain.
2. Belgrade Private Vip 2 Hour Sightseeing Cruise
Explore Belgrade in style with a private 2-hour sightseeing cruise along the Danube and Sava Rivers. Meet your private captain at Zemun and board a luxurious pontoon boat as you set off to see the city's most impressive landmarks. Take in the amazing Kalemegdan fortress from the water and enjoy the views as you pass under all the major bridges of Belgrade. Sip sparkling wine and relax as you cruise through the delta of the Danube and Sava Rivers, taking in the city from a unique perspective. Don't miss the opportunity to see the Great War Island, a strategic point for defending Belgrade and a wildlife shelter. Witness the architectural splendor of Old and New Belgrade on this unforgettable private river cruise.
3. Belgrade Grand City Tour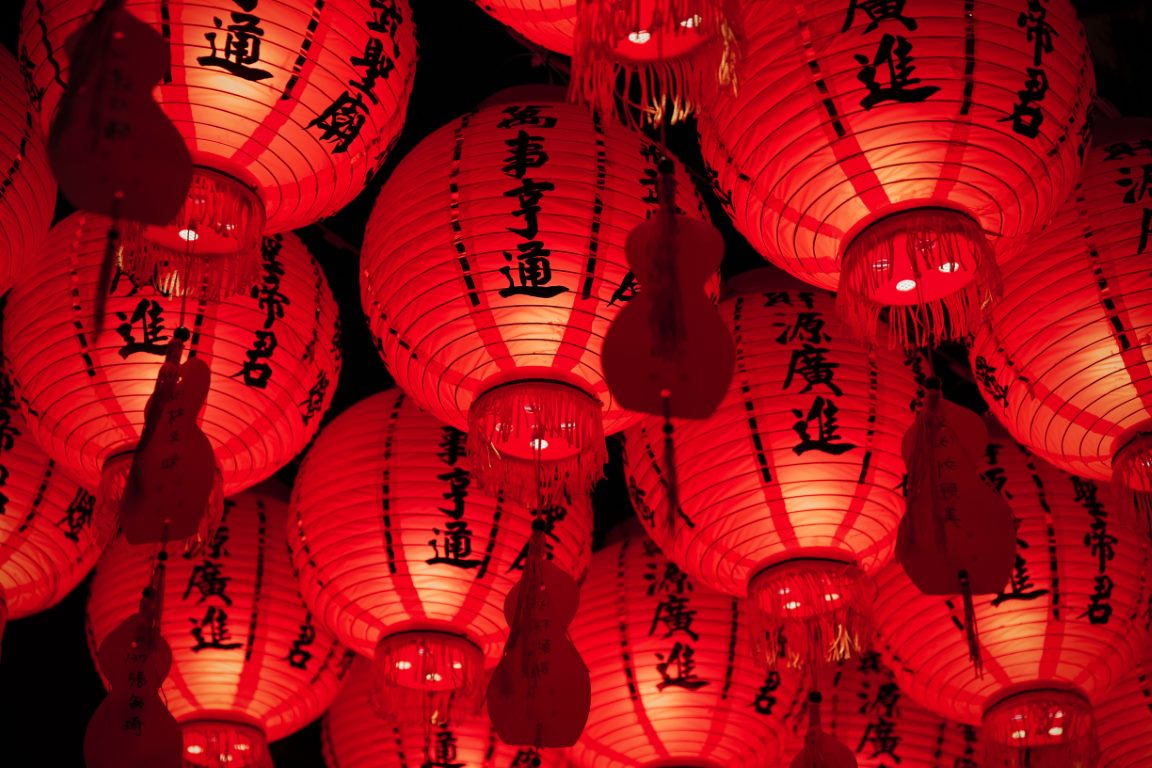 Discover the charm and rich history of Belgrade on a guided walking tour. Starting at 10:00 AM in front of Saint Sava Temple, the second largest Orthodox Church in Europe, your friendly local guide will take you on a journey through the medieval and modern history of Belgrade.

Learn about the fascinating story of the first Serbian Royal Dynasty Nemanjic, as you explore the impressive church. Then, stroll through the bustling streets of Belgrade, where your guide will share captivating local stories about the city, including the legend of the Belgrade phantom.

As you make your way through the city, you'll visit Slavija Square, one of the biggest squares in Belgrade, and Flower Square, home to the Yugoslav Drama Theater and Students Cultural Centre.

No tour of Belgrade would be complete without a visit to the Kalemegdan Fortress, where you can enjoy majestic views of the city. Stroll through Knez Mihailova Street, the main pedestrian zone in Belgrade, and soak up the lively atmosphere.

This full-day tour is a must-do for anyone visiting Belgrade and is perfect for history buffs and casual tourists alike. Book your tour now and let our passionate local guide help you make the most of your trip to Belgrade.
4. Belgrade Grand City Tour
Experience the best of Belgrade with a comprehensive full-day guided walking tour. Explore the history and culture of Serbia's capital city, from the royal family to the Saint Sava Temple of the Orthodox church. See the busy Slavija Square and discover architecture, politics, and museums along the way. Visit Knez Mihailova street and shop at modern stores before continuing on to see the Kalemegdan Fortress, St. Mark Church, Tasmajdan Park, and more. Your English-speaking guide will lead the way and all top attractions are included in the tour. A gift/souvenir, gratuities, and hotel pickup and drop-off are also provided. Meet your guide in front of the Saint Sava Monument at 10:00 AM and end the tour at Калемегдан.
5. Private Belgrade Layover Tour
Discover Belgrade's main historical and cultural highlights even if you have a limited time with this private layover tour. Don't waste your time sitting at the airport and take advantage of this opportunity to see St. Sava Temple, Kalemegdan Park, Belgrade Fortress, and half a dozen other landmarks. Your professional tour guide will lead the way, and with courtesy Wi-Fi inside the vehicle, you can stay connected to the world. Not only will you have an overview of Belgrade's top attractions, but you'll learn about Serbian culture and history from your guide. Your tour includes airport pick up and drop off, bottled water, and lunch. Personal expenses and gratuities are not included. The meeting point is at the parking garage of "Nikola Tesla" airport in Belgrade. Start time and opening hours should be confirmed with the local provider in advance of your experience.
6. Belgrade Sunset Sightseeing Cruise With Welcome Drink
This tour is a great way to explore the magical city of Belgrade by night. Enjoy a luxurious sightseeing cruise on a pontoon boat with a maximum of 10 guests. Marvel at the stunning attractions of Belgrade, including Zemun, the War Island, and the Kalemegdan fortress. Admire the beautiful monuments lit up under the city's sky.

As you pass under the city's bridges, take in the enchanting lights and historic architecture of Belgrade. The Magic Hour Cruise also offers unlimited drinks such as wine, beer, water, or soft drinks. This atmospheric cruise includes a professional, licensed skipper. On your way back, watch the sun go down and the city lights switch on.

Don't miss the opportunity to experience Belgrade's most romantic sights on this Sunset Sightseeing Cruise with Welcome Drink.
7. Drive a Yugo Car Private Tour from Belgrade
Explore Belgrade in a unique way with a private Yugo car tour. Your private driver and guide will pick you up from your hotel or Belgrade port and take you on a tour of the city's most iconic attractions.

First, visit the Belgrade Fortress, an impressive structure that overlooks the confluence of the Sava and Danube rivers. Learn about the fascinating history of this fortress, which dates back to the Roman Empire.

Next, head to Knez Mihailova, a pedestrian street and popular shopping destination in Belgrade. Take a stroll along this picturesque street and admire the beautiful architecture.

Your private Yugo car tour also includes visits to three more stops around the city, including the Avala TV Tower, with admission fees included.

Throughout the tour, your private guide will provide insightful commentary and answer any questions you may have. Food and drinks, as well as gratuities, are included in the tour package.

Please note that this private tour is not wheelchair accessible and confirmation will be received within 48 hours of booking, subject to availability. You can cancel up to 24 hours in advance of the experience for a full refund. Don't miss this opportunity to explore Belgrade like never before with our private Yugo car tour.
8. From Belgrade Tara National Park Drina River Valley Tour
Beginning from your accommodation in Belgrade, embark upon a journey to the Gate of Podrinje for a panoramic view of Bajina Basta. Witness the unique "House on the Rock," built in the middle of Drina River, and continue to the Tara National Park. Here, you will have the opportunity to witness the Banjska Rock, thought to be the most beautiful viewpoint in Serbia. Don't miss your chance to discover the shortest river in Europe and take stunning photos from Banjska Rock viewpoint. Hotel pickup and drop-off, guide, driver, gift/souvenir, and food and drinks are included.
9. Belgrade Driving and Walking Tour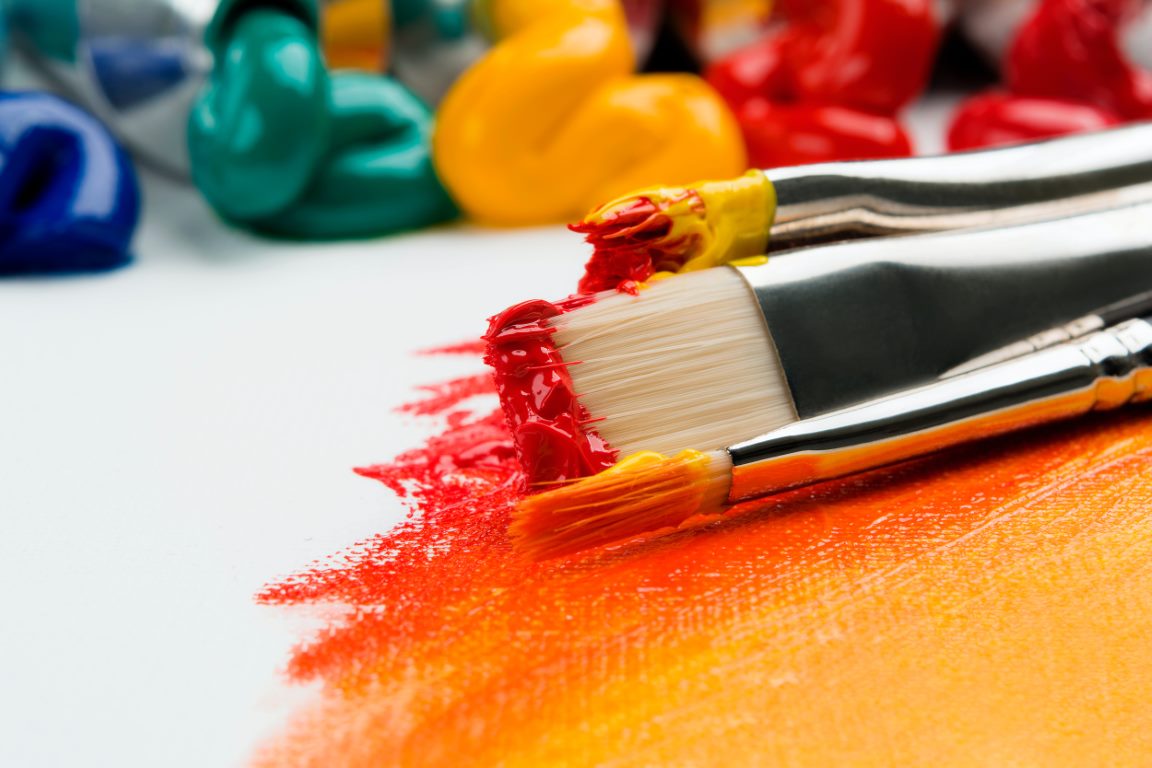 Take in the sights of Belgrade both on foot and by car with this half-day guided tour that includes entrance into the Museum of Yugoslavia. Your professional guide will take you through the embassy buildings on Prince Milos street and provide insight into the history of Serbia and the former Yugoslavia. You will have the opportunity to stand in the city's busy Slavija Square and Republic Square, near the National Theatre, where locals often gather to meet. This full-day tour features multiple stops, including the largest Orthodox church in Europe. Pickup and drop-off from your accommodation, lunch, and gratuities are included. Join us at 10:00 AM for a unique exploration of Belgrade's rich culture and history.
10. From Belgrade Zlatibor Mountain Full Day Tour Western Serbia
Explore the stunning Zlatibor Mountain on a full-day tour from Belgrade. Your professional English-speaking guide will pick you up in an air-conditioned car/minivan from your hotel/apartment and drive you to Western Serbia. Admire the scenic landscape and enjoy a delicious lunch in a local restaurant. Visit the Stopica Cave and learn about its rich history. Stop at various other locations along the way to experience the beauty of this region.

Please note that confirmation will be received at the time of booking and child rate applies only when sharing with two paying adults. This activity is not wheelchair accessible but service animals are allowed. For a panoramic view of the area, you can add the Gold Gondola Panoramic Lift to the itinerary for an additional surcharge. Make sure to select your preferred pickup point and expect to start at 7:00 AM.
11. Lost World Along the Danube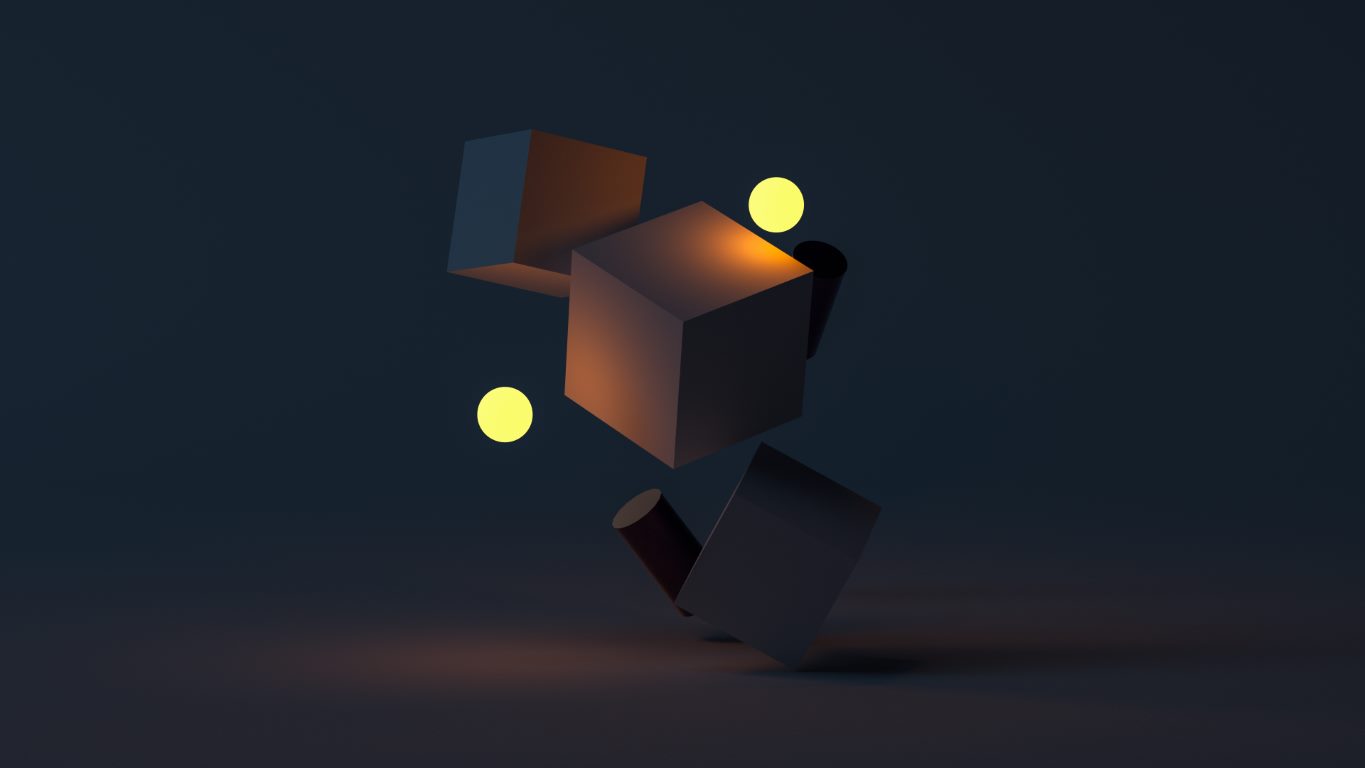 Explore the rich history of medieval Serbia with the Lost World Along the Danube tour. Beginning at 8:00 AM, you'll embark on a full-day historical tour of the stunning Danube River region. Your English-speaking tour guide will take you to see medieval fortresses, towns, and the Djerdap Gorge, all while enjoying unforgettable views of the Danube. The tour includes hassle-free pickup and drop-off, entrance fees, an air-conditioned vehicle, lunch with food and drinks, and gratuities. You'll also have the opportunity to visit Golubac Fortress, an ancient archaeological site that is likely the "first city" in Europe. Don't miss out on this unforgettable glimpse into the region's rich history and stunning landscapes.
12. Belgrade Big Tour Full Day
Explore the best of Belgrade in just one day with the Belgrade Big Tour. This comprehensive itinerary covers all the highlights of the city, from the Old Town and New Belgrade to the picturesque neighborhoods of Zemun Dedinje and Avala. With a small group of only 8 travelers, you'll have a personalized experience and an expert guide to show you the way. See famous sights such as the Church of Saint Sava, Belgrade Fortress, the House of Flowers and Avala Tower. This great-value tour includes hotel pickup and drop-off, as well as round-trip transport in an air-conditioned minivan or private car. Entrance fees to Zemun Tower (200 rsd or 15€ per person) and Avala Tower (300 rsd or 25€ per person) are also included. Ideal for first-time visitors or those short on time, the Belgrade Big Tour offers an unforgettable experience of Serbia's capital city. Pickup points are available for your convenience.
13. Private Day Trip to Romania from Belgrade
Depart Belgrade and take a private day trip to Romania to explore the historic city of Timișoara. During the 2.5-hour journey, you can relax in air-conditioned comfort while crossing the border. Upon arrival, you will meet a local guide who will take you on a 2.5-hour tour of the historic inner city of Cetate. Discover highlights such as the impressive Timișoara Orthodox Cathedral, the Romanian Opera House, and the ruins of the old fortress. You will also have some free time to explore on your own and find a nice spot for lunch. In Timișoara, you will experience the first city in Europe to use horse-drawn trams and electric street lightning and hear stories about the 1989 revolution against the Communist regime. Don't miss the chance to explore this historic Romanian city.
14. Serbia Studenica Monastery 1 Day Tour Network Red Delight Tour
Embark on a private day tour to explore two of Serbia's most captivating monasteries Studenica and Zica, and Maglic Fortress from Belgrade. With private transportation, you can enjoy the itinerary comfortably and efficiently. An expert guide takes you through the sites explaining the rich history, culture, and architecture. This personalized excursion is perfect for travelers seeking a comprehensive overview of Serbia's religious and cultural heritage. During the tour, you will visit the Zica Monastery, which is a UNESCO site, and Maglic Fortress. You will also visit the Studenica Monastery, which is a 13th-century monastery inscribed on the UNESCO World Heritage List. Enjoy free time to explore each location independently. The tour includes transportation, all fees and taxes, entrance fee, and lunch. The pick-up points are flexible, and start time is at 8:00 AM. The tour guarantees a personalized experience, away from Belgrade's hustle and bustle.
15. Belgrade City Highlights Half Day Sightseeing Tour
Feel the beating heart of Belgrade as you discover the highlights of the city center on this half-day sightseeing tour. Marvel at the incredible skyline, including the "chess-like" grid of New Belgrade blocks, and admire the grandeur of Saint Sava Temple. Choose your colors in the city's most important rivalry and reminisce about old times at the city center. Take a leisurely walk through Kalemegdan and Belgrade Fortress, and see notable landmarks such as the Victory Monument. Drive through New Belgrade, a part of the city built in the communist era, and see the charming cobblestone streets and fish restaurants in the Zemun district, settled on the Danube river banks. Enjoy a short coffee break before heading further on this exciting Belgrade City Highlights Half Day Sightseeing Tour.
16. From Belgrade Sargan 8 Railway and Wooden City 1 Day Tour
This tour takes you on a day trip to explore the beautiful Western Serbia. Start with pickup from your accommodation, and then head towards "The House on the Drina" – an isolated log house on a river stone. After taking a photo of this unique house, board the famous Sargan 8 scenic train for a 2.5-hour ride. During your ride, pass through several viewpoints where you can admire the stunning views of Mokra Gora.

After the train ride, continue your journey to Mećavnik or Drvengrad, also known as the Wooden City, built by the renowned director Emir Kusturica. Here, enjoy a delicious meal before heading back to Belgrade, arriving in the late afternoon.

Please note that if the group consists of more than two people, the trip can be organized. Don't miss out on this amazing tour that promises to offer spectacular views and a unique experience.
17. Belgrade City Discovery Game
Belgrade is a city full of secrets waiting to be discovered. If you're looking for a unique way to explore the city and uncover hidden gems, the Belgrade City Discovery Game is the perfect activity for you. This real-life city discovery game takes you on an adventure through the streets of Belgrade, solving riddles and unlocking local stories, secret recommendations, and the locations of hidden monuments.

Explore the city's highlights, including the beautiful Saint Sava Temple, the famous Knez Mihailova Street, and the historic Kosančićev venac. Along the way, you'll dig beneath the surface of Belgrade and discover the locals' favorite spots. And, with the help of a web app on your phone's browser, you'll have access to local recommendations and fun facts that you won't find anywhere else.

The Belgrade City Discovery Game is a thrilling way to explore the city, and it's perfect for travelers who want an unconventional and authentic experience. Plus, with 13 different riddles to solve, you'll be sure to get a comprehensive tour of the city's most beautiful and interesting spots.

Curious about the city? The game also includes information and stories that you won't find anywhere else, giving you an opportunity to learn more about Belgrade's history, culture, and art.

Book the Belgrade City Discovery Game today to immerse yourself in the city's vibrant atmosphere and uncover hidden secrets!
Frequently Asked Questions About Belgrade
Belgrade is a captivating city with rich cultural and historical heritage. However, when it comes to traveling, it's always common to have some questions about the destination. In this blog post, we will discuss some of the most frequently asked questions about Belgrade to help you plan your trip better.
1. What is the best time to visit Belgrade?
Belgrade has a temperate continental climate, with hot summers and cold winters. The best time to visit the city is during the shoulder seasons of spring (April to May) and autumn (September to October), when the weather is mild and pleasant. Summer is also a good time to visit if you don't mind the heat, as there are many festivals and events taking place during this season. However, the city can be overcrowded and prices may be higher than in the low seasons.
2. How to get to and from the airport?
Belgrade has one main airport, Nikola Tesla Airport, which is located about 18 kilometers west of the city center. You can get to and from the airport by taxi, public transport or private transfer. Taxis are available outside the terminal building, and the ride to the city center takes around 20-30 minutes. The average fare is around 1800-2200 dinars. The bus line number 72 runs from the airport to Zeleni Venac square, near the city center, and the ticket costs around 150 dinars. Private transfers can also be arranged in advance, and the cost varies depending on the provider.
3. What are the top attractions in Belgrade?
Belgrade is a city full of history, culture, and natural beauty, with plenty of things to see and do. Some of the top attractions in the city include:
Kalemegdan Fortress and Park

Skadarlija Bohemian Quarter

St. Sava Temple

Nikola Tesla Museum

The National Museum of Serbia

Ada Ciganlija, a popular recreational area
4. What is the currency in Belgrade?
The currency used in Belgrade, and the rest of Serbia, is the Serbian Dinar (RSD). You can exchange foreign currency at banks, exchange offices or ATMs, which are widely available throughout the city. Some tourist-friendly businesses may also accept euros or US dollars, but the exchange rate may not be favorable.
5. What is the cost of living in Belgrade?
Belgrade is a relatively affordable destination, with prices lower than in many other European capitals. The cost of living varies depending on your lifestyle and preferences. A typical three-course meal in a mid-range restaurant can cost around 1500-2000 dinars, while a pint of beer costs around 200-300 dinars. Public transport is also affordable, with a single ticket priced at 89 dinars. However, prices may be higher in tourist areas, and some high-end restaurants and hotels may charge Western prices.
6. Is Belgrade a safe city for tourists?
Belgrade is generally a safe city, with low levels of violent crime. However, like any major city, petty crime such as pickpocketing and theft can occur, especially in crowded areas and public transport. It's important to take precautions and be aware of your surroundings. Avoid carrying valuables and cash in crowded areas, and be vigilant when using public transport. It's also recommended to use licensed taxis and avoid unlicensed cabs.
7. What is the public transport system like in Belgrade?
Belgrade has a comprehensive public transport system, consisting of buses, trams, trolleybuses, and a metro line. Tickets can be purchased at kiosks, ticket offices, or directly from the driver, and they are valid for one ride on any mode of transport. The system operates from around 5 am until midnight, with some night buses running on selected routes. The network can be crowded during peak hours, so it's advisable to avoid traveling during those times.
8. Can I use credit cards in Belgrade?
Credit cards are widely accepted in major establishments such as hotels, restaurants, and shops, but it's advisable to carry cash as well, especially in smaller businesses and markets. Some places, especially in rural areas, may not accept credit cards at all, so it's important to have some cash on hand.
How to Spend Your Time as a Tourist in BelgradeBelgrade, the capital of Serbia, is a hidden gem in Europe, often overshadowed by its Western counterparts. But for adventurous travelers, it is an exciting destination with a rich history and vibrant culture. Here is how to make the best of your time in Belgrade.1. Visit Kalemegdan FortressKalemegdan Fortress is located at the confluence of the Sava and Danube Rivers and offers panoramic views of the city. The fortress served as a military fortification for centuries, but today it is a popular park and a cultural center. You can explore the fortress and its museums or enjoy the beautiful nature around it. 2. Take a Walk Through SkadarlijaSkadarlija, the bohemian quarter of Belgrade, is a perfect place to experience the city's charm. The cobbled streets, colorful buildings, and antique shops create a unique atmosphere. You can have a meal or drink in one of Skadarlija's restaurants, listening to traditional Serbian music.3. Explore the Nikola Tesla MuseumNikola Tesla, a Serbian-American inventor, played a significant role in the development of modern electricity. The Nikola Tesla Museum in Belgrade has an impressive collection of his inventions and exhibitions about his life and work. Science enthusiasts will love this museum.4. Try The Serbian CuisineThe Serbian cuisine is a mix of Balkan and European influences, and it is delicious. You can try traditional dishes like cevapi, pljeskavica, and sarma in many restaurants across the city. To experience the local way of life, visit one of the markets to buy fresh produce and snacks.5. Take a Stroll Through Ada CiganlijaAda Ciganlija is a river island turned into a popular recreational destination. You can walk, jog or cycle around the lake, sunbathe on the beach, or have a picnic with a view. There are many water sports activities available, like kayaking and paddleboarding. 6. Visit The Museum of Yugoslav HistoryThe Museum of Yugoslav History is dedicated to Yugoslavia's rich and complex past. The museum showcases Tito's mausoleum, many artifacts from the Yugoslav era, and exhibitions about the history and culture of Yugoslavia. 7. Admire The Belgrade CathedralThe Cathedral of Saint Sava is the largest Orthodox church in the Balkans, and it is stunning. The cathedral sits on Vracar Hill, and its interior is adorned with mosaics and frescoes, creating a peaceful atmosphere. 8. Experience Nightlife in Belgrade's Famous Clubs and BarsBelgrade's nightlife is famous, and there are many clubs and bars to suit every taste. You can dance to techno music in a club on the river or have a relaxed drink in one of the many bars across the city. Book Your Tour NowBelgrade has a lot to offer to its visitors, from fascinating historical and cultural sites to natural wonders and culinary delights. With the above tips, you can make the most out of your time in Belgrade and create unforgettable memories.