Santorini is one of the most spectacular and visited islands in Greece. Located in the Aegean Sea, this stunning island boasts mesmerizing views of the caldera, crystal-clear waters, and a unique architecture that blends tradition and luxury living. Travelers from all around the world come to Santorini every year to experience its beauty, taste the local cuisine, and indulge in the island's rich history and culture. In this post, we'll explore the best attractions and things to do in Santorini so you can make the most out of your trip to this unforgettable location. With so much to see and do in Santorini, you're sure to find something that suits your interests and leaves you with unforgettable memories.
The 5 Best Things to Do in Santorini
The 5 Best Things to Do in Santorini
1. Santorini Sunrise Tour
Experience Santorini's magnificent sunrise and beat the crowds on a private early-morning tour. Start your day at Imerovigli village, perched on the cliffs, and watch the sun rise over the Aegean Sea from a secret location. Enjoy Turkish delight and Greek coffee before exploring the island. Visit the popular spots of Oia, Firostefani, and the Monastery of Profitis Ilias, which offers stunning views from the island's highest point. This private tour includes two-way transfers with onboard Wi-Fi and breakfast in Pyrgos, once Santorini's capital. Don't miss the chance to explore Santorini before the crowds arrive on this unforgettable tour.
2. Santorini Private Minibus Sightseeing Tour
The Santorini Private Minibus Sightseeing Tour is the perfect way to explore the island for first-time visitors. This half-day tour provides comfortable travel between locations in a chauffeured vehicle, complete with WiFi, while guaranteeing unforgettable photo opportunities at multiple stops. The tour takes you from the southernmost point of the caldera's coastline to the northern edge, stopping at iconic landmarks including the postcard-perfect Oia and the famous red-sand volcanic beach. Customize your experience by visiting the optional Akrotiri Archaeological Site and enjoy free time for lunch or a swim. The tour includes hotel or cruise port pickup, air-conditioned transportation, entrance fees at optional visits, and cable car tickets for cruise ship travelers.
3. Santorini Lagoon 560 Sunset Tour With Bbq and Drinks
Experience the stunning beauty of the Aegean Sea and watch the famous Santorini sunset while cruising on a luxurious catamaran. The Santorini Lagoon 560 Sunset Tour offers a unique opportunity to swim and snorkel in clear, crystalline waters on the island's red and white sand beaches, and soak in natural volcanic hot springs. You will also savor traditional Greek barbecue and drinks onboard while admiring the breathtaking view.

This tour includes a round-trip transfer from and to your hotel, making it convenient for you. You can also enjoy the comfort and style of one of the largest and most luxurious catamarans in Santorini. The Greek menu is freshly prepared, with a variety of options including traditional Greek salad that will satisfy your taste buds.

With all the amazing experiences, unparalleled views, and delicious food, the Santorini Lagoon 560 Sunset Tour is undoubtedly an excellent choice for anyone visiting the island who desires luxury, comfort, and relaxation. Book this tour now and create unforgettable memories in Santorini.
4. Oia Sunset Daily Tour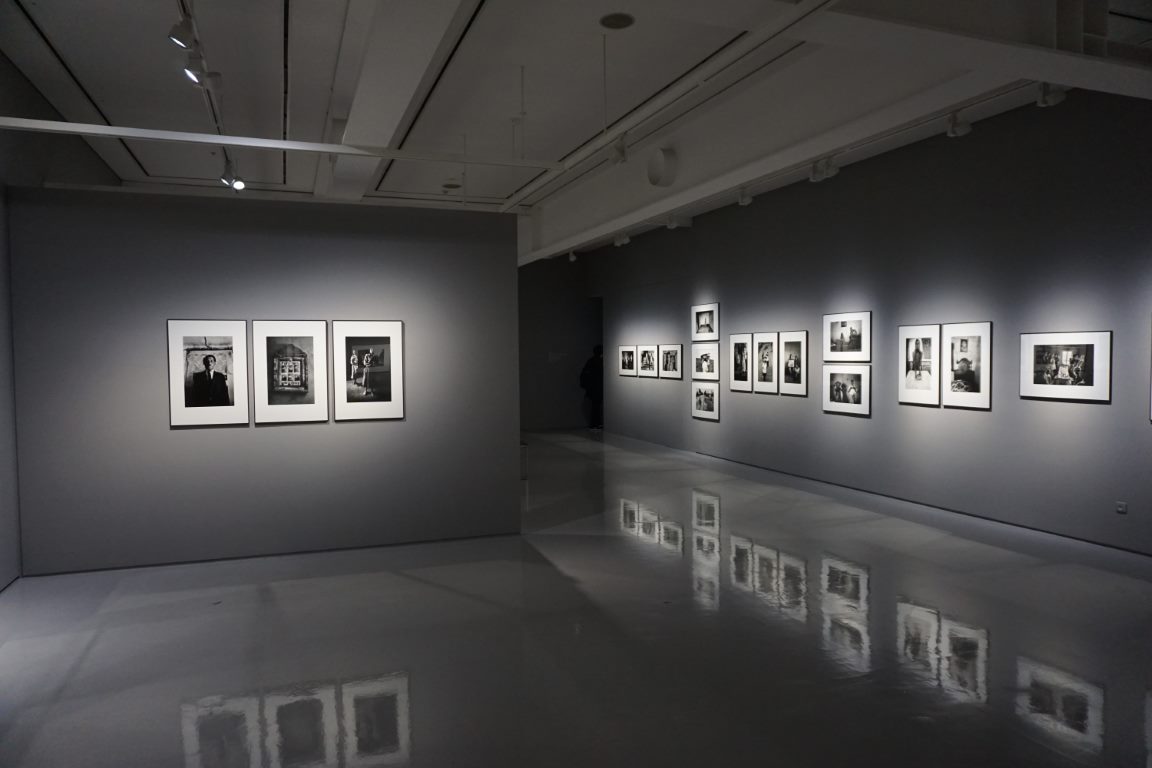 Located on the northwestern edge of Santorini island, Oia village offers stunning views of whitewashed houses on oceanside cliffs. This half-day tour, the Oia Sunset Daily Tour, offers an extra special experience; it's timed to ensure you arrive at the village in time to watch the sunset over the Aegean Sea from one of the best vantage points on the island.
You'll travel around Santorini's other sights with an expert guide on your way to the village in a climate-controlled minivan. It's a convenient option as you can get picked up and dropped off outside your accommodation.
Ask your guide to point out some of the best photo opportunities in the village, particularly along Oia's Main Street. All taxes, fees, and handling charges are included in this half-day tour that lasts around 4 hours, and food and drinks are available. The tour includes local taxes and a driver/guide. Confirmation will be received at the time of booking, and we pick up all travelers from any location in Santorini.
Take advantage of the Oia Sunset Daily Tour to experience Santorini's best views, and make sure to bring your camera!
5. Traditional Tastes of Santorini
Explore the traditional tastes of Santorini on this small group tour. Your knowledgeable guide will take you to a farm, coffee shop, tavern, and winery to sample the island's delicious produce grown in volcanic soil, including fáva peas, white aubergines, and white wine grapes. No need to worry about rental cars or parking spots as you travel in a comfortable Mercedes A/C Minivan. Enjoy commentary from your guide as you explore the picturesque Megalochori and Emoborio villages. Recharge throughout the tour with coffee, lunch, and a wine tasting. You can head directly to the meeting point or request pickup. Don't miss the chance to experience the best of Santorini's cuisine.
Top 10 Frequently Asked Questions About Santorini
Santorini is a beautiful and charming island in Greece that attracts millions of tourists every year. The island is famous for its stunning sunsets, beautiful beaches, and mesmerizing landscapes. As a popular tourist destination, there are many questions that visitors have about Santorini. In this blog post, we will answer the top 10 frequently asked questions about Santorini.
1. When is the best time to visit Santorini?
The best time to visit Santorini is during the summer months from June to September when the weather is warm and sunny, and the island is bustling with tourists. However, keep in mind that this is also the busiest time of the year, and prices for accommodation and flights can be higher. If you prefer a quieter time, consider visiting in the spring or fall when the crowds are less, and the weather is still pleasant.
2. How do I get to Santorini?
The easiest way to get to Santorini is by taking a flight from Athens or another major European city. There are multiple flights per day to Santorini from Athens, and the flight time is only 30 minutes. Alternatively, you can take a ferry from Athens, Mykonos, Crete, or other nearby islands.
3. What is the best way to get around Santorini?
The best way to get around Santorini is by renting a car or a quad bike. The island is small, and it's easy to navigate, but public transportation is not very reliable. Taxis are available, but they can be expensive, especially during peak tourist season.
4. What are some must-visit places in Santorini?
When you are in Santorini, there are several places that you must visit, including:- Oia for the stunning sunsets
– Fira for the nightlife and shopping
– Kamari or Perivolos for the beautiful beaches
– Akrotiri for the ancient archaeological site
5. What are the best beaches in Santorini?
Santorini is not known for its beaches, but there are several beautiful beaches that you can visit, including:- Kamari Beach with its black sand
– Perissa Beach with its unique rock formations
– Red Beach with its red volcanic sand
6. What is the food like in Santorini?
The food in Santorini is delicious, and there are many traditional Greek dishes that you must try, including moussaka, souvlaki, and tzatziki. Seafood is also very popular, and many restaurants offer fresh fish dishes.
7. What souvenirs should I buy in Santorini?
When you are in Santorini, you should buy some of the following souvenirs:- Santorini wine
– Olive oil
– Handmade ceramics and pottery
– Traditional Greek sandals
8. Are there any cultural events in Santorini?
Yes, there are several cultural events that take place in Santorini throughout the year, including music concerts, art exhibitions, and film festivals. The most famous event is the Santorini Jazz Festival, which takes place in September.
9. Can I drink the tap water in Santorini?
No, it is not recommended to drink tap water in Santorini. Instead, you should drink bottled water, which is readily available in supermarkets and convenience stores.
10. What are some safety tips for visiting Santorini?
When you are in Santorini, there are several safety tips that you should keep in mind, including:- Be aware of pickpockets in crowded areas
– Watch out for traffic when crossing the streets
– Be careful when climbing stairs and walking on steep inclines
– Keep an eye on your belongings when visiting the beachIn conclusion, Santorini is a beautiful and charming destination that has something for everyone. Whether you are looking for stunning sunsets, beautiful beaches, or delicious food, Santorini has it all. With this guide, you should be able to plan your trip to Santorini with ease and enjoy all that the island has to offer.
How to Spend Your Time as a Tourist in Santorini
Santorini is one of the dreamiest destinations in the world, and for good reason. Its gorgeous white-washed buildings, awe-inspiring sunsets, and stunning beaches make it one of the top tourist destinations in Greece. With so much to explore, we've put together a comprehensive guide on how to spend your time in Santorini for the perfect vacation.
Getting Around
One of the best ways to explore Santorini is by renting a car or ATVs. It gives you the freedom to explore the island at your own pace, and there are plenty of rental companies throughout the island. Alternatively, you can take the bus, which is a cheap and safe option for getting around the island. Taxis can also be found in busy tourist areas, but they are expensive.
Top Things to See and Do in Santorini
1. Visit Oia
Oia is one of the most picturesque villages in Santorini, with stunning views of the sea, white-washed buildings, and blue domes. It's worth waking up early to catch the sunrise in Oia, as it's truly breathtaking. Take a stroll through the town's winding paths, and don't forget to stop by the iconic blue domed church that is a classic photo spot.
2. Watch the Sunset in Oia
People from all over the world flock to Santorini to catch the sunset in Oia, and for good reason. The colors in the sky combined with the white buildings will leave you mesmerized. Make sure to arrive early to secure a spot, as it can get crowded.
3. Take a Cruise around the Caldera
Santorini is home to one of the world's most famous calderas, which was formed by a volcanic eruption around 3,500 years ago. Taking a cruise around the caldera is one of the best ways to see the island from a different perspective, and explore the different beaches and hidden caves.
4. Visit Akrotiri
Akrotiri is an ancient city on the southern end of Santorini, and was destroyed by the same volcanic eruption as the caldera. It was buried under ash and pumice for centuries until it was rediscovered in 1967. Today, visitors can explore this fascinating site, and see the remnants of an ancient civilization.
5. Explore Red Beach
Red Beach gets its name from the unique red color of its cliffs, which contrasts beautifully with the crystal clear waters. It's one of the most popular beaches in Santorini, and it's definitely worth a visit. However, keep in mind that it can get crowded in peak season.
Top Places to Stay in Santorini
1. Grace Santorini
Grace Santorini is a luxurious boutique hotel located in Imerovigli, one of the most picturesque villages in Santorini. It boasts stunning views of the caldera, and it's the perfect place to relax and unwind.
2. Ikies Traditional Houses
Ikies Traditional Houses is another luxurious hotel located in Oia. It's decorated in a traditional Cycladic style, with bright white rooms and blue accents. The highlight of this hotel is its stunning infinity pool, which overlooks the sea.
3. Canaves Oia Suites
Canaves Oia Suites is a luxury hotel located in Oia, offering stunning views of the caldera. It has a spa, a pool, and a restaurant that serves delicious Greek cuisine.
Final Thoughts
There are so many things to see and do in Santorini, and this guide covers just a few of our top picks. From beaches to ancient ruins, to picturesque villages and luxurious hotels, Santorini has something for everyone. No matter how you choose to spend your time on this stunning island, one thing is for sure – it will leave you enchanted and wanting more.