Krakow is a beautiful and historic city that has a lot to offer travelers. With so many attractions and things to do, it can be overwhelming to narrow down the must-see spots. That's why we've compiled a list of the top attractions and experiences in Krakow. From exploring the stunning architecture of the Old Town to strolling through beautiful green spaces, there's something for everyone in Krakow. So pack your bags, grab your travel guide, and get ready for an adventure in this charming city.
The 5 Best Things to Do in Krakow
The 5 Best Things to Do in Krakow
1. From Krakow Auschwitz Birkenau and Wieliczka Salt Mine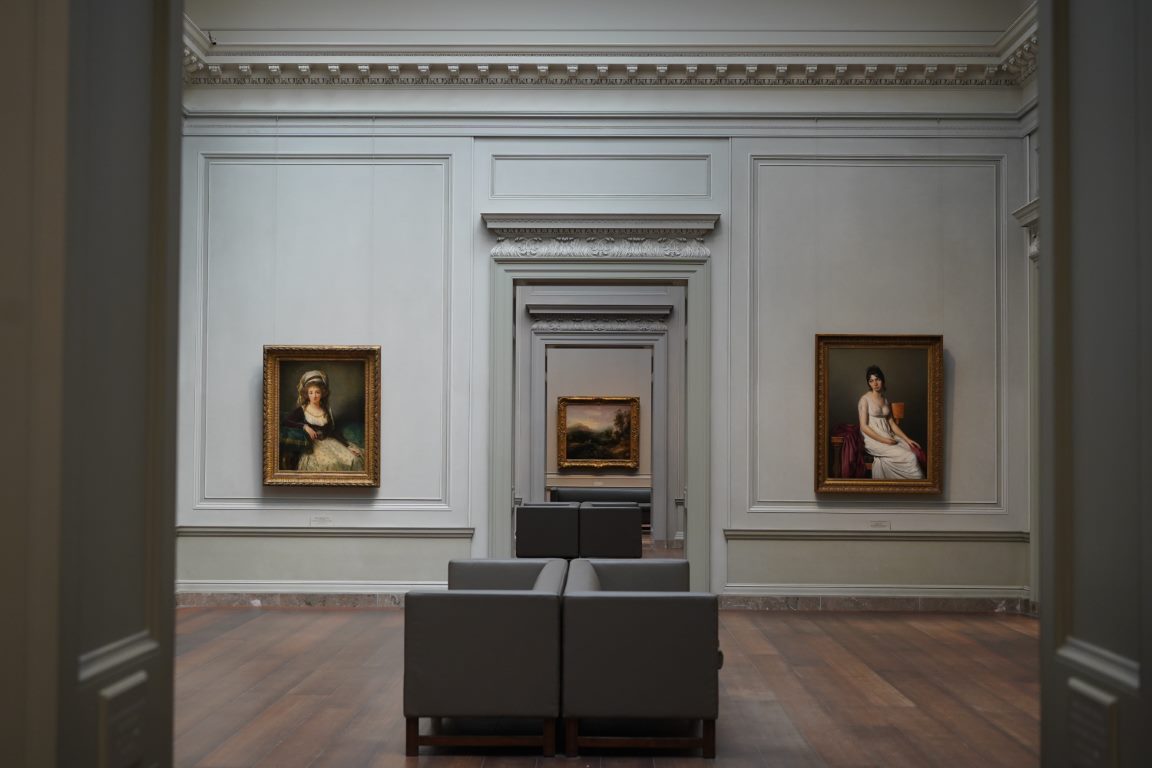 Visiting the dispersed sites of Wieliczka Salt Mine and Auschwitz-Birkenau Memorial and Museum in a day can be a hassle to plan. However, this day tour provides an easy solution. It includes round-trip transfers from Krakow, admission to each site, and licensed English speaking local guides. Headsets are also provided to make sure you hear everything clearly. Pickup is available at apartments and hotels in Krakow at 8:00 AM. Food, drinks, and toiletries are not included. This tour is a great option to see both attractions in a short amount of time without worrying about transportation and tickets.
2. Auschwitz Ii Birkenau Visit With Guidebook from Krakow
Auschwitz II Birkenau Visit with Guidebook from Krakow is a guided tour that includes transportation by a golf cart through Kazimierz district, an audio guide during transportation, and a live guide at the museum. The meeting point is at Mikołaja Kopernika 3; look for a golf cart with "excursions.city" sign. The tour ends with a visit to the museum, and participants must arrange their own transport after the tour. The tour starts with a 90-minute visit to Kazimierz, the former Jewish district, with stops including Szeroka Street. The tour is wheelchair and stroller accessible. Please be aware that this is a group tour, and other participants will be joining as well.
3. Private Tour of Krakow Highlights and Hidden Districts
This private tour of Krakow highlights and hidden districts is a unique way to explore the city. You'll see the famous landmarks of Krakow such as the Cloth Hall, Wawel Castle, and St. Mary's Basilica, as well as some hidden districts and secret sights that you wouldn't discover alone. This tour allows you to save time and see both the top landmarks and the hidden gems. Furthermore, you won't have to worry about being stuck in a large tour group, as this is a private tour experience with a local guide who shares their knowledge of Krakow's history, culture, and traditions. The tour includes hotel pick-up and drop off, as well as a local drink or tasting. The meeting point is plac Jana Matejki 30, in front of Grunwald Monument, and the end point is Kazimierza Brodzińskiego. One of the highlights of the tour is the visit to Zywe Muzeum Obwarzan. Overall, this private tour is a great way to explore the best attractions and hidden gems of Krakow.
4. Auschwitz Birkenau Shared Tour from Krakow
Pay your respects and learn about the 20th-century history of one of the most notorious places in Poland on this trip to Auschwitz-Birkenau from Krakow. Accompanied by an English-speaking guide, you'll tour this infamous World War II-era concentration camp and UNESCO World Heritage Site. Admission tickets are already included, and accommodations transfers are already provided for your convenience. History enthusiasts will find this tour particularly worthwhile. Pickup is available from your hotel or address in Krakow City. Please confirm the tour time with the local provider in advance of your experience.
5. Wadowice and Lagiewniki John Paul Ii Private Tour
On this private tour, you'll have the chance to visit the birthplace of Pope John Paul II in Wadowice, alongside other pilgrimage sites, churches, and monasteries connected to him. This tour is perfect for those interested in Catholicism as well as those who want to learn more about Polish history, society, and spirituality. You'll receive personalized attention throughout the tour, and with private transportation in an air-conditioned vehicle, you'll be able to visit many places connected to John Paul II in one day. The tour also includes a visit to the UNESCO World Heritage Site of Kalwaria Zebrzydowska. The pickup point is your location in Krakow, and gratuities are included. During the tour, you'll have the opportunity to visit the Sanctuary of Divine Mercy for one hour with free admission.
FAQs about Krakow
Krakow is one of the most beautiful and fascinating cities in Europe, which is why it attracts millions of tourists every year. However, many people have a lot of questions about this city before they visit. In this blog post, we'll answer some of the most frequently asked questions about Krakow.
1. What is the best time to visit Krakow?
Krakow is a great city to visit throughout the year, but the most popular time is between May and September. During these months, the weather is warm, and you can enjoy all the outdoor attractions and events, such as the Krakow Film Festival and the Summer Classical Music Festival. However, if you want to avoid the crowds, the best time to visit Krakow is in the off-season, which is between November and March.
2. How do I get to Krakow?
Krakow has its own international airport, John Paul II International Airport Krakow-Balice, which is located about 11 km (7 miles) from the city center. You can also reach Krakow by train or bus from various European cities, including Berlin, Budapest, Prague, and Vienna.
3. What are the must-see attractions in Krakow?
Krakow is full of amazing attractions, and it's challenging to list them all. However, some of the must-see attractions in Krakow include:
The Wawel Castle: A beautiful castle located on a hill above the Vistula River

The Main Market Square: The largest medieval square in Europe with many restaurants, cafes, and shops

The Kazimierz Jewish Quarter: A historic district with many synagogues, museums, and restaurants

The Auschwitz-Birkenau Memorial and Museum: A former Nazi concentration camp that now serves as a memorial to the victims of the Holocaust

The Tatra Mountains: A stunning mountain range located just a short drive from Krakow
4. What are some traditional Polish foods to try in Krakow?
Krakow has a vibrant culinary scene, and there are many traditional Polish foods that you should try during your visit. Some of the most popular dishes include:
Pierogi: Dumplings filled with potato, cheese, cabbage, or meat

Bigos: A stew made with sauerkraut, meat, and vegetables

Kielbasa: A type of sausage that comes in many different varieties

Zapiekanka: A type of street food that consists of a large baguette topped with cheese, mushrooms, and other toppings

Golabki: Cabbage leaves filled with meat and rice
5. Is Krakow a safe city for tourists?
Krakow is generally a safe city with a low crime rate. However, like any other city, there are some issues with pickpocketing and other petty crimes, especially in touristy areas. It's always a good idea to keep an eye on your belongings and be aware of your surroundings.
6. What is the currency in Krakow, and can I use euros?
The currency in Krakow (and in Poland) is the Polish zloty (PLN). While some shops and restaurants may accept euros, it's always best to have some zlotys on hand, especially if you're traveling outside of the main tourist areas.
7. What is the nightlife like in Krakow?
Krakow has a fantastic nightlife scene, with many bars, clubs, and restaurants open until late. The most popular areas for nightlife are the Main Market Square, Kazimierz, and the area around the university campus. However, it's important to note that most nightclubs in Krakow have a dress code, so you'll need to dress up a bit to get in.
8. What are some good day trips from Krakow?
Krakow is a great base for exploring the surrounding area, and there are many fantastic day trips you can take. Some of the best options include:
The Wieliczka Salt Mine: A UNESCO-listed mine located just outside of Krakow

The Zakopane: A popular ski resort town located in the Tatra Mountains

The Ojcow National Park: A beautiful park with caves, rock formations, and hiking trails

The Dunajec River Gorge: A stunning river gorge located on the border with Slovakia
How to spend your time as a tourist in KrakowKrakow, the historic city located in the southern part of Poland, attracts millions of tourists every year with its stunning architecture, lively atmosphere, and rich cultural heritage. With so many things to see and do, it's important to plan your trip in advance so you can make the most of your time in the city. In this guide, we offer some tips and suggestions to help you plan your itinerary and enjoy your stay in Krakow.1. Explore the Old Town (Stare Miasto)Krakow's Old Town is the heart of the city and home to many of its most popular attractions. Start your exploration at the Market Square (Rynek Glowny), one of the largest medieval squares in Europe. Take a stroll around the square and admire the stunning architecture, including the Renaissance Cloth Hall (Sukiennice) and St. Mary's Basilica (Kosciol Mariacki), which is home to one of the largest Gothic altarpieces in the world.Other highlights of the Old Town include the Wawel Royal Castle, which was the residence of the Polish kings for over 500 years and is now a museum, and the historic Jewish Quarter (Kazimierz), which is home to many museums, galleries, and restaurants.2. Visit Auschwitz-Birkenau Memorial and MuseumAuschwitz-Birkenau is one of the most notorious concentration camps of World War II and a UNESCO World Heritage Site. It is located about an hour's drive from Krakow, and a visit to the museum is a must for anyone interested in learning about the history of the Holocaust.The museum is open every day except for a few public holidays and is accessible by tour or public transportation. We recommend booking a guided tour in advance to ensure the best experience and to avoid the crowds.3. Enjoy Polish cuisineKrakow is known for its delicious and hearty Polish cuisine, which includes dishes such as pierogi (dumplings filled with meat, cheese, or vegetables), bigos (a stew made with cabbage and various meats), and kielbasa (Polish sausage).Check out some of the local restaurants and try some of the traditional dishes. We recommend Pod Aniolami or Wierzynek, two of the oldest and most renowned restaurants in the city.4. Take a day trip to Wieliczka Salt MineLocated just a short drive from Krakow, Wieliczka Salt Mine is one of the oldest salt mines in Europe and a UNESCO World Heritage Site. It features stunning underground chambers, chapels, and sculptures carved out of salt by the miners.Guided tours are available in various languages and include transportation to and from the mine. You can also book a package that includes a visit to Auschwitz-Birkenau and Wieliczka Salt Mine in one day.5. Experience Krakow's nightlifeKrakow has a vibrant nightlife scene, with plenty of bars, clubs, and pubs to choose from. The Old Town is a popular area for nightlife, with many venues located around the Market Square and Kazimierz.For a unique experience, check out Alchemia, a popular bar in Kazimierz that features a cozy, medieval atmosphere and live music. Another interesting venue is Szpitalna 1, located in a former hospital and featuring a range of different rooms with different themes and music styles.Final thoughtsKrakow is a beautiful and fascinating city with a lot to offer to tourists. Whether you're interested in history, culture, food, or nightlife, there's something for everyone in this vibrant city. We hope this guide has been helpful in planning your trip and that you have a wonderful time in Krakow.