York, England is a city steeped in history, with stories to tell on every street corner. From Viking invasions to medieval battles, York has played a significant role in shaping the country's past. Today, visitors to York can immerse themselves in the city's rich heritage by visiting its many attractions and experiencing its unique culture. In this post, we'll explore the best things to do in York, whether you're interested in history, art, food or simply taking in the sights and sounds of this charming city. So pack your bags, grab a map and get ready to discover the hidden gems of York, England.
The 7 Best Things To Do And See In York England
The 7 Best Things To Do And See In York England
1. York Fish Chips Cruise
There isn't a better way to enjoy the great British tradition of Fish & Chips than to sit back relax and take in the beautiful riverside of the majestic Minster city. The York Fish Chips Cruise takes you on a 90-minute cruise through York and the surrounding countryside, where you can enjoy award-winning Fish & Chips freshly wrapped and delivered by the renowned Mr. Chippy. You can also quench your thirst with a wide range of refreshments available at the on-board bar.

As you cruise along the River Ouse, you'll be entertained with background music and live captain's commentary. This tour also provides an opportunity to take in the beautiful sights along the river while indulging in the delicious Fish & Chips – one of the highlights of the tour.

Book your York Fish Chips Cruise now and get ready to experience one of the best ways to enjoy Fish & Chips in the UK.
2. York S Chocolate Story Guided Tour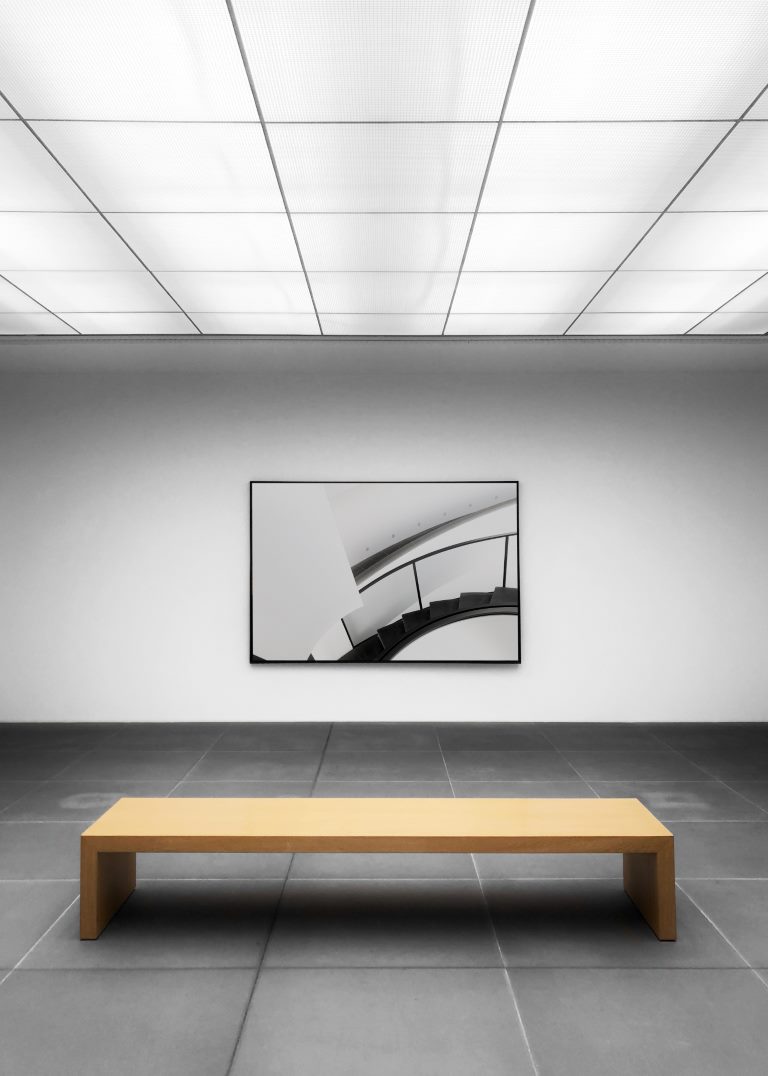 Make your way to the historic heart of York and experience the city's rich chocolate history with the York's Chocolate Story Guided Tour. Spend an entertaining hour and fifteen minutes exploring the facility's three floors filled with interactive exhibitions and guided tours, discovering the secrets of making delicious chocolate from the discovery of the cocoa bean to the world-renowned chocolate-making families of York. Learn how to taste chocolate like an expert and see fascinating demonstrations from expert chocolatiers. Your knowledgeable guide will bring the process to life and hand out occasional tasters as you celebrate the legacy of the founding families of confectionery in York. Towards the end of your visit, you'll have the chance to make your very own chocolate creation and watch a chocolatier at work. Perfect for adults and children alike, this is an experience not to be missed on any trip to York.
3. York Private Self Guided Treasure Hunt
Embark on a unique adventure to explore the best of York with the York Private Self Guided Treasure Hunt. Experience an exciting self-guided mobile-based treasure hunt, receiving clues and beautiful maps on your phones. Discover popular landmarks and hidden gems, all while learning interesting facts and fun stories along the way. Start your adventure at the Museum Gardens, where you will meet Captain Bess, a snarky pirate who is looking for new recruits. Follow the sent clues and treasure maps on a route that will take you through small streets and footpaths, passing by medieval churches and guildhalls. Challenge your skills and have fun in a thrilling outdoor activity.
4. York Chocolate Bar Creation Workshop at the Cocoa House
York is undoubtedly the chocolate capital of the world and what better way to indulge in this than by creating your very own chocolate bar? This hands-on chocolate making workshop at the Cocoa House academy is perfect for all chocolate lovers. You will get to choose from a range of chocolate flavours and toppings to create your own masterpiece. The workshop takes you through the origins of cocoa before you experiment with different flavours and perfect your own chocolate bar. You will be able to enjoy your beautifully wrapped creations at home once your bars have set. The workshop includes all the necessary ingredients and offers you the chance to taste a selection of white, milk and dark chocolate. Don't miss out on this unique experience!
5. York City Pass
Experience the culture and heritage of York with the York City Pass. See the city from a bus or a river cruise and visit over 20 attractions including Jorvik Viking Centre, York Minster, York Dungeon, Barley Hall, and more. The pass also offers discounts on taxi fares, day trips from York, city cruises, cycling tours, escape rooms, and ghost walks. Enjoy a full day of sightseeing and explore the best of York with a variety of different options. The inclusions of the York City Pass are the Bar Convent Living Heritage Centre, Barley Hall, Bedern Hall, Beningbrough Hall, Clifford's Tower, and more. Don't miss the chance to experience all that York has to offer with the York City Pass.
6. Ride to the Dark Side York Ghost Bus Tour
Let the darker side of York's history send a chill down your spine as you discover the city's dark and terrible secrets on the Ride to the Dark Side York Ghost Bus Tour. Get on board the Necrobus and enjoy a 75-minute theatrical sightseeing tour while exploring the city's most haunted areas.

With the help of your creepy conductor's narration, the tour takes you on a comedy horror journey through York's seedier past. The on-board actors will ensure you have the spookiest ride in town as you hear about the ghosts that reside within the medieval walls of one of England's most haunted cities.

Prepare to learn about the sinister side of many of York's most famous landmarks including Clifford's Tower, York Minster, and Dick Turpin's grave as you delve into the paranormal history of the city. Enjoy the unique combo of exploring the city's history as well as being entertained.

The Ride to the Dark Side York Ghost Bus Tour provides admission fees and the perfect opportunity for an unforgettable adventure as you discover the darker side of York's history. Join and be ready to get chills down your spine!
7. York City Cruise
The York City Cruise is a great way to experience the historic city of York from a unique perspective. With an anytime ticket, you can enjoy the tour at your convenience and admire the city's famous landmarks and sights. The live commentary provided by friendly and knowledgeable staff will keep you entertained and informed throughout the leisurely cruise.

You can choose to sit in the enclosed saloon or the upper deck and indulge in your favorite drink from the fully stocked bar on board. The duration of the 45-minute or 1-hour cruise depends on the weather and demand on the day of your visit.

The 1-hour cruise usually heads upstream to Clifton Bridge on the northern outskirts of York city, providing you with breathtaking views of the city's surroundings. Your journey embarks from the King's Staith landing, providing a convenient and easily accessible starting point for your adventure.
The Most Frequently Asked Questions by Tourists About the City York, England
York, England is a beautiful city located in North Yorkshire. It is well-known for its rich history, ancient walls, stunning architecture, and friendly locals. As a popular destination among tourists, it is common to have several questions about this medieval city. In this blog post, we'll answer some of the most frequently asked questions by tourists about York, England.
1. What is the Best Time of Year to Visit York?
York is a city that can be visited at any time of the year. However, the best time to visit is during the summer months from June to August when the city is at its warmest and there are several outdoor activities and events. If you want to avoid crowds and enjoy the city in peace, the months of September to November and January to March are ideal.
2. What are the Best Things to See and Do in York?
York is a city with a lot to offer, from ancient walls to stunning cathedrals and museums. Here are some of the best things to see and do in York:
• Explore York Minster
York Minster is a must-see attraction in York. It is one of the largest cathedrals in northern Europe and is home to stunning stained glass windows, ancient tombs, and beautiful architecture.
• Walk the City Walls
York is famous for its ancient walls, which provide a great view of the city. The walls are best explored by foot, and there are several access points around the city.
• Visit the National Railway Museum
If you're interested in trains, the National Railway Museum is a must-see. It is home to a collection of historic and modern trains, including the record-breaking Mallard.
• Discover the Shambles
The Shambles is a narrow street lined with timber-framed buildings that date back to the 14th century. It is one of the most picturesque streets in England and is home to several shops and cafes.
• Explore York Castle Museum
York Castle Museum is a fascinating museum that tells the story of York's past. It is home to several exhibits, including recreated streets and houses from different periods in history.
3. What is the Best Way to Get Around York?
York is a small city, so it is easy to explore on foot. Walking is one of the best ways to see the city's ancient walls and architecture. However, if you want to travel further afield, there are several options available, including buses, taxis, and bike rentals.
4. What are the Best Places to Eat in York?
York has a diverse food scene, with several restaurants and cafes offering traditional British dishes, as well as international cuisine. Here are some of the best places to eat in York:
• The Star Inn the City
Located on the banks of the River Ouse, The Star Inn the City offers a fantastic dining experience with stunning views. They serve contemporary British cuisine made with locally-sourced ingredients.
• Bettys Café Tea Rooms
Bettys Café Tea Rooms is a must-visit for anyone with a sweet tooth. They serve a range of delicious cakes and pastries, as well as traditional afternoon tea.
• The Whippet Inn Steak and Alehouse
If you're looking for a hearty meal, The Whippet Inn Steak and Alehouse is the place to go. They serve a range of steaks and other meat dishes, as well as a selection of craft beers.
5. What are the Best Accommodation Options in York?
York has a range of accommodation options to suit all budgets and tastes. Here are some of the best accommodation options in York:
• The Grand Hotel and Spa
The Grand Hotel and Spa is a luxury hotel located in a stunning Victorian building. It offers spacious rooms, a spa, and an award-winning restaurant.
• The Principal York
The Principal York is a historic hotel located next to the train station. It offers elegant rooms and suites, as well as a range of dining options.
• Staycity Aparthotels Paragon Street
Staycity Aparthotels Paragon Street offers modern and stylish serviced apartments in the heart of York. They are perfect for families or groups of friends.
How to Spend Your Time as a Tourist in York EnglandIf you're planning on visiting England and are wondering which destinations to add to your itinerary, York should be on your list. It's a beautiful city that dates back to the Roman times, with well-preserved architecture, historical sites, and plenty of things to see and do. Here's a guide on how to spend your time in York as a tourist.Getting to YorkThe easiest way to get to York is by train from London, which takes about two hours. There are also direct trains from Manchester, Edinburgh, and other major cities throughout the UK. If you prefer driving, York is less than an hour and a half from Leeds, just over 2 hours from Manchester, and around 4 hours from London.Where to Stay in YorkYork has a variety of accommodations to suit different budgets and preferences. If you want to immerse yourself in history, you can stay in one of the many bed and breakfasts that are situated within the city walls. You can also opt for a luxury hotel in the city center, complete with stunning views of the Minster.Things to See and Do in YorkThere are many great tourist attractions in York for you to explore, including:1. York MinsterYork Minster is a stunning gothic cathedral that dominates the city's skyline. It's one of the largest cathedrals in northern Europe, with impressive architecture and incredible stained glass windows. Be sure to climb to the top of the central tower for breathtaking views of the city.2. The ShamblesThe Shambles is one of York's most famous streets, with overhanging timber-framed buildings that date back to the 14th century. The street is lined with charming shops, tea rooms, and restaurants.3. National Railway MuseumIf you're a train enthusiast, you'll love the National Railway Museum in York. It houses over 100 locomotives and exhibits on the history of railways. You can even take a ride on a steam train.4. York's Chocolate StoryYork is famous for its chocolate, and visitors can learn about the city's chocolate-making history at York's Chocolate Story. You can even make your own chocolate bars.5. Jorvik Viking CentreYork was once an important Viking city, and you can learn about its Viking past at the Jorvik Viking Centre. The museum has exhibits showcasing Viking life, including a reconstructed Viking street.Where to Eat in YorkYork has plenty of great restaurants, serving up a variety of cuisines. Here are some of the best eateries in the city:1. Betty's Tea RoomBetty's Tea Room is an iconic York institution, serving up traditional afternoon tea in elegant surroundings.2. The Star Inn The CityThe Star Inn The City is a stylish restaurant that serves up contemporary British cuisine, using locally-sourced ingredients.3. The Whippet InnThe Whippet Inn is a cozy pub that serves up delicious steaks and other hearty dishes, along with a great selection of beers and wines.Additional Tips for Visiting York– Wear comfortable shoes as the streets are often cobbled and uneven.
– Consider getting a York Pass, which gives you access to several of the city's attractions at a discounted price.
– Don't forget to try some of York's famous chocolates.
– If you're interested in history, consider taking a guided walking tour of the city to learn more about its heritage.
Book Your Tour Now
York is a fantastic city to visit as a tourist, with plenty of attractions to see, foods to try, and culture to experience. With this guide, you should have a better idea of how to spend your time in York and make the most of your visit.