Sydney is one of the most vibrant cities in the world, and one of the best ways to experience its unique nightlife is through a pub crawl. With so many bars, clubs, and taverns dotting the streets of this bustling metropolis, it can be difficult for visitors to know where to start. That's why we've compiled a list of the best pub crawls in Sydney, complete with all the information you need to plan an unforgettable night out on the town. From hidden speakeasies to lively rooftop bars, these pub crawls will take you on a journey through the heart of Sydney's nightlife scene. So grab your friends, put on your party shoes, and get ready to explore the best bars and clubs that Sydney has to offer!
The 3 Best Sydney Pub Crawls
The 3 Best Sydney Pub Crawls
1. Sydney's Secret Bars Nightlife Tour
Explore the hidden gems of Sydney's nightlife scene on a small group cocktail tour led by an expert guide. Enjoy a complimentary drink and snacks at the first bar as you mingle with your fellow nightlife enthusiasts. With a maximum of 12 people, you'll receive personalized attention from your guide as you explore some of the city's best secret bars. Along the way, your guide will provide commentary on Sydney's vibrant nightlife and offer recommendations for where to continue the party after the tour ends. Expect to spend at least $35 AUD extra per person on drinks. The tour starts at a designated meeting point and ends at a different location, so be sure to check the details before booking. Don't miss out on this unforgettable night out in Sydney!
2. Sydney Pub Crawl
Join this exciting 4-hour pub crawl in Sydney – perfect for those who love to indulge in alcoholic beverages and explore the city's nightlife scene. Get exclusive reduced drink deals in every bar that we visit and enjoy free access to all of the photos that we take with our big fancy camera.

We'll meet at the Captain Cook Hotel on Kent Street and our guide will be inside the venue. Be sure to double-check the address as there is another Captain Cook Hotel on Flinders Street. We'll start the crawl at 7:30 PM and end at The Argyle on Argyle Street.

Throughout the night, we'll visit various bars in The Rocks, one of Sydney's oldest and most historic areas. While passing by the Sydney Opera House, we'll take in the stunning views of the city at night.

Please note that confirmation will be received at the time of booking and this tour is not wheelchair accessible. However, it's near public transportation and most travelers can participate. The tour/activity will have a maximum of 100 travelers. Join us for an unforgettable night out in Sydney!
3. Big Night Out Pub Crawl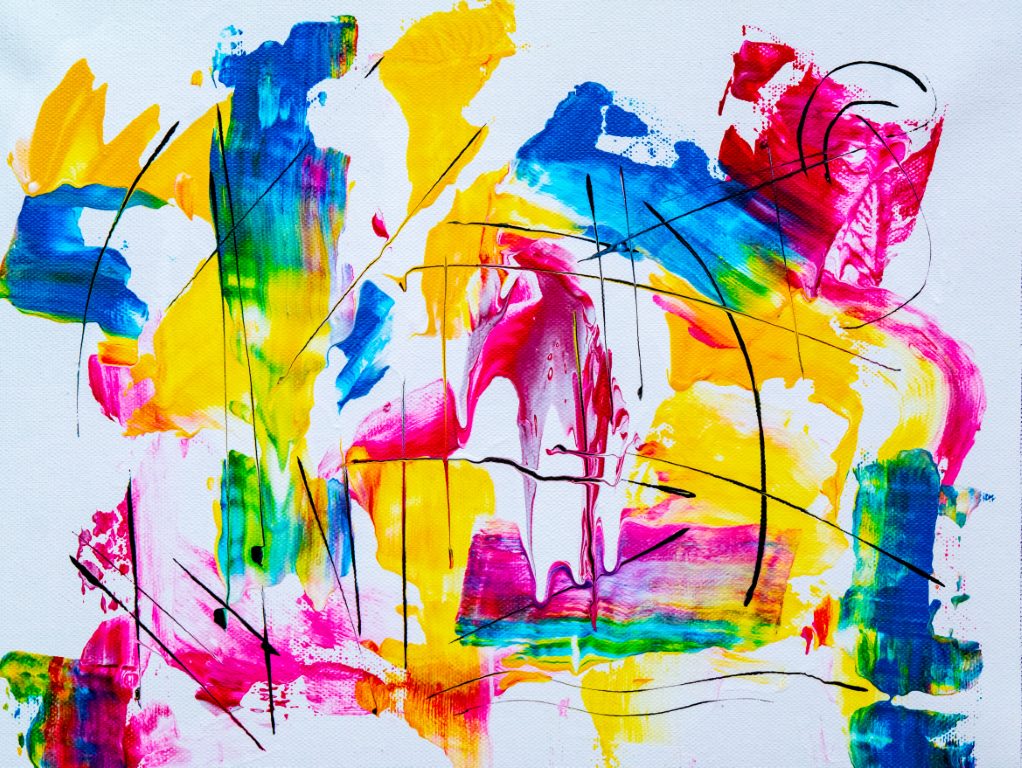 Explore some of Sydney's best bars and clubs while making new friends during this exclusive Big Night Out Pub Crawl. With a guide who knows the city well, you won't have to worry about getting lost or missing out on the best venues. This social bar crawl includes up to four different stops and offers welcome drinks, snacks, and games to keep the fun going. You'll also have the opportunity to take photos to remember your adventures. This is a great activity for solo travelers and first-time visitors who want to experience Sydney's nightlife. The tour includes entry fees, some alcoholic drinks, and exclusive discounts. The meeting point is at The Soda Factory in Surry Hills with the tour ending at Side Bar in Haymarket. The crawl starts at 8 PM and lasts for several hours, offering plenty of time to drink, dance, and party the night away. The first stop is at The Soda Factory for an hour, followed by Scruffy Murphy's for another hour.
Frequently Asked Questions About Sydney
Sydney, Australia is one of the most popular tourist destinations in the world. With its beautiful beaches, iconic landmarks, and rich history, there are a lot of things to see and do in this vibrant city. However, planning a trip to Sydney can also be overwhelming, especially if you are a first-time visitor. To help you out, we've compiled a list of some of the most frequently asked questions about Sydney.
1. When is the best time to visit Sydney?
Sydney has a mild climate all year-round, but the best time to visit is during the summer months (December to February) when the weather is warm and sunny. However, keep in mind that this is also the peak tourist season, so prices for accommodation and attractions can be higher. If you are on a budget, consider visiting during the shoulder season (September to November or March to May), when the weather is still pleasant and prices are more affordable.
2. How do I get around Sydney?
Sydney has an extensive public transport network, which includes buses, trains, and ferries. The Opal card is the easiest way to pay for public transport in Sydney as it can be used across all modes of transport. Taxis and ride-sharing services such as Uber are also available, but can be quite expensive, especially during peak hours.
3. What are the must-see attractions in Sydney?
Sydney has plenty of iconic landmarks and attractions that are worth visiting. Some of the most popular ones include:
Opera House and Harbour Bridge

Bondi Beach

The Rocks

Darling Harbour

Sydney Tower Eye

Taronga Zoo

The Royal Botanic Garden
4. Where should I stay in Sydney?
Sydney has a wide range of accommodation options to suit every budget and preference. If you want to be close to the city's main attractions, consider staying in the CBD (Central Business District) or nearby suburbs such as Darlinghurst, Paddington, or Surry Hills. If you prefer a beachside location, popular suburbs include Bondi, Coogee, and Manly.
5. What is the local currency in Sydney?
The local currency in Sydney, as in the rest of Australia, is the Australian dollar (AUD). Major credit cards are widely accepted, but it's always a good idea to carry some cash with you for small purchases or in case of emergencies.
6. What is the tipping culture in Sydney?
Tipping is not mandatory in Sydney, but it is appreciated for exceptional service. In restaurants and cafes, it's common to tip 10% of the total bill if you are happy with the service. However, if there is already a service charge included in the bill, tipping is not necessary.
7. What are some local delicacies to try in Sydney?
Sydney has a vibrant food scene, with plenty of local delicacies to try. Some of the must-try dishes include:
Meat pies

Lamingtons (sponge cake squares dipped in chocolate and coconut)

Tim Tams (chocolate biscuits with a creamy filling)

Flat whites (coffee with steamed milk)

Barramundi (Australian fish)

Vegemite (a savory spread made from yeast extract)
8. Is it safe to travel to Sydney?
Sydney is generally a safe city to travel to, but like any big city, it's always advisable to take precautions. Keep an eye on your belongings when in crowded areas, avoid walking alone at night in unfamiliar areas, and be cautious of scams or pickpocketing.
How to Spend Your Time as a Tourist in SydneySydney is one of the most vibrant and exciting cities in the world. It boasts a rich cultural history, a spectacular coastline, and a sophisticated dining scene. When planning your visit to Sydney, you may feel overwhelmed by all your options. This guide will help you plan your itinerary and make the most of your time in Sydney. 1. Explore Sydney's Iconic LandmarksNo visit to Sydney is complete without a tour of its most famous landmarks. These include:Sydney Opera HouseThe Sydney Opera House is one of the most recognisable buildings in the world. You can take a behind-the-scenes tour, attend a concert or opera, or simply stroll around the building and admire its architecture. Sydney Harbour BridgeThe Sydney Harbour Bridge is another iconic landmark. You can take a guided tour or climb to the top for breathtaking views of the city and harbour. The RocksThe Rocks is a historic neighbourhood located at the base of the Sydney Harbour Bridge. It features narrow laneways, historic buildings, and street markets. You can take a walking tour or explore the area on your own. 2. Explore Sydney's BeachesSydney is renowned for its coastline, and there are over 100 beaches to choose from. Here are some of the most popular:Bondi BeachBondi Beach is one of Sydney's most famous beaches. It features golden sand, crystal clear water, and a lively atmosphere. You can swim, surf, sunbathe, or simply people-watch. Manly BeachManly Beach is another popular destination, located a short ferry ride from the city. It boasts calm waters, family-friendly activities, and a relaxed atmosphere. Cronulla BeachCronulla Beach is a long, wide beach located in Sydney's south. It features a variety of amenities, including picnic areas, playgrounds, and BBQ facilities. 3. Explore Sydney's CuisineSydney has a diverse and exciting dining scene, with options to suit all tastes and budgets. Here are some of the top food destinations:Surry HillsSurry Hills is a trendy neighbourhood located just south of the city. It features a wide range of dining options, from casual cafes to fine dining restaurants. ChinatownChinatown is located in the centre of the city and offers a wide range of Asian cuisine. The Fish MarketThe Fish Market is Australia's largest seafood market and offers a variety of fresh seafood options. You can take a guided tour or simply wander around and sample the wares. 4. Explore Sydney's Cultural AttractionsSydney has a rich cultural history and offers a range of attractions to explore. The Art Gallery of NSWThe Art Gallery of NSW is located in the heart of the city and features both Australian and international art. The Australian MuseumThe Australian Museum is located in Sydney's CBD and offers a range of exhibits on Australian history and culture. The Royal Botanic GardenThe Royal Botanic Garden is located on the waterfront and features a variety of plants and flowers. You can take a guided tour or simply wander around at your leisure. 5. Take a Day TripSydney is the perfect base for exploring the surrounding areas. Here are some recommended day trips:Blue MountainsThe Blue Mountains are located west of Sydney and offer stunning views and beautiful hiking trails. Hunter ValleyThe Hunter Valley is one of Australia's premier wine regions and offers a variety of cellar doors and tastings. Bondi to Coogee Coastal WalkThe Bondi to Coogee Coastal Walk is a popular walking trail that follows the coastline for six kilometres. It offers stunning views and a chance to see some of Sydney's lesser-known beaches. Book Your Tour NowSydney is an amazing city with countless things to see and do. Whether you're interested in its iconic landmarks, its beautiful coastline, its cuisine, its culture, or its surrounding areas, you're sure to have an unforgettable trip. Use this guide to plan your itinerary and make the most of your time in Sydney.