Looking for a good time in Rio De Janeiro? Look no further than a pub crawl! Whether you're a tourist or a local, pub crawls are a great way to explore the city's nightlife scene and make new friends. With so many amazing bars and clubs to choose from, it can be overwhelming to plan a pub crawl on your own. That's why we've put together a list of the best pub crawls in Rio De Janeiro. From traditional bars to trendy clubs, these crawls will take you to some of Rio's hottest spots. So grab some friends or come solo, and let's hit the town!
The 4 Best Rio De Janeiro Pub Crawls
The 4 Best Rio De Janeiro Pub Crawls
1. Rio de Janeiro: Hidden Gems Nightlife Tour
Discover the hidden gems of Rio de Janeiro's bars and clubs on a breathtaking night tour. Get to know the bars and clubs in Rio de Janeiro where the locals really are and have an authentic and exciting experience of "carioca night" – Rio de Janeiro night. The tour is dynamic and may change according to city events, ensuring a unique experience every time. Our experienced guide, a local and resident of Rio de Janeiro, will take you to the most fun and safe points of the city. Don't miss out on the exhilarating nightlife of Rio de Janeiro and join us on this unforgettable journey.
2. Rio de Janeiro Pub Crawl (Lapa district)
Explore the vibrant nightlife scene of Rio de Janeiro's Lapa district on this guided pub crawl. With VIP admission to at least three bars or nightclubs, you'll enjoy special offers on drinks and a free shot of cachaça. Meet like-minded party-goers in a group of up to 30 people as you listen to live samba or forró music and soak up the atmosphere of the neighborhood. Your guide will ensure a fun and hassle-free night out, and you'll even learn some samba moves along the way. The meeting point is Colarinho do Samba on R. do Rezende 53, Centro Rio de Janeiro – RJ 20230-150 Brazil. We recommend taking an Uber to the meeting point. Please note that additional drinks are not included in the tour price. The pub crawl ends in a local bar with live samba, making it the perfect way to experience the best of Rio's nightlife.
3. Rio de Janeiro: Pub Crawl in Lapa
Experience Lapa's bustling nightlife on a pub crawl through this lively bohemian neighborhood. With this tour, you'll have access to drink discounts and a VIP entrance to all of the bars visited. Visit 3 or 4 of the most popular local bars and samba circles where you can immerse yourself in the vibrant samba scene of Rio de Janeiro. You will also be treated to shots of cachaça and discounts on additional drinks throughout the night. Please note that this tour is not suitable for wheelchair users, and children under 18 years old are not permitted. Don't miss out on the opportunity to experience the best of Lapa's nightlife on this unforgettable pub crawl.
4. Pub Crawl in Rio with Transfer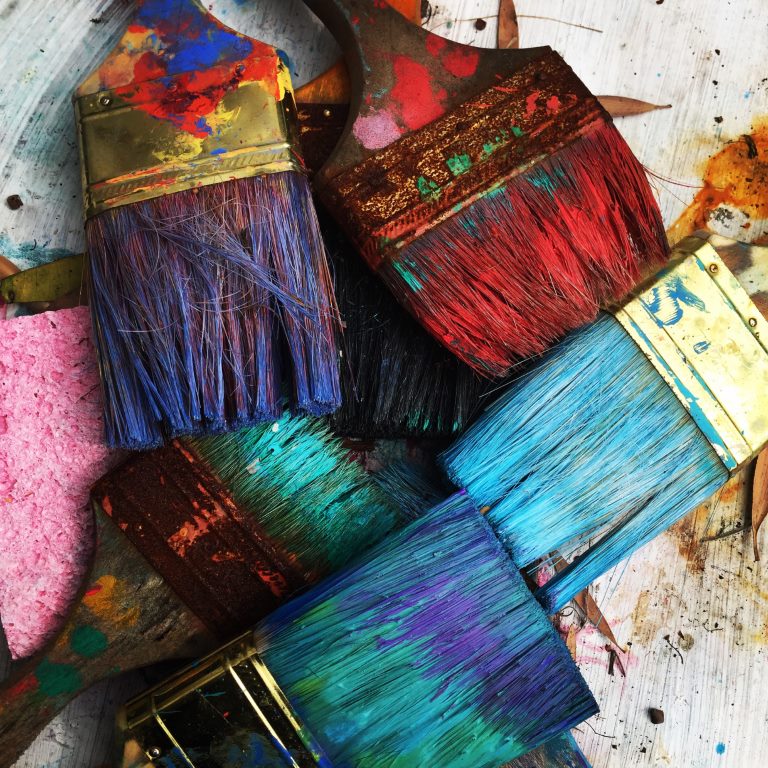 Bust a few moves and mingle with Rio's nightlife enthusiasts during this 5-hour Pub Crawl in Rio with Transfer. Your evening will start with a complimentary drink in Rio's Lagoa District toasting your newfound friends. Experience skip-the-line access to some of the city's best nightlife venues while enjoying two more drinks along the way. All cover charges, a guide, and transport between clubs are included in this tour. Want to make your evening even more memorable? An optional upgrade for private table service and five included drinks is also available. This is the perfect opportunity to explore Rio's legendary party scene and meet new people from all over the world.
Top 10 Frequently Asked Questions by Tourists About Rio de Janeiro
Rio de Janeiro, a city known for its vibrant atmosphere and rich cultural heritage, attracts millions of tourists every year. As you plan your visit to this beautiful city, you may have a lot of questions in mind. In this post, we'll answer the top 10 frequently asked questions by tourists about Rio de Janeiro.
1. Is Rio de Janeiro safe for tourists?
Safety is a concern for many tourists visiting Rio de Janeiro. While the city has a reputation for high crime rates, it's worth noting that it's not all bad news. Many areas in Rio are safe for tourists, and you can have a great time without any incidents. However, it's important to take precautions to avoid high crime areas and to follow some basic safety tips like not carrying too much cash or flashy jewelry with you, and avoiding walking alone in remote areas at night. You may also want to consider hiring a local tour guide who can show you the city's highlights and help you stay safe.
2. What's the best time to visit Rio de Janeiro?
Rio de Janeiro is a great city to visit all year round. However, the best time to visit is from December to March during the summer season when the weather is hot and sunny. During this period, you can enjoy Rio's beautiful beaches and a range of cultural events such as the Carnival. However, keep in mind that this is also peak tourist season, and prices tend to be higher.
3. What are the must-see attractions in Rio de Janeiro?
Rio de Janeiro has a lot of attractions, and it can be difficult to decide which ones to see. Some of the top attractions include the Christ the Redeemer statue, Sugarloaf Mountain, Copacabana and Ipanema beaches, Tijuca National Park, and the Maracanã Stadium. You may also want to visit some of the city's museums, such as the Museum of Tomorrow and the National Museum of Fine Arts.
4. What's the best way to get around Rio de Janeiro?
Rio de Janeiro has a comprehensive public transportation system, including buses, subway and light rail. However, it can be confusing for tourists who don't speak Portuguese or who don't know the city well. For this reason, many tourists prefer to use taxis or ride-sharing services like Uber. Another option is to hire a tour guide or take a guided tour – this way, you can see the city's highlights without worrying about getting lost or navigating public transportation.
5. What are the best beaches in Rio de Janeiro?
Rio de Janeiro is famous for its beautiful beaches, and there are plenty to choose from. Some of the most popular beaches include Copacabana, Ipanema, Leblon, and Barra da Tijuca. Each beach has its own unique atmosphere, so it's worth visiting a few to find the one that suits you best.
6. What's the food like in Rio de Janeiro?
Rio de Janeiro has a diverse culinary scene, drawing influences from Portuguese, African, and indigenous cuisines. Some of the must-try dishes include feijoada (a stew of beans and pork), churrasco (Brazilian-style barbecue), and coxinha (a deep-fried dough filled with chicken or beef). You'll also find plenty of street vendors selling snacks such as pastel (a deep-fried pastry filled with meat or cheese) and pão de queijo (cheese bread). Don't forget to try some of the city's refreshing juices, made from local fruits like açai and guaraná.
7. Do I need a visa to visit Rio de Janeiro?
If you're a US citizen, you don't need a visa to visit Brazil for stays of up to 90 days. If you're from another country, it's best to check with Brazil's embassy or consulate in your home country to see if you need a visa.
8. What's the weather like in Rio de Janeiro?
Rio de Janeiro has a tropical climate with hot temperatures and high humidity throughout the year. Temperatures typically range from the mid-70s to low 90s Fahrenheit. The city can be prone to occasional showers, especially during the summer months.
9. What's the nightlife like in Rio de Janeiro?
Rio de Janeiro is known for its lively nightlife scene. There are plenty of bars and clubs to choose from, playing everything from samba to electronic dance music. Lapa is one of the city's most famous nightlife districts, with many bars and clubs open late into the night.
10. Can I drink the tap water in Rio de Janeiro?
It's not recommended to drink tap water in Rio de Janeiro, as it may cause stomach upsets. Instead, drink bottled water, which is widely available. You can also find many juice bars and street vendors selling fresh coconut water, which is a delicious and refreshing alternative.
How to Spend Your Time as a Tourist in Rio De Janeiro Rio de Janeiro is a magnificent city that offers a fantastic view of the sea and the mountains, with beaches ranked among the best in the world. In this article, we will provide you with a detailed guide on how to spend your time as a tourist in Rio de Janeiro, including the top tourist attractions, best accommodation options, and most exciting activities to explore. Accommodation When planning a trip to Rio de Janeiro, it is advisable to choose your accommodation carefully. Rio offers various options from hostels to luxury hotels, and it's easy to find accommodation that fits within your budget. Some of the best locations to stay in Rio include Ipanema, Copacabana, and Leblon.For those looking for luxury accommodation, The Belmond Copacabana Palace and Fasano Rio Hotel are the perfect options. Budget travelers can opt for Zbra Boutique Hostel or El Misti Hostel Ipanema. Tourist Attractions Rio de Janeiro is known for its stunning tourist attractions. Here are some of the top attractions to see when in Rio. Christ the Redeemer The Christ the Redeemer statue is arguably the most prominent attraction in Rio de Janeiro. Located at the peak of Corcovado Mountain, it offers a breathtaking view of the city. You can choose to hike the trail to the top or take the train. It's recommended to have a local guide that will provide you with insights on the history and significance of the statue. Sugarloaf Mountain Another iconic landmark to visit is Sugarloaf Mountain, which offers a panoramic view of Rio de Janeiro. It is accessible by cable car, and you can see the city's beaches, neighborhoods, and Guanabara Bay from the top. Tijuca National Park Tijuca National Park is a must-visit destination for nature lovers. With over 39 square kilometers of Atlantic Forest, it features cascading waterfalls, diverse flora and fauna, hiking trails, and a few historical monuments. Copacabana Beach Copacabana Beach is one of the most famous beaches in the world, attracting millions of visitors every year. The beach offers various activities, including sunbathing, swimming, and beach football. It's lined with bars, restaurants, and hotels, making it an ideal spot for nightlife. Lapa Arches The Lapa Arches are another iconic landmark that you should check out. The arches were constructed in the 18th century, and they offer an excellent view of Lapa's bohemian district. Activities Apart from the tourist attractions, Rio offers a range of exciting activities that you can engage in. Samba Dancing Rio de Janeiro is famous for its samba music and dance. You can join a samba dancing class, learn some moves, and even take part in one of the samba schools' rehearsals. Hang Gliding Hang gliding is another popular activity in Rio de Janeiro. You can take a tandem flight with a professional instructor and enjoy a bird's eye view of the city. Favela Tour A tour of the city's favelas is another excellent way to immerse yourself in the culture of Rio. With a guide, you can visit the favelas, learn about their history, and even have lunch at a local restaurant. Botanical Garden The Botanical Garden in Rio de Janeiro is one of the city's most delightful attractions. It features a wide variety of plants, including some endangered species. You can take a guided tour or explore the gardens on your own. Book Your Tour Now In conclusion, Rio de Janeiro is an exciting tourist destination that offers a range of activities to engage in, tourist attractions to visit, and accommodation options to choose from. By following this guide, you'll have a fantastic experience in this beautiful city. Remember to plan well, pack accordingly, and stay safe while exploring Rio de Janeiro.