If you're planning a trip to Malaga, you probably already know that it's famous for its beaches, art, and architecture. But there's another hidden gem that awaits you in this vibrant city: the pub crawls. Malaga boasts a lively nightlife scene, and there's no better way to explore it than by joining one of its famous pub crawls. From trendy bars to local dives, there's a pub crawl for every taste. In this post, we'll take a closer look at the best pub crawls in Malaga, so you can make the most of your visit to this amazing city.
The 2 Best Pub Tours in Malaga
The 2 Best Pub Tours in Malaga
1. Malaga Nightlife Tour – Pub Crawl
Experience the vibrant nightlife of Malaga on a pub crawl through the city. This tour is perfect for those who want to meet other travelers and have a night out on the town. You'll visit several local bars and clubs, with free drinks included at each location. Games and activities help break the ice and get you to know your fellow partygoers. Your expert guide will also teach you about the local drinking culture and introduce you to new drinks. Entrance to the clubs is included in the tour. The meeting point is at Starbucks Pl. de la Constitución 4 bajo at 10:15 PM in front of Starbucks coffee. The tour ends at Plaza de la Constitución, with the final location being a club in the city center. Please note that the tour is not wheelchair accessible and guests with strollers may find it challenging. Confirmation will be received at the time of booking. Join this pub crawl for a night to remember in Malaga!
2. Malaga: Pubs and Clubs Crawl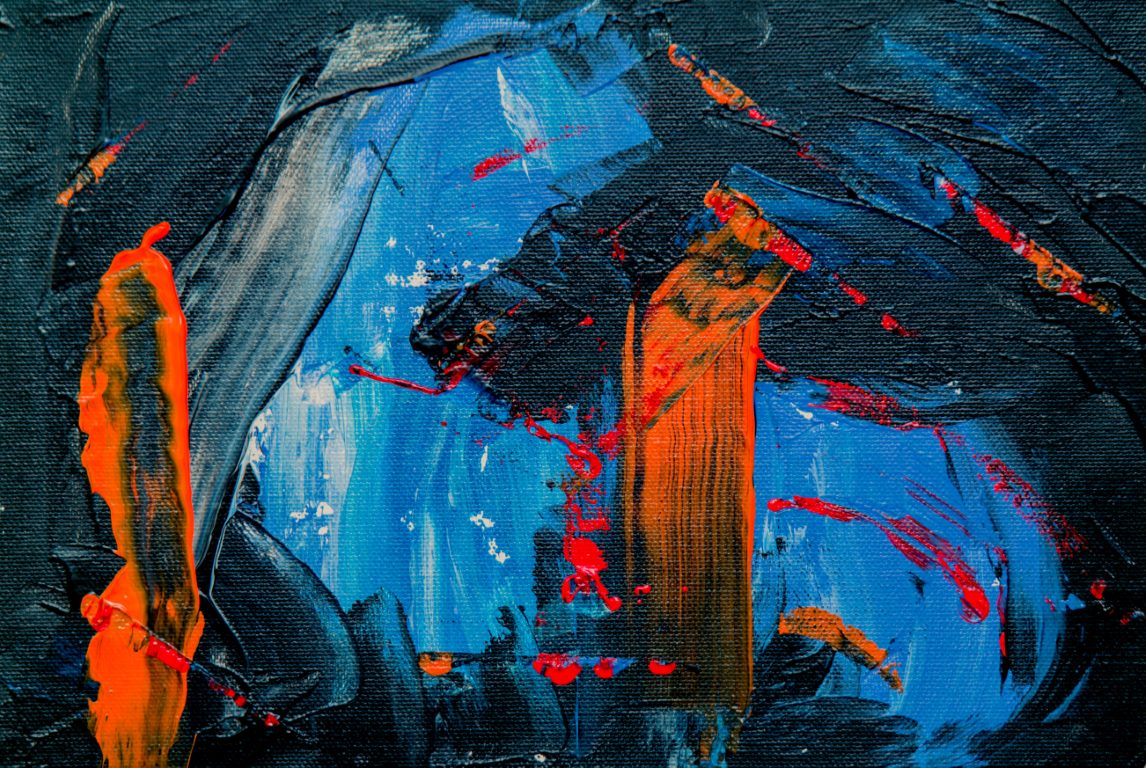 Join a fun and knowledgeable local guide for a night out in Malaga with the Malaga: Pubs and Clubs Crawl. Experience the best bars and clubs in town with a changing itinerary. Meet people from all over the world and enjoy a free drink at each of the four stops, which includes a mixture of relaxed, classy, and grimy bars before culminating in VIP skip-the-line entry to a fantastic nightclub. The tour includes two bars, two clubs, one beer or sangria, and four shots, as well as free entry to the clubs. Enjoy a unique and unforgettable night out in Malaga.
Most Frequently Asked Questions about Malaga: Answered
Malaga is a charming and vibrant city in Southern Spain. Known for its sunny weather, beach resorts, and cultural landmarks, it attracts millions of visitors each year. If you're planning to visit Malaga, you may have some questions in mind. In this post, we've compiled the most frequently asked questions about Malaga and provided helpful answers to them.
1. What's the best time to visit Malaga?
Malaga is a year-round destination, but the best time to visit depends on your preferences and interests. If you're a beach lover and enjoy outdoor activities, the summer months from June to August offer the best weather and lots of events and festivals. However, the city can be crowded, and hotels and flights can be expensive during this period. If you prefer a quieter and more affordable visit, consider coming in the shoulder seasons of spring (March to May) or fall (September to November). The weather is still pleasant, and you can avoid the crowds and high prices.
2. Is Malaga safe for tourists?
Yes, Malaga is generally a safe destination for tourists. The city has a low crime rate, and violent crimes are rare. However, like in any other place, you should take some precautions to avoid theft and pickpocketing, especially in crowded areas and public transportation. Keep your valuables close to you, watch your surroundings, and be careful with your belongings. If you're driving in Malaga, beware of traffic and parking restrictions, as well as aggressive drivers.
3. What are the must-see attractions in Malaga?
Malaga has a rich history and culture, and there are plenty of things to do and see. Some of the top attractions include:
The Alcazaba, a Moorish fortress and palace dating back to the 11th century
The Cathedral of Malaga, a grand Renaissance-style cathedral with a mix of architectural influences
The Picasso Museum, dedicated to the famous artist Pablo Picasso, who was born in Malaga
The Roman Theatre, a well-preserved ancient theatre used for plays and concerts
The Malaga Park, a peaceful green oasis in the heart of the city, perfect for a picnic or a stroll
The Malagueta Beach, a wide and sandy beach with crystal-clear waters and many amenities
4. What's the local cuisine like in Malaga?
Malaga has a diverse and tasty cuisine, influenced by its coastal location and historical heritage. Some of the local dishes and specialties include:
Paella, a rice-based dish with seafood or meat
Gazpacho and Salmorejo, cold soups made with tomatoes, peppers, and other vegetables
Boquerones, marinated and fried anchovies, a classic tapa
Espinacas con Garbanzos, a delicious stew made with spinach and chickpeas
Pestiños, sweet pastries made with honey and sesame seeds, traditionally eaten during Christmas
Make sure to try some of these dishes at local restaurants or markets and discover the flavors of Malaga.
5. How's the public transportation in Malaga?
Malaga has a modern and efficient public transportation system, including buses, trains, and taxis. The bus network covers most of the city and suburbs, and you can buy tickets at kiosks or machines. The train system includes the local Cercanias trains, as well as the high-speed AVE trains that connect Malaga to other cities in Spain. Taxis are widely available, and you can hail them on the street or book them through apps. Additionally, Malaga has a bike-sharing system, which is a fun and eco-friendly way to explore the city.
6. Are there any day trips or excursions from Malaga?
Yes, Malaga is a great base for day trips and excursions to nearby towns, beaches, and landmarks. Some of the most popular ones include:
The white village of Mijas, a picturesque town with narrow streets and stunning views
The Nerja Caves, a series of underground caves with impressive formations and artworks
The Caminito del Rey, a thrilling hiking trail through the stunning El Chorro gorge
The Ronda, a historic town with a dramatic gorge and a famous bullring
The Marbella and Puerto Banus, beach resorts with luxury amenities and a lively nightlife
You can book these day trips through local tour operators or plan them on your own.
How to Spend Your Time as a Tourist in MalagaAs one of the oldest cities on the Costa del Sol, Malaga is a must-visit destination for anyone traveling to Spain. Situated on the sparkling Mediterranean Sea, Malaga boasts a rich cultural heritage, a charming old town, and fantastic beaches. Whether you're a history buff, foodie, or beach-goer, Malaga has something to offer everyone. In this guide, we'll take you through everything you need to know to make the most of your time in Malaga.Getting AroundGetting around Malaga is quite easy thanks to its well-connected public transportation system. The city has an extensive bus network that can take you anywhere within the city center and beyond. Buses generally run from 7am to midnight, with some lines running 24 hours. The buses are clean, comfortable, and air-conditioned, making them a great way to avoid the heat in the summer.If you prefer something more flexible, you can also hire a car or take a taxi. Taxis can be hailed on the street or booked via an app, and fares are generally reasonable.Top AttractionsMalaga has a wealth of attractions to explore. Here are some of the top things to do and see:1. The AlcazabaThe Alcazaba is a fortified palace built by the Moors in the 11th century. This impressive structure is one of Malaga's most popular tourist attractions, and for good reason. Climb to the top of the fortress for stunning views of the city and the sea.2. The Roman TheatreLocated at the foot of the Alcazaba, the Roman Theatre is an archaeological gem that dates back to the 1st century BC. Visitors can explore the remains of the theater, which had seating for up to 2,000 people.3. Picasso MuseumMalaga is the birthplace of Pablo Picasso, one of the most famous artists in history. The Picasso Museum is a must-visit for art lovers, featuring a collection of over 200 works by the artist.4. Malaga CathedralOne of the most iconic landmarks in the city, Malaga Cathedral is a stunning example of Renaissance architecture. The cathedral was built over a period of almost 250 years, and its impressive façade is a sight to behold.Food and DrinkThere are countless restaurants and bars to explore in Malaga, offering a range of delicious cuisine and refreshing drinks. Here are a few of our top picks:1. El PimpiEl Pimpi is one of Malaga's most famous restaurants, known for its delicious tapas and impressive wine list. Located in the heart of the old town, El Pimpi is a great spot to soak up the atmosphere while enjoying some excellent food.2. La CosmopolitaLa Cosmopolita is another must-visit restaurant in Malaga. This trendy eatery serves up creative, contemporary cuisine that draws on traditional Andalusian flavors.3. Bodega Antigua Casa de GuardiaBodega Antigua Casa de Guardia is the oldest winery in Malaga, dating back to 1840. Located in the historic center of the city, the winery is a great spot to try some of the best wines in the region.BeachesMalaga is home to some of the most beautiful beaches in Spain. Here are a few of our favorite spots to soak up the sun:1. Playa de la MalaguetaLocated just a few minutes from the city center, Playa de la Malagueta is one of the most popular beaches in Malaga. This long stretch of sand has plenty of amenities, including beach bars, showers, and sun loungers.2. Playa de PedregalejoPlaya de Pedregalejo is a quieter option for beach-goers who want to avoid the crowds. This picturesque beach is known for its clear waters and charming fishing village.3. Playa del PaloPlaya del Palo is a great choice for families, with its shallow waters and gentle waves. This beach is also known for its seafood restaurants, which serve up some of the freshest fish in the city.Final ThoughtsMalaga is a fantastic destination that has something to offer everyone. Whether you're interested in history, food, or beaches, there's plenty to keep you busy in this vibrant city. With its easy transportation, top attractions, and fantastic food and drink scene, Malaga is the perfect place to spend your next vacation.