Welcome to the ultimate guide for the best pub crawls in Singapore! Singapore is a vibrant city-state that boasts a buzzing nightlife scene. From rooftop bars to hidden speakeasies, there is something for everyone when it comes to pub crawls in Singapore. Whether you're a tourist visiting Singapore for the first time or a local looking for a new spot to unwind with friends, this guide has got you covered with the top pub crawls in the city. Get ready to explore some of the coolest bars and clubs in Singapore and be prepared to have a great time!
The 3 Best Pub Crawling Tours in Singapore
The 3 Best Pub Crawling Tours in Singapore
1. Singapore Pub Crawl (SG Pub Crawl)
Experience the lively Singapore nightlife with a professional guide during an 8-hour pub crawl. Join the sociable group at Mogambo Bar & Restaurant on Canton Street at 7 pm on Wednesdays, Thursdays, Fridays, and Saturdays to start the adventure. Gain access to four local bars and a nightclub and enjoy complimentary shots at each venue. Your trusted guide will ensure that you have a memorable and safe evening on this excellent value tour. Hotel pickup and drop-off is included, but food and additional drinks are at your own expense. Don't miss out on this convenient opportunity to party with new friends and experience the best of Singapore's bar scene.
2. Singapore Pub Crawl – Party like a Local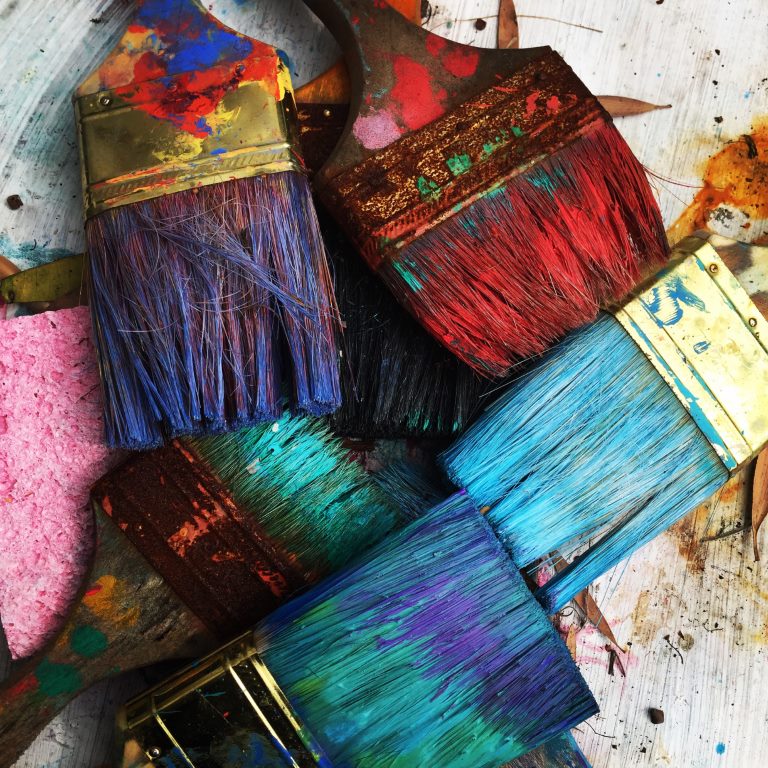 Experience Singapore's best nightlife with this popular pub crawl tour. Enjoy free shots at each bar, exclusive drink deals, and meet fellow travelers, expats, and locals. Embark on a night out that takes you to some of the best and hidden bars in Singapore, visiting three bars and one club. With Singapore Pub Crawl, you can party from bar to bar and discover the city's vibrant nightlife, all in a fun, safe, and social environment. Don't miss out on experiencing the best of Singapore's party scene. Book your pub crawl today!
3. Singapore Pub Crawl – Orchard Road
Join this exciting pub crawl tour along Orchard Road, one of the most popular shopping and entertainment areas in Singapore. Get ready for an enjoyable night out with a group of fellow travelers as you make your way to some of the city's most vibrant bars and clubs.

The meeting point is 3 Hotshot Cafe & Bar on Orchard Road, where we'll gather at 8pm and spend an hour before setting off to explore the nightlife scene. Alcoholic beverages are included in the tour, so you won't need to worry about buying your own drinks.

Our first stop is at a local bar where you can sample some of the refreshing drinks while mingling with the locals. From there, we'll venture on to other hotspots in the area, each with its unique vibe and atmosphere. Expect to dance, socialize, and enjoy the electrifying party ambiance of Singapore's night scene.

The tour will culminate at Naughty Girl Club, another popular spot among locals and travelers alike. Whether you're a party animal or a first-time visitor to Singapore, this pub crawl is sure to be an unforgettable experience.

Please note that this tour requires a moderate amount of walking and standing, so wear comfortable shoes and dress appropriately. Also, be advised that this tour is not suitable for people with serious medical conditions, and it's not wheelchair accessible.

Cancellation is accepted up to 24 hours before the tour start time, after which, no refund is possible.
Top 10 Frequently Asked Questions by Tourists about Singapore
Singapore is a beautiful island city-state located in Southeast Asia, and it is becoming one of the popular destinations for tourists. This country has become famous for its cleanliness, hospitality, and amazing tourist attractions. Therefore, if you are planning a trip to Singapore, you might have a few questions in your mind. Let's discuss the top 10 frequently asked questions by tourists about Singapore.
1. Is Singapore a safe destination for tourists?
Yes, Singapore is known as one of the safest countries for tourists. This country has a low crime rate, and people are exceptionally hospitable. Therefore, you can rest assured during your stay. However, visitors should always be vigilant of their surroundings and belongings, and avoid going to deserted or unknown areas at night.
2. When is the best time to visit Singapore?
Visitors can visit Singapore throughout the year because the climate remains the same most of the year. However, the best time to visit Singapore is from February to April, followed by November to January. During these months the temperature is comfortable, and there is minimal rainfall.
3. What are the best places to visit in Singapore?
Singapore is home to many beautiful tourist attractions. Some of the top-rated places to visit are:
Marina Bay Sands
Singapore Flyer
Universal Studios
Gardens by the Bay
Sentosa Island
Merlion Park
4. What is the official language of Singapore?
Singapore has four official languages, which are English, Malay, Chinese, and Tamil. However, English is the most used language, and it is widely spoken and understood here.
5. What is the currency used in Singapore?
The official currency of Singapore is Singapore Dollars (SGD). Visitors can easily exchange their currency at any currency exchange center in the airport or the city.
6. What is the dress code policy in Singapore?
Even though Singapore is a hot and humid country, it is advisable to dress smartly and conservatively. Visitors should avoid wearing revealing clothing and modest clothing is a sign of respect for the local culture.
7. What is the food culture in Singapore like?
Singapore is famous for its diverse cuisine, reflecting its multicultural population. From street food to high-end dining, Singapore has it all. Some of the popular dishes that visitors should try are chili crab, nasi lemak, laksa, and satay.
8. Can visitors drink tap water in Singapore?
Yes, visitors can drink tap water in Singapore as it is perfectly safe. Singapore has one of the best water treatment systems globally, and it is safe to consume.
9. Is it essential to tip in Singapore?
Tipping is not customary in Singapore, and it is not necessary. The service charge is already included in the bill, so tipping is not mandatory. However, some high-end restaurants and hotels may include a 10% service charge, and additional tipping is not required.
10. What is the transportation system like in Singapore?
Singapore's transport system is one of the best in the world. It includes buses, trains, and taxis which are reliable, comfortable, and safe to use. Visitors can purchase an EZ-Link card or Singapore Tourist Pass for unlimited rides on buses and trains during their stay.
How to Spend Your Time as a Tourist in SingaporeSingapore is a bustling cosmopolitan city-state that offers a plethora of activities for everyone. From outdoor adventures to cultural experiences, tourists are spoilt for choice in this vibrant city. To ensure that you have the best time as a tourist in Singapore, we have compiled a step-by-step guide of the top things to do in Singapore.Step 1: Visit the Iconic Marina Bay SandsOne of the most iconic structures in Singapore is the Marina Bay Sands. This ultra-modern resort complex is home to various attractions such as the ArtScience Museum, the SkyPark observation deck, and the Marina Bay Sands Casino. Visitors can also indulge in luxury shopping at The Shoppes at Marina Bay Sands and dining at celebrity chef restaurants.Tip: Catch the light and water show at the Marina Bay Sands Spectra, a stunning display of music, lights, and water.Step 2: Explore the Gardens by the BayThe Gardens by the Bay is a magnificent nature park that spans over 101 hectares. It boasts futuristic architecture, stunning greenery, and awe-inspiring light installations. Visitors can marvel at the Supertrees, giant artificial trees that offer panoramic views of the Gardens and the cityscape. Take a walk through the Cloud Forest, home to the world's tallest indoor waterfall, or explore the Flower Dome, the world's largest glass greenhouse.Tip: Catch the nightly Garden Rhapsody light and sound show featuring the Supertrees, which takes place twice every evening.Step 3: Experience the World-Class Universal Studios SingaporeLocated on Sentosa Island, the Universal Studios Singapore is a theme park that promises a day of adventure and excitement. The park features seven themed zones, each with its own unique attractions, shows, and thrilling rides. Visitors can also attend character meet-and-greets and indulge in a variety of dining and shopping options.Tip: Purchase an Express Pass to skip the long queues and maximize your time at the park.Step 4: Indulge in Local Food and CultureSingapore is known for its multicultural society, and this is reflected in its diverse food scene. Visitors can sample a range of local delicacies such as Hainanese Chicken Rice, Laksa, and Char Kway Teow. Best of all, these dishes can be enjoyed at hawker centers, which offer affordable options and an authentic dining experience.In addition to the food, visitors can also immerse themselves in the local culture. Take a stroll through the colorful and vibrant streets of Little India or visit the famous Chinese temple, Thian Hock Keng. The Malay Heritage Center and the Peranakan Museum are also excellent options to learn about the local rich heritage.Tip: Join a food tour to explore the city's culinary delights and hidden gems.Step 5: Shop until you DropSingapore is a shopper's paradise, with an array of shopping options from luxury brands to street markets. Orchard Road, one of the most famous shopping streets in the world, offers over 22 shopping malls and six department stores. For something unique, head down to Bugis Street, a bustling street market that sells everything from clothing to souvenirs.Tip: Visit the annual Great Singapore Sale from June to August when shops offer discounts and promotions.Step 6: Relax on the BeachLast but not least, Singapore has some of the most beautiful beaches in the region. Sentosa Island alone boasts three pristine beaches, each with its own unique charm. Visitors can take a dip in the clear blue waters, sunbathe on the soft sand, or participate in water sports such as kayaking and parasailing.Tip: Beat the crowd and visit the beaches early in the morning.Book Your Tour NowThere you have it, a complete guide on how to spend your time as a tourist in Singapore. With its blend of modernity and tradition, Singapore is a city that has something for everyone. From iconic landmarks to natural wonders, there's never a dull moment in this beautiful city. So, pack your bags and head down to Singapore for an unforgettable adventure!