New York City is a vibrant and diverse metropolis that never sleeps. The city is known for its iconic landmarks, famous museums, and delicious food scene. However, when the sun goes down, the real fun begins with the city's lively nightlife. One of the best ways to experience the nightlife in the city is by participating in a pub crawl. In this post, we'll take a look at some of the best pub crawls in New York City, from historic neighborhoods to trendy hotspots. Whether you're a local or a visitor, get ready to experience some of the best bars and pubs the city has to offer on your next night out. So, let's dive in and explore the best pub crawls in the city that never sleeps!
The 14 Best Pub Crawling Tours in New York City
The 14 Best Pub Crawling Tours in New York City
1. NYC: Brooklyn Nightlife Pub Crawl
Get ready to experience the ultimate Brooklyn nightlife with this pub crawl that takes you through the hottest spots in the Williamsburg area. You'll have a local host to guide you along the way, ensuring you don't miss out on any of the best venues in the area. This tour is perfect for those who want to party like a true Brooklynite, meet interesting people from all over the city and beyond, and discover new and unique bars and clubs. Plus, with exclusive drink specials and discounts, free entry, and the ability to skip the line, you'll save money while having an unforgettable night out. Keep in mind that this tour is not suitable for anyone under 21 years of age.
2. Greenwich Village Literary Pub Crawl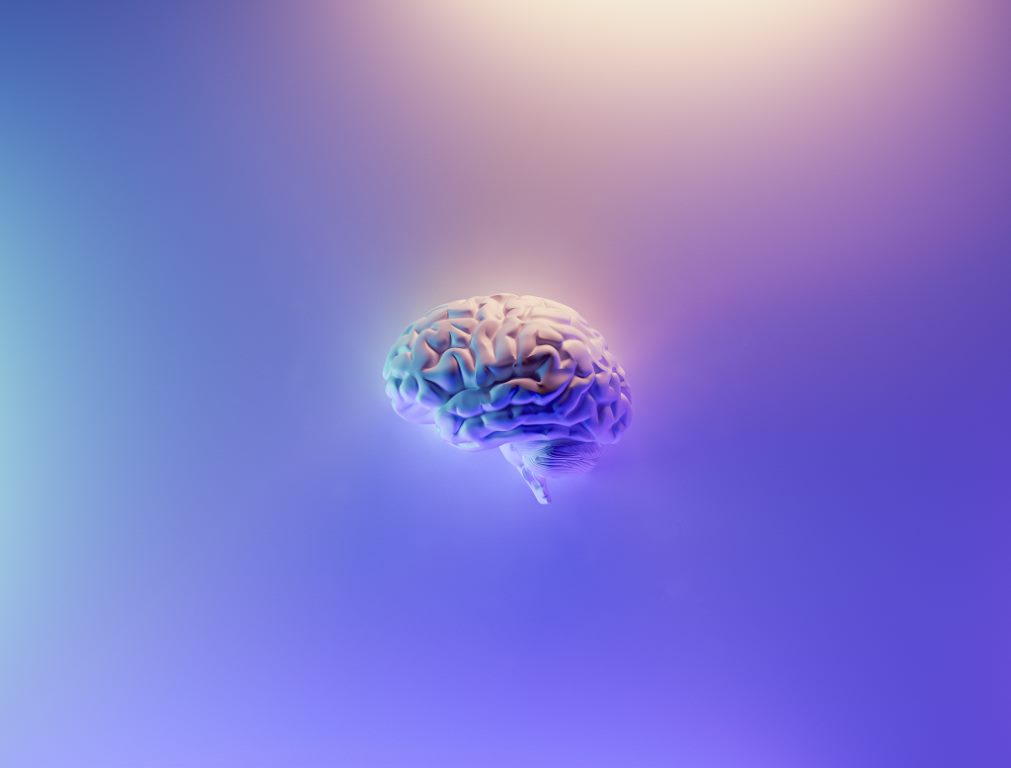 Explore the Greenwich Village Literary Pub Crawl, an iconic tour that takes you on a journey through the streets of this historic neighborhood. Discover the favorite local bars, cafes, and pubs that some of the most famous literary icons frequented. Immerse yourself in the history of the area as you visit each stop, relax, and purchase a drink. Listen to the expert commentary from your friendly guide and learn about the influence many writers, poets, and playwrights had on the neighborhood. This is your chance to discover why Greenwich Village is known as a literary landmark. This experience includes local taxes and a selection of food and drinks. Alcoholic drinks are available for purchase. The meeting point is located at 165 West 4th Street, and the tour departs at 02:00 PM. The tour concludes at Thomas Paine. Join us for an unforgettable journey into the past and discover the literary roots of Greenwich Village.
3. NYC: Speakeasy Drinks and Prohibition History Tour
Take a trip through the spirit trails of New York's underground watering holes with a walking history tour of NYC. Join an expert guide as you visit three historical bars and pubs, including one original speakeasy. Immerse yourself in the history of the Gilded Age and Prohibition-era in America as you hear tales of notorious gangsters and infamous bootleggers. Retrace the immigrant progress toward the American Dream during Prohibition and explore the catalysts behind it. Learn about the women of the Gilded Age and the movement that gave rise to an oil king. To round off the journey, visit one of New York's most iconic bars and hear about the sudden demise of Prohibition.
4. New York City: Speakeasy And Bar Night Tour
Drink and socialize while hopping between three of New York City's oldest Midtown bars and speakeasies on this guided tour. Discover hidden gems and iconic sites while learning about the city's rich immigrant history and the Prohibition Era. Local guides will expertly host the tour and provide preferred customer treatment at each stop with expedited entry and accomodation. Join the group for an authentic local night out experience and make new friends from all over the world.
5. Brooklyn Literary Pub Crawl
Explore the literary side of Brooklyn on a 3-hour walking tour with an informative guide. Visit several bars in Brooklyn Heights, Cobble Hill, and Boerum Hill that were favorite watering holes for famous writers. Listen to passages from their works and learn about the history of the bars, neighborhoods, and New York City as a whole. Gain insight into the urban planning of Robert Moses and check out architectural and historical points of interest on this fun and fascinating tour. Sip drinks during the tour (own expense) and soak up the atmosphere of these cultural hotspots. The tour includes a professional guide to show you around, and alcoholic drinks are available to purchase.
6. New York Ghosts Boos and Booze Haunted Pub Crawl
Explore the spooky side of New York City on the "New York Ghosts Boos and Booze Haunted Pub Crawl." Meet your professional guide outside The Slaughtered Lamb Pub and get ready for a night of authentic local ghost stories and thoroughly researched history. Along the way, enjoy alcoholic beverages at some of the city's haunted pubs. This wheelchair and stroller accessible tour is suitable for those with a moderate physical fitness level. Don't miss out on this spine-tingling experience!
7. NYC Rooftop Bar & Drinks Night Tour
Discover the best of Midtown Manhattan's nightlife on a 3-hour guided tour of four unique venues, including historic bars, pubs, speakeasies, and a majestic rooftop lounge. With skip-the-line privileges and complimentary admission at each location, you'll have a fun and safe way to party in New York while meeting new people from around the world. As you walk between venues with your knowledgeable concierge and nightlife insider, you'll gain a unique feel for the Hell's Kitchen neighborhood and avoid tourist traps. This experience is perfect for anyone seeking an insider's look at authentic New York nightlife.
8. New York City Rockstar Bar and Nightclub Crawl
Join a fun and exciting evening tour to explore the best bars and nightclubs in New York City! With a knowledgeable local guide, you'll visit three top venues carefully selected for their unique atmosphere and music. Skip the long lines and enjoy expedited entrance to each place, where you'll be treated to included drinks such as wine, beer or other beverages. Arrive in style at the final club of the night with a luxurious limo ride, making your experience even more glamorous. After the tour, stay as long as you like to dance and have fun. The package includes a party host, open bar with well drinks, wine and beer at the first venue, and gratuities. Hotel pickup and drop-off are also included for your convenience. Don't miss the chance to have a safe and hassle-free night out in NYC with this amazing Rockstar Bar and Nightclub Crawl!
9. Broadway Prohibition Pub Crawl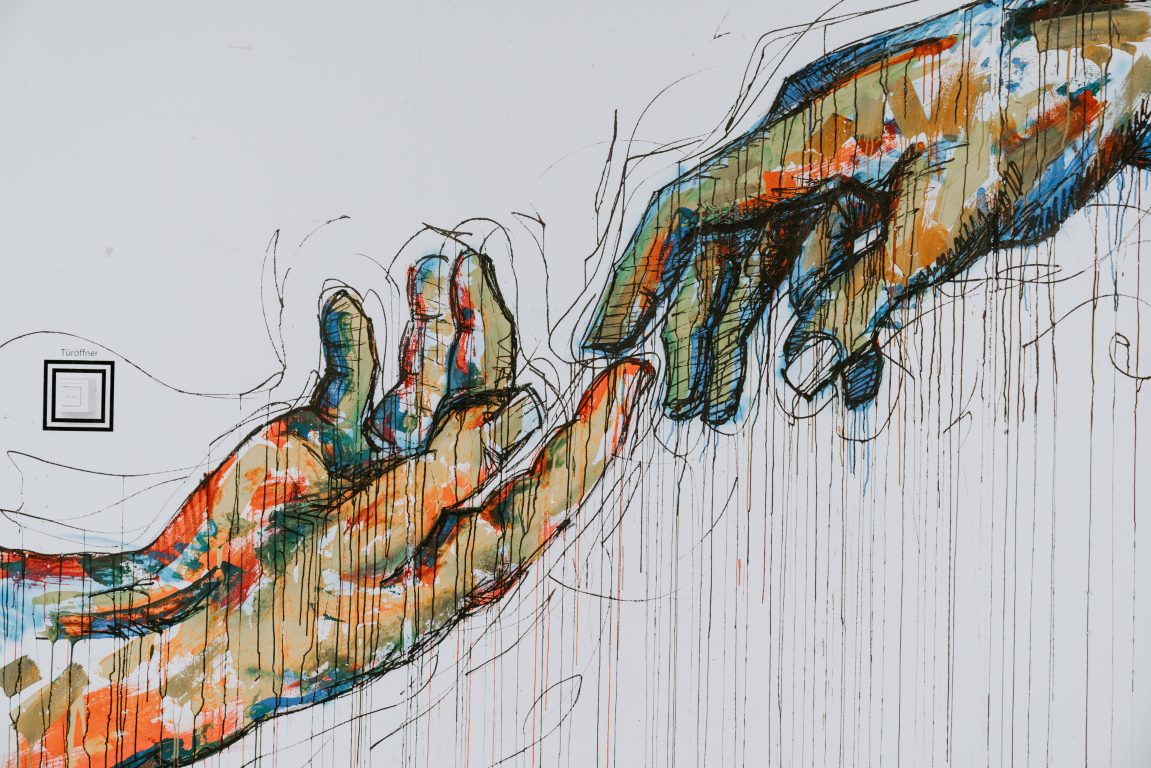 Join this Prohibition-themed pub crawl in Midtown Manhattan and discover the speakeasies that defined New York City's theater district during the 1920s. Visit three historic bars and learn about famous speakeasies' locations as well as the gangsters, entertainers, and politicians who frequented them. Included in the tour is a drink of the famous Bloody Mary, which was invented at one of the bars you will visit. The tour starts at 21 Club in Midtown and ends at Flûte Champagne Bar on West 54th Street. Alcoholic beverages are available for purchase, and gratuities are not included in the tour price.
10. The West Village Prohibition Pub Crawl
Discover the hidden bars and pubs that served as speakeasies during the Prohibition era on this walking tour of Greenwich Village in New York City. Follow in the footsteps of actors, writers, poets, and playwrights who frequented these establishments, and learn about the club owners and entertainers who profited from them. See what New York City was like in the Roaring Twenties and visit the site where the Village Voice newspaper was founded. Sip cocktails at the famous White Horse Tavern and enjoy drinks at other Prohibition-era highlights of the West Village. The tour starts and ends at a convenient central meeting point at Abingdon Square. Note that food and drinks are not included in this tour, and alcoholic beverages are available to purchase separately. The tour concludes at the Five Guys location at 343 7th Ave.
11. Little Italy Prohibition Pub Crawl
Explore Manhattan's Little Italy and Nolita on a 3-hour Gangster and prohibition themed walking tour. This tour takes you to historic venues and pubs that were once speakeasies during the 1920s prohibition era. As you taste a variety of craft cocktails, listen to the fascinating stories of notorious gangsters who made their fortunes trading bootleg liquor. Follow the footsteps of America's gangsters, exploring Little Italy and Nolita, and learning about the area's checkered past. Conveniently starting and ending at Lt. Petrosino Square, Lafayette St. & Cleveland Pl in New York, this is a perfect tour for history buffs and cocktail enthusiasts. Please note that beverages are included, but food is not. Alcoholic drinks are also available for purchase.
12. Lower East Side Prohibition Pub Crawl
Experience the wild and exciting nightlife of Manhattan's Lower East Side during the 20's on this three-hour prohibition pub crawl. Make your way through the original speakeasies of the era and contemporary hidden establishments that require a password for entry. Hear the enthralling tales of notorious gangsters and madams who ruled the city decades ago and learn about the fascinating culture of Lower East Side parties during prohibition. During your tour, visit various venues and savor a complimentary glass of Champagne. Bottled water is included, but other drinks and food must be purchased separately. Meeting point is at 135 Pitt St. Don't miss out on this thrilling adventure!
13. New York City Rooftop Bar Crawl with VIP Skip-the-Line Entrance
Explore the vibrant nightlife of New York City with a rooftop bar crawl that takes you to the city's hottest and most exclusive bars. With VIP skip-the-line entrance and transportation between stops, you'll be able to party all night without any hassles. Visit two rooftop clubs and one bar and enjoy one complimentary drink at each venue while taking in the stunning views of the city. Start the night with a glass of Champagne at the meeting point and then hop into an air-conditioned minivan for a safe and convenient ride to each destination. At the end of the night, the van will drop you off back at your hotel. Avoid the trouble of taxis or the subway and get ready for an unforgettable evening out in the city that never sleeps.
14. Hell's Kitchen Prohibition Pub Crawl
Explore the historic Hell's Kitchen neighborhood in Manhattan with a private guide during a prohibition pub crawl. This tour focuses on the speakeasies that thrived during the Prohibition period, and you'll visit three different former speakeasies. Your guide will lead you through the neighborhood, pointing out landmarks such as Death Avenue Doctor's Row and Paddy's Market. You'll hear stories about the history of each bar and the role they played in the neighborhood's past. As you make your way through the neighborhood, you'll have the opportunity to raise a glass at each spot and enjoy the atmosphere. Book this private tour to learn about the fascinating history of Hell's Kitchen and enjoy a unique NYC experience.
Frequently Asked Questions About New York City
New York City is one of the most popular tourist destinations in the world. It's a bustling metropolis with endless things to see and do. With so many people visiting the city every year, it's not surprising that tourists have a lot of questions about NYC. We've gathered some of the most frequently asked questions and answered them here to help you plan your trip.
1. What is the best time of year to visit New York City?
The best time to visit New York City is during the spring or fall. These seasons offer mild temperatures and fewer crowds than the summer months. Spring in New York City is beautiful, with blooming flowers and trees in Central Park. Fall is also a great time to visit, with colorful foliage and fun fall activities in the city.
2. What are some must-see attractions in New York City?
There are many must-see attractions in New York City. Some of the most popular include:
The Statue of Liberty

The Empire State Building

Central Park

The Metropolitan Museum of Art

The 9/11 Memorial and Museum

Times Square

The Brooklyn Bridge

The High Line
3. How do I get around New York City?
New York City has a variety of transportation options. The subway is the most popular way to get around the city, with trains running 24 hours a day. You can also take buses or taxis. Many tourists also enjoy walking or biking around the city. If you plan to use the subway or other forms of public transportation, consider purchasing a MetroCard for convenience.
4. What are some good neighborhoods to explore in New York City?
New York City has many different neighborhoods, each with its own unique vibe. Some popular neighborhoods for tourists to explore include:
Chelsea

Greenwich Village

SoHo

Williamsburg (Brooklyn)

Upper East Side

Upper West Side

Tribeca

Lower East Side
5. What are some good places to eat in New York City?
New York City is known for its amazing food scene. There are countless restaurants to choose from, but here are some popular options:
Di Fara Pizza

Jean-Georges

Le Bernardin

Shake Shack

Ess-a-Bagel

Per Se

Katz's Delicatessen

Levain Bakery
6. How much should I tip in New York City?
Tipping in New York City is customary, and the amount you should tip depends on the service provided. In restaurants, it's typical to leave a 15-20% tip on the total bill. For taxi rides, a 15-20% tip is also common. If you're staying at a hotel, it's common to leave a few dollars per night for the housekeeping staff.
7. What are some good day trips from New York City?
If you have time to venture outside of New York City, there are many great day trips to take. Some popular options include:
The Hamptons

Fire Island

Bear Mountain State Park

The Hudson Valley

Atlantic City

Philadelphia

Washington D.C.
8. What are some good ways to save money in New York City?
New York City can be an expensive place to visit, but there are ways to save money. Here are some tips:
Take advantage of free activities, such as visiting museums on their free days

Eat at cheaper restaurants or visit food trucks

Use public transportation instead of taking taxis

Stay in a hostel or Airbnb instead of a hotel

Buy tickets for Broadway shows at the TKTS booth in Times Square for discounts
9. What is the nightlife like in New York City?
New York City is known for its vibrant nightlife. There are countless bars, clubs, and music venues to choose from. Some popular areas for nightlife in NYC include:
Meatpacking District

Lower East Side

Greenwich Village

Williamsburg (Brooklyn)

Hells Kitchen

Midtown
10. How safe is New York City?
New York City is generally a safe place to visit, but it's important to practice common sense safety precautions. Stay aware of your surroundings, especially at night. Keep your purse or wallet close to your body in crowded areas. Avoid walking alone in areas that are not well-lit. Overall, New York City is a safe place to visit as long as you take some basic safety precautions.
How to Spend Your Time as a Tourist in New York City
New York City is a bucket-list destination with endless possibilities. With so many things to see and do, it can be overwhelming to plan out your itinerary. In this post, we will provide a detailed guide on how to spend your time as a tourist in New York City. From famous landmarks to hidden gems, we've got you covered!
Step 1: Visit Iconic Landmarks
No visit to New York City would be complete without visiting some of its iconic landmarks. Here are some must-see spots:
1. Statue of Liberty
The Statue of Liberty is one of the most recognizable landmarks in the world, and a symbol of freedom and democracy. You can take a ferry to Liberty Island to see the statue up close, and even climb to the crown for a breathtaking view of New York Harbor. Be sure to book your tickets in advance.
2. Empire State Building
The Empire State Building is a New York City icon and a must-visit for any first-time visitor. Take the elevator to the top to enjoy panoramic views of Manhattan from the observation deck.
3. Central Park
Central Park is a green oasis in the heart of Manhattan, and a popular destination for tourists and locals alike. You can take a bike ride around the park, have a picnic on the Great Lawn, or visit one of the many attractions within the park, such as the Central Park Zoo or the Conservatory Garden.
Step 2: Explore the Neighborhoods
New York City is made up of five boroughs and dozens of neighborhoods, each with its own unique character and charm. Here are some neighborhoods worth exploring:
1. SoHo
SoHo (short for South of Houston) is a trendy neighborhood known for its historic cast-iron architecture and high-end shopping. Take a stroll down Broadway and explore the many boutiques and galleries.
2. Greenwich Village
Greenwich Village is a bohemian neighborhood known for its tree-lined streets, quaint brownstones, and vibrant nightlife. Take a walk down Bleecker Street and visit the many cafes, restaurants, and jazz clubs.
3. Williamsburg
Williamsburg is a hipster neighborhood in Brooklyn known for its artistic vibe and eclectic mix of shops and restaurants. Take the L train from Manhattan and explore the many street art murals and vintage shops.
Step 3: Learn About Culture and History
New York City is home to some of the world's most renowned museums and cultural institutions. Here are some places to visit to soak up some culture and history:
1. The Metropolitan Museum of Art
The Metropolitan Museum of Art is one of the largest art museums in the world, with a collection spanning over 5,000 years of art from around the globe. Be sure to check out the Egyptian temples and the impressionist paintings.
2. The American Museum of Natural History
The American Museum of Natural History is a must-visit for any science or history buff. Explore the many exhibits, including the dinosaur skeletons and the Hall of Human Origins.
3. The 9/11 Memorial and Museum
The 9/11 Memorial and Museum is a poignant tribute to the victims of the September 11th terrorist attacks. Explore the exhibits, including artifacts and personal stories from that fateful day.
Step 4: Indulge in the Food Scene
New York City is a foodie's paradise, with an endless array of cuisines and dishes to try. Here are some places to indulge in the food scene:
1. Shake Shack
Shake Shack is a New York City institution, serving up delicious burgers and shakes since 2004. Try the ShackBurger and the frozen custard.
2. Katz's Delicatessen
Katz's Delicatessen is a Jewish deli in the Lower East Side known for its pastrami sandwiches and pickles. Don't forget to grab a Dr. Brown's soda.
3. Pizza at Di Fara Pizza
Di Fara Pizza is a Brooklyn institution known for its classic New York-style pizza. Founder Dom DeMarco still makes every pizza by hand.
Step 5: Experience the Nightlife
New York City has a vibrant nightlife scene, with something for everyone. Here are some places to check out:
1. The Rainbow Room
The Rainbow Room is a legendary nightclub located at the top of Rockefeller Center. Enjoy live music and dancing with sweeping views of Manhattan from the 65th floor.
2. The Comedy Cellar
The Comedy Cellar is a must-visit for any comedy fan. Many famous comedians got their start here, and you never know who might drop in for a surprise set.
3. The Brooklyn Bowl
The Brooklyn Bowl is a music venue and bowling alley rolled into one, with shows almost every night and a full menu of food and drinks.
Book Your Tour Now
There you have it, a comprehensive guide on how to spend your time as a tourist in New York City. Whether you're interested in history, culture, food or nightlife, there's something for everyone. What are you waiting for? Start planning your trip today!