Los Angeles is known for its vibrant nightlife, and what better way to explore the city's top bars and pubs than through a pub crawl? Whether you're a tourist or a local, there's always a new adventure to be had when it comes to bar-hopping in LA. From rooftop bars with breathtaking views to hidden speakeasies with crafted cocktails, this city has it all. In this post, we'll take a look at some of the best pub crawls LA has to offer, so grab your friends and let's get started!
The 2 Best Pub Crawling Tours in Los Angeles
The 2 Best Pub Crawling Tours in Los Angeles
1. LA Ghosts Boos and Booze Haunted Pub Crawl By US Ghost Adventures
Experience an exciting haunted pub crawl in Los Angeles and visit some of the city's most haunted bars. This thrilling pub crawl takes you to the Hollywood Roosevelt Hotel where you'll meet your guide, and then you'll head out to explore the city's haunted locations including TCL Chinese Theaters. You'll also visit other top bars and pubs and enjoy a few drinks along the way. The tour ends at the iconic Elbow Room. This tour includes all fees and taxes and alcoholic beverages. Please note that the tour is wheelchair and stroller accessible, and travelers should have a moderate physical fitness level. You can cancel this experience up to 24 hours in advance for a full refund. Don't miss out on this spooky and exciting adventure in Los Angeles.
2. Los Angeles: Hollywood Club Crawl (No cover charges)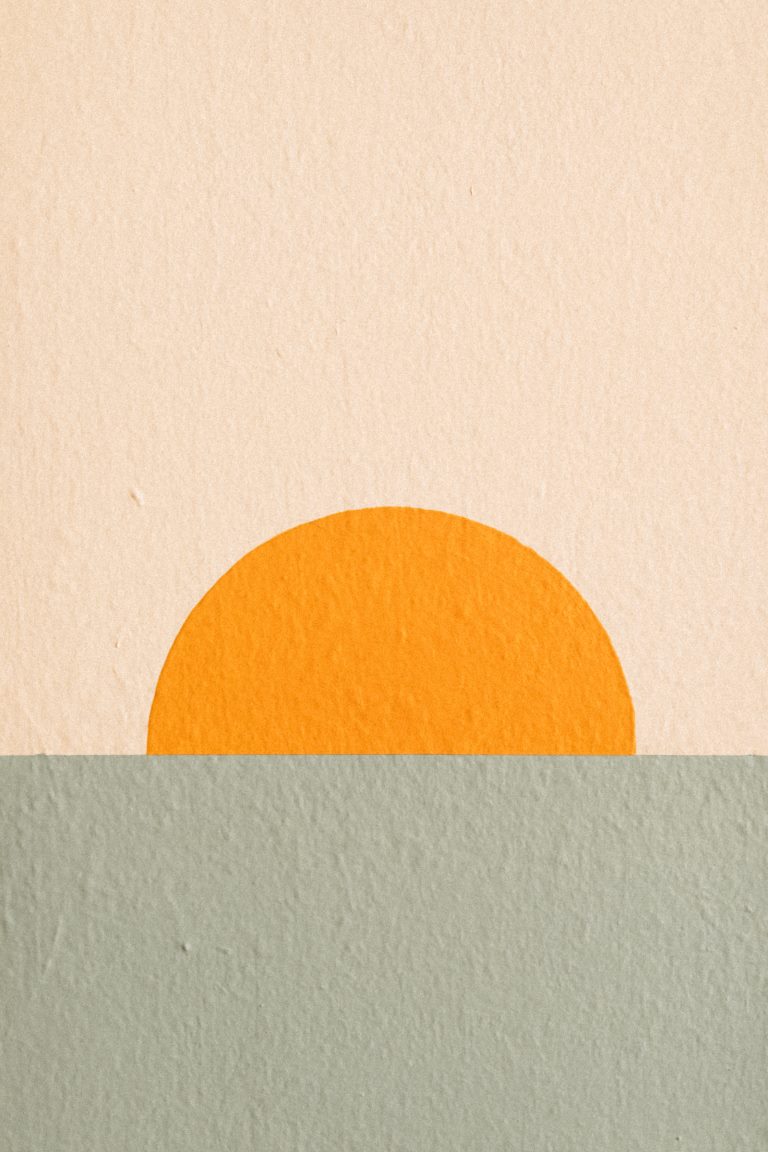 Experience the best of Hollywood's nightlife with a guided club crawl that includes free entry to select bars, lounges, and nightclubs. You'll have private party hosts and drink specials at some of the venues. The crawl includes up to four venues, and you'll have the chance to make friends with your fellow partygoers. While at select venues, party games will be played, and photos of your night will be taken. Entrance fees to all venues are covered, and gratuities for your tour host, suggested at $10-$20 per person, are also included. The tour is not suitable for those under 21 years old, and pickup and drop-off as well as parking are accounted for. Join us for a memorable night exploring the best of Hollywood's nightlife scene.
Frequently Asked Questions by Tourists about the City of Los Angeles
Los Angeles is a popular tourist attraction that receives millions of visitors every year. The 'City of Angels', Los Angeles is a vast city blessed with year-round sunshine, an array of beaches and large and lively entertainment districts. It's a city full of surprises, with a melting pot of cultures, iconic landmarks, outdoor destinations, and modern-day attractions.
But as new tourists arrive in the city, they often have questions and concerns about the city. To help such travelers, we have compiled a list of frequently asked questions about the city of Los Angeles.
1. What is the best time to visit Los Angeles?
The best time to visit Los Angeles is from March to May, and then from September to November. During these months, the weather is milder, and the city isn't as crowded as it is during the summer months. The temperature is usually between 20-25℃, and the foliage around the city is in full bloom.
2. How to get around Los Angeles?
As for transportation in Los Angeles, it's recommended to rent a car. Having a car gives you the freedom to move quickly around the city and access many destinations in a single day. Public transportation is also available in the form of buses and metro rail routes, but they can be time-consuming due to the city's size and layout.
3. What to wear in Los Angeles?
Los Angeles is known for its sunny weather and relaxed vibe, so lightweight clothing and comfortable shoes are the most appropriate. Bring layers, as the temperature can vary greatly throughout the day. It's also advisable to bring beachwear and swimwear for a chance to enjoy the coast.
4. Where to stay in Los Angeles?
Los Angeles is a vast city with many accommodation options that cater to different budgets and preferences. If one wishes to be close to the action, they can opt for hotels located in the heart of the city such as Downtown Los Angeles or Westwood. If one wishes to be near the beach, there are numerous hotels in Santa Monica and Venice Beach that offer a more relaxed atmosphere. Other sought after areas to stay include Beverly Hills, Hollywood Hills, and West Hollywood.
5. How to avoid LA's infamous traffic?
Los Angeles is one of the most congested cities in the world, and traffic is part of everyday life. But there are several measures one can take to minimize traffic, such as planning their journeys according to traffic reports, carpooling or taking advantage of ridesharing apps such as Uber or Lyft.
6. What are the must-visit attractions in Los Angeles?
Los Angeles is full of iconic landmarks, world-famous amusement parks, cultural institutions, and natural landmarks. Some of the most popular attractions you shouldn't miss include:
Hollywood Walk of Fame

Universal Studios Hollywood

Disneyland Park

Griffith Observatory

The Getty Center

Santa Monica Pier

Los Angeles County Museum of Art
7. Where to find the best food in Los Angeles?
Los Angeles is a city with a rich culinary scene that offers a mix of cultures through its food. From street food to fine dining, the city has something to offer for everyone. Some of the best places to try the city's cuisines include:
Grand Central Market

Los Angeles Farmers Market

Koreatown

Little Ethiopia

Chinatown

Mexican cuisine in East LA
8. Is Los Angeles safe for tourists?
Los Angeles is a safe city for tourists, but like any other major city, it's essential to take precautions to ensure personal safety. Follow basic safety measures, such as being aware of your surroundings, traveling with a companion, and avoiding unfamiliar areas at night.
With its diverse culture, iconic landmarks, and abundance of attractions, Los Angeles remains a top tourist destination around the globe. Knowing these essential answers to the most frequently asked questions can help tourists plan their visit to this city of dreams more easily.
How to Spend Your Time as a Tourist in Los Angeles
Los Angeles is a city that has a lot to offer to tourists from all over the world. From beaches to museums, to amusement parks to shopping centers, this city has it all. However, with so many choices, it can be hard to decide what to do first. In this guide, we'll help you plan your trip and suggest some activities that will help you make the most out of your stay in LA.
1. Visit the Famous Landmarks
If you're visiting LA for the first time, make sure to take a tour of the city's most iconic landmarks. These include the Hollywood Sign, Walk of Fame, and the Griffith Observatory. To get the best view of the city and the Hollywood sign, you can take a hike at Griffith Park. For a more hands-on experience, take a tour of the Universal Studios and see the sets of some of your favorite movies.
2. Explore the Beaches
Los Angeles is known for its beautiful beaches, and you should definitely take the time to explore them. Some popular beaches include Santa Monica Beach, Venice Beach, and Manhattan Beach. Each of these beaches has its own boardwalk, where you can enjoy street performers, artists, and musicians. You can also rent a bike and ride along the bike path or relax on the sand and soak up the sun.
3. Visit the Museums
LA has a lot of museums that cater to different interests. Some of the most popular museums include the Getty Center, the Los Angeles County Museum of Art (LACMA), and The Broad. The Getty Center has a vast collection of art and sculptures from different eras, while LACMA has a collection of over 150,000 works of art. The Broad is a contemporary art museum with a collection of over 2,000 works of art.
4. Go To Amusement Parks
Another great way to spend your time in LA is by visiting the amusement parks. Disneyland and Disney California Adventure are two great theme parks that you should visit while in LA. You can also ride the roller coasters at Six Flags Magic Mountain or visit the Wizarding World of Harry Potter at Universal Studios Hollywood.
5. Go Shopping
Los Angeles is a haven for shopaholics, with a plethora of shopping centers, malls, and boutiques. The Third Street Promenade in Santa Monica is a popular shopping destination, while the Beverly Center is a large shopping center that has some of the top designer brands. You can also visit The Grove outdoor shopping center, which is known for its farmer's market and upscale shopping.
6. Experience the Nightlife
Los Angeles is known for its nightlife, and there are many bars, clubs, and lounges that you can visit. You can visit the Sunset Strip, which has many bars and clubs that catered to different tastes or enjoy a drink at a rooftop bar, like the Perch. For a more laid-back experience, visit the Largo at the Coronet, which is a cabaret-style venue that has a relaxed atmosphere.
Book Your Tour Now
Los Angeles is a vibrant city that has a lot to offer tourists. From iconic landmarks to beautiful beaches, world-class museums to amusement parks, and upscale shopping centers to a lively nightlife, there's something for everyone. By following this guide, you can plan your trip and make the most out of your stay in LA. Make sure to use our recommendations for the best experience!