Charleston is famous for its southern charm, rich history, and vibrant nightlife. The city boasts a great number of bars, pubs, and taverns that cater to both locals and tourists. The best way to experience the nightlife scene here is by joining a pub crawl. Not only do pub crawls take you to the best bars in town, but they also provide an excellent opportunity to mingle with fellow revelers and make new friends. In this blog post, we will be exploring some of the best pub crawls in Charleston that will take you on a wild ride through the city's best drinking establishments.
The 9 Best Pub Crawls in Charleston
The 9 Best Pub Crawls in Charleston
1. Charleston: Boo-Hag and Brews Haunted Bar Hop
Take part in the Charleston: Boo-Hag and Brews Haunted Bar Hop, a combination of a bar and ghost tour. Enjoy a walking brew tour with drink recommendations at two different partner bars and restaurants along the route. The tour will lead you through historic downtown Charleston where you'll hear ghost stories near local graveyards and homes, some of which are over 200 years old. A complimentary appetizer will be served at the starting location.

Please note that this tour is not suitable for pregnant women, people under 21 years, and people with mobility impairments. The tour will wind down at a hauntingly beautiful local park where one of the first female serial killers was hung. Make sure to order delicious cocktails or local beers at each stop and immerse yourself in the haunting atmosphere of Charleston.
2. Charleston: Walking History and Bar Tour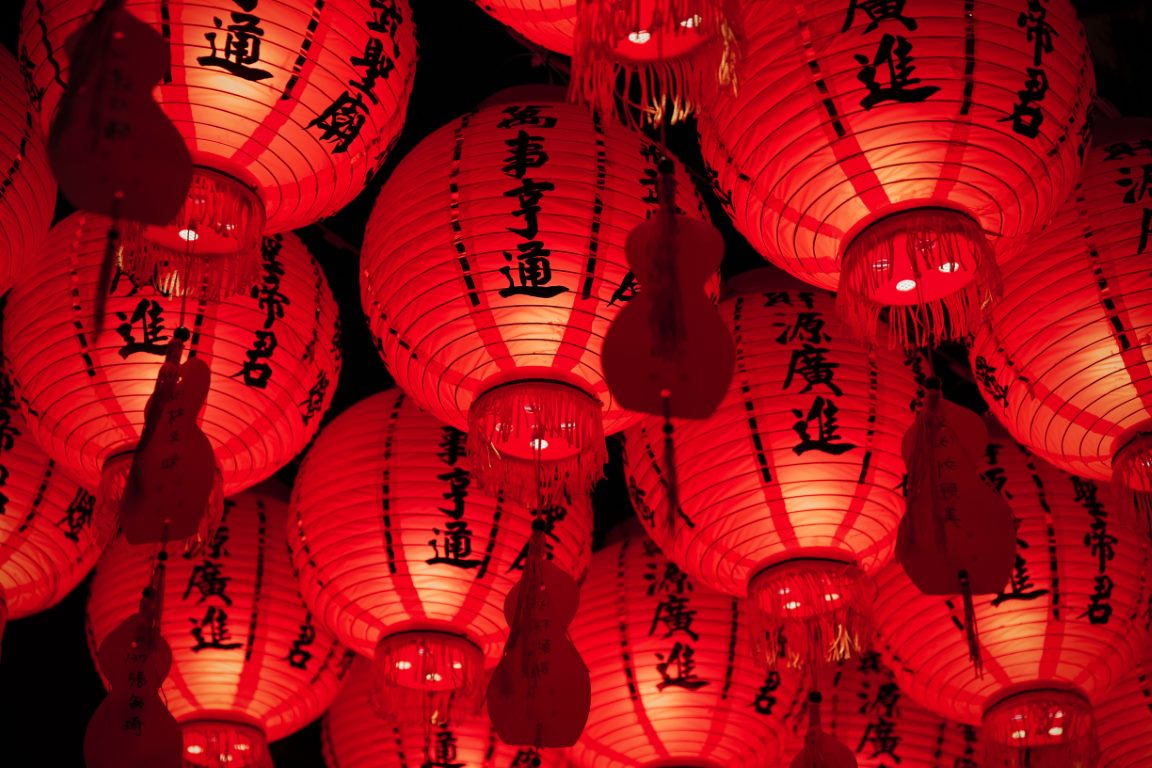 Sip your way through 300 years of local history on this guided walking tour of Charleston's French Quarter. You'll explore the city's main sites including a dungeon, original city theater, and 300-year-old homes. Immerse yourself in local history with a licensed guide and historic commissioner who will treat you to some of the city's secret stories only locals know about.

The tour will begin at the first bar where you will sample an appetizer and get the chance to purchase some of the area's finest local beers. Your guide will provide commentary on the historical roots of Charleston as you savor your drink. Then, stroll through the charming alleyways and cobblestone streets of the French Quarter to several cultural sights.

The tour will stop at a second bar where you'll hear stories of the Prohibition era and its effects on the city's residents. Try drinks from local breweries and distilleries before finishing your tour at a local park near the waterfront for one last look at Charleston's stunning architecture.

Don't miss this chance to experience a walking history and bar tour of Charleston, South Carolina.
3. Bay Street Bastards Pub Crawl Shared Tour in Charleston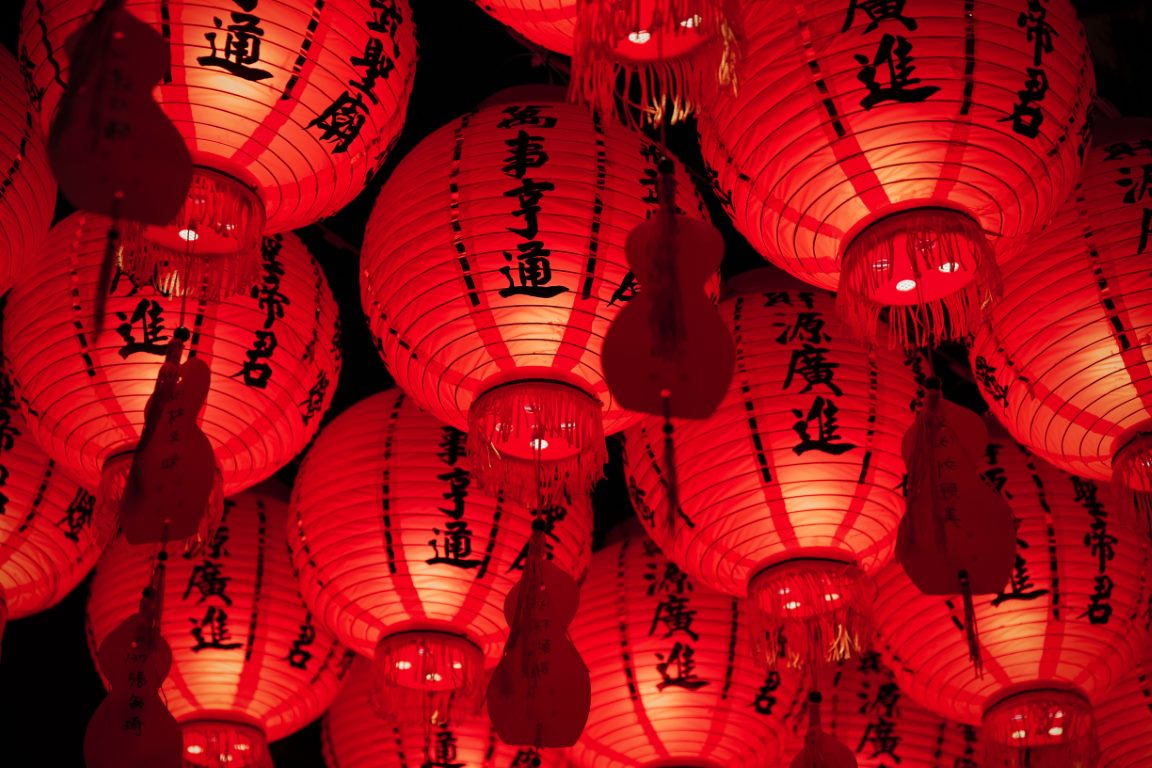 Join the Bay Street Bastards Pub Crawl Shared Tour in Charleston for a fun night out exploring the city's best pubs. This tour includes a knowledgeable tour guide, admission to all pubs, and alcoholic beverages at each stop. The meeting point is at the front entrance of the U.S. Custom House at the corner of East Bay and South Market Streets. The tour starts at 7:30 PM and ends at Blind Tiger Pub on Broad Street. Along the tour, you will visit Pavilion Bar, Pawpaw, and two more stops. This tour is wheelchair accessible and can accommodate up to 12 travelers. Cancellations are allowed up to 24 hours in advance for a full refund. Come experience the best pub crawl in Charleston with the Bay Street Bastards!
4. Charleston: Speakeasy Sagas Prohibition Pub Crawl
Explore Charleston's prohibition history on a guided pub crawl that takes you to some of the city's best bars and cocktail lounges. Learn about how this era began in Charleston during the 1920s and hear some funny and outlandish stories about drinking during that time. Enjoy a social night out as you sip on delicious cocktails and take in the lively atmosphere of Charleston's nightlife scene. This walking tour includes a knowledgeable guide, drinks, and tips. Please note that this tour is not suitable for people under 21 years old.
5. Speakeasy Sagas – Charleston Prohibition Pub Crawl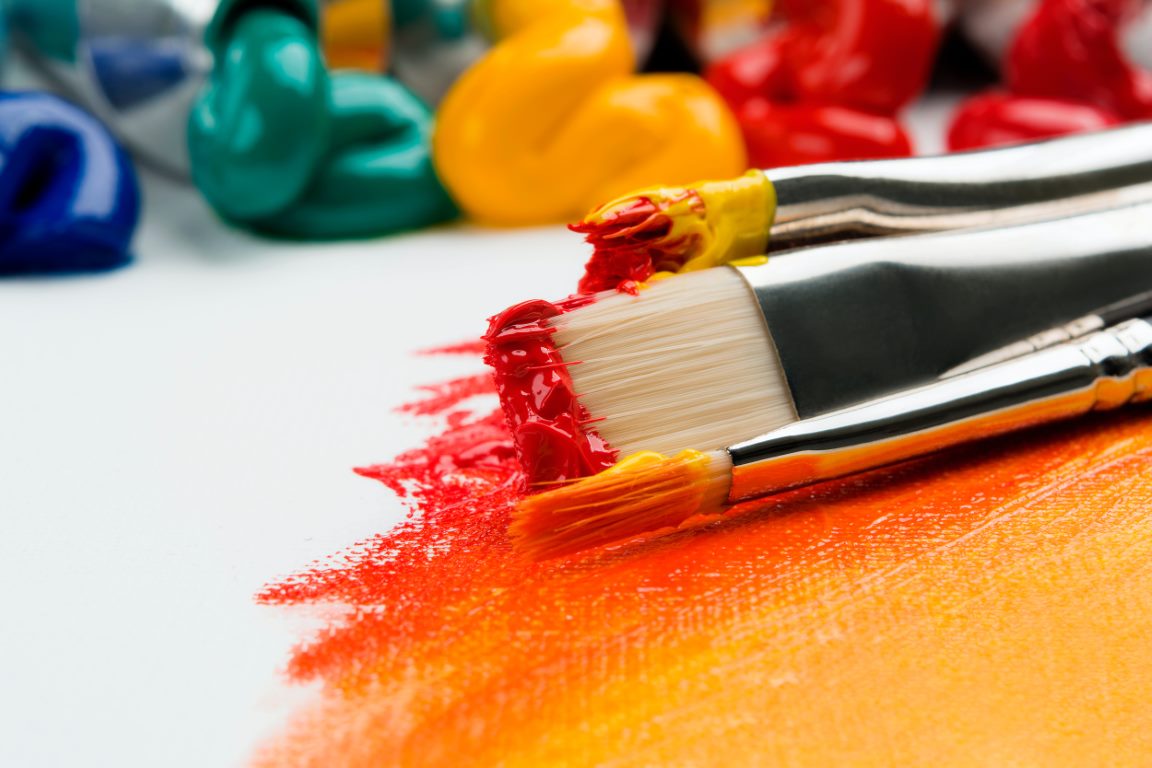 Speakeasy Sagas – Charleston Prohibition Pub Crawl takes you on a journey through the fascinating history of Prohibition-era Charleston. Led by a knowledgeable and entertaining tour guide, you'll stroll the town and visit historic landmarks, including St. Philip's Church. You'll also stop at some of the city's best pubs and restaurants to buy a drink and get a taste of the wild Charleston scene of the 1920s. With a maximum of 15 people, this tour offers a more personalized experience. The meeting point is the United States Custom House and the tour begins at 4:00 PM; the end point is at Bl. Gratuities and alcoholic beverages are included in the tour. Don't miss out on this exciting opportunity to learn about Charleston's unique past while enjoying a drink (or two) along the way.
6. Charleston: True Crime Stories Guided Pub Crawl & Cocktails
Join a local guide for a Charleston pub crawl like no other. This true crime experience will take you through the city's history of evildoers and their heinous crimes.
Along the way, you'll enjoy some of Charleston's finest cocktails from carefully selected bars.
Please note, some of the stories shared on this tour may be disturbing, so we have made sure that your glass is never empty.
This tour is for those over 21 and includes a knowledgeable guide, drinks, and gratuities. Don't miss out on this spine-chilling pub crawl experience.
7. Charleston: Haunted Pub Crawl of the Market
Explore Charleston's haunted past while enjoying a local craft beer or a relaxing glass of wine on this haunted pub crawl of the Market. Led by a licensed tour guide, this tour covers the vast history of Charleston's sordid and seedy affairs while also sharing tales of the ghosts that wander the city's streets and haunt some of its local establishments. Learn about low-country superstitions like Plateyes and Boo Hags, hear about the respectable origins of the Charleston Pub Public House and Tabarnae, and discover the terrifying story of Rumpty Rattles. Hotel pickup, food, and gratuities are included, but please note that this tour is not suitable for people under 21 years of age. Come explore this designated National Heritage site and dive into Charleston's haunted history on this spooky and fascinating pub crawl.
8. Charleston Haunted Pub Crawl
Join this Charleston Haunted Pub Crawl and explore the dark and eerie side of the city, with a knowledgeable local guide leading the way. Get ready to hear spooky ghost stories and legends, while visiting some of the city's most historic pubs, including The Powder Magazine and the speakeasy Blind Tiger Pub. The tour starts at the beautiful Waterfront Park, where you will meet your guide, and ends at Tommy Condon's Irish Pub. Couples who enjoy haunted history will find this pub crawl to be the perfect date night idea. Sip on drinks at the Carolina Harbour before the tour starts and get ready for a lovely stroll filled with intriguing history and spine-tingling stories. Gratuities are included in the tour, so just show up and be ready to embrace the eerie atmosphere.
9. Charleston: Guided Pub Crawl and Haunted History Tour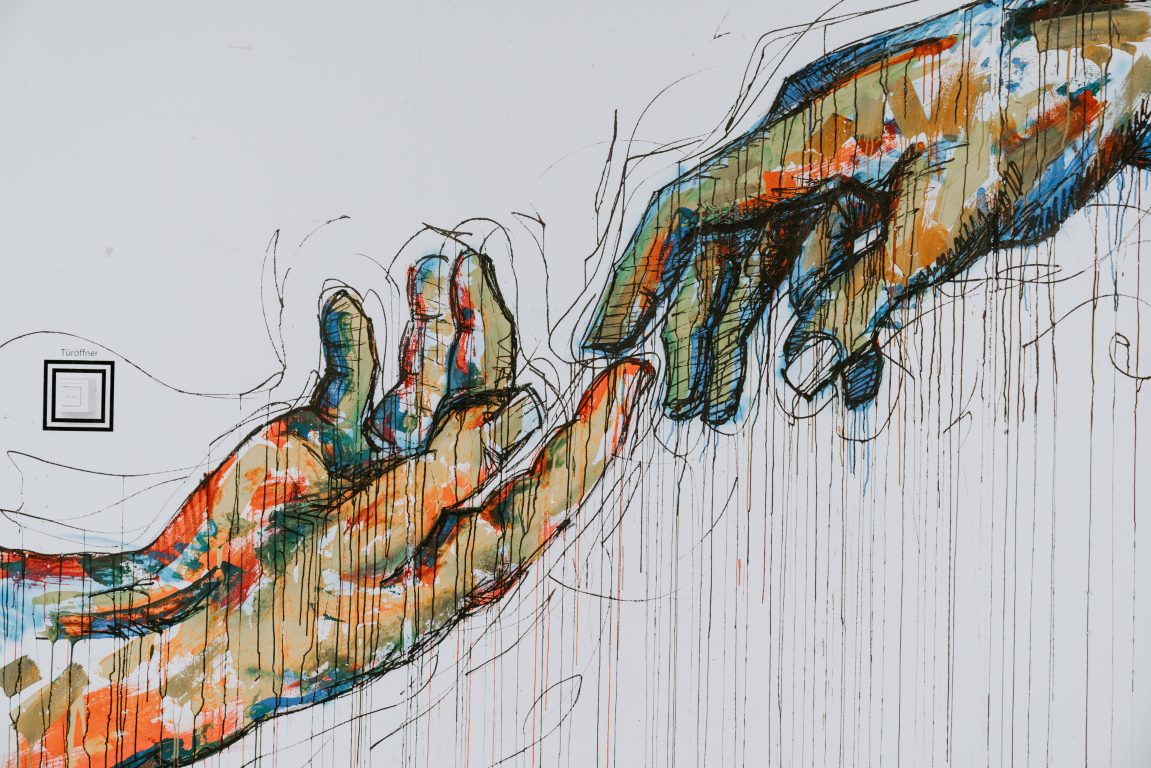 Embark on a guided pub crawl through Charleston and discover the city's haunted history. Follow in the footsteps of pirates, bootleggers, and colonists who shaped Charleston's history. Learn about the city's role during the Civil War and Prohibition as you visit important locations including The Pink House and Powder Magazine. Along the way, trade stories with your guide and fellow pub crawlers over a few drinks in different pubs throughout the city. This tour is not suitable for people under 21 years old. The package includes a knowledgeable guide, a walking tour, drinks, and entry tickets. Tips are also included. Join this unique evening tour and experience the darker side of Charleston's past.
FAQs About Charleston for Tourists
Charleston, South Carolina, is a city known for its charming historic district, excellent cuisine, and beautiful beaches. It is a popular destination for tourists from all over the world. As your trip to Charleston approaches, you may have some questions about what to expect when you arrive. In this blog post, we will answer some of the most frequently asked questions about Charleston to help you plan a smooth and enjoyable vacation.
1. What is the best time of year to visit Charleston?
Charleston has a coastal climate, which means that it is temperate for most of the year. However, the weather can be unpredictable, with occasional thunderstorms and hurricanes. The best time to visit Charleston is from March to May or from September to November when the temperatures are in the 70s and 80s, and the humidity is lower.
2. What should I pack for my trip to Charleston?
When packing for your Charleston trip, it's important to keep the climate and activities in mind. Bring comfortable clothing for warm weather, including lightweight fabrics and breathable shoes. If you plan to visit the beach or take a boat ride, pack a swimsuit, sunscreen, and a hat. For cooler weather, bring a light jacket. Don't forget to pack insect repellent and comfortable walking shoes, as Charleston is a city best explored on foot.
3. Do I need a car to get around Charleston?
While it's certainly possible to get around Charleston without a car, having your transportation will make it easier to explore the surrounding areas. Taxis and ride-sharing services are readily available in the city, and there are also several bike rental shops where you can rent a bike for the day. If you plan to visit several attractions outside of Charleston, it may be more convenient to rent a car.
4. What are the must-see attractions in Charleston?
Charleston has a long and storied history, and there is much to see and do in the city. Some of the top attractions include:
The historic district: A beautiful neighborhood with many historic homes, churches, and gardens to explore.

The Charleston City Market: A bustling market with vendors selling everything from food to crafts.

The Battery: A scenic area with views of the harbor and Fort Sumter.

The South Carolina Aquarium: A great place to learn about the marine life in the area.

The USS Yorktown: An aircraft carrier that has been turned into a museum.
5. What kind of food can I expect to find in Charleston?
Charleston is known for its excellent cuisine, which is a mix of southern comfort food, seafood, and Lowcountry specialties. Some must-try dishes include shrimp and grits, she-crab soup, fried green tomatoes, and biscuits with gravy. There are also many excellent restaurants that serve international cuisine, such as Italian, French, and Japanese.
6. What are the best beaches in Charleston?
Charleston is known for its gorgeous beaches, which are a short drive from the city. Some of the best beaches in the area include Folly Beach, Isle of Palms, and Sullivan's Island. Each beach has its unique charm and activities, so it's worth visiting more than one if you have the time.
7. What are some family-friendly activities in Charleston?
Charleston is a great destination for families, with many activities that kids will enjoy. Some family-friendly attractions include:
The Children's Museum of the Lowcountry: A hands-on museum with exhibits and activities designed for kids.

The Charleston Waterfront Park: A park with a splash pad and plenty of space for kids to run around.

The South Carolina Aquarium: A great place to learn about the marine life in the area.

The Charleston Pirate Tours: A fun and informative walking tour with costumed guides.
8. What is the nightlife like in Charleston?
Charleston has a vibrant nightlife scene, with many bars, clubs, and restaurants that stay open late. Some popular nightlife spots include Upper King Street, the Market area, and East Bay Street.
9. Is it safe to walk around Charleston at night?
Charleston is generally a safe city, and many people feel comfortable walking around at night. However, it's always a good idea to be aware of your surroundings and to take precautions like walking with a friend or staying in well-lit areas.
10. What is the best way to get to Charleston?
Charleston has an international airport, which serves many major airlines. If you're coming from within the United States, you may also be able to take a train or bus to the city. If you're driving, Charleston is located on Interstate 26, which connects to several major highways in the area.In conclusion, Charleston is a beautiful and historic city with much to offer tourists. Hopefully, this blog post has answered some of your most pressing questions and helped you plan an unforgettable trip. Don't forget to pack sunscreen and comfortable shoes, and be sure to try the delicious southern cuisine while you're there!
How to Spend Your Time as a Tourist in Charleston
Charleston is known for its rich history, beautiful architecture, and charming southern hospitality. As a tourist, it can be overwhelming to decide what to do and see in this beautiful city. Fear not, for we have curated a list of activities that you must include in your itinerary to make the most out of your time in Charleston.
1. Take a Historic Walking Tour
Charleston's history is ingrained in every street corner, alley, and building. Taking a historic walking tour is the best way to learn about the city's rich past. You can join one of the many tours available in the city or do a self-guided tour. The latter is possible with the help of "Charleston's Free Walking Tours" app. The app is available for both Android and IOS users, and the best part is, it's completely free!
2. Visit Fort Sumter National Monument
Fort Sumter is a must-visit location for history buffs. It is the site of the first battle of the American Civil War, and you can reach the fort by boat. There are multiple tour companies that offer boat rides to the fort, and we recommend making a reservation ahead of time. The tour guides are knowledgeable and provide an in-depth history of the fort and the civil war.
3. Explore the Magnolia Plantation and Gardens
The Magnolia Plantation and Gardens is a picturesque location that offers an insight into the historic southern plantations. It is located on the Ashley River, and the property has a beautiful collection of gardens, including a romantic-style garden and an antebellum cabin. You can also take a tour of the plantation house and learn about the former owners.
4. Visit the Charleston City Market
Charleston City Market is one of the oldest public markets in the United States, dating back to the 1800s. You can find local souvenirs, homemade crafts, and authentic Charleston cuisine in the market. It's a great place to grab a bite to eat and do some shopping while experiencing Charleston's culture.
5. Try the Local Cuisine
Charleston is known for its delicious southern cuisine, and you must try it while you're here. Some must-try dishes include shrimp and grits, fried green tomatoes, Charleston red rice, and she-crab soup. There are several restaurants in the city that offer these dishes, but our favorites include Husk, FIG, and Hominy Grill.
6. Relax on the Beach
Charleston has several beautiful beaches that offer a relaxing break from the bustling city life. Some popular beaches include Folly Beach, Sullivan's Island, and Isle of Palms. Each beach has its unique charm, and you can choose the one that suits your taste. We recommend spending an afternoon or two on the beach during your visit.
7. Visit the Rainbow Row
Rainbow Row is a vibrant row of 13 colored historic houses located on East Bay Street. It's one of the most photographed locations in Charleston and must visit for anyone who loves architecture and history. The houses have a unique history, and you can learn about it by visiting the Charleston Museum
8. Take a Carriage Ride
Taking a carriage ride is a fun way to explore the city's historic streets. You can choose from several companies that offer guided tours. The guides are knowledgeable and provide an in-depth history of the city while you sit back and enjoy the ride.
9. Visit the South Carolina Aquarium
The South Carolina Aquarium is an excellent location for families with kids. It has a large collection of marine life, including sea turtles, sharks, and otters. There are also interactive exhibits that allow visitors to touch and learn about the marine creatures.
10. Walk Along Battery Park
Battery Park is a beautiful location that offers a spectacular view of Charleston's harbor. You can take a leisurely stroll along the park while admiring the historic homes and oak trees. The park is also a popular spot for picnics and has several benches where you can sit and enjoy the view.In conclusion, Charleston is a beautiful city that offers something for everyone. Whether you're a history buff or a foodie, there's an activity for you. We hope this list helps you plan your itinerary and make the most out of your trip. Don't forget to take lots of photographs and enjoy the southern charm that Charleston has to offer.