Budapest is a vibrant city with a thriving nightlife. With so many pubs and bars to choose from, it can be overwhelming to decide where to go on a night out. That's why we've put together a list of the best pub crawls in Budapest. Whether you're a local or a tourist, these pub crawls will take you to some of the coolest and most unique bars in the city. So get ready to experience Budapest's nightlife like never before with our top picks for pub crawls.
The 14 Best Pub Crawls in Budapest
The 14 Best Pub Crawls in Budapest
1. Epic Ruin Pub Crawl – Private Tours
Explore the best ruin pubs in Budapest with a personalized touch on a private pub crawl. With a welcome drink at each stop, you'll learn about the history and culture of Budapest and its famous ruin pubs from your expert guide. Enjoy VIP access to a night club as you close out your night on a high note. The tour starts at the Sisi statue in Madách Imre tér at 9:00 PM, but if you prefer, you could request pickup. The tour is wheelchair accessible and nearby public transportation is available. Confirmation will be received within 48 hours of booking and is subject to availability. Explore and discover Budapest's vibrant nightlife with a private Epic Ruin Pub Crawl.
2. Budapest: Tipsy Tour Fun Bar Crawl with a Local Guide
The Budapest Tipsy Tour is the perfect tour for those looking to mingle with other travelers and experience the wild nightlife of Budapest. During the tour, you'll have the opportunity to taste local drinks and learn about drinking traditions. The tour includes fun drinking games and four drinks at four different bars.

The tour kicks off with a tipsy toast with fröccs and an introduction to Budapest's scandalous history. After that, we'll explore some of the most vibrant bars and neighborhoods of Budapest, learning about the city's culture and traditions along the way.

You'll get to taste authentic Hungarian cocktails and hear the fascinating stories behind them. Plus, you'll learn about the history of Pálinka, the city's favorite drink.

Overall, the Budapest Tipsy Tour is a unique and fun way to experience Budapest's nightlife culture while making new friends along the way.
3. Bingo Bar Crawl
On this three-hour pub crawl, you'll get to explore some of Budapest's hottest nightlife spots while also engaging in a fun twist of a popular drinking game. Each participant will receive a customized Bingo scoreboard to keep track of the challenges they complete throughout the night. From getting a kiss from a stranger to downing a special tequila shot, each task completed earns points that can be traded in for prizes at the end of the night. This pub crawl is perfect for mingling with other travelers, as the group can hold up to 50 participants. Enjoy skip-the-line entry to nightclubs and two welcome shots throughout the evening. The meeting point for this tour is Hoff House, where you'll spot staff in black t-shirts with lanyards next to a sign for the bar crawl. The pub crawl ends at Inst. Enjoy a night of fun and games on this unique Bingo Bar Crawl!
4. Ruins and Bars – Private Budapest Ruin Bar Tour
Take part in a unique and trendy experience during this after-hours pub crawl in Budapest's District VII, also known as the former Jewish Quarter. Your private guide will introduce you to the world of "ruin bars", which are bars converted from abandoned factories, homes, and shops. You'll enjoy drinks and snacks at various stops while learning about Hungarian culture up close from your insider guide. This tour offers a special opportunity to experience local nightlife in some of the most unusual settings in the world. In addition, you'll get a glimpse of the neighborhood's iconic street art. Pickup is available from your requested address, and maps and further recommendations are included. Please note that while gratuities are covered, food and drinks are not, unless otherwise specified.
5. Budapest: Drunken History Bar Crawl Tour with Local Drinks
Join this tour for a night of fun and scandalous history on a walking tour of Budapest's coolest bars. Experience Budapest's nightlife and drinking culture by visiting four local watering holes. Sample four different drinks including wine, beer, cocktails, and liquors. This tour is not just about drinking, but also about connecting with other travelers, learning scandalous history, and making memories. Meet new people and make friends while enjoying a social night out in Budapest. Please note that this tour is not suitable for pregnant women.
6. Tipsy Ruin Pub Crawl Tour with 4 Drinks Included
Discover Budapest's legendary ruin pubs on a Tipsy Ruin Pub Crawl Tour with 4 drinks included! Join your hosts at the meeting point in Klauzál tér where they'll be holding a Tipsy Tour flag. From there, you'll visit three popular ruin bars in the area, including Rácskert and UdvarROM, for a total of 4 drinks included. Get ready to immerse yourself in the city's party scene and enjoy a memorable night out with fellow travelers. The tour ends at Füge Udvar, one of Budapest's top ruin pubs where you'll have the chance to continue the party. This tour is not recommended for pregnant travelers and is not wheelchair accessible. Service animals are allowed. Don't miss out on this epic night out in one of Europe's top party destinations!
7. Bingo Bar Crawl
Experience the ultimate Budapest nightlife with a unique twist by joining a Bingo Bar Crawl. This tour takes you to the city's famous ruin bars while playing an exciting game of bingo. Skip the long entrance lines and enjoy a welcome shot at each venue. You can also opt for the Happy Hour ticket and enjoy unlimited beer, wine, and soft drinks for the first hour. A guide will accompany you to make sure you don't miss out on anything. All taxes, fees, and handling charges are included, and tips are also covered. Alcoholic drinks are not included, but you can purchase them separately. The meeting point for this tour is Hoff House, where you will be greeted by guides wearing black. Get ready for a fun and unforgettable night out!
8. Ruins and Bars – Budapest Ruin Bar Tour
Discover the vibrant nightlife of Budapest with the Ruins and Bars walking tour through district 7. This tour takes you through popular and hidden spots in Erzsébetváros, and your guide will provide insider tips and recommendations for the rest of your stay. You'll also get the chance to explore the city's street art scene and get your bearings on the public transportation system with travel tickets included in the price. Along the way, visit various bars and enjoy drinks and snacks. The tour starts at the Dohány Street Synagogue where your guide will meet you and ends in District VII. Maps and further recommendations are included, as well as hotel pickup and drop-off and gratuities.
9. The Underground Hotspots – A Budapest Ruin Bar Tour
Explore the quirky ruin bars of Budapest on this Underground Hotspots tour. Your insider guide will take you to both well-known and hidden bars popular with the locals. Along the way, you'll learn about Hungarian culture and discover cool street art in District 7. With alcoholic beverages and snacks included, you can focus on enjoying the bars without worrying about getting hungry. The meeting point is at the Dohány Street Synagogue ticket office, where your guide will be waiting for you. The tour ends in District VI. Maps and further recommendations will be provided, as well as hotel pickup and drop-off. Gratuities are also included. Don't miss out on this opportunity to experience Budapest's vibrant nightlife scene with an expert guide.
10. The Original Budapest Pub Crawl – One Hour Open Bar + Free Shots
Looking for the ultimate pub crawl experience in Budapest? Look no further than this lively and exciting tour. Meet your local guide at a centralized location and kick off the night with an hour-long open bar at one of the city's biggest party bars. From there, you'll journey through an array of ruin bars, cocktail bars, and more, socializing and meeting both visitors and locals along the way. The tour culminates at one of the city's most popular clubs, with skip-the-line access for a truly VIP experience. With alcoholic beverages included and hotel pickup and drop-off available, this is an unforgettable way to immerse yourself in Budapest's legendary nightlife scene. Don't miss out!
11. All You Can Drink Pub Crawl Through The Ruin Bars in Budapest
Experience an affordable night out in Budapest with this all-you-can-drink pub crawl through the ruin bars. You will visit four bars built in the ruins of old buildings and get unlimited drinks and a welcome shot at each bar. As you walk from bar to bar, a guide will share with you Budapest's urban legends and history. Additionally, you'll receive VIP access to one of the city's most popular nightclubs. The tour starts at 9:00 PM at Oktogon in front of Burger King and ends back at the meeting point. With a local guide, food and drinks all included, this is sure to be one of the best pub crawls in Budapest.
12. Budapest Original Ruin Pub Crawl Including 5 Shots
Explore the unique nightlife of Budapest with its famous ruin pubs on this original and longest-running pub crawl in the city. Led by a knowledgeable guide, you'll visit five different abandoned buildings hosting hip and vibrant bars and clubs. Enjoy a free shot at each of the nightspots on this great-value tour. Your guide will share insights into the Budapest nightlife scene as you explore the city's popular ruin pubs. The tour culminates in skip-the-line admission to the largest ruin club in Budapest. Don't miss this chance to discover the city's most exciting and unconventional bars on this unforgettable night out.
13. Pub Crawl Through The Ruin Bars in Budapest with T-shirt Included
Dive head first into the world-renowned nightlife of Budapest on this pub crawl through the Ruin Bars. Skip the lines, forget entrance fees and enjoy a welcome shot upon arrival at four bars and one club. Learn Hungarian drinking games from locals and experience one of Budapest's exclusive ruin bars. You'll go home with a special Pub Crawl t-shirt to remember your wild night in Budapest. The local guide will meet you in front of Burger King at Oktogon 1, look for the guide(s) wearing red uniform and name badge. The crawl will end at Akácfa Street at the local club called Instant-Fogas. Don't miss out on the chance to experience Budapest's best nightlife, book now!
14. Budapest: 5-Hour Pub Crawl through Ruin Bars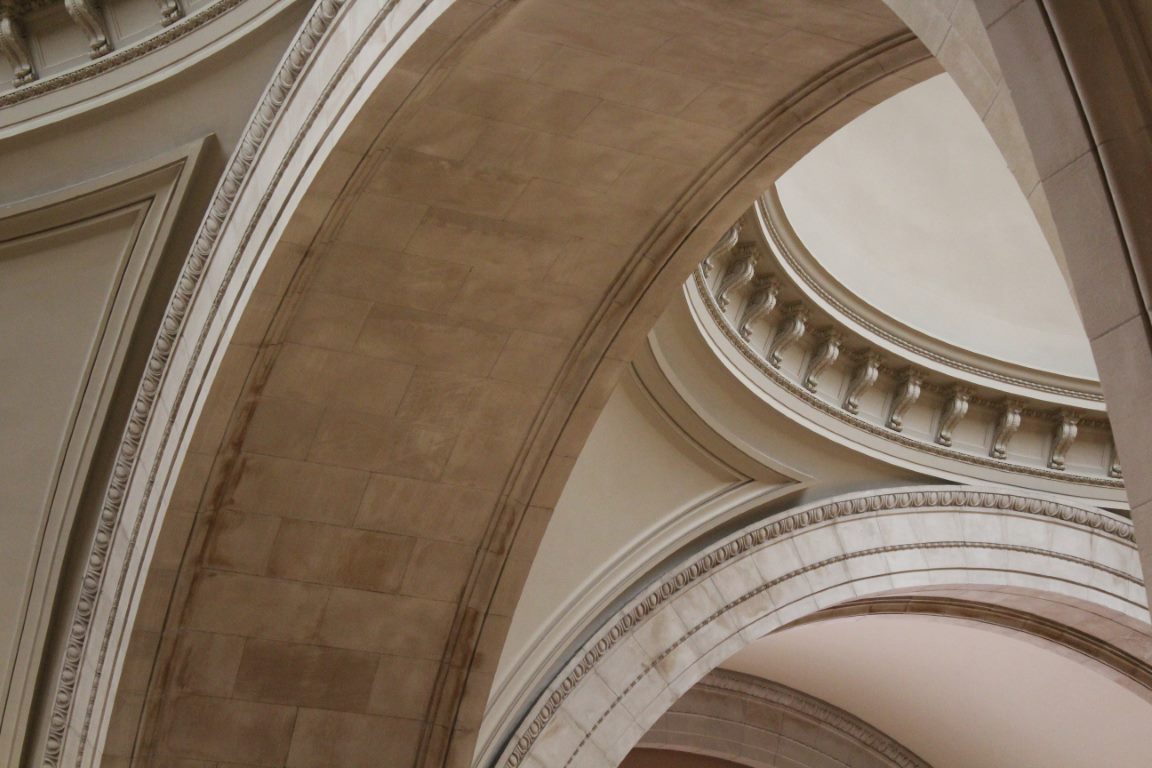 Budapest is known for its unique nightlife scene, and what better way to experience it than on a 5-hour pub crawl through the city's famous ruin bars? Join the first licensed pub crawl in Budapest and visit 4 awesome local bars, all within walking distance of each other. At every stop, you'll be welcomed with free shots.

In addition to having a fun night out with locals and fellow travelers, the guides will share urban legends, give insider tips, and lead group games. Each bar stop lasts at least 45 minutes before moving on to the next stop.

The pub crawl culminates in a visit to Budapest's largest ruin club, where the party goes until 6:00 in the morning. Don't worry about waiting in long lines to get in – this pub crawl includes VIP skip-the-line admission.

Join this pub crawl and experience the best of Budapest's exciting nightlife. Please note that this tour is not suitable for children.
Frequently Asked Questions About Budapest
Budapest is a wonderful place to visit, with a rich history, vibrant culture, and breathtaking architecture. As one of the most popular tourist destinations in Europe, it's no surprise that many visitors have questions about the city. Here are some of the most frequently asked questions about Budapest, along with answers to help you plan your trip.
1. When is the best time to visit Budapest?
Budapest is a great destination year-round, but the best time to visit depends on your preferences. If you want to avoid crowds and enjoy lower prices, consider visiting during the shoulder season, from March to May or September to November. The weather is also milder during these months. However, if you want to experience Budapest at its liveliest and enjoy the many outdoor festivals and events, plan to visit during the summer months, from June to August.
2. How do I get around Budapest?
Budapest has an efficient public transportation system, including buses, trams, and subway lines. The Budapest Card is a great option for visitors, as it includes unlimited public transportation and discounts on attractions. Taxis are also affordable and readily available, but be sure to only use licensed taxis to avoid scams. Walking is another great option, especially in the central areas of Budapest.
3. What are the must-see attractions in Budapest?
Budapest is filled with amazing attractions, but some of the must-see sights include:
The Buda Castle

The Fisherman's Bastion

The Parliament Building

The Széchenyi Bath

The Danube Promenade

The Great Market Hall

The St. Stephen's Basilica
4. What is the currency in Budapest, and how do I exchange money?
The currency in Budapest is the Hungarian Forint (HUF). ATMs are widely available in Budapest, and many of them accept international credit cards. Exchange offices are also available, but be careful to avoid those with high commission rates.
5. What are the dining options in Budapest?
Budapest has a diverse culinary scene, with traditional Hungarian cuisine, international options, and trendy cafes and restaurants. Don't miss out on trying some of the local specialties, such as goulash soup, chimney cake, and langos. Budapest is also known for its thermal baths, many of which offer dining options alongside the spa facilities.
6. How safe is Budapest?
Budapest is generally a safe city, with a low crime rate. However, as with any large city, it's important to take precautions to ensure your safety. Be aware of your surroundings, especially at night or in crowded areas, and keep an eye on your belongings. Avoid carrying large amounts of cash, and use only licensed taxis.
7. What is the nightlife like in Budapest?
Budapest is known for its vibrant nightlife scene, with many bars, clubs, and live music venues. The famous "ruin bars" are a must-see attraction, especially in the Jewish Quarter. Many of the bars and clubs stay open until the morning hours, making Budapest a great destination for night owls.
8. How long should I plan to stay in Budapest?
Budapest has so much to offer that you could easily spend a week or more exploring the city. However, if you're short on time, plan to spend at least three to four days to see the main sights and get a taste of the city's culture and history.
9. What are some unique experiences to have in Budapest?
In addition to the popular attractions, Budapest offers some unique experiences that you won't find anywhere else, such as:
Visiting the Szimpla Kert, the original ruin bar in Budapest

Taking a dip in the thermal baths, such as the Gellért or Rudas Baths

Going on a wine tasting tour in the vineyards of the nearby Tokaj region

Taking a scenic cruise on the Danube River

Attending a classical concert in one of the stunning concert halls of Budapest
How to Spend Your Time as a Tourist in BudapestBudapest is a city full of history and culture, offering tourists a wide range of activities and attractions to explore. Whether you're a first-time or repeat visitor, there's always something new to discover. In this guide, we'll cover everything you need to know to make the most of your time in Budapest.1) Explore the Historic Castle HillCastle Hill is a must-visit destination for anyone visiting Budapest. This area of the city is steeped in history and offers some of the most beautiful views of the city.One of the key highlights of Castle Hill is the Buda Castle, which was home to the Hungarian kings from the 13th century until the mid-16th century. Today, the castle serves as a museum complex that houses Hungarian art and history exhibitions.Other notable attractions in the Castle Hill area include the Fisherman's Bastion, Matthias Church, and the Royal Palace. Take your time wandering the cobblestone streets and exploring the many shops, cafes, and restaurants in the area.2) Bathe in Budapest's Thermal BathsBudapest is famous for its thermal baths, and visiting one of these unique and relaxing establishments is a must-do activity for tourists. The city has over 100 thermal springs, with some of the most popular ones located in the Buda Castle area.One of the most famous thermal baths in Budapest is the Széchenyi Thermal Bath. This massive complex is home to 15 indoor and outdoor pools, saunas, and steam rooms, making it one of the largest spa facilities in Europe.Other notable thermal baths to visit include the Gellért Thermal Bath and the Rudas Thermal Bath. Each bath has its own unique charm and offers a different experience, so don't hesitate to try a few.3) Stroll Along the Danube PromenadeThe Danube Promenade is a picturesque walkway that runs parallel to the Danube River. This area offers stunning views of the city and is home to some of Budapest's most iconic landmarks, including the Parliament Building and the Chain Bridge.Take a leisurely stroll along the promenade and admire the beautiful architecture and scenery. It's also a great spot to snap some memorable photos of your trip.4) Visit the Great Market HallNo visit to Budapest is complete without a trip to the Great Market Hall. This bustling indoor market is located in the heart of the city and is the perfect place to get a taste of Hungarian culture.Inside the market, you'll find a wide range of traditional Hungarian foods, including sausages, cheese, and pastries. There are also plenty of souvenir stalls where you can pick up unique gifts to take home with you.5) Take a River CruiseTaking a river cruise is a great way to see Budapest from a different perspective. There are numerous tour operators that offer sightseeing cruises along the Danube River, with options ranging from short one-hour excursions to full-day trips complete with meals and entertainment.During the cruise, you'll get to see many of Budapest's most famous landmarks from the water, including the Parliament Building, Buda Castle, and the Chain Bridge. It's a great way to relax and take in the beauty of the city.6) Enjoy Hungarian CuisineHungarian cuisine is a delicious and unique blend of flavors and influences from around Europe. Some of the must-try dishes include goulash (a hearty meat stew), lángos (a deep-fried bread topped with cheese and sour cream), and chimney cake (a spiral-shaped pastry dusted with cinnamon).There are plenty of restaurants and cafes throughout Budapest where you can sample traditional Hungarian dishes. Be sure to also try some of the local wines and spirits, such as Tokaji and pálinka.Book Your Tour NowBudapest is a wonderful city with endless things to see and do. From exploring the historic Castle Hill to relaxing in one of the city's famous thermal baths, there's something for everyone. By following this guide, you'll be able to make the most of your time in Budapest and create memories that will last a lifetime.