Welcome to our latest guide on Switzerland's beautiful city of Zurich, where we explore the best of what's on offer in this stunning location. Nestled within the heart of Switzerland, Zurich is a picturesque city that boasts mesmerizing views of the Alps, an abundance of museums, and a glorious old town. As one of the most sought-after tourist destinations in Switzerland, it is a bustling city that is ultimately famous for its vibrant arts and culture scene, luxurious shopping, and outstanding natural landscapes. So whether you're interested in contemporary art, world-class shopping, or discovering the history of Switzerland, you'll find something that suits your taste in Zurich. Here, we have curated a list of the best attractions and activities you should add to your itinerary while visiting Zurich.
The 29 Best Must Do Things In Zurich
The 29 Best Must Do Things In Zurich
1. Zurich Rheinefalls and Stein Am Rhein
Explore the best of northern Switzerland in just one day with this full-day private tour. Start off with a sightseeing tour of Zurich to see its key historical landmarks. Then make your way to the Rhine Falls, one of Europe's largest waterfalls. Next stop is the medieval town of Stein am Rhine, where you'll have the opportunity to explore and take in the scenic views. Finally, visit the Lindt Chocolate Factory to satisfy your sweet tooth cravings. With transportation provided by an air-conditioned minivan, enjoy a seamless and hassle-free exploration of some of Switzerland's top attractions. Plus, take advantage of the included lunch and admissions. This tour is perfect for those who are short on time but still want to see the best that Switzerland has to offer.
2. From Zurich to Jungfraujoch the Top of Europe
During this full day excursion, you will have the opportunity to experience the breathtaking and picturesque villages of Grindelwald and Lauterbrunnen on your way to the UNESCO World Heritage Site of Jungfraujoch, the top of Europe. The tour includes a private roundtrip transfer from your hotel or desired location in Zurich. Once you arrive at Grindelwald, you will take the cogwheel train through the Swiss mountains to the Jungfraujoch train station, also known as Europe's highest station at 3500 meters above sea level.

Upon arriving at your destination, you will have the chance to admire the stunning Aletsch, the longest glacier in the Alps, and take advantage of a 360-degree view from the Sphinx Observatory Terrace. Witness the Swiss snowy wonderland and breathe in the cool, fresh mountain air while capturing the natural beauty around you. This tour truly offers an unforgettable experience that will leave you with an appreciation for the natural beauty of Switzerland.
3. Mount Pilatus Golden Round Trip Lake Cruise from Zurich
Take a break from urban life and embark on a journey from Zurich to Mount Pilatus with a guided tour. Relax on a train ride to Luzern and embark on a boat tour on the serene Lake Lucerne. Travel on the world's steepest cogwheel railway to enjoy breathtaking views of the surrounding nature. Take time to appreciate the beauty of your surroundings with a guided sightseeing tour at Mount Pilatus. All transportation fees for boat, cogwheel railway, gondola, and bus are included, as well as taxes, fees, and handling charges. Personal expenses during the tour and food and drinks are excluded. Enjoy an intimate guided tour with professional local guides dedicated to your party only. Book the Mount Pilatus Golden Round Trip Lake Cruise from Zurich for a memorable experience.
4. Glacier Paradise Mount Titlis from Zurich
Towering above Engelberg, Mt. Titlis is a top natural attraction in central Switzerland, offering a range of outdoor activities all-year round. This tour takes you from Zurich to the peak of Mt. Titlis with ease and comfort, where you'll enjoy panoramic views over the scenic Alpine landscape and unlimited access to the peak's diverse attractions. You'll also have the chance to embrace outdoor adventure in the stunning Swiss countryside. The tour includes all-year-round snow and ice at the highest viewpoint in Central Switzerland, transportation by deluxe motorcoach, and a professional tour guide. Hotel pick-up and drop-off, gratuities to driver and guide, as well as food and drinks are not included. Meeting point is at Zurich Central Bus Station Sihlquai, Ausstellungsstrasse.
5. From Zurich Rafting in Interlaken W Return Transfer
Join a scenic coach journey through the enchanting Swiss countryside from Zurich to Interlaken, Europe's adventure capital and internationally renowned hotspot for outdoor sports enthusiasts. Spend some leisure time exploring Interlaken on your own before setting off for the upcoming white water action. An experienced team of internationally accredited outdoor guides will welcome and brief you before you start your exhilarating rafting adventure on the mighty Lütschine, right below the majestic Eiger North Face. Paddle down the turbulent waters and steer the racing dinghy through the continuous class III-IV rapids surging down from the mountains. Don't miss this thrilling journey in the heart of Switzerland's nature.
6. 8 Day Grand Train Tour of Switzerland from Zurich
This 8-Day Grand Train Tour of Switzerland from Zurich offers a comprehensive experience of the country's best attractions. You'll travel comfortably by train with accommodation and breakfasts included, making exploration of top destinations such as the Bernese Oberland, the Jungfraujoch and the glamorous St. Moritz easy and convenient. Stay in Zurich, Interlaken, Montreux, Zermatt, St. Moritz, Lugano, and Lucerne, and enjoy 1 train ticket per itinerary and 1 seat reservation for GoldenPass Line Gotthard Panorama Glacier & Bernina Express in 2nd class. Note that food and drinks are not included unless specified, as well as hotel pick-up and drop-off, and a guide. Take in the best that Switzerland has to offer on this adventurous and hassle-free tour.
7. Mount Titlis Private Tour
Swap the bustle of the city for birds'-eye views of the Alps on this full-day private tour to Lucerne and Mt. Titlis. Enjoy the personalized service of a private tour as your professional driver guide takes you through Lucerne's Old Town and up to the summit of Mt. Titlis. Take in the scenic views of mountains, glaciers and more from the top while enjoying lunch (included in the tour). With hassle-free hotel pickup and drop-off included, there are no hidden costs ensuring a stress-free experience. Cable car rides to the top of Mt. Titlis and back are also included in the price. Confirm the tour time in advance with the local provider and select a convenient pickup point for your adventure. Don't miss the opportunity to explore the best attractions and things to do in Zurich with this unforgettable private tour to Mt. Titlis and Lucerne.
8. 2 Days Central Switzerland Mt Pilatus Mt Titlis
Discover the breathtaking landscapes of central Switzerland on a 2-day tour of Mt. Pilatus and Mt. Titlis, departing from Zurich. On Day 1, after a scenic bus journey from Zurich, explore the lakeside city of Lucerne and marvel at landmarks such as the Chapel Bridge before enjoying some time to explore the Old Town on your own. Then, head to Kriens to ride the cable car up to the summit of Mt. Pilatus and enjoy stunning views of the surrounding mountains and Lake Lucerne. Spend the night at a hotel on top of Mt. Pilatus and savor a 3-course seasonal dinner at one of the resort's restaurants. On Day 2, descend Mt. Pilatus by cable car after breakfast and catch the public bus from Kriens to Lucerne. From there, head to Mt. Titlis to experience an alpine wonderland that includes an ice cave and glacier park. Don't miss this incredible adventure in the Swiss Alps.
9. Best of Grindelwald Lauterbrunnen Valley and Murren Private Day Tour from Zurich
On this full-day tour of the Jungfrau Region, you'll explore the natural beauty and cultural landmarks of Grindelwald, Lauterbrunnen Valley, and Murren. With hassle-free round-trip transfer from your Zurich hotel, you can sit back and relax as you tick off three of the region's top attractions in one day. Your private guide will provide personalized attention and insights as you visit breathtaking insider spots, capture stunning pictures, and indulge in a delicious Swiss outdoor raclette experience. The pickup point is in front of your hotel in Zurich, Lucerne, or Rotkreuz and the surrounding region, and drop-off can be arranged at other places like Luc. Don't miss the chance to experience the best of Grindelwald Lauterbrunnen Valley and Murren with this private day tour.
10. Mount Pilatus Private Tours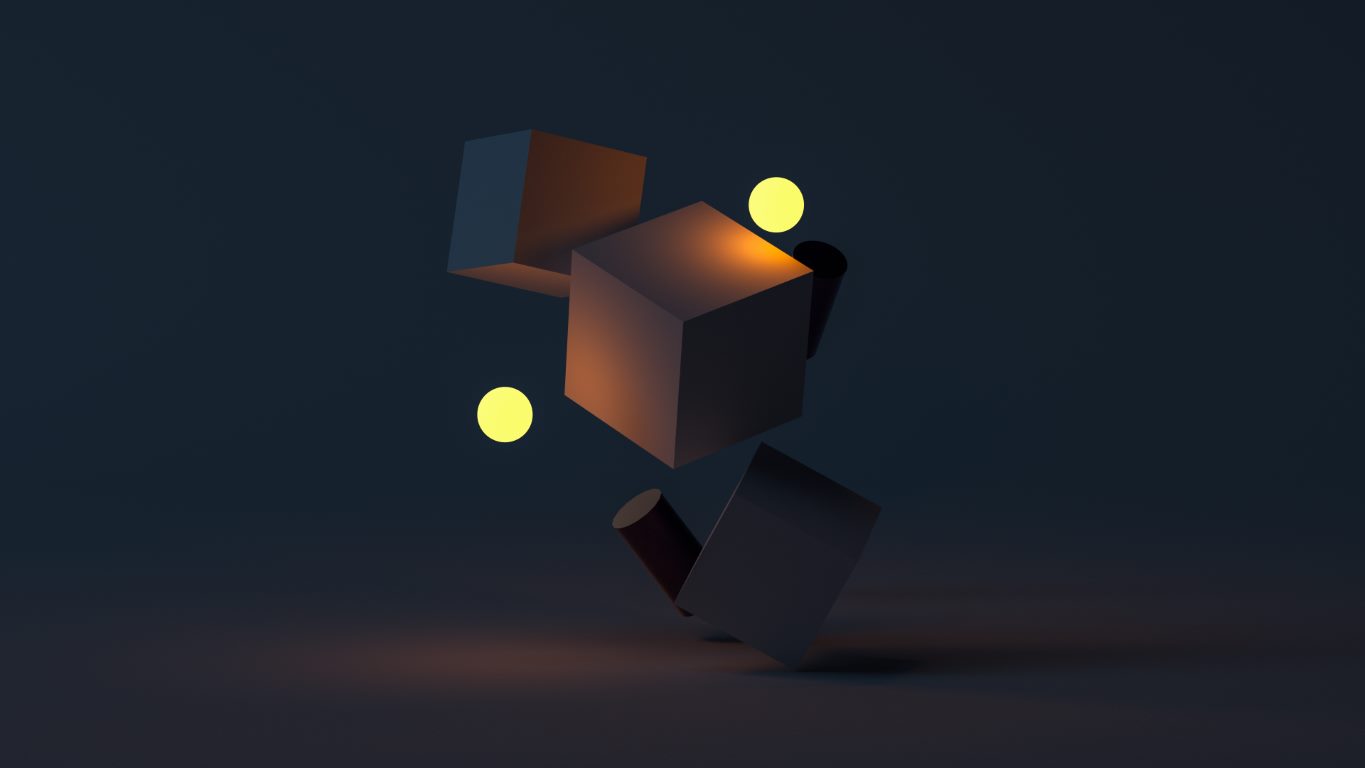 Explore the Swiss Alps with a private tour of Mount Pilatus. After departing from Zurich, experience the scenic journey to medieval Lucerne before ascending the mountain via cable car or gondola. From the top, marvel at stunning views of Lake Lucerne and the surrounding landscapes, perfect for hiking and photo opportunities. Descend the mountain on the world's steepest cogwheel railway before relaxing on a boat ride on Lake Lucerne. With hotel pickup and an air-conditioned vehicle, this tour is offered in English and 7 other languages, and includes a professional driver guide, panoramic gondolas to Fräkmüntegg, and lunch. Confirm the pickup time and location in advance with the local provider. This is definitely an unforgettable experience for those seeking adventure and breathtaking views of Switzerland.
11. Zurich Culinary Tour by Tuk Tuk
Discover Zurich in a unique way with a culinary tour by Tuk Tuk. This private tour will start at the main station where you will meet your driver and guide. You will get an overview of Zurich and its sights from your local driver while enjoying some delicious Swiss wine.

During the journey, you will make a stop at a gastronomic partner where you will taste a fantastic Swiss fondue before continuing on through the old town and other beautiful parts of the city. The gastronomic partners prioritize regional products, so you can expect high-quality food and drink.

This tour includes transportation in a private Tuk Tuk and a knowledgeable driver/guide, making for a memorable and tasty experience in Zurich.
12. Jungfraujoch Private Tour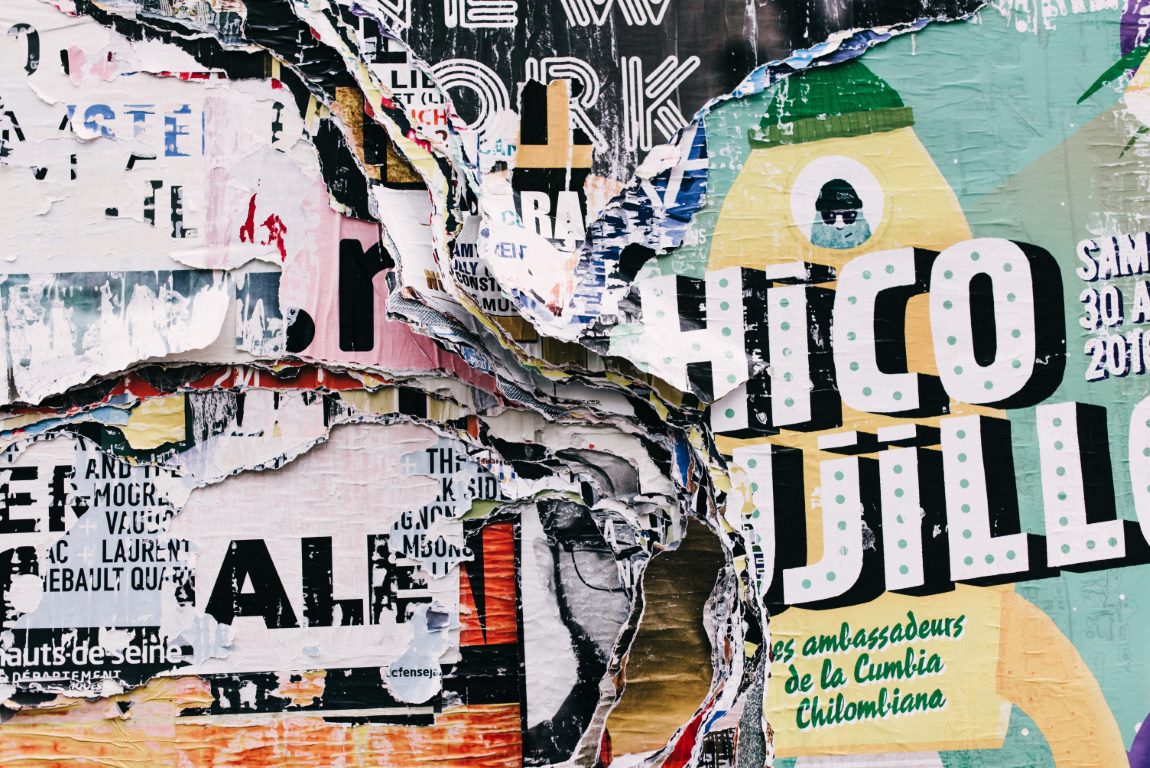 Explore the breathtaking Alpine destination of Jungfraujoch on this full-day private tour from Zurich. With your own licensed driver-guide, travel with ease and enjoy a personalized itinerary that suits your interests. Benefit from the convenience of all train tickets and attraction entry fees being included in the price, avoiding hidden costs. You'll be picked up directly from your hotel for a seamless journey to the Top of Europe, where you can relish stunning views and experiences throughout the day. Book this private tour for an unforgettable adventure in Switzerland's pristine alpine landscapes.
13. Zurich Lindt Home of Chocolate Museum Entry Ticket
Visit an interactive museum dedicated to chocolate with an audio-guided tour of the Lindt Home of Chocolate Museum. The museum is situated next to the historical Lindt & Sprüngli factory, and you'll learn about the process of creating chocolate from beans to bars. Explore every stage of the production process through multimedia exhibitions and marvel at the impressive 9-meter tall chocolate fountain in the entrance hall. Taste a variety of chocolate delicacies in the tasting room and witness the production line in action through panoramic windows. With your museum entrance ticket, audio guide, and unlimited chocolate tasting, this is the perfect tour for anyone with a sweet tooth and a love of all things chocolate.
14. 3 Hour Segway Tour Gold Through Zurich
Experience Zurich from a whole new perspective by gliding along the streets on a fun segway with a private tour guide. Embark on a panoramic city tour and discover all of Zurich's top sights in just three hours. You'll enjoy an exclusive private tour with your friends and family while learning how to ride a segway, and be outfitted with all necessary safety gear, including helmets, reflective vests, and rain ponchos. Please note that this tour is not suitable for children under 16 years or people over 264 lbs (120 kg). Don't miss this amazing opportunity to see Zurich from a unique vantage point!
15. Zurich City Highlights With Felsenegg Cable Car Ride
Explore Zurich's top sights on a half-day tour that takes you to stunning viewpoints and lets you admire the city's architecture from different perspectives. The tour starts with a luxury coach ride that takes you past the Swiss National Museum, the Zurich Opera House, the Old Town, and the Bahnhofstrasse, which is one of the world's most expensive and exclusive shopping streets. Along the way, you'll admire the grand architecture of Fraumünster Church, known for its stunning stained glass windows.

Next, you'll take to the water on a ferry boat that crosses tranquil Lake Zurich. You'll enjoy views of the Zurich skyline and the picturesque Goldcoast area, which boasts some of the city's most luxurious villas and mansions.

After the ferry ride, you'll head to the cable car station and ascend up to the Felsenegg vantage point, where you'll be rewarded with sweeping Alpine vistas and stunning views of mountain towns.

This half-day tour is perfect for travelers who want to maximize their time in Zurich and see its top sights from multiple angles. Experience the best that this Swiss city has to offer with a knowledgeable guide and air-conditioned comfortable transportation.
16. Zurich Day Trip to Schilthorn
Visit both Schilthorn and Interlaken in a single day without the hassle of public transportation with this tour. Save hours by setting off with a private driver directly to the foot of Schilthorn to catch the cable cars to the scenic peak. Explore the Skyline Walk and James Bond exhibit plus dine at the panoramic restaurant (own expense). Enjoy a short stop to explore Interlaken before the drive back to Zurich. Round-trip tickets for the panoramic cable car ride to the peak are included. You will have free time to take in Schilthorn's attractions and dine at your own pace. Sightsee and shop independently during a quick Interlaken visit. The tour includes transportation, cable car Schilthorn, skyline view, and lunch. The meeting point is Zurich Central Bus Station Sihlquai, Ausstellungsstrasse 8005 Zürich Switzerland. Our Swisstours van will be waiting in the parking lot. The tour starts at 08:00 AM and ends at T.
17. From Zurich Full Day Discover Basel Colmar Private Tour
On this full day tour, visitors will have the opportunity to explore both Switzerland and France, and compare their unique cultures. After being picked up by a personal driver in a convenient location in Zurich, guests will embark on a walking tour of Basel, the cultural capital of Switzerland. Highlights of the tour include visiting the Congress Hall and exploring the old city.

Guests will be afforded their choice of museum visits, including the Tinguely Museum, Ethnology Museum Basel, Zoological Garden, or any other museum according to their interest. For those who prefer a different outing, a boat trip could be arranged instead. Tasting the famed chocolates and sweets of Basel is a must before departing to Colmar in France.

Colmar is renowned for showcasing the lifestyle and traditions of the Alsace region, and visitors will enjoy admiring the evening beauty of this charming town. This private tour offers a unique combination of city exploration, cultural comparison, and scenic viewing – a perfect choice for visitors who want to experience the highlights of two beautiful countries in one day.
18. 2 Day Jungfraujoch Top of Europe Tour from Zurich Interlaken or Grindelwald
Experience the breathtaking beauty of the Swiss Alps on a 2-day tour to Jungfraujoch, the top of Europe. Departing from Zurich, embark on a scenic drive through the stunning countryside of Bernese Oberland. Arrive in either Interlaken or Grindelwald where you'll spend the night in comfortable accommodation, then continue your journey to the summit of Jungfraujoch via the brand new Eiger Express gondola and cogwheel train. At this UNESCO-listed attraction, marvel at panoramic views from the highest railway station in Europe, and walk through the glaciers for an even closer look at the stunning landscape. During your free time in Interlaken or Grindelwald, take advantage of a variety of outdoor activities, including lake cruises, hikes, and bicycle rides, or simply relax and soak in the picturesque surroundings. Throughout your adventure, your expert guide will share fascinating insights into the region's rich history and answer any questions you may have. This 2-day tour is the perfect way to experience the best of Switzerland's natural splendor.
19. Zurichcard Save on Attractions Transportation and Dining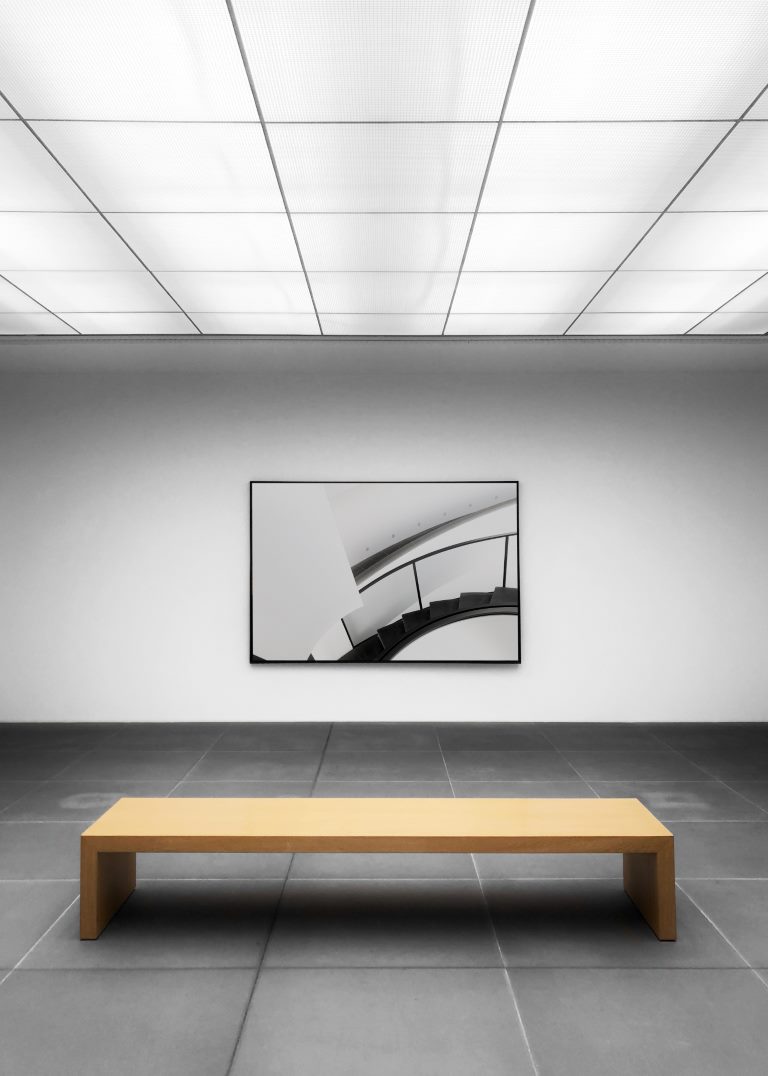 Explore Zurich without breaking the bank with the Zurichcard. This ticket for day visitors offers unlimited travel on public transportation, including a short boat trip on Lake Zurich. You'll also get free or reduced admission to 40 museums and a 50% discount on the Zurich Old Town Walking Tour. But that's not all, benefit from exclusive discounts of up to 20% at selected shops. The Zurichcard is available for 24 or 72 hours and can be bought at a discounted price for children aged between 6 and 16. Don't miss out on experiencing Zurich to the fullest while saving money along the way.
20. Zurich Super Saver 2 Rhine Falls Including Best of Zurich City Tour
Combine the cultural highlights and natural delights of Zurich at a discounted price on this tour that offers two best-selling experiences in one day. Wake up early and travel to Rhine Falls, the biggest waterfall in Europe, and experience its stunning beauty set amid verdant forest. You can also embark on an optional boat ride from April to October to enhance your experience. In the afternoon, discover Zurich's most popular attractions on a comprehensive coach tour of the city. Your professional multilingual guide will provide expert commentary on impressive monuments like Fraumunster Church. This combo tour offers an easy and affordable way to tour Zurich, and includes transportation in a comfortable coach with AC, Rhine Falls Laufen Castle Historama, gratuities, hotel pick up and drop-off, and food and drinks.
21. Lucerne City Tour
Discover the charming Old Town of Lucerne on a full-day tour from Zurich. After a short sightseeing tour with a professional multilingual guide, you'll have the rest of the day to explore on your own. Visit popular attractions like the Lion Monument and Chapel Bridge, browse through the artistic exhibits at the Picasso Museum, or take a boat ride. Your transportation is provided in a comfortable coach with air conditioning, and the tour is certified by myclimate for carbon-balanced operations. Gratuities are included, but food and drinks are not. The meeting point is Sihlquai Coach Parking Limmatstrasse 4, 8005 Zurich.
22. Mt Stanserhorn World S First Cabrio Gondola from Zurich
Discover the stunning Swiss countryside on a full-day tour to Mount Stanserhorn, departing from Zurich. Travel by coach through the beautiful countryside, with a stop at the Albis Pass and a drive along the shores of Lake Lucerne. Upon arrival in Lucerne, enjoy an introductory city tour and stop for photos at the Lion Monument or Lake Lucerne. Take some free time to explore the Old Town before continuing to the vintage funicular train. Ride through blooming meadows to the CabriO cable car, which will take you to the top of Mount Stanserhorn. Be amazed by the beautiful, panoramic views of lakes and mountains from the rooftop deck of the world's first CabriO cable car. This is a tour you don't want to miss.
23. Day Trip to Jungfraujoch Top of Europe With Local from Zurich
Enjoy a full-day trip to Jungfraujoch from Zurich with a knowledgeable local guide. Board an air-conditioned vehicle and relax during the scenic ride. Arrive at the Grindelwald railway station and take a cogwheel train to reach the top of Jungfraujoch. Watch the beauty of Swiss Alps and surrounding landscapes as you ascend towards your destination. Explore the Ice Palace and Sphinx Observatory at the summit. Afterward, return by train to Lauterbrunnen and enjoy free time to stroll through the picturesque town of Interlaken. The tour ends back at the meeting point. Infant seats are available and the tour is stroller accessible. Wheelchair users cannot join but most travelers can participate. Cancellation policy applies.
24. Mount Pilatus Summer Day Trip from Zurich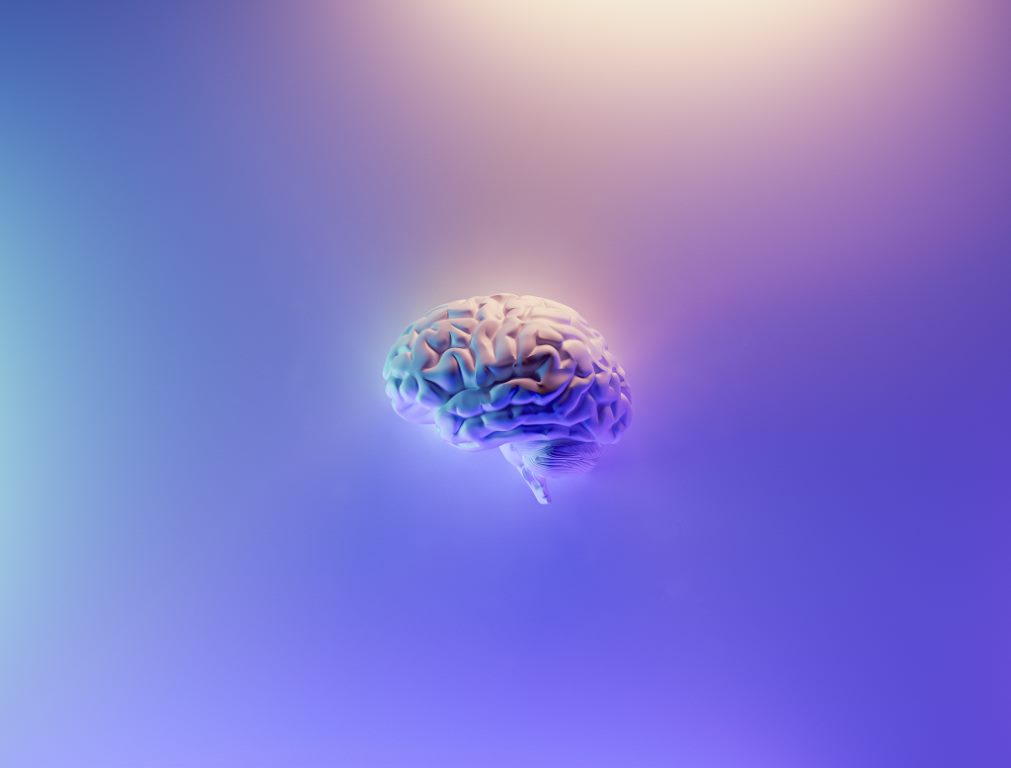 The Mount Pilatus Summer Day Trip from Zurich is a must-try experience for mountain lovers. Departing from Zurich, this full-day excursion takes you up to the top of Mount Pilatus in a panoramic gondola and aerial cable car. Enjoy stunning bird's eye views of the Alps mountain range as you ascend. Once at the summit, take a moderate hike down the Dragon's Path and experience the world's steepest cogwheel railway. The ticket for the boat ride across Lake Lucerne is also included in the tour, making it a perfect addition to this adventure. The price includes gratuities, round-trip transportation, and all tickets except for food and drinks. Come and experience the natural beauty and adventure that Mount Pilatus has to offer.
25. Zurich 2 Hour Sightseeing Bus Tour
Experience the unique beauty of Zürich through a 2-hour sightseeing bus tour. Discover the city's highlights accompanied by interesting facts about its rich history. Explore the Old Town on foot with a knowledgeable guide who will take you through its winding alleys and invite you to admire the exquisite guild houses and the Münsterhof square.

The bus tour will provide you with access to breathtaking views from Zürichberg and take you to St. Peter's Church, home to the largest clock face in Europe. You will also visit the Fraumünster church, which has a rich and fascinating history, and then tour other distinguished districts with stately mansions from another time.

The tour also includes admiring the Swiss Federal Institute of Technology in Zürich, one of the highest-ranked engineering colleges in the world. This sightseeing tour is a fantastic way to experience Zürich and learn about its treasures and secrets.
26. Mount Titlis Day Tour from Zurich
Experience the majestic beauty of Mount Titlis on a full-day excursion from Zurich. Begin with a short orientation drive through Old Town Lucerne to see landmarks like Chapel Bridge, then explore the city independently. Next, travel to Engelberg, a resort nestled in the Swiss Alps, and take a revolving cable car to the summit of Mount Titlis where you can marvel at breathtaking Alpine vistas. Admire frozen crevices up close via a chairlift and cross Europe's highest suspension bridge for even more phenomenal views. In winter, upgrade to the snow experience option to include ski equipment. This full-day tour from Zurich is perfect for those looking to explore the beauty of Mt. Titlis and take in the sights of Lucerne.
27. The Great Tour of Zurich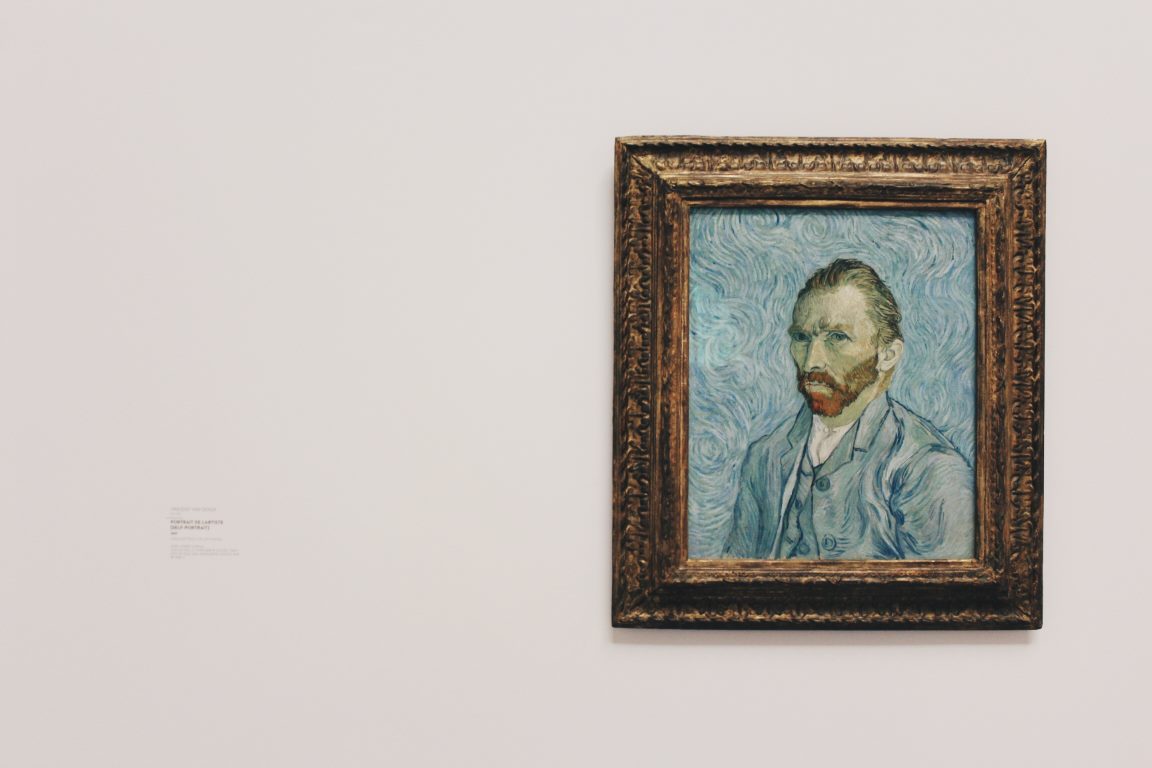 Enhance your Zurich sightseeing experience with a half-day tour that takes you through the best of what this cultural capital has to offer. You will visit Zurich's top attractions accompanied by a knowledgeable local guide. The tour also includes a visit to Rapperswil, a charming village located on the shores of Lake Zurich. Here, you will marvel at the ancient castle that reigns over the village, stroll through blooming rose gardens, and see sweeping vistas of the snow-capped Alps. Finally, conclude your tour with a tranquil boat ride on Lake Zurich. The tour includes pick-up and drop-off at your hotel, and WiFi on board. Don't miss this unique opportunity to see Zurich's top sights and discover the hidden gems of Rapperswil. Meeting point is Zurich Central Bus Station Sihlquai, located 200 meters behind Zurich HB (central station) at Ausstellungsstrasse.
28. Zurich Highlights Tour
Discover the many highlights of Zurich with this comprehensive two-hour coach tour of the city. Our expert guide will take you on a journey through Zurich's rich history as you cruise past some of the most iconic landmarks in the city. Marvel at the sophisticated Bahnhofstrasse and take in the beauty of Lake Zurich as you learn more about this vibrant Swiss city. Discover the charming Old Town and the sacred St Peter's Church, and tour the distinguished districts with stately mansions from glorious times past. See the Zürichberg recreational area and enjoy the unparalleled views of the city. With morning and afternoon departures available, this is the perfect tour for visitors who are short on time but want to see many of Zurich's top sights, including the National Museum and the Chagall windows on the Fraumünster. Join us and discover Zurich's best attractions today.
29. Private Cultural Guided Day Tour at Coimbatore
Experience the rich cultural heritage of Coimbatore with our Private Cultural Guided Day Tour. Our self-guided audio tour allows you to customize your itinerary and start and end at your convenience. With six days access validity, you can take your time exploring the iconic Hauptbahnhof and Landesmuseum, along with other must-see attractions. Our tour includes direct access to an audio guide in one playlist for all tourist attractions, along with a personally created tour itinerary map with audio guide for each attraction. Entry fees are also included where required. Our audio guide uses a universally accepted standard voice with standard flow moment without any background noise, so you won't miss any important details. Join us for a cultural journey through Coimbatore that you won't forget. Please note that our tour is not wheelchair accessible and confirmation will be received at the time of booking.
The Most Frequently Asked Questions by Tourists About the City of Zurich
Are you planning a trip to Zurich and have some queries about this beautiful city? Don't worry! In this blog post, we have answered some of the frequently asked questions by tourists about Zurich. By the end of this article, you will have all the necessary information to make your trip to Zurich a memorable one.
1. What's the best time to visit Zurich?
Zurich is a year-round destination with a mild climate. However, the best time to visit Zurich is from June to August when the weather is warm and sunny, and the city is bustling with outdoor activities and festivals. If you want to witness the Christmas markets, then December is the perfect time to visit the city.
2. How to get around in Zurich?
You can easily get around in Zurich by using public transportation, which includes trams, buses, and trains. The city also offers bike rentals, and you can explore the city on foot. If you are planning to use public transportation, we recommend buying a Zurich Card, which offers free access to all public transportation, discounts to museums, and attractions.
3. What are the must-visit attractions in Zurich?
Zurich is a city full of history, culture, and art. Some of the must-visit attractions in Zurich include:
3.1. Grossmünster
Grossmünster is a Romanesque church located in the heart of Zurich. Legend has it that Charlemagne discovered the graves of the city's patron saints, Felix and Regula, on this spot in the 9th century.
3.2. Kunsthaus Zurich
Kunsthaus Zurich is one of the most important art museums in Switzerland, housing works by famous artists like Picasso, Monet, and Chagall.
3.3. Lake Zurich
Lake Zurich is a picturesque lake located in the heart of the city. You can take a boat ride or relax on the lakeshore and enjoy the stunning views of the Swiss Alps.
3.4. Bahnhofstrasse
Bahnhofstrasse is one of the most luxurious shopping streets in the world. You can find high-end stores like Gucci, Prada, and Louis Vuitton, as well as Swiss watchmakers like Rolex and Omega.
4. Where to eat in Zurich?
Zurich is a food lover's paradise, and you can find all kinds of cuisine in the city. Some of the best places to eat in Zurich include:
4.1. Zeughauskeller
Zeughauskeller is a historic restaurant located in the old town of Zurich. It serves traditional Swiss cuisine like cheese fondue, rosti, and sausages.
4.2. Volkshaus
Volkshaus is a beautiful restaurant located in a historic building in Zurich. The restaurant serves modern European cuisine, and you can enjoy your meal in a stylish and elegant setting.
4.3. Hiltl
Hiltl is the oldest vegetarian restaurant in the world, serving delicious vegetarian and vegan food since 1898.
5. What is the currency used in Zurich?
The currency used in Zurich is Swiss Franc (CHF). You can easily exchange your currency at banks or currency exchange offices. Credit and debit cards are widely accepted, and you can withdraw money from ATMs.
6. Is English widely spoken in Zurich?
Yes, English is widely spoken in Zurich, and you will not have any problems communicating with locals. However, it is always good to learn some basic German phrases to make your trip more enjoyable.
7. Is Zurich an expensive city?
Yes, Zurich is known for being an expensive city. However, there are ways to save money on your trip, like using public transportation and buying a Zurich Card. You can also find affordable accommodation and restaurants outside the city center.In conclusion, Zurich is a beautiful city full of history, culture, and nature. We hope that we have answered some of your queries and that you are ready to explore this amazing city. Enjoy your trip to Zurich!
How to Spend Your Time as a Tourist in Zurich
Zurich is one of the most iconic cities in Europe, known for its picturesque location by the tranquil Lake Zurich and surrounded by the Swiss Alps. The city is rich in history and culture, from the medieval Old Town to modern art museums, not to mention the luxurious shopping and fine dining options. If you're planning a trip to Zurich, here's a guide on how to make the most of your time there.
1. Explore the Old Town
One of the most charming features of Zurich is the well-preserved Old Town, known as the Altstadt. It's a maze of narrow streets and squares lined with medieval buildings that give visitors a glimpse into the city's past. Start your walk at the Bahnhofstrasse, the city's main thoroughfare, and head to the historic Lindenhof hill for a panoramic view of the city. Then, wander through the charming streets of Niederdorf and explore the many artisan shops and cafes that line it.
2. Visit the Kunstmuseum
Zurich has a world-class art scene, and the Kunstmuseum, located in the city center, houses an impressive collection of Swiss and international art. From the medieval era to modern-day artwork, the museum's vast collection spans several centuries. Don't miss pieces by famous artists like Monet, Van Gogh, and Picasso. The museum also has a beautiful courtyard that's perfect for a break in between exhibits.
3. Go on a boat tour of Lake Zurich
Take a break from the city and head to the nearby Lake Zurich, a recreational hotspot for the city's residents. The lake offers stunning views of the surrounding mountains, and there is no better way to admire it than by taking a boat tour. You can either hop on a public ferry, rent a private boat, or even book a guided tour. You'll find plenty of spots to go for a swim or simply relax by the lake.
4. Shop on Bahnhofstrasse
Zurich is known for its high-end shopping, and the Bahnhofstrasse is the place to be for luxury goods. It's a long street that's home to many famous brands such as Chanel, Gucci, and Louis Vuitton. Even if you're not interested in shopping, the street is worth a visit for the window displays alone. If you're looking for something more budget-friendly, head to Niederdorf or Langstrasse for indie shops and boutiques.
5. Visit the Grossmünster Church
One of Zurich's most iconic landmarks is the Grossmünster Church, a Romanesque-style church that dates back to the 12th century. Legend has it that it was built on the graves of the city's patron saints, Felix and Regula. Visitors can climb to the top of the church tower for a stunning panoramic view of the city.
6. Enjoy the nightlife on Langstrasse
If you're looking for a night out, head to Langstrasse, Zurich's answer to the red-light district. But don't let the reputation deter you; it's also the entertainment district with a range of bars, clubs, and restaurants. From dance clubs to live music venues, there is something for everyone.
7. Take a day trip to Lucerne
If you have a bit more time to spare, take a day trip to the nearby city of Lucerne, located just an hour away by train. With its stunning medieval architecture, picturesque chapel bridge, and scenic lake, Lucerne is one of the most beautiful cities in Switzerland.
Book Your Tour Now
Zurich is a city that combines old world charm with modern amenities, making it a must-visit destination for tourists. From exploring the historic Old Town to shopping on Bahnhofstrasse, there's something for all types of travelers. Don't forget to indulge in Swiss chocolate and cheese while you're there, too. With this guide, you're sure to have an unforgettable time in Zurich.