Are you planning a trip to Stockholm and wondering what are the must-see attractions and things to do in this beautiful city? Look no further! In this post, we've curated a list of the best attractions and activities to help you make the most of your visit to Stockholm. From historic landmarks to world-class museums and scenic parks, there's something for everyone in this vibrant city. Keep reading to discover our top picks and start planning your Stockholm itinerary today!
The 20 Best Must Do Things In Stockholm
The 20 Best Must Do Things In Stockholm
1. Private Stockholm Top Attractions All Inclusive Gran Tour
Explore all the top attractions that Stockholm has to offer with this private all-inclusive gran tour. Your professional driver will be available throughout the tour to provide added security and first aid expertise. You'll be transported in a comfortable, air-conditioned vehicle to all the must-see sites in the city. Alcoholic beverages are also included for your enjoyment.

Meeting up is easy: you can head directly to the meeting point at Stockholms Centralstation or request a pick-up at one of the selected hotels. The tour starts at 9:00 AM and ends back at the meeting point. In the event that most participants are located in the same hotel or location, the tour may be able to pick you up there instead. However, the pre-established meeting points are the standard starting points and very convenient either on foot or public transport. Don't miss out on this exceptional opportunity to explore Stockholm with ease and comfort.
2. Stockholm Full Day Guided Sightseeing Tour With Lunch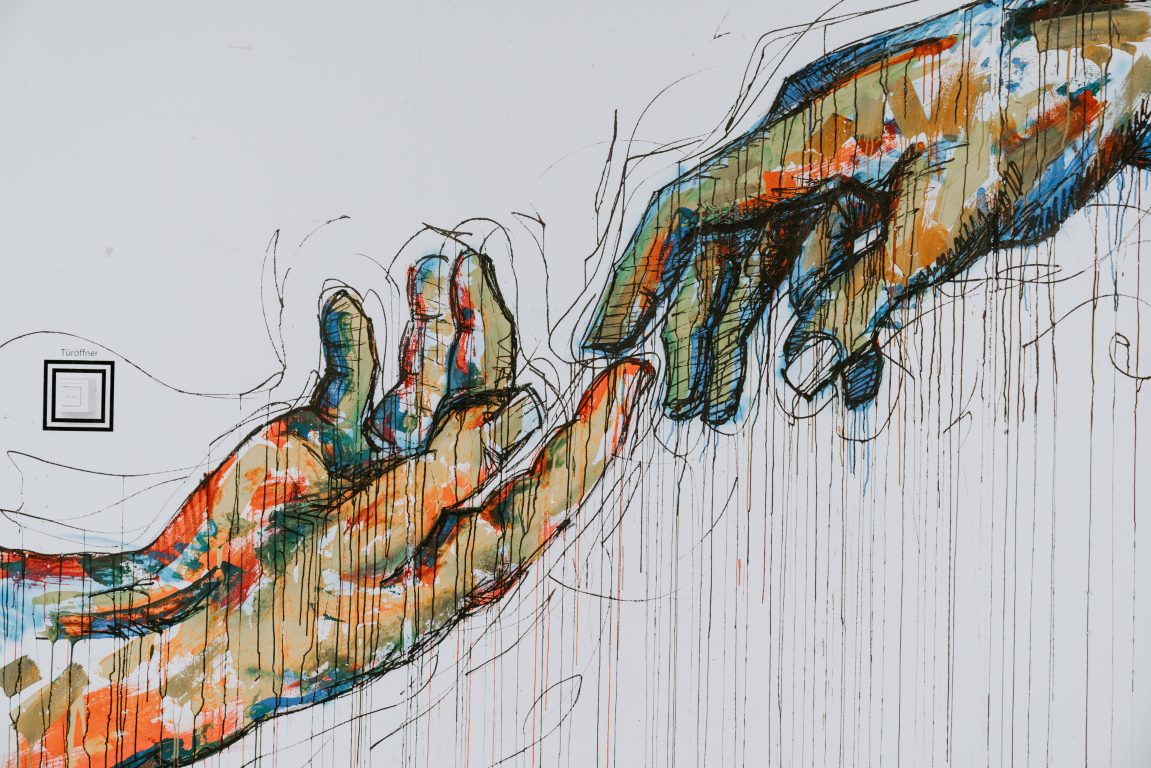 Discover the best of Stockholm's attractions on a comprehensive full-day guided tour. Begin by exploring the historic center of Stockholm's Old Town, followed by a visit to the Royal Castle and the Vasa Warship. Enjoy lunch at the Vasa Museum restaurant before heading to Riddarholmen Island to visit the burial site of the Royals. Continue the tour by discovering ancient treasures and Viking art at the Swedish History Museum. This is an all-inclusive tour, complete with hotel pickup, entry tickets, lunch, and a knowledgeable blue badge guide. With a maximum group size of 7 participants, you'll enjoy an intimate and personalized experience. Transport throughout the tour will be in an air-conditioned vehicle with a professional driver. Alcoholic beverages are not included, but are available for purchase. Don't miss out on this unforgettable opportunity to see Stockholm's top attractions in a single day!
3. Gamla Stan Walking Tour in Stockholm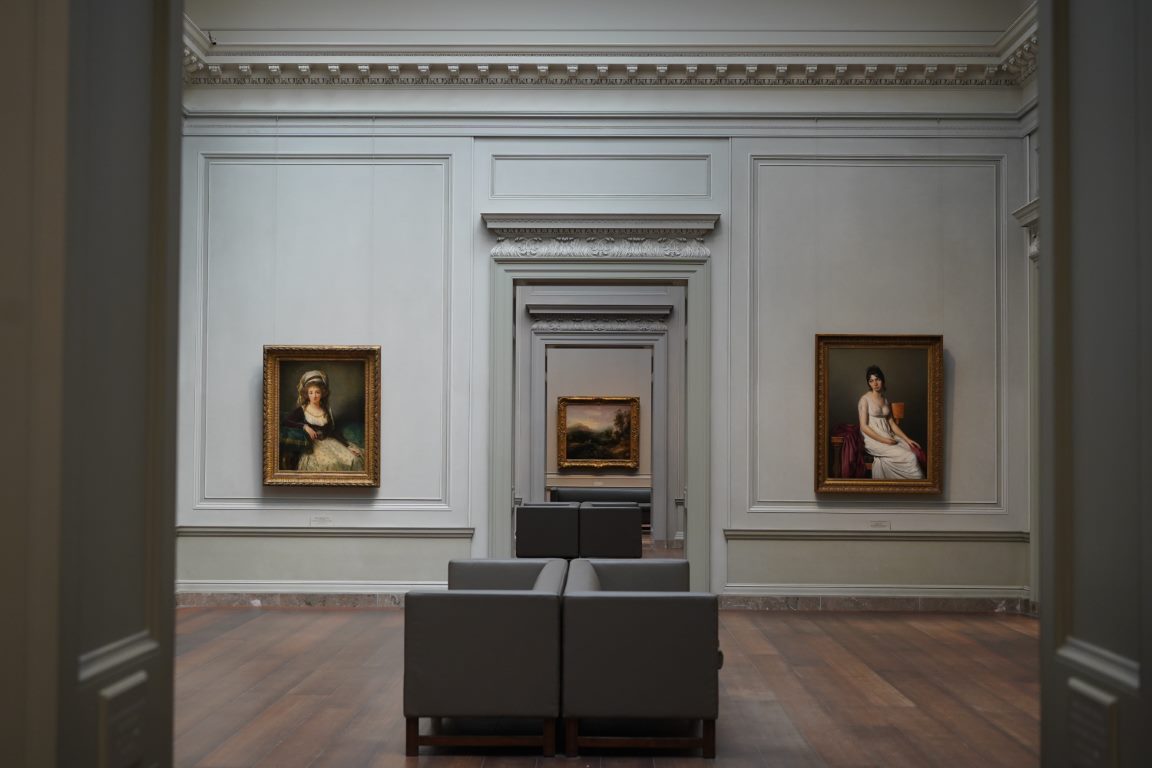 Discover the ancient history of Gamla Stan (Stockholm's Old Town) on this guided walking tour. Follow your local guide down narrow alleyways and cobblestone streets admiring the North-German architecture and learning about the neighborhood's medieval history. On this leisurely walk stop by Stortorget Stockholm's original town square; Kungliga Slottet (the Royal Palace) and the Järnpojken statue. The tour departs from Stortorget outside the Nobel Museum, located in the Old Town. Professional guide and gratuities included. Join us at 02:00 PM and explore Stockholm's past. End the tour at Evert Taubes Terrass.
4. Stockholm 3 Hour City Tour With Live Guide
Explore the top attractions of Stockholm with a comprehensive 3-hour private city tour accompanied by a live guide. As this tour is fully personalized, you can discuss your preferences with your guide based on your interests. Be ready to visit must-see sites including the Royal Palace, Old Town, Vasa Museum, Diplomatic City, Södermalm, Östermalm, various churches, and City Hall. You will spend 45 minutes in the Old Town, where you can take a leisurely city walk and learn more about the historic district. The tour also includes a guided visit to the famous Vasa Museum and a slow drive over the Western Bridge, where you can capture stunning views of Stockholm's scenic beauty. Perfect for anyone who wishes to discover the capital of Sweden in a short amount of time, this 3-hour city tour will provide you with a dense and information-packed experience.
5. Stockholm Old Town and Vasa Museum a Small Group Tour
Explore Stockholm's Old Town and the Vasa Museum with a small-group tour that provides an intimate alternative to crowded sightseeing buses. Learn about the city's fascinating history as you visit famous sights with a knowledgeable guide. Take a boat ride to Djurgården and enjoy a guided visit inside the Vasa Museum without the hassle of long ticket lines. The tour includes entrance to the Vasa Museum and the fee for the boat trip to Djurgården. The meeting point is at Munkbrogatan 8 in the Gamla Stan metro station in front of the "Pressbyrån kiosk" at 10:00 AM, and the tour ends at the Vasa Museum on Galärvarvsvägen 14. Don't miss this perfect overview tour to learn about Stockholm's history and top sights with great access to the guide for questions.
6. Stockholm by Land and Water on the Amphibious Bus Tour
Experience Stockholm from both land and water on this amazing Amphibious Bus Tour. The tour takes you through the historic center of Stockholm, allowing you to see notable landmarks such as the Royal Palace, Royal Theatre, Stureplan, and the Royal Island of Djurgården. Feel the thrill as the ten-ton bus hits the water, giving you a unique perspective of the city. Learn about Stockholm's history from a variety of angles with the entertaining live guide on board. Note that the tour is not suitable for children under three years and wheelchair users. The ticket for the Amphibious Bus Tour and the guide are included. Don't miss this opportunity to discover the best of Stockholm on this fun and exciting tour.
7. Djurgarden Sightseeing Tour
Get more out of a visit to Djurgarden in Stockholm with a tour led by a local guide. This two-hour walking tour will give you the lowdown on the island's impressive parkland and cultural attractions. You'll discover the hotspots and hidden gems of the city park that visitors might otherwise overlook. The tour includes visits to museums like Skansen and the Vasa Museum, and you'll learn about the Stockholm archipelago as you explore Djurgarden. Use the tour to orient yourself around Stockholm's top attractions and find photo-worthy vantage points with the help of a local guide. The tour starts at Djurgårdsvägen 2 in Stockholm, where you will meet your guide outside of the entrance to the Royal Djurgården Visitor Center. The activity ends back at the meeting point. Book online for instant confirmation of this Stockholm walking tour.
8. Abba the Museum Stockholm Walk in Dance Out
Visit the spectacular ABBA The Museum on the island of Djurgården in Stockholm and enjoy an out-of-the-ordinary experience with this entry ticket. See costumes belonging to the 4 group members along with gold records, original items, memorabilia, and much more. Walk in the footsteps of ABBA and listen to an audio guide in which Agnetha, Benny, Björn, and Frida share their personal memories and stories from their fantastic career. Discover what you look like in their legendary stage costumes and sing at the legendary Polar Studio formed by ABBA musicians Björn Ulvaeus and Benny Andersson. Experience the exciting 3D avatars and enter the stage with the band. By the end, you will feel like the 5th member of the band. The entry ticket to ABBA The Museum is included in the tour package, along with the audio guide which can be bought at the museum.
9. Stockholm City Hop on Hop Off Boat Tour
Glide through the picturesque canals of Stockholm during this hop-on hop-off boat tour. Take in the city's important landmarks such as the Royal Palace, Old Town, the Gröna Lund amusement park, and the Vasa Museum. Enjoy the informative audio commentary on board or hop off at any of the waterfront stops to explore the city at your own pace. Your ticket is valid for a full 24 hours and allows discounted admission to many city attractions. Don't miss the chance to see the best attractions of Stockholm with this popular tour.
10. Stockholm Guided Sunset Kayaking Tour With Barbecue
What about experiencing Stockholm in a completely unique way? Enjoy a guided sunset kayaking tour in the city and explore its beautiful waterways. The tour starts at Stockholm Långholmen Island at 18.00 and paddles for one hour before stopping at a beautiful location for a sunset view dinner. You'll have the opportunity to take a swim and enjoy the scenery while your guide grills some delicious sausages. After dinner, we will make our way back to the starting point, ending the tour at 21.00. From May 14th, the tour will start at 17.00 and finish at 20.00. Don't miss the chance to see Stockholm in a completely unique way with this sunset kayaking tour with barbecue.
11. Stockholm Bridges Cruise
This sightseeing cruise is a must-do activity for anyone visiting Stockholm. The Stockholm Bridges Cruise takes you on an exploration of the city's charming waterways while passing under 15 picturesque bridges. You'll sail by the postcard-pretty Gamla Stan (Old Town) and islands of Södermalm Lilla and Stora Essingen, admire the woodlands and parks of Djurgården from the water, and pass through two locks connecting Lake Mälaren and the Baltic Sea. All while relaxing on board and enjoying drinks and snacks from the on-board café (own expense). The audio guide will provide interesting commentary on what you see and passing landmarks. What's more, Wi-Fi and restrooms are available on board, and gratuities are included. The meeting point is Strömma biljetter, located at Södra Blasieholmshamnen 11 111. Join this cruise and see the city's beauty from a new perspective.
12. Stockholm Top Attractions All Inclusive Gran Tour
This all-inclusive Gran Tour of Stockholm's top attractions is the perfect way to experience the beauty and history of the city. With air-conditioned transport and a multilingual professional driver at your disposal, you'll be able to relax and enjoy the journey while also feeling safe and secure.

Your day will begin at 9:00 AM at the meeting point of Nils Ericson, outside the Central Railroad Station. If you'd like, pickup can be arranged from select hotels within Stockholm's inner city.

The tour includes visits to the most famous and impressive sites in Stockholm, including the Royal Palace, Gamla Stan (Old Town), the Vasa Museum, and the ABBA Museum. In addition to entrance fees to these attractions, lunch and alcoholic beverages are also included in the tour.

At the end of the day, you'll return to the meeting point to conclude the tour. Don't miss out on this wonderful opportunity to discover the best that Stockholm has to offer!
13. Stockholm Top Attractions All Inclusive Gran Tour 1 2 Day
This tour is perfect for travelers with limited time in Stockholm. Enjoy a half-day tour to the city's main attractions, including the medieval Old Town, the Royal Palace, and the Swedish History Museum. Admission to all sights on the itinerary is included, which saves you time waiting in ticket lines. An experienced guide joins you throughout the tour to provide commentary, making your experience more personalized. Lunch is also included, so you won't need to bring food with you. You'll be picked up from Stockholm Centralstation, or you can head directly to the meeting point if you prefer. With an air-conditioned vehicle and a multilingual driver who is also a security and first aid expert, you're guaranteed a safe and comfortable experience. Additionally, alcoholic beverages are available. Take advantage of this opportunity to see the top Stockholm sights without worrying about the logistics.
14. The Wooden Bicycle Tour in Stockholm
Ride a handcrafted wooden bicycle through the streets of Stockholm on this 2-hour city sightseeing tour. You will be accompanied by a knowledgeable guide who will provide commentary on Stockholm's colorful history as well as its efforts to be one of the most sustainable countries in the world. With the help of the city's extensive network of bike lanes, you will be able to cover more ground than you could on foot and see top attractions such as Stockholm City Hall and the 18th-century Stockholm Palace. During the tour, you will also discover trendy districts like Södermalm and enjoy some of the best viewpoints of the city. The meeting point is at Klara Västra kyrkogata 20, to the left of the stairs leading up to the church Klara kyrka. The tour includes both the guide and the bicycle, and gratuities are also covered. The activity ends back at the meeting point.
15. Stockholm Archipelago Sightseeing Tour
Experience the best of Stockholm's archipelago on a round-trip city cruise. Climb aboard a classic archipelago ship, either M/S Östanå I built in 1906 or S/S Stockholm built in 1931, and enjoy the beautiful sights and fascinating stories with a guide on board. Cruise along the coast of the second largest archipelago in the Baltic Sea and learn about the history of different sights you pass.

Refreshments such as hot and cold drinks, sandwiches, salads, and pies are available for purchase from the onboard cafeteria. Toilets are also available on board. This sightseeing cruise is not suitable for wheelchair users. Don't miss the chance to see the natural wonders of the Stockholm archipelago on this unforgettable tour.
16. Stockholm Paradox Museum Admission Ticket
Experience the world's largest collection of paradox-based exhibits with an all-access admission ticket to the Paradox Museum Stockholm. Get swept up in mind-bending optical paradoxes and interactive exhibits that will capture your imagination. Discover the secrets of each paradox with descriptions and QR codes, and capture dazzling effects from the best angles with clearly-marked photo points. The fun doesn't end when you leave the museum – purchase a game or souvenir from the Paradox Boutique to bring the experience home with you. The admission ticket includes access to all exhibition areas and hotel pickup and drop-off for a seamless experience. Don't miss out on this fun and educational attraction during your trip to Stockholm.
17. Stockholm Self Guided Mystery Tour
This self-guided walking tour is perfect for mystery and crime enthusiasts, where you get to solve a fascinating mystery inspired by real events from the late 1800s. The tour starts at Kartbutiken in Stockholm's city center where you collect your envelope, and from there you set out on an adventure around the Old Town of Stockholm.

As you follow down the dark path, you'll learn about the history of Stockholm and Gamla Stan, and wake up your inner Sherlock Holmes as you complete tasks and solve problems that lead you closer and closer to a solution. The mystery revolves around a missing debt collector and a blood-stained briefcase that needs to be found.

Stay sharp and connect problem-solving with detective work to uncover the truth behind the mystery. If you're up for the challenge, this self-guided mystery tour is a perfect way to experience Stockholm's Old Town and feel the tension of an exciting city adventure.
18. Stockholm Hop on Hop Off Boat Cruise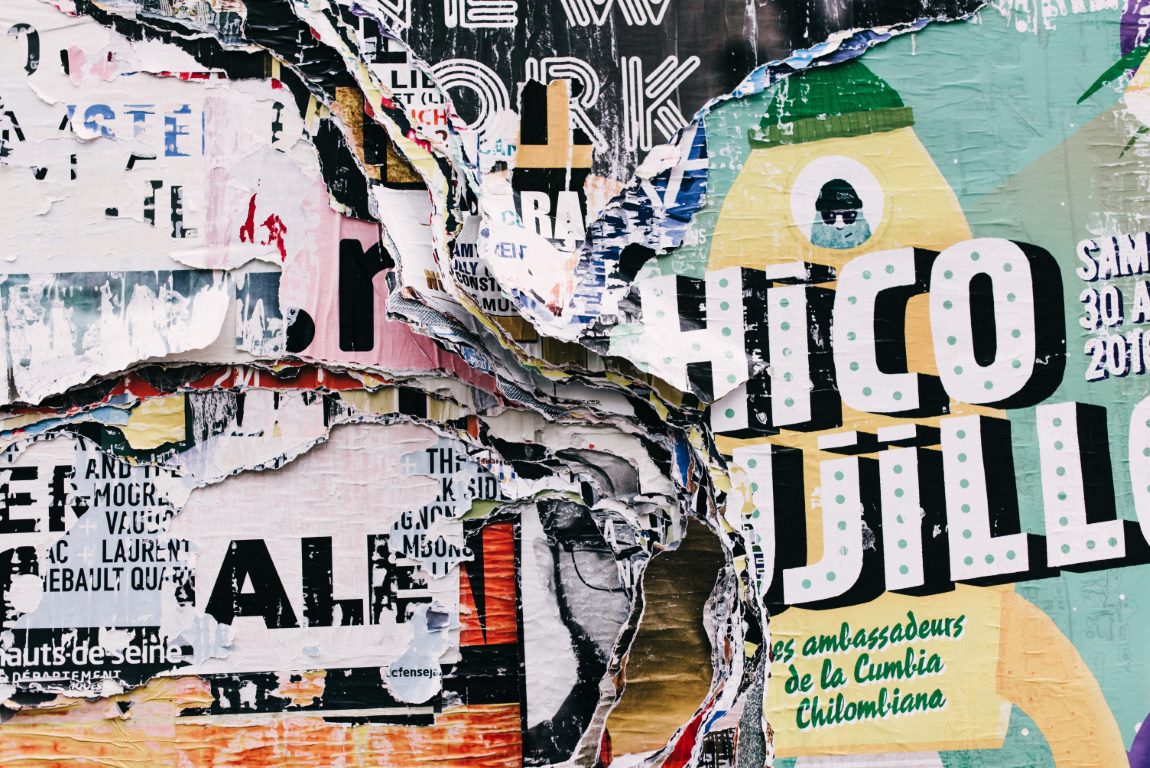 Explore the beauty of Stockholm's most important landmarks from the decks of a refurbished boat during your 24-hour hop-on hop-off tour. Disembark at attractions like the Royal Palace, ABBA The Museum, and the Vasa Museum and enjoy the stunning panoramic views of the shoreline while spending as much or as little time as you like at each stop. Engage with the audio tour, available in several different languages, and gain valuable insights into Stockholm's history and culture. With a boat ticket that is valid for 24 hours, enjoy a comprehensive overview of the city's top attractions.
19. City Sightseeing Stockholm Hop on Hop Off Tour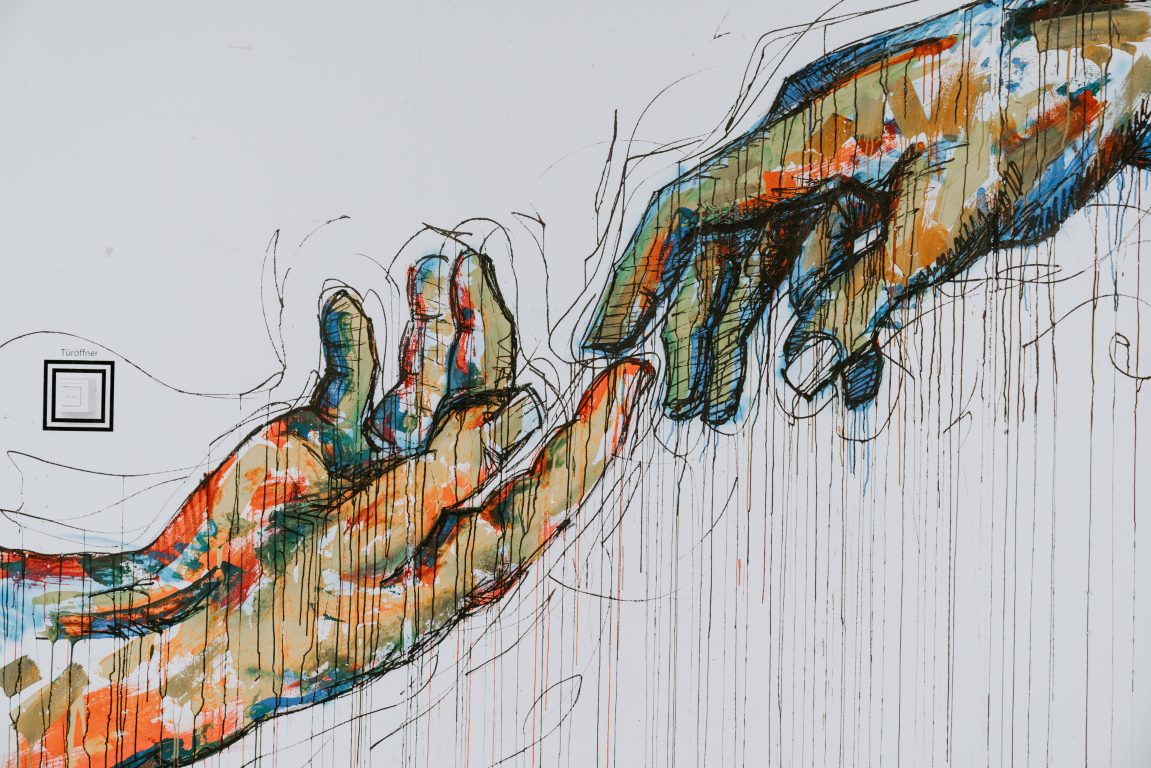 See the breathtaking sights of Stockholm at your convenience with the City Sightseeing hop-on hop-off bus tour. With the option of a 24- or 72-hour ticket, you can create your personalized itinerary and explore the city at your own pace. Admire landmarks like the Vasa Museum, Stockholm Royal Palace, and Gamla Stan with informative audio commentary on board the bus. For those who select the ticket that includes the boat tour, you can also experience the city from the water. This tour offers the freedom and flexibility to visit attractions that capture your interest and continue your tour by catching the next bus. Please note that food, drinks, hotel pickup and drop off, and gratuities are not included in the tour. Check hours for each tour option before selecting your preferred one.
20. Sodermalm Guided Sightseeing Tour
Voted by Vogue Magazine as "One of the 15 coolest areas in the world," Södermalm island is home to stylish vintage stores, trendy cafes, and some of the most breathtaking views of Stockholm. Join this guided sightseeing tour to explore "SoFo," Stockholm's equivalent to New York's Soho, where you can indulge in world-class Swedish design and discover some of the city's most popular and secret beaches. With a professional local guide, uncover the best-kept secrets of this laid-back district while taking in the bountiful views as you stroll around. This tour also includes gratuities for your convenience. Come and make the most of the mix of charming cafes and seriously good food while enjoying incredible walks with stunning nature and architecture views on this personalized guided tour.
FAQs About Visiting Stockholm
Stockholm, the capital city of Sweden, is a popular destination for tourists from all around the world. With its rich history, stunning architecture, excellent cuisine, and beautiful landscapes, it's no wonder why people flock to the city. However, like any other city, Stockholm has its unique features, and visitors often have questions. In this blog post, we'll address some of the most frequently asked questions by tourists about Stockholm.
What's the Best Time to Visit Stockholm?
Stockholm is a city that has something to offer all year round, but it's essential to consider the weather when planning your visit. If you're interested in outdoor activities, the best time to visit Stockholm is during the summer months, from June to August, when the weather is pleasant, and the days are long. During this time, you can enjoy the city's public parks, take boat tours, and explore the archipelago.If you're interested in winter sports and activities, you can visit Stockholm during the winter months, from December to February. During this time, you can enjoy skating, skiing, and other winter sports.
What's the Currency Used in Stockholm, and Where Can I Exchange Money?
The official currency of Sweden is the Swedish krona (SEK), and you can exchange money at banks, exchange offices, and hotels. However, it's essential to note that the exchange rates at hotels and airports are often not as favorable as those at banks and exchange offices. If you're planning to use your credit card, be sure to check with your bank beforehand to avoid any international transaction fees.
How Do I Get Around Stockholm?
Stockholm has an excellent public transportation system, which includes buses, trains, trams, and the subway. If you're planning to visit the city's tourist attractions, the best option is to buy a travel card that allows you to take unlimited rides on all public transportation. You can buy travel cards at most subway and train stations, as well as at convenience stores and tourist information centers.Alternatively, you can also explore the city on foot or by bike. Stockholm is a pedestrian and bike-friendly city, and you can rent a bike at many locations throughout the city.
What Are the Must-Visit Tourist Attractions in Stockholm?
Stockholm is filled with tourist attractions, but some are more popular than others. Here are some of the must-visit attractions:
The Royal Palace – the official residence of the Swedish monarch, it's one of the largest palaces in Europe.

Vasa Museum – a museum dedicated to the Vasa, a warship that sunk on its maiden voyage in 1628 and was salvaged in 1961.

Gamla Stan – the old town of Stockholm, with its narrow streets, brightly colored buildings, and unique shops, it's a must-visit for all visitors.

Skansen – an open-air museum showcasing traditional Swedish architecture and culture.

Drottningholm Palace – a UNESCO World Heritage Site, and the private residence of the Swedish Royal Family.
What's the Food Like in Stockholm?
Swedish cuisine is diverse and generally consists of meat, fish, and vegetables. Some classic Swedish dishes include meatballs, herring, and Janssons frestelse (a potato casserole). Stockholm has many restaurants that cater to different tastes and budgets, and you can find something to suit your taste buds.If you're looking for a unique gastronomic experience, you can try out Fika, a Swedish tradition that involves having coffee and pastries with friends or colleagues. You can find Fika spots in every corner of the city.
Is Stockholm a Safe City?
Stockholm is generally considered a safe city, with a low crime rate. However, like any other big city, it's always essential to be cautious and aware of your surroundings. Pickpocketing can occur in crowded areas, so it's best to keep your valuables secure and be mindful of your surroundings.
What's the Nightlife Like in Stockholm?
Stockholm has a vibrant nightlife scene, with several bars, clubs, and breweries to choose from. The city caters to all tastes, from techno clubs to jazz bars.One popular nightlife destination is Stureplan, a square with several nightclubs and bars. Another area to check out is Södermalm, known for its alternative bars and live music venues.
What Language Do People Speak in Stockholm?
Swedish is the official language in Stockholm, but nearly everyone speaks English as well. It's easy to navigate around the city, and you won't have any trouble communicating with the locals.
How to Spend Your Time as a Tourist in Stockholm
Stockholm is the capital and largest city in Sweden, and a popular destination for tourists from all over the world. Known for its beautiful architecture, rich history, and diverse culture, Stockholm is a great place to spend some time as a tourist. But, with so many things to do and see, it can be hard to know where to start. In this guide, we'll walk you through how to make the most of your time in Stockholm.
1. Visit Gamla Stan
Gamla Stan, or the Old Town of Stockholm, is one of the most popular tourist destinations in the city. With its narrow cobblestone streets, colorful buildings, and medieval architecture, it feels like stepping back in time. Take a stroll through the streets and explore the many cafes, shops, and museums that line the way. One highlight is the Royal Palace, which is open for tours and features several museums and exhibitions.
2. Check out the Museums
Stockholm is home to a number of world-class museums, and there is something for everyone's interests. The Vasa Museum is perhaps the most famous, with its massive 17th-century warship on display. The ABBA Museum is also a popular choice, dedicated to the iconic Swedish pop band. The Nobel Museum is another great option, showcasing the history and legacy of the Nobel Prize.
3. Take a Boat Tour
Stockholm is built on a series of islands, and taking a boat tour is a great way to see the city from a different perspective. There are a variety of options available, from sightseeing tours that take you past the city's landmarks, to dinner cruises that offer a romantic evening on the water. Whatever your preference, a boat tour is a must-do activity while in Stockholm.
4. Visit Skansen
Skansen is the world's oldest open-air museum, and one of the top attractions in Stockholm. It features over 150 buildings from different eras of Swedish history, as well as a zoo with native Scandinavian animals. Take a walk through the exhibits and learn about the country's culture and history, or visit during one of the many festivals and events that are held there throughout the year.
5. Explore the Food Scene
Stockholm has a thriving food scene, with a variety of traditional Swedish dishes as well as international cuisine. Take a trip to Östermalm's Market Hall, a food hall with over 20 vendors selling everything from fresh seafood to pastries. Or, visit one of the city's many Michelin-starred restaurants for a fine dining experience. Whatever your taste, Stockholm has something to offer.
6. Wander Through the Parks
Stockholm is known for its green spaces, and there are several parks throughout the city that are perfect for a leisurely stroll or a picnic. One of the most popular is Djurgården, a large island park that is home to several museums and attractions. Other parks worth visiting include Hagaparken, which features several beautiful gardens and a lake, and the Royal National City Park, a massive stretch of greenery that spans several neighborhoods.
7. Experience the Nightlife
Stockholm has a vibrant nightlife scene, with a variety of bars, clubs, and music venues to choose from. Visit Stureplan, a popular square in the city center that is home to several upscale bars and nightclubs, or check out the hipster scene in the Södermalm neighborhood. Whatever your preference, Stockholm has something for everyone.
Book Your Tour Now
Stockholm is a beautiful and diverse city, and there are endless ways to spend your time there as a tourist. Whether you're interested in history, culture, food, or nightlife, there is something for everyone. By following these tips, you'll be sure to make the most of your time in the city and leave with memories that will last a lifetime.