Reykjavik, the capital city of Iceland, is a vibrant and enchanting destination that is renowned for its natural beauty, rich cultural heritage, and thrilling outdoor adventures. From stunning landscapes and spectacular geysers to world-class museums and eclectic restaurants, Reykjavik offers something for every type of traveler. In this post, we have rounded up the best attractions and things to do in Reykjavik to help you plan an unforgettable trip to this incredible city. So get ready to explore the wonders of Reykjavik and discover why it is one of the most sought-after destinations in the world.
The 3 Best Local Experiences in Reykjavik
The 3 Best Local Experiences in Reykjavik
1. Snaefellsnes Western Peninsula Snaefellsjokull
This private tour takes you to Snæfellsnes National Park, a hidden gem in Iceland that's off the beaten path. You'll visit Stykkishólmshöfn, a small town known for its fishing industry, and Bjarnarhofn Shark Museum to learn about Icelandic history and folklore. The tour also takes you past spectacular mountains, treacherous cliffs, and wild, rocky beaches until you reach the Snaefellsjokull glacier. You'll have a personalized experience with a guide who will share their knowledge of Icelandic culture with you. The hassle-free pickup can be arranged from anywhere in Reykjavik, making your day trip stress-free. Bottled water and WiFi on board are included for your convenience. This tour ends back at the meeting point in Reykjavik.
2. The Diamond Tour Floinn
The Diamond Tour Floinn is the perfect opportunity to escape the hustle and bustle of Reykjavik and explore Iceland's beautiful natural surroundings. This small-group tour allows for a personalized experience, with a maximum capacity of just 10 people. After pickup from your hotel, you'll embark on a scenic journey to see some of Iceland's most stunning sights. Marvel at Urridafoss Waterfall, visit the historic Strandarkirkja church by the beach, and go bird-watching at the Krýsuvíkurbjarg Cliff. You'll also catch a glimpse of thermal hot springs and other natural wonders. The air-conditioned vehicle and parking fees are included in the tour price, as well as lunch and snacks. You can either meet the group at the designated location or request pickup from your hotel. Don't miss this chance to discover the true beauty of Iceland's untouched landscapes.
3. Reykjavik City Card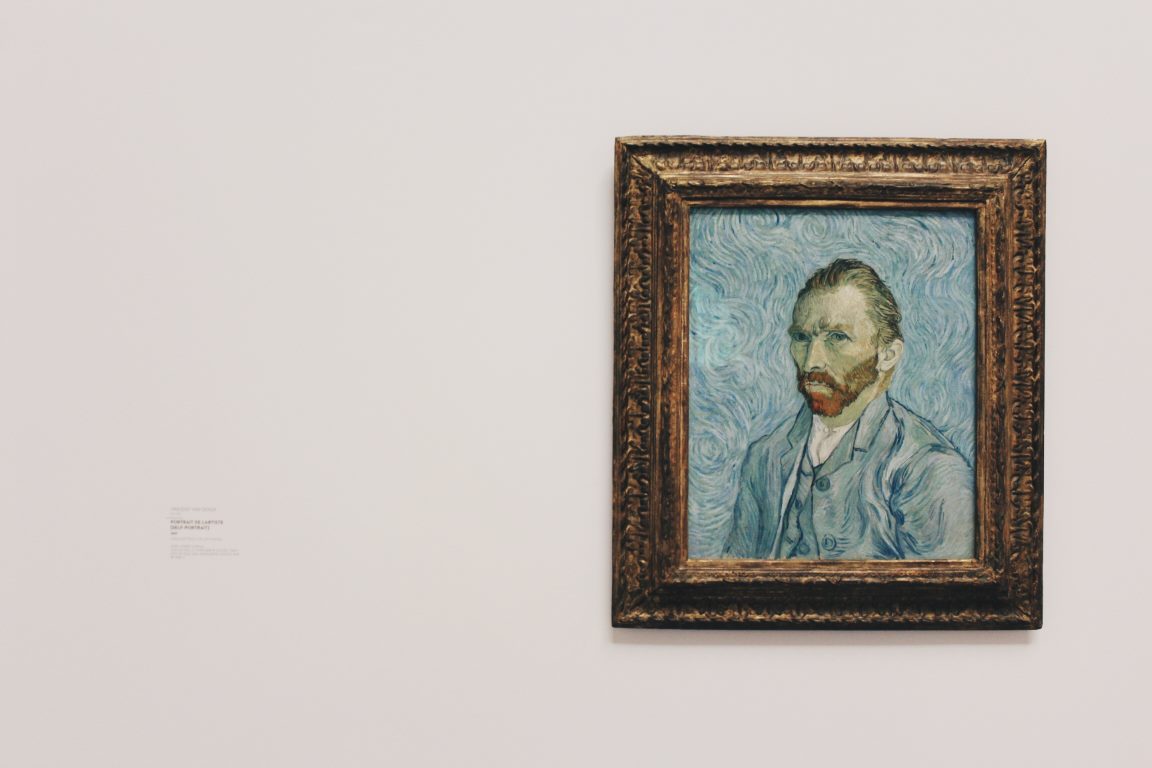 Explore Reykjavik with ease using the Reykjavik City Card. This card allows you to visit all of the city's museums for free as well as giving you access to seven geothermal pools. You can travel between attractions for free with unlimited access to buses. Discover the vibrant cultural scene and the stunning natural landscape at your own pace. Reykjavík boasts a variety of galleries, museums, and theaters that support a sophisticated artistic scene, along with annual festivals, special exhibitions, and stage productions that keep the cultural calendar full year round. With this card, you also have access to all of the geothermal swimming pools in the city. Discover and experience the energy of the northernmost capital city in the world thanks to the Reykjavik City Card.
Frequently Asked Questions about Reykjavik
Reykjavik, the capital and largest city of Iceland, is a popular destination among tourists for its stunning natural attractions, unique culture, and welcoming people. If you are planning to visit Reykjavik, there are a few frequently asked questions that you might have. In this blog post, we will answer some of these questions to help make your trip as smooth and enjoyable as possible.
1. What is the best time of year to visit Reykjavik?
The best time of year to visit Reykjavik depends on your preferences and what you want to do during your trip.If you want to experience the famous midnight sun, which is when the sun never fully sets during the summer, then visit Reykjavik between May and August. This is also the best time for whale watching and outdoor activities such as hiking and camping.If you want to see the northern lights, then visit Reykjavik between September and April. This is also the best time for snow sports such as skiing and snowboarding.
2. What is the currency used in Reykjavik?
The currency used in Iceland, including Reykjavik, is the Icelandic króna (ISK). Most places in Reykjavik, including hotels, restaurants, and shops, accept credit cards, but it's always a good idea to carry some cash around for smaller purchases or in case of emergencies.
3. Is English spoken in Reykjavik?
Yes, English is widely spoken in Reykjavik, and you should have no problems communicating with the locals. Icelandic is the official language of Iceland, but most Icelanders are fluent in English, and many signs and menus are also in English.
4. What is the weather like in Reykjavik?
The weather in Reykjavik can be unpredictable, and it's a good idea to prepare for all types of weather during your trip. The average temperature in Reykjavik during the summer months (June-August) is around 10-14°C (50-57°F), while the winter months (December-February) can be much colder, with average temperatures below freezing point.
5. What is the best way to get around Reykjavik?
The best way to get around Reykjavik is on foot or by public transportation. Reykjavik is a small city, and most attractions are within walking distance of each other. If you prefer to take public transportation, there are buses that run throughout the city, and you can buy a Reykjavik City Card that includes unlimited bus rides, free entrance to some museums, and discounts at various shops and restaurants.
6. What are some must-see attractions in Reykjavik?
Reykjavik has a lot of must-see attractions, including:- The Hallgrímskirkja church, which is the most famous landmark in Reykjavik and offers stunning views of the city from its tower.
– The Blue Lagoon, which is a geothermal spa located about 45 minutes from Reykjavik and is famous for its warm, mineral-rich waters.
– The Harpa Concert Hall, which is a stunning piece of architecture and hosts a variety of concerts and events throughout the year.
– The Icelandic Phallological Museum, which is a unique museum that displays a collection of penises and other related objects from various animals.
How to Spend Your Time as a Tourist in ReykjavikReykjavik is the capital of Iceland and a popular destination for tourists. This charming city has a lot to offer, from hot springs to stunning landscapes, and impressive architecture. If you're planning a trip to Reykjavik, here are some tips on how to make the most of your time.1. Visit HallgrimskirkjaOne of the most iconic landmarks in Reykjavik is the Hallgrimskirkja Church, which is also the tallest building in Iceland. The church is open daily for visitors, and if you're up for an adventure, you can take the elevator to the top and enjoy the breathtaking views of the city from the observation deck.2. Explore the Harpa Concert HallThe Harpa Concert Hall is an architectural masterpiece and a must-visit for anyone interested in design and culture. The concert hall is located in the heart of Reykjavik and offers a variety of events and concerts throughout the year. Guided tours are also available if you want to learn more about the history and design of the building.3. Take a Stroll Along the Old HarborThe Old Harbor area in Reykjavik is a charming and picturesque part of the city that is perfect for a relaxing stroll. Here, you can take in the stunning views of the bay, browse the local shops and markets, and enjoy a delicious meal at one of the many excellent seafood restaurants.4. Visit the Reykjavik Art MuseumThe Reykjavik Art Museum is home to a vast collection of modern and contemporary art from Iceland and around the world. The museum is housed in three different buildings, each with its unique style and exhibits. If you're a fan of art, this is one place you won't want to miss.5. Go on a Whale Watching TourWhale watching is one of the most popular activities in Reykjavik, and for a good reason. The waters around Iceland are home to a wide variety of whale species, including minke, humpback, and orcas. Whale watching tours typically last around 3 hours and offer a unique opportunity to see these magnificent creatures up close.6. Relax in the Blue LagoonNo trip to Iceland is complete without a visit to the famous Blue Lagoon. This geothermal spa is located about an hour's drive from Reykjavik and offers a unique and relaxing experience. The water in the lagoon is rich in minerals and is said to have healing properties that can soothe and rejuvenate. Book your tickets in advance to avoid long queues.7. Take a Day Trip to the Golden CircleThe Golden Circle is a popular day trip from Reykjavik that takes you to some of Iceland's most iconic natural landmarks. The tour includes stops at Thingvellir National Park, Geysir geothermal area, and Gullfoss waterfall. This tour is a great way to take in the beauty of Iceland's natural landscape and learn more about the country's history and culture.Final ThoughtsReykjavik is a beautiful and exciting city that offers a unique blend of culture, nature, and history. With these tips, you can make the most of your time in Reykjavik and create unforgettable memories that will last a lifetime. Remember to plan ahead, pack for the weather, and most importantly, have fun!