How to Plan Your Victoria Day Trip by Seaplane
Are you looking for an exciting day trip in Victoria, British Columbia? Look no further than the Victoria Day Trip by Seaplane offered by Harbour Air and Westcoast Air. This full-day excursion includes a seaplane flight from Vancouver Harbor to Victoria's Inner Harbor, a bus tour to the Butchart Gardens, and time to explore other Victoria attractions. In this step-by-step guide, we'll walk you through everything you need to know to plan your perfect day trip.
Step 1: Book Your Tour
The first step to planning your Victoria Day Trip by Seaplane is to book your tour. You can easily do this online through GetYourGuide.com. The link to book the tour is https://www.getyourguide.com/victoria-british-columbia-l551/victoria-day-trip-by-seaplane-t18213/?partner_id=UWJ1LS2. Bookings usually require at least 24 hours in advance.
Step 2: Arrive at Vancouver Harbor
On the day of your tour, arrive at Vancouver Harbor at least 30 minutes before your scheduled departure time. The seaplane terminal is located on the east side of the harbor near the Trade and Convention Center.
Step 3: Board the Seaplane
Once you arrive at the seaplane terminal, check in with the staff at the Harbor Air and Westcoast Air desk. They will help you board the seaplane and provide safety instructions for the flight. The flight to Victoria lasts approximately 35 minutes, during which you'll enjoy stunning views of the Gulf Islands.
Step 4: Take the Bus Tour to Butchart Gardens
After arriving in Victoria, hop on a coach tour that takes you directly to the Butchart Gardens. This tour is approximately 2 hours long and provides plenty of time to explore the world-famous gardens.
Step 5: Explore Victoria Attractions
After the Butchart Gardens tour, you'll have free time to explore Victoria. There are many attractions within walking distance from the Inner Harbor, including the Royal BC Museum and the Fisherman's Wharf. If you're interested in shopping, be sure to check out the boutique stores on Government Street.
Step 6: Return Seaplane Flight
At the end of the day, return to the seaplane terminal in Victoria for your scheduled afternoon flight back to Vancouver Harbor. The return flight is also approximately 35 minutes long and provides another opportunity to enjoy the stunning views from above.
Things to Keep in Mind
Before embarking on your Victoria Day Trip by Seaplane, here are some things to keep in mind:
Dress comfortably, as you'll be seated in the seaplane for an extended period of time.
Bring your camera to capture the stunning views from the seaplane and the Butchart Gardens.
Be prepared for the possibility of delays due to weather conditions.
If you have any dietary restrictions, be sure to inform the staff at the time of booking.
Book Your Tour Now
The Victoria Day Trip by Seaplane is an unforgettable full-day excursion that showcases the natural beauty of British Columbia. By following these simple steps, you'll be able to plan your perfect day trip with ease. Book your tour today and experience the thrill of flying over the Gulf Islands and exploring the world-famous Butchart Gardens. Don't miss out on this opportunity to create lasting memories in beautiful Victoria, British Columbia.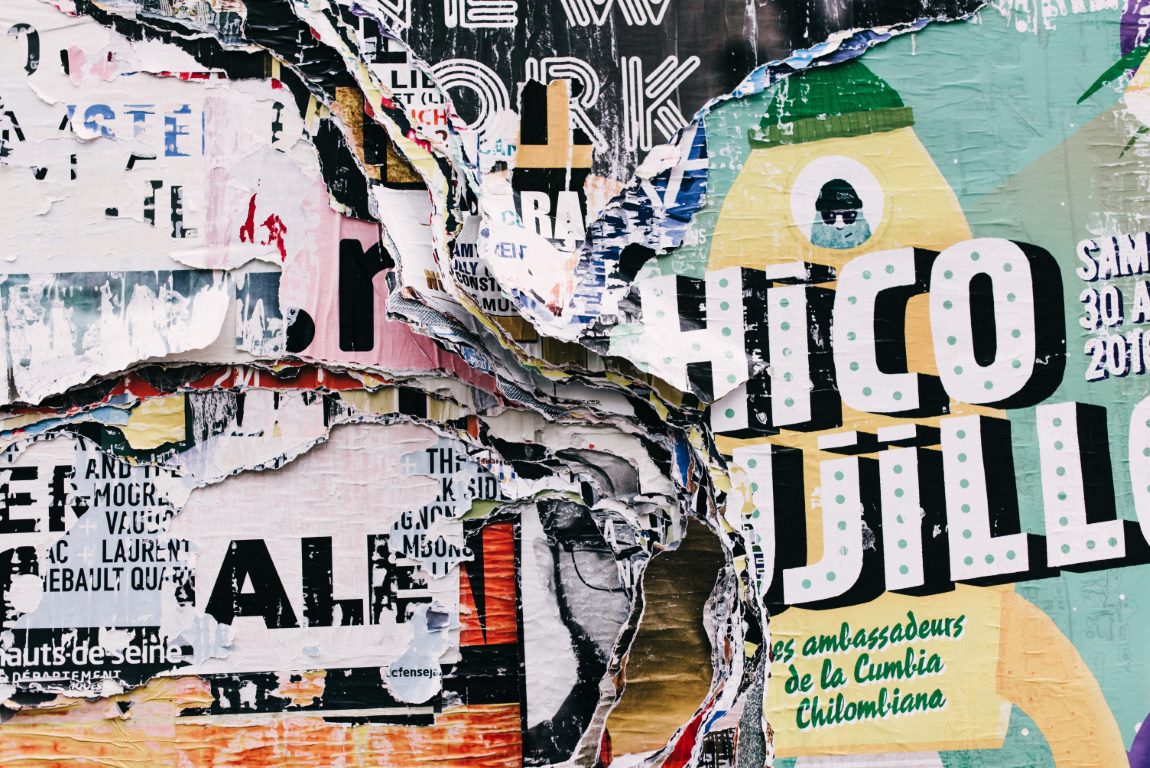 Frequently Asked Questions about Victoria, British Columbia
1. What is Victoria, British Columbia?
Victoria is the capital city of British Columbia, a province on the west coast of Canada. It is located on Vancouver Island and is known for its mild climate, beautiful gardens, historic buildings, and outdoor recreational opportunities. It is a popular tourist destination and attracts people from all over the world.
2. How do I get to Victoria, British Columbia?
You can get to Victoria by car, ferry, or plane. If you are driving, you can take the Trans-Canada Highway to the BC Ferry Terminal in Tsawwassen and then take a ferry to Swartz Bay. From there, it is about a 30-minute drive to Victoria. You can also fly into Victoria International Airport, which has connections to major cities in Canada and the USA, or take a ferry from Seattle or Vancouver.
3. What are some of the top attractions in Victoria?
Some of the top attractions in Victoria include:
The Butchart Gardens
The Royal BC Museum
The Parliament Buildings
The Empress Hotel
Fisgard Lighthouse
Beacon Hill Park
Craigdarroch Castle
Whale watching tours
4. What is the best time of year to visit Victoria?
The best time to visit Victoria is during the summer months, from June to September, when the weather is warm and sunny and there are many outdoor events and festivals. However, Victoria is a year-round destination and there are plenty of things to see and do in the fall, winter, and spring as well.
5. What are some outdoor activities to do in Victoria?
Victoria is a great place for outdoor enthusiasts, with plenty of opportunities for hiking, kayaking, sailing, fishing, golfing, and cycling. Some popular outdoor activities include:
Hiking in Goldstream Provincial Park
Kayaking in the Gulf Islands
Sailing in the Inner Harbour
Fishing in the Strait of Juan de Fuca
Golfing at one of the many golf courses in the area
Cycling along the Galloping Goose Trail
6. What is the climate like in Victoria?
Victoria has a mild climate with mild, rainy winters and warm, dry summers. The average temperature in the summer is around 20°C (68°F) and the average temperature in the winter is around 6°C (43°F). It does rain a lot in Victoria, especially in the fall and winter, so be sure to bring a raincoat!
7. What is the food like in Victoria?
Victoria is known for its seafood, especially its fresh seafood, which is caught locally and served in many of the city's restaurants. Some popular seafood dishes include salmon, halibut, and Dungeness crab. Victoria also has a vibrant local food scene, with many farm-to-table restaurants and farmer's markets where you can buy fresh produce and artisanal goods.
8. What are some day trips I can take from Victoria?
There are many interesting day trips you can take from Victoria, including:
A visit to the Cowichan Valley, known for its wineries and artisanal food producers
A trip to the Gulf Islands, which are known for their natural beauty and laid-back lifestyle
A visit to the seaside town of Sidney, which has a bustling marina and a great selection of shops and restaurants
A trip to the west coast of Vancouver Island, where you can see the rugged coastline and old-growth rainforest of Pacific Rim National Park
9. What is the nightlife like in Victoria?
Victoria has a vibrant nightlife, with many bars, pubs, and nightclubs catering to a variety of tastes. Some popular nightlife spots include:
The Strathcona Hotel, which has multiple bars and a rooftop patio
The Sticky Wicket Pub & Restaurant, which has an extensive beer selection and live music
Hermann's Jazz Club, which has live jazz music seven nights a week
Lucky Bar, which is a popular spot for dancing and live music
10. What is the shopping like in Victoria?
Victoria has a great selection of shops and boutiques, catering to a variety of tastes and budgets. Some popular shopping areas include:
Government Street, which has many souvenir shops and fashion boutiques
The Bay Centre, which is a large shopping mall in the heart of the city
Chinatown, which has many specialty shops and artisanal goods
Market Square, which is a historic market with many boutique shops and restaurants
11. What is the accommodation like in Victoria?
Victoria has a wide range of accommodation options, from luxurious hotels to budget-friendly hostels. Some popular hotels include:
The Fairmont Empress, which is a historic hotel with a prime location on the Inner Harbour
The Magnolia Hotel & Spa, which is a boutique hotel with a focus on luxury and relaxation
The Parkside Hotel & Spa, which is a modern, eco-friendly hotel with a great location near the waterfront
12. Is Victoria a family-friendly destination?
Yes! Victoria is a great destination for families, with many activities and attractions that are fun for all ages. Some popular family-friendly attractions include:
The Royal BC Museum, which has interactive exhibits and displays about BC's history and culture
The Victoria Bug Zoo, which is a great way to learn about insects and other creepy crawlies
The Miniature World Museum, which has intricate models of famous landmarks from around the world
The Victoria Butterfly Gardens, which is a tropical paradise filled with exotic butterflies, birds, and plants
How to Spend Your Time as a Tourist in Victoria British Columbia
Are you planning a trip to Victoria British Columbia and wondering how to spend your time in this beautiful city? There are plenty of things to see and do, and this guide will help you plan your itinerary to make the most out of your visit. Here are our top recommendations for activities, attractions, and sights to see during your stay.
Explore the Inner Harbour
One of the most iconic areas of Victoria British Columbia is the Inner Harbour. This bustling area is home to many attractions, shops, and restaurants. Take a stroll along the waterfront to see some of the most beautiful views of the city. Don't forget to take a photo with the famous Empress Hotel in the background.
Visit the Royal BC Museum
Located just a short walk from the Inner Harbour, the Royal BC Museum is a must-visit attraction. This museum boasts an impressive collection of artifacts and exhibits that showcase the history and culture of British Columbia. From interactive displays to ancient artifacts, there is something for everyone at this museum.
Experience the Beauty of Butchart Gardens
If you're looking for a peaceful and serene attraction, look no further than Butchart Gardens. This stunning garden is located just a short drive from the city and offers visitors a chance to see over 900 different species of plants. The gardens are open year-round, so make sure to visit no matter what time of year you're in town.
Explore the Victoria Bug Zoo
For a unique experience, head to the Victoria Bug Zoo. This indoor attraction is home to over 50 species of bugs from around the world, including tarantulas and scorpions. Visitors can get up close and personal with these creepy crawlies, all in a safe environment with knowledgeable staff.
Take a Whale Watching Tour
Victoria British Columbia is one of the best places in the world to go whale watching. Take a boat tour out into the Pacific Ocean to see these magnificent creatures up close. You may even spot other marine life like dolphins, sea lions, and porpoises.
Grab Some Food at Fisherman's Wharf
Looking for a unique dining experience? Head to Fisherman's Wharf, where you'll find a variety of seafood options served up right on the water. From fish and chips to seafood chowder, there is something for every seafood lover at this bustling dockside marketplace.
Relax at the Beach
Victoria British Columbia is home to many beautiful beaches, including Dallas Road Beach and Willows Beach. Take a picnic and soak up some sun, or take a dip in the cool waters.
See the Sights at Beacon Hill Park
This 200-acre park is located just south of downtown Victoria and is home to many sights and attractions. Take a walk through the gardens, see the wildlife at the petting zoo, or climb to the top of the park's highest point for stunning views of the city.
Final Thoughts
There is no shortage of things to see and do in Victoria British Columbia. From exploring the Inner Harbour to relaxing at the beach, there is something for everyone. This guide should help you plan your itinerary and make the most out of your visit to this beautiful city. Remember to take plenty of photos and soak up all the sights and sounds of Victoria British Columbia.