How to Plan Your Termessos Daily Tour by U Can Travel Antalya
If you're planning a trip to Antalya and looking for a unique cultural experience, a day trip to Termessos National Park is an excellent choice. This ancient Pisidian city is situated on the top of a hill, surrounded by the Taurus mountain range, and provides an awe-inspiring view of the city and surrounding natural beauty. U Can Travel Antalya offers a Termessos Daily Tour that is led by a professional art historian and includes hotel transfers and lunch. In this guide, we will walk you through how to plan and make the most of your Termessos Daily Tour by U Can Travel Antalya.
Overview of the Tour
The Termessos Daily Tour by U Can Travel Antalya is a full-day excursion that starts with front-door pickup from your hotel in Antalya. Your expert guide will meet you at the designated time, and you will begin your journey to the ancient ruins of Termessos. During the tour, you will explore the well-preserved ancient city of Termessos, which is surrounded by the protected Termessos National Park. Alongside the city ruins, you will also enjoy the beautiful native flora and fauna that can be found throughout the park. This tour is perfect for history buffs, nature lovers, and those who love exploring ancient ruins. You'll have a chance to dive deep into the rich history of the region while soaking in the breathtaking beauty of the Taurus Mountains. Here's everything you need to know to plan for your Termessos Daily Tour by U Can Travel Antalya.
What's Included in the Tour
The Termessos Daily Tour by U Can Travel Antalya is a full-day tour that includes a professional art historian guide, hotel transfers from and to your accommodations in Antalya, and lunch. During this tour, you'll receive expert information about the city's history, architecture, and art from a knowledgeable and experienced guide. You'll also enjoy the convenience of round-trip hotel transfers, so you won't have to worry about transportation arrangements. Additionally, lunch will be provided during the tour, allowing you to savor traditional Turkish cuisine while enjoying the beauty of the natural surroundings.
What to Expect During the Tour
The Termessos Daily Tour by U Can Travel Antalya starts at 9:00 AM and lasts about 8 hours. The tour is capped at 18 travelers, ensuring a more personal and intimate experience for everyone. Upon pickup, you will begin your journey from Antalya, passing through stunning scenery as you make your way to Termessos National Park. Your guide will provide expert insights and commentary along the way, setting the tone for the rest of the tour. Once you arrive, you will begin the tour of the ancient ruins of Termessos. As you explore the city, you'll discover a beautiful blend of natural and historical attractions. From the native flora and fauna to the ancient ruins, there is plenty to explore and admire in this beautiful location. Throughout the tour, your guide will provide detailed information about the different sections of the city, such as the amphitheater, cistern, and agora, to name a few. You'll learn about the rich history and art of the region, allowing you to gain a deeper understanding of the beauty around you. After touring the ruins, you'll enjoy a traditional Turkish lunch at a local restaurant. This will provide you with a chance to savor the local cuisine alongside your fellow travelers.
Booking Your Tour
To book your Termessos Daily Tour by U Can Travel Antalya, visit the following link:
Book the tour here
Once on the site, select the date and number of tickets you require. Fill out your information, and you will receive a confirmation shortly. Payment is required at the time of booking, and Viator accepts most major credit cards.
Packing Essentials for Your Tour
When preparing for your Termessos Daily Tour by U Can Travel Antalya, it is essential to dress appropriately for the weather and terrain. Make sure to wear comfortable walking shoes, as parts of the tour require a lot of walking on uneven terrain. We recommend bringing a hat, sunglasses, and sunscreen to protect yourself from the sun. Additionally, bring a refillable water bottle for hydration, as temperatures can get quite warm during the summer months.
Book Your Tour Now
The Termessos Daily Tour by U Can Travel Antalya is an excellent opportunity to explore the ancient city of Termessos and the surrounding national park fully. With a knowledgeable guide, hotel transfers and lunch included, and plenty of jaw-dropping sights, the tour is a great way to see another side of Antalya. By following the steps outlined in this guide, you'll have everything you need to make the most of your Termessos Daily Tour by U Can Travel Antalya. Book your tour today and get ready for an unforgettable experience.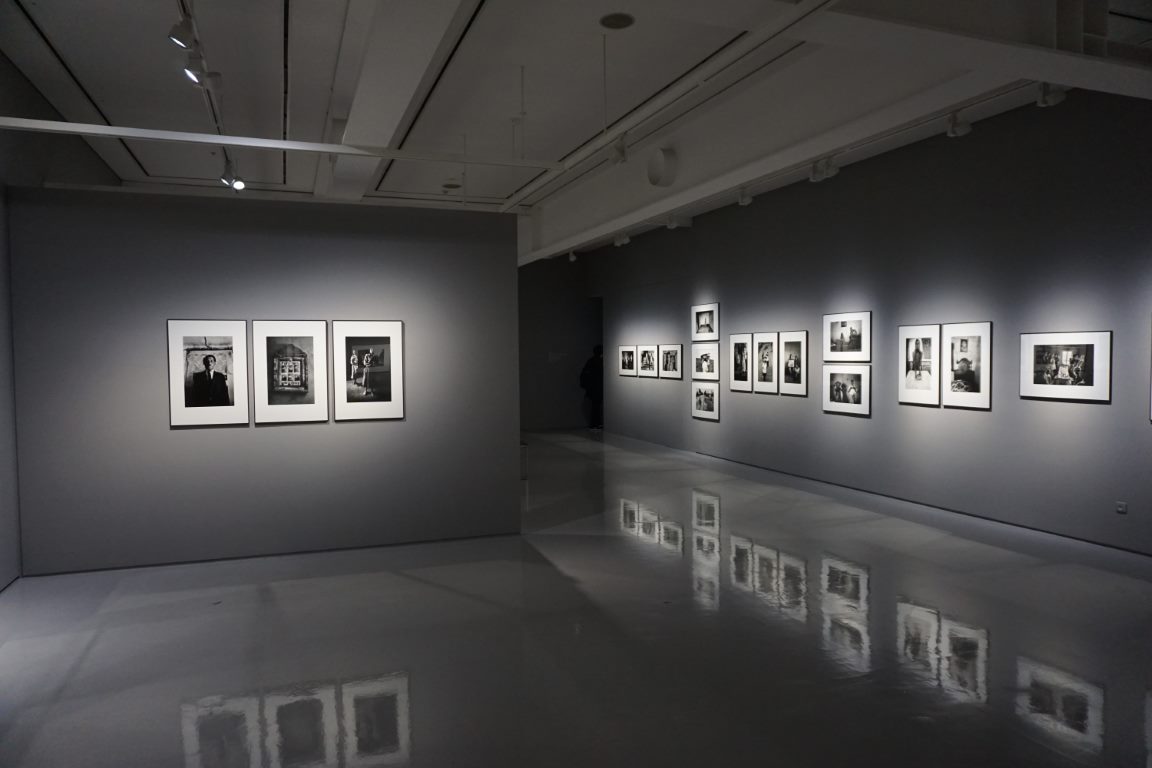 Antalya City: Your Ultimate Guide
Antalya is an amazing destination located on the southwestern coast of Turkey. The city is known for its breathtaking natural beauty, rich history, and cultural heritage. It is a top-rated tourist location with a plethora of activities one can engage in. Antalya has plenty of historical sites, museums, and parks. The city is also known for its fantastic beaches and incredible nightlife. In this FAQ, we will take a closer look at Antalya and answer some frequently asked questions that may be of interest to you.
1. What is the best time of year to visit Antalya?
Antalya has a Mediterranean climate, which means that it experiences hot summers and mild winters. The best time to visit Antalya is between the months of April and November when the weather is warm and sunny. During the summer months, temperatures can reach up to 35 degrees Celsius, making it ideal for beach activities.
2. How can I get to Antalya?
Antalya has an international airport, Antalya Airport, which serves both domestic and international flights. The airport is located about 13 km away from the city center, and you can easily get to your destination by taxi, bus, or car rental. You can also take a bus or drive to Antalya from other cities in Turkey.
3. What are some of the must-visit attractions in Antalya?
Antalya has no shortage of must-visit attractions. Some of the top-rated tourist destinations in Antalya include:
i. Old Town of Antalya (Kaleici)
Old town Antalya, commonly referred to as Kaleici, is a fascinating destination with lots of traditional Turkish architecture. The old town has a charm of its own with narrow streets filled with cafes, hotels, and shops. You can take a walking tour and see some of the most historically significant sites, including Hadrian's Gate, the old harbor, and the ancient ruins of the city walls.
ii. Düden Waterfalls
Düden Waterfalls are a series of gorgeous waterfalls in the city of Antalya. The waterfalls are formed by the Düden River, which flows through the city and drops into the Mediterranean Sea. You can take a walk on the pathway adjacent to one of the waterfalls or visit the upper falls, where you can go for a swim or enjoy a picnic.
iii. Antalya Museum
Antalya Museum is one of Turkey's largest museums and is home to an impressive collection of artifacts and exhibits. The museum has over 5000 works of art, including sculptures, ceramics, and mosaics that date back to the Paleolithic era.
iv. Konyaalti Beach
Konyaalti Beach is one of Antalya's most famous beaches. The beach is lined with palm trees and has crystal clear waters. You can engage in various beach activities, such as swimming, sunbathing, or playing beach volleyball.
4. What kind of food can I expect to eat in Antalya?
Antalya is a coastal city, and Turkish cuisine has a lot of seafood dishes. You can expect to eat lots of fresh fish, shrimp, and octopus, prepared in the traditional Turkish style. You can also try some of the local dishes, such as Pide (Turkish pizza), Lahmacun (Turkish pizza with minced meat), and Doner Kebab.
5. What kind of accommodation options are available in Antalya?
Antalya offers a wide range of accommodation options that cater to all budgets. From luxurious five-star hotels to budget-friendly hostels, you can find a place to stay that suits your budget and preferences.
i. Luxury Hotels
Antalya has many luxurious hotels that offer high-end amenities and services. Some of the top-rated hotels in Antalya include Rixos Downtown, Rixos Premium Belek, and Gloria Golf Resort.
ii. Budget-Friendly Hotels and Hostels
There are also many budget-friendly hotels and hostels in Antalya. Some popular options include the Secret Palace Boutique Hotel, Lara Kapris Hotel, and the Dream Heaven hostel.
6. What are some of the best nightlife options in Antalya?
Antalya has a vibrant nightlife scene, and there are many bars, clubs, and pubs to choose from. Some of the most popular nightlife destinations in Antalya include:
i. Travertine Terrace Bar
The Travertine Terrace Bar is a popular destination for visitors looking to enjoy a drink while enjoying stunning views of the city.
ii. Aura Club
Aura Club is a popular nightclub in Antalya that offers top-notch music, drinks, and a fantastic atmosphere.
iii. Marina Bar Street
Marina Bar Street is a street lined with bars and pubs, and it is a favorite destination among locals and visitors. You can experience some of the best local drinks, music, and food here. In conclusion, Antalya is a beautiful destination with lots of places to explore, things to do, and food to eat. It is an ideal location for travelers looking for a rich cultural experience, beautiful beaches, and a vibrant nightlife scene. Whether you're a solo traveler, a family, or a group of friends, Antalya has everything to offer. Plan your trip today and enjoy unforgettable memories that will last a lifetime.
How to Spend Your Time as a Tourist in Antalya
Antalya, a beautiful coastal city in Turkey, is a popular holiday destination for tourists from all over the world. The city is known for its picturesque beaches, historical landmarks, and vibrant nightlife. If you're planning a trip to Antalya, here are some things you can do to make the most of your time in the city.
1. Visit the Antalya Museum
If you're interested in history and culture, a visit to the Antalya Museum should be at the top of your list. The museum houses an impressive collection of artifacts from the Paleolithic era to the Ottoman period. You can explore the exhibits on your own or take a guided tour to learn more about the history of the region.
2. Explore the Old Town (Kaleici)
The Old Town of Antalya, also known as Kaleici, is a must-visit destination for any tourist. This historic district is home to narrow streets, traditional houses, and charming shops and cafes. You can stroll through the streets, admire the architecture, and sample some of the local cuisine.
3. Relax on the Beaches
Antalya is known for its beautiful beaches, and there are plenty of options to choose from. Lara Beach and Konyaalti Beach are two of the most popular beaches in the city. Lara Beach is known for its long stretch of sand and clear, blue waters, while Konyaalti Beach offers stunning views of the Taurus Mountains.
4. Take a Boat Tour
One of the best ways to see the coast of Antalya is by taking a boat tour. There are plenty of options available, from short and sweet sightseeing trips to full-day excursions. You'll be able to see the city from a different perspective and admire the beautiful surrounding scenery.
5. Visit the Duden Waterfalls
The Duden Waterfalls, located just outside Antalya, are a breathtaking natural wonder. There are two waterfalls to visit, the upper falls and the lower falls. You can take a leisurely walk to the upper falls, or you can take a boat from the lower falls to see the cascading water up close.
6. Go Shopping
Antalya is known for its shopping, and there are plenty of places to find unique souvenirs and gifts. The Antalya Bazaar is a great place to start, with its wide range of shops selling everything from spices and textiles to jewelry and pottery. If you're looking for something a little more upscale, check out the TerraCity Shopping Center.
7. Enjoy the Nightlife
Antalya has a vibrant nightlife scene, with plenty of bars and clubs to choose from. The Kaleici district is a great place to start, with its many rooftop bars offering stunning views of the city. If you're in the mood for dancing, head to the Marina, where you'll find some of the hottest nightclubs in Antalya.
Book Your Tour Now
Antalya is a beautiful city with plenty to offer tourists. Whether you're interested in history and culture, natural beauty, or just soaking up the sun on the beach, Antalya has something for everyone. With this guide, you'll be able to plan the perfect trip to this amazing destination.