How to Plan Your Private Layover Santos Port Tour of Sao Paulo City
If you find yourself with a layover in the Santos port and want to make the most of your time, why not take a private tour of São Paulo? This vibrant city is Brazil's largest, and with a knowledgeable guide, you can explore its diverse neighborhoods, stunning landmarks, and delicious cuisine in just one day. Here's how to plan your private layover Santos port tour of São Paulo, with all the details you need to know.
Overview of the Tour
This full-day private layover tour offers a comprehensive glimpse into São Paulo's culture and history, with visits to its most iconic landmarks and neighborhoods. Here's what you can expect on this tour: – Admire landmarks including the Catedral da Sé, the Italian Tower, and the Copan building – Explore the financial district, the Japanese quarter of Liberdade, and the bohemian neighborhood of Madalena – Visit the Municipal Market where you can enjoy delicious Brazilian cuisine and sample local specialties – Great-value tour includes port pickup and round-trip transport – Private tour ensures a personalized experience and the undivided attention of your guide
The Itinerary of the Tour
The tour typically starts with a pickup from the Santos port in the morning by your private guide and driver. From there, you'll travel to São Paulo and begin your day of exploring the city. Here's a breakdown of the itinerary:
Landmarks and Monuments
Your first stop is the historic center of São Paulo, where you'll visit the breathtaking Catedral da Sé, which is the largest church in the city. From there, you'll head to the Italian Tower, which offers panoramic views of the city's skyline. You'll also get to see the iconic Copan building, famous for its unique shape and designed by notable Brazilian architect Oscar Niemeyer.
Neighborhoods
Next, you'll explore three distinct neighborhoods each with a unique vibe. You'll start in the financial district where you'll see impressive skyscrapers and modern architecture. Then, you'll head to the Japanese quarter of Liberdade, where you'll learn about Japanese culture in Brazil and see colorful streets adorned with lanterns. Finally, you'll visit the bohemian neighborhood of Madalena, famous for its street art, trendy cafes, and music scene.
Municipal Market
The highlight of the tour for many is a stop at the Municipal Market, where you'll have the opportunity to savor some of the best Brazilian cuisine. This market is known for its fresh produce, cheese, meats, and traditional Brazilian dishes like the famous Mortadella sandwich. You'll get to sample some of these delicacies on your visit here.
Booking Your Tour
To book your Private Layover Santos Port Tour of São Paulo City, simply visit this link
book the tour here
. Here you'll find all the details about the tour, including prices, availability, and customer reviews.
Book Your Tour Now
Overall, a private layover Santos port tour of São Paulo is an excellent way to see many of the city's highlights in a short amount of time. With a knowledgeable guide and private transportation, you'll avoid the crowds and enjoy a personalized experience. Don't forget to book your tour in advance and get ready to explore this fascinating city!
Frequently Asked Questions About Santos, Brazil
If you're planning a trip to Santos, Brazil, you probably have a lot of questions about what to expect and how to prepare. Here are some of the most frequently asked questions about Santos, along with their answers.
1. Where is Santos located?
Santos is a coastal city located in the state of São Paulo, Brazil. It is situated about 70 kilometers southeast of the city of São Paulo and has a population of around 450,000 people.
2. What is the weather like in Santos?
Santos has a tropical climate, which means it is hot and humid throughout the year. The average temperature ranges from 25 to 30 degrees Celsius (77 to 86 degrees Fahrenheit). The rainy season runs from December to March, but even during this time, there are often long stretches of sunny weather.
3. What are the best things to see and do in Santos?
Santos is known primarily for its beaches, which are some of the best in Brazil. Some of the top attractions in Santos include:
Praia do Gonzaga
Orquidário Municipal de Santos
Museu do Café
Monte Serrat
Praia do Itararé
4. What is the best way to get around Santos?
The best way to get around Santos is by bus or taxi. The city has an extensive bus system that is both affordable and reliable. Taxis are also abundant and can be flagged down on the street.
5. Is Santos safe for tourists?
Santos is generally a safe city for tourists, but like any other city, it is important to take precautions to avoid crime. It is recommended to avoid walking alone at night and to keep valuables hidden or locked up whenever possible.
6. What are some popular restaurants in Santos?
Santos has a wide variety of restaurants to suit all budgets and tastes. Some popular options include:
Bodegaia Paulista
Costa Norte Brewing Co.
Barollo Restaurante
Empório da Cachaça
La Dolce Vita
7. What is the currency used in Santos?
The currency used in Santos is the Brazilian real. It is recommended to exchange money at a bank or exchange house to avoid high fees and unfavorable exchange rates.
8. What is the best time of year to visit Santos?
The best time of year to visit Santos is between August and December, when the weather is warm and dry. However, this is also peak tourist season, so prices may be higher and crowds may be larger.
9. Can I drink tap water in Santos?
Tap water in Santos is generally safe to drink, but it is recommended to stick to bottled water, especially if you have a sensitive stomach.
10. What is the culture like in Santos?
Santos is a city with a rich cultural heritage, influenced by its Portuguese and African roots. Music and dance are an important part of the culture, with samba and forró being popular styles. The city also has a strong culinary scene, with a focus on seafood and traditional Brazilian dishes.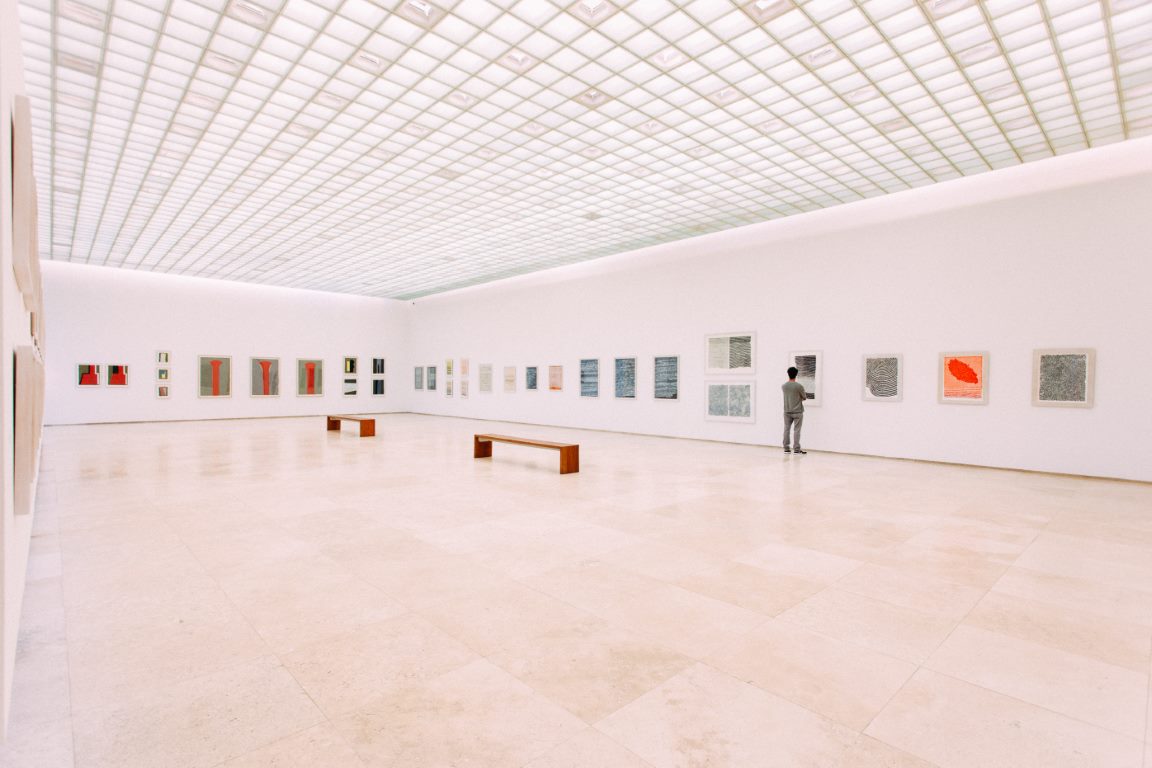 How to Spend Your Time as a Tourist in Santos, Brazil
Santos, Brazil is a bustling port city famous for its beautiful beaches, rich culture, and delicious cuisine. Located in the state of São Paulo, Santos is a popular tourist destination that caters to visitors of all ages and interests. If you're planning a trip to Santos, here are some exciting things you can do to make the most of your time.
1. Explore the Beaches
Santos is home to 7 kilometers of beautiful beaches, all along the Atlantic Ocean shoreline. You can rent beach chairs and umbrellas to relax in the sun or take a dip in the refreshing blue waters. The most famous beach in Santos is the Praia do Gonzaga, known for its crystal-clear waters and lively atmosphere.
2. Visit the Museums
Santos has a rich history and culture, with several museums that document its past. One of the most popular museums is the Museu da Pesca, which showcases the city's fishing history and its impact on the local economy. You can also visit the Museu do Café, which explores the history of coffee production in the region.
3. Take a Tour of the Port of Santos
Santos is a port city and home to the largest port in Latin America. You can take a tour of the port to learn more about its history and see the giant cranes used to load and unload cargo from ships. It's a great way to learn about the importance of the port to the local economy.
4. Try the Local Cuisine
Santos is famous for its seafood and traditional Brazilian dishes such as feijoada and churrasco. One of the most popular dishes is the pastel, a savory pastry filled with meat or cheese. You can find pastel stands all over the city, as well as seafood restaurants near the port.
5. Explore the Gardens
Santos has several beautiful gardens that are worth visiting, including the Jardim da Praia and the Orchid Garden. The Jardim da Praia has a large playground for children, as well as a bike path and a fitness trail. The Orchid Garden is home to hundreds of orchid species, as well as a small Japanese garden.
6. Visit the City Center
Santos has a charming city center with several historic buildings and churches. The Catedral de Santos is one of the most prominent landmarks in the city, with a beautiful stained-glass window. You can also visit the Bolsa do Café, a historic coffee exchange building that now houses a museum.
7. Take a Day Trip to Guarujá
Just a short ferry ride from Santos is the beautiful beach town of Guarujá. It's a popular day trip destination for tourists, with several beaches and activities such as surfing and parasailing. You can also visit the Acqua Mundo Aquarium, which has a variety of marine life and interactive exhibits.
Book Your Tour Now
Santos is a beautiful city with a rich history and culture, and there are plenty of activities to keep you busy during your visit. Whether you're relaxing on the beaches or exploring the museums, Santos has something for everyone. Make sure to try the local cuisine and take in the beautiful scenery of this vibrant Brazilian city.