How to Plan Your Oslo Grand Tour on E-Scooters
If you're looking for a fun and efficient way to tour Oslo and see the city's top attractions, this private e-scooter tour might be just what you're looking for. With a knowledgeable guide to show you around and all the necessary rental equipment provided, this tour provides a personalized and speedy way to explore the city. Here's everything you need to know to plan your own Oslo Grand Tour on E-Scooters.
Tour Overview
On this private e-scooter tour, you'll explore many of Oslo's highlight attractions in less time than it would take to walk between them. The tour includes stops at numerous top landmarks, including the Oslo Opera House, the Oslofjord promenade, the Royal Palace, and the Norwegian Parliament. With a private guide to lead the way, you'll learn the stories behind each of these sights and get to know the city on a more intimate level.
What's Included
The tour includes electronic scooter rental and safety equipment rental (helmet) for each participant. You'll also receive snacks to enjoy along the way. Please note that tipping is not included in the tour price but is appreciated.
Meeting and Pickup
The meeting point for this tour is at DFDS Oslo, located at Akershusstranda 31, 0150 Oslo, Norway. The warehouse is in the DFDS building next to the DFDS ferry from Oslo to Copenhagen. Participants are advised to arrive 15 minutes before the tour start time to get acquainted with the e-scooters and equipment.
Tour Itinerary
The tour starts in central Oslo and proceeds along the Oslofjord promenade towards the breathtaking Norwegian Opera and Ballet House. The tour's guide will provide information about the harbor's transformation and the thriving culture around the Oslofjord area. The next stop of the tour will be the City Hall, where you will learn more about the Norwegian Nobel Institute and its ties to this historic building. You will also stop by the Royal Palace and explore the beautiful local neighborhoods before reaching the iconic Parliament House. The Oslo Grand Tour on E-scooters will take you to the unique Arctic Circle island of Svalbard, via the famous Vigeland Park – home to the famous Vigeland Sculpture Park. You'll get to stop at over 200 bronze, granite, and cast iron sculptures. The last stop of the tour will be the Chateau Neuf, which is a former brewery converted into a student cultural center.
Tour Requirements
To participate in this tour, all participants must be at least 16 years old and must weigh between 45kg (100lbs) and 120kg (264lbs). A valid driver's license is required, and participants are advised to wear comfortable clothing and close-toed shoes.
Tour Tips
If you're planning to book the Oslo Grand Tour on E-Scooters, here are a few tips to keep in mind: – Bring a camera or smartphone to capture photos of the sights along the way. – Dress warmly and in layers, as the weather in Oslo can be unpredictable. – Stay hydrated and bring a water bottle with you. – Listen carefully to the tour guide's instructions for operating the e-scooters and follow all safety guidelines. – Book in advance to secure your spot on the tour.
Book the tour here
and get ready to experience Oslo like never before on this exciting and informative e-scooter tour.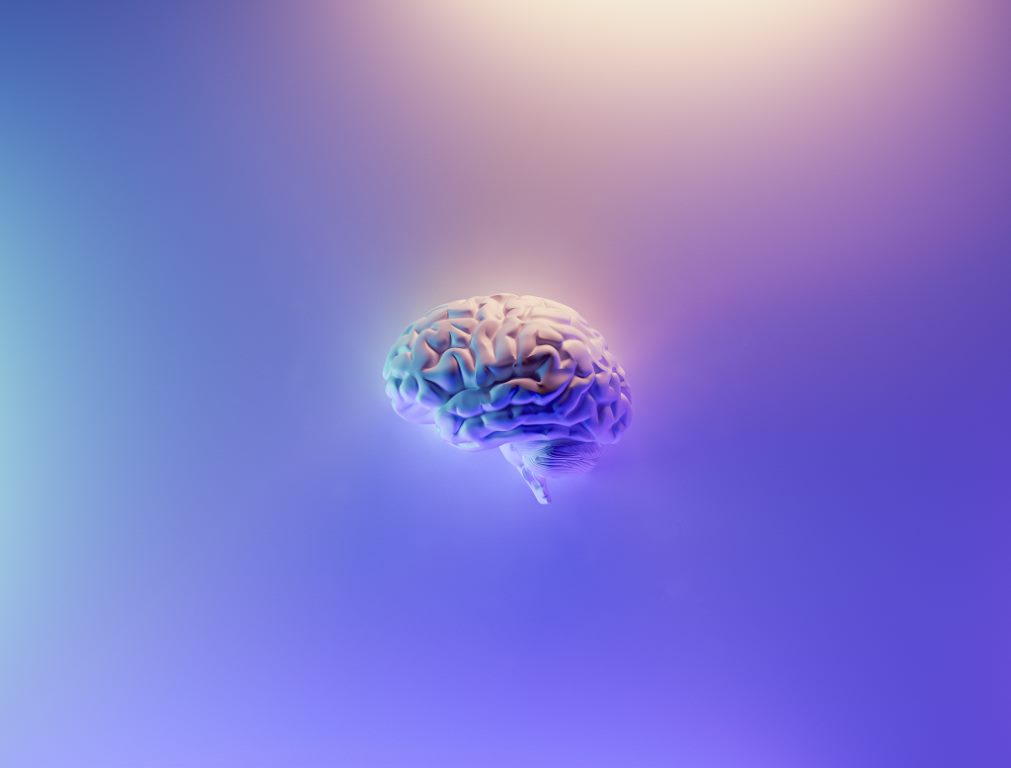 Frequently Asked Questions About Oslo
Oslo is the capital city of Norway, and it attracts tourists from around the world. From natural attractions to cultural landmarks, Oslo has a lot to offer. If you're planning a trip to Oslo, you might have some questions. To help you out, we've compiled a list of the most commonly asked questions about Oslo.
1. What is the best time to visit Oslo?
The best time to visit Oslo is during the summer, from June to August. During these months, the weather is warm, and the days are long. This is also the peak tourist season, so be prepared for crowds. If you're looking to avoid the crowds, you may want to visit during the shoulder season, from May to June or September to October.
2. What are some must-visit attractions in Oslo?
Oslo has many must-visit attractions. Here are a few: – The Viking Ship Museum: This museum displays three Viking ships, two of which were used as burial ships. – The Vigeland Sculpture Park: This park features over 200 bronze, granite, and cast iron sculptures by Norwegian sculptor Gustav Vigeland. – The Oslo Opera House: The Oslo Opera House is a stunning piece of contemporary architecture and a must-visit for anyone interested in modern design.
3. How do I get around Oslo?
Oslo has an extensive public transportation system that includes buses, trams, and subways. You can purchase tickets at any kiosk, and they are valid for all modes of transportation. If you're planning on staying in Oslo for a few days, you may want to consider purchasing an Oslo Pass, which includes free access to public transportation and many attractions.
4. Is Oslo an expensive city?
Yes, Oslo is an expensive city. In fact, it's one of the most expensive cities in the world. However, there are ways to save money, such as taking advantage of free attractions or purchasing an Oslo Pass. You can also save money on food by cooking your meals or eating at local cafes instead of restaurants.
5. What is the currency in Oslo?
The currency in Oslo is the Norwegian Krone (NOK). You can exchange currency at any bank or exchange office, or withdraw money from an ATM. Credit cards are widely accepted in Oslo, but it's always a good idea to carry some cash with you as well.
6. What are some traditional Norwegian dishes to try in Oslo?
If you're a foodie, you'll love trying traditional Norwegian dishes in Oslo. Here are a few to try: – Fårikål: This is a traditional lamb and cabbage stew that is usually served in the fall. – Lefse: This is a flatbread made from potatoes, flour, and cream. It's often served with butter and sugar. – Kjøttkaker: These are meatballs made from ground beef or pork and served with mashed potatoes and lingonberry sauce.
7. What should I pack for a trip to Oslo?
What you should pack for a trip to Oslo depends on the time of year you're visiting. If you're visiting during the winter, be sure to pack warm clothing, including a heavy coat, gloves, and a hat. If you're visiting during the summer, pack lightweight clothing, including shorts and a light jacket for the cooler nights. Don't forget to pack comfortable shoes, as there is a lot of walking to do in Oslo.
8. What is the nightlife like in Oslo?
Oslo has a vibrant nightlife, with many bars, clubs, and restaurants. If you're looking for a more relaxed evening, try one of Oslo's many microbreweries or cocktail bars. If you're looking for a night of dancing, head to one of the clubs in the Grünerløkka or Aker Brygge neighborhoods. Just be prepared for a late night, as the bars and clubs in Oslo stay open until the early hours of the morning.
9. What are some tips for traveling to Oslo?
Here are a few tips for traveling to Oslo: – Purchase an Oslo Pass to save money on transportation and attractions. – Take advantage of free attractions, such as the parks and museums. – Book accommodations in advance, as Oslo can get crowded during the peak tourist season. – Learn a few Norwegian phrases to help you communicate with the locals.
10. What is the weather like in Oslo?
The weather in Oslo varies depending on the time of year. Summers are mild, with temperatures ranging from 50 to 75 degrees Fahrenheit. Winters are cold, with temperatures ranging from 10 to 30 degrees Fahrenheit. The city also experiences a lot of rain, so be prepared for wet weather if you're visiting in the fall or winter.
How to Spend Your Time as a Tourist in Oslo
Oslo is the capital city of Norway, known for its natural beauty, rich cultural heritage, and modern attractions. Whether you are a first-time visitor or a frequent traveler, there are plenty of things to see and do in Oslo. In this guide, we will provide you with a list of the best activities to enjoy while in Oslo.
1. Visit the Viking Ship Museum
The Viking Ship Museum is one of the most popular tourist attractions in Oslo. It is home to three Viking burial ships that date back to the 9th century. The ships are remarkably preserved, and visitors can see the intricate carvings on the ships' bows and sterns, as well as the artifacts found within them. The museum also houses exhibits on Viking culture and history.
2. Explore the Akershus Fortress
The Akershus Fortress is a medieval castle that dates back to the 13th century. It has served as a royal residence, a military stronghold, and a prison throughout history. Today, visitors can walk along the fortress walls, visit the Royal Mausoleum, and explore the fortress's dungeons. It offers breathtaking views of Oslo harbor, making it a popular spot for tourists to take photos.
3. Wander Through Vigeland Sculpture Park
Vigeland Sculpture Park is one of the largest sculpture parks in the world. It contains over 200 bronze, granite, and cast iron sculptures, all created by Norwegian artist Gustav Vigeland. The sculptures depict the human form in various poses and emotions, and they are arranged along a winding path through the park. The park is free to visit and is accessible year-round.
4. Take a Stroll Along the Oslofjord
The Oslofjord is a scenic inlet that runs through the heart of Oslo. It is lined with parks, restaurants, and museums, making it the perfect spot for a leisurely stroll. During the summer months, you can take a cruise along the fjord to see the city from a different perspective.
5. Enjoy the Views from Holmenkollen Ski Jump
The Holmenkollen Ski Jump is one of the iconic landmarks of Oslo. It is a massive ski jump tower that offers panoramic views of the city and the surrounding mountains. You can take a tour of the ski jump and watch as courageous skiers launch themselves into the air. There's also a museum on site that explores the history of skiing in Norway.
6. Learn About Nobel Peace Prize at the Nobel Peace Center
The Nobel Peace Center is a museum dedicated to the Nobel Peace Prize. It showcases the stories of Nobel Peace Prize laureates, as well as the history and significance of the prize. The museum features interactive exhibits that allow visitors to explore the theme of each year's prize.
7. Discover the Culture at the National Museum of Art, Architecture, and Design
The National Museum of Art, Architecture, and Design is one of the premier art museums in Norway. It features an extensive collection of Norwegian and international art, design, and architecture. The museum's highlights include Edvard Munch's iconic painting "The Scream" and the world's largest collection of buildings by Norwegian architect Sverre Fehn.
8. Take a Trip to Bygdøy
Bygdøy is a peninsula located just outside of Oslo's city center. It is home to several museums, including the Kon-Tiki Museum, the Norwegian Folk Museum, and the Viking Ship Museum. Visitors can spend a day exploring the museums and strolling along the beaches and forests that cover the peninsula.
9. Shop at Karl Johans Gate
Karl Johans Gate is the main street of Oslo, lined with shops, restaurants, and cafes. It stretches from the Royal Palace to the Oslo Central Station and is a popular spot for locals and tourists alike. Visitors can shop for souvenirs and gifts, grab a bite to eat, or just people-watch as they wander through the city.
10. Try Norwegian Cuisine
No visit to Oslo would be complete without trying some traditional Norwegian cuisine. Some of the most famous Norwegian dishes include lutefisk (dried cod prepared with lye), fiskeboller (fish balls), and rakfisk (fermented fish). There are plenty of restaurants in Oslo that serve authentic Norwegian food, as well as international cuisine from around the world.
Book Your Tour Now
Oslo is a vibrant and dynamic city that offers something for everyone. Whether you want to explore the city's rich history and culture or enjoy its natural beauty and modern attractions, there are plenty of things to see and do in Oslo. We hope this guide has helped you plan your trip and make the most of your time in this beautiful city.