How to plan your Latin Quarter Private Walking Tour in Paris
Are you planning on visiting Paris anytime soon and would like to explore its historic and vibrant neighborhoods? Look no further than the Latin Quarter Private Walking Tour. With a local guide, this tour will take you on a journey through the atmospheric left bank neighborhood, visiting top landmarks while discovering hidden gems along the way. Here is everything you need to know to plan your Latin Quarter Private Walking Tour in Paris.
Overview of the Tour
The Latin Quarter Private Walking Tour is a 2-hour adventure that provides you with a local guide as you explore the historic Latin Quarter of Paris. This walking tour is perfect for groups of up to seven people and ensures a personalized experience. Expect to visit top landmarks like the Luxembourg Gardens and the Panthéon, while also discovering hidden gems like the College of Bernardins and the Arenas of Lutetia.
What's Included
The Latin Quarter Private Walking Tour comes with a local guide and snacks to keep you energized throughout the tour. The meeting point for the tour is at Maubert – Mutualité, and we will meet at the exit of the metro station. The tour ends near Fontaine Saint-Michel, and it is next to metro station Saint Michel.
What to Expect During the Tour
During the tour, your local guide will take you through the vibrant streets of the Latin Quarter, discover beautiful landmarks, and tell you stories of the past and present of the neighborhood. Here is a brief overview of the tour:
1. Quartier Latin
The tour starts with a walk through the beautiful Quartier Latin, which is known to be the heart of the Latin Quarter.
2. Arenes de Lutece
We will then visit the beautiful ruins of the Roman amphitheater Arenes de Lutece, which is a hidden gem.
3. Musee National du Moyen-Age
We will visit the Musee National du Moyen-Age, which is one of Paris's most interesting museums, located in a beautiful medieval building.
4. College des Bernardins
The tour includes a visit to the College des Bernardins, which is an old monastic college now converted into an exhibition space.
5. Pantheon
We will visit the famous Pantheon, which is the final resting place of France's greatest minds and historical figures.
6. Rue Mouffetard
We will explore the charming Rue Mouffetard, which is a lively street known for its markets, food shops, and quaint cafes.
7. Luxembourg Gardens
The tour includes a visit to the beautiful and peaceful Luxembourg Gardens, where you will find a variety of statues, fountains, and greenery.
8. Saint Sulpice Church
We will visit Saint Sulpice Church, which is a beautiful church with a fascinating history and interesting architecture.
9. Rue de la Huchette
We will stroll down the rue de la Huchette, a lively street with a traditional Parisian vibe.
10. Shakespeare and Company
We will visit the famous independent bookstore Shakespeare and Company, which is located in a charming building and offers an exciting range of books.
11. Cathedrale Notre-Dame de Paris
Last but not least, we will visit the iconic Cathedrale Notre-Dame de Paris, which is undergoing restoration after it was damaged by fire in April 2019.
Booking the Tour
If you are interested in experiencing the Latin Quarter Private Walking Tour, you can book the tour through Viator by clicking on this link
book the tour here
. The booking process is quick and easy, and you will receive a confirmation once you have completed your booking.
Book Your Tour Now
The Latin Quarter Private Walking Tour is a fantastic way to explore Paris's charming and historic neighborhood while getting an authentic local experience. From visiting top landmarks to discovering hidden gems, this tour offers something for everyone. With a local guide and snacks provided, the Latin Quarter Private Walking Tour is a great way to experience everything this city has to offer in a personalized way.
FAQs About Paris: The City of Light and Love
Paris is the epitome of love, beauty, history, and elegance. But for a first-time visitor, there might be some confusions, queries, and doubts regarding the city. This FAQ guide is designed to help you clear all your doubts and understand Paris in a way that you can fully appreciate and enjoy it. Let's dive in!
1. What's the best time to visit Paris?
Paris is beautiful and charming all year round. But if you want to avoid crowds and high prices, then consider visiting in the shoulder season (April to June or September to November). Spring and fall offer mild weather, colorful blooms, and a romantic ambiance. If you want to experience Paris in summer or winter, then be prepared for crowds, high prices, and fluctuating weather. August is when the locals leave the town for the beaches, so many shops and restaurants may be closed.
2. What are the must-see sights in Paris?
Paris is full of iconic landmarks, museums, gardens, and neighborhoods that are worth visiting. The top must-see sights include:
The Eiffel Tower
The Louvre Museum
Notre-Dame Cathedral
Sainte-Chapelle
Champs-Elysees
The Arc de Triomphe
Musee d'Orsay
Palace of Versailles
Montmartre
3. How to get around in Paris?
Paris has an extensive public transportation system that includes buses, metros, trains, and trams.
The RATP website
provides information on transport lines, maps, schedules, and tickets. You can buy a single ticket for €1.90, a pack of ten tickets for €16.90, or a daily pass for €7.50. Taxis are also available, but they are more expensive. Walking or biking is a great option for exploring Paris at a leisurely pace.
4. Is Paris safe?
Paris is generally safe, but just like any other big city, there are some safety concerns regarding pickpockets, scams, and protests. Be aware of your surroundings, keep your valuables close to you, and avoid flashing expensive items. It's also essential to stay updated on the local news and events, especially during demonstrations and strikes, which can disrupt transport and cause roadblocks.
5. What is the tipping etiquette in Paris?
Tipping is not mandatory in Paris, but it's always appreciated. In restaurants, a service charge of 15% is already included in the bill, but you can round it up to the nearest euro or add a few more euros for excellent service. In cafes, you don't need to leave a tip, but again, rounding up the amount is a polite gesture. For taxis, you can round up the fare or tip 10% of the total amount.
6. What is the Paris Pass, and is it worth it?
The Paris Pass is a sightseeing package that includes free entry to over 60 attractions, museums, and monuments, skip-the-line access, and public transport. It also comes with a guidebook, discounts, and fast track entry to some popular sites. The cost of the pass varies depending on the duration and type of pass. Whether the Paris Pass is worth it or not depends on how many attractions you plan to visit and how long you are staying in Paris.
Visit their website
to see if it suits your Paris itinerary.
7. What is Paris known for?
Paris is known for many things, such as:
The Eiffel Tower
The Louvre Museum
The Notre-Dame Cathedral
The River Seine
Art and Culture
Fashion
Cuisine and Wine
Romance
8. What are some hidden gems in Paris?
Paris is not just about the main attractions; there are hidden gems and secret places that are worth exploring. Some of the hidden gems in Paris include:
The Musée des Arts Forains
The Catacombs of Paris
The Musee de la Chasse et de la Nature
The Petite Ceinture
The Bachamnn Bookstore
The Promenade Plantée
The Musée Rodin
The Palais Garnier
9. What are some traditional French foods to try in Paris?
Paris is a food lover's paradise, and there are many traditional French foods that you must try. Some of them include:
Croissants and Pain au Chocolat
Macarons
Escargots
Brie and Camembert Cheese
French Onion Soup
Ratatouille
Coq au Vin
Cassoulet
Steak Frites
Crème brûlée
10. How much does it cost to visit Paris?
Paris can be an expensive city, but there are ways to save money without compromising on the experience. It's estimated that a budget traveler can spend around €50 per day, while a mid-range traveler can spend around €100-€150 per day. The main expenses are accommodation, food, and sightseeing. The cost of transport varies depending on your mode of transport and distance. Museums and attractions may also have entrance fees, so it's essential to budget accordingly.
Book Your Tour Now
Paris is a breathtaking city that can leave you mesmerized, but it's essential to have all your doubts cleared and queries resolved before embarking on the adventure. This FAQ guide is designed to help you understand Paris in a better way and make the most out of your time there. Bon voyage!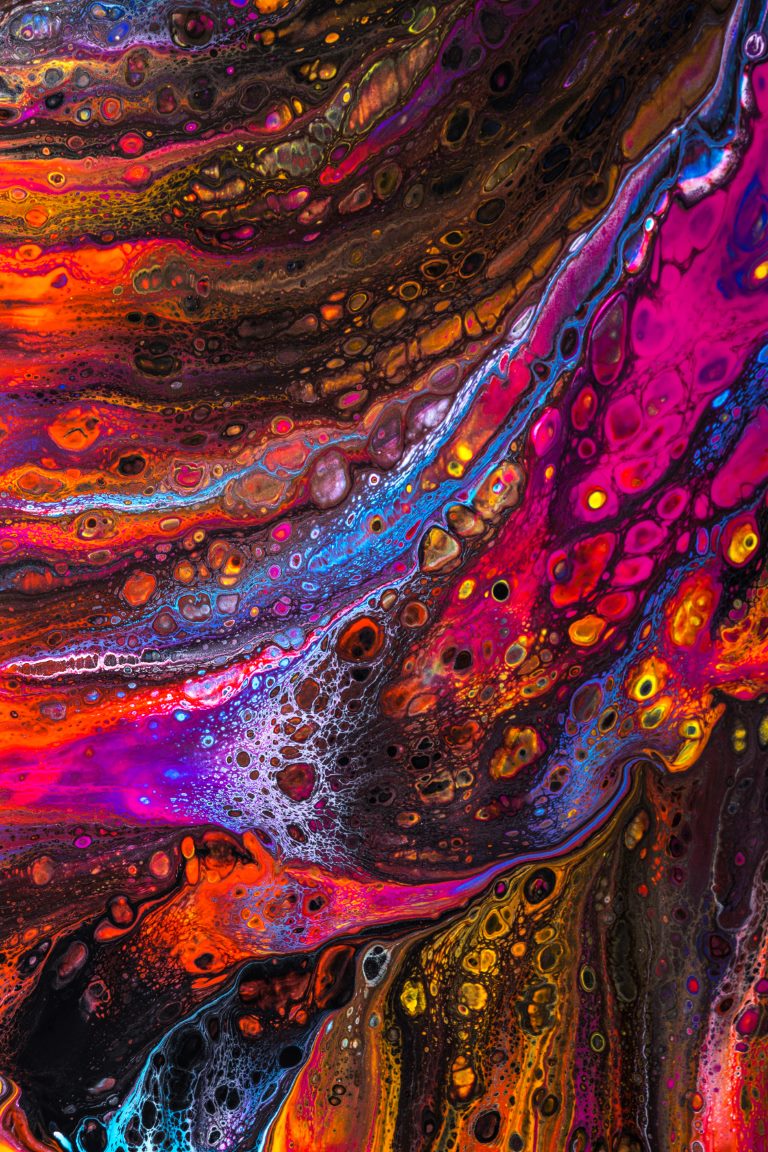 How to spend your time as a tourist in Paris
Paris is a dream destination for many tourists. Often referred to as the "City of Light," Paris is known for its stunning architecture, rich culture, and delicious cuisine. There is so much to see and do in Paris that it can be overwhelming for visitors, especially if you are visiting for the first time. In this guide, we will provide you with useful tips on how to spend your time in Paris, including where to go, what to see, and what to do to make the most of your trip.
1. Visit the Eiffel Tower – A symbol of Paris
No trip to Paris is complete without a visit to the iconic Eiffel Tower. The Eiffel Tower is located in the heart of Paris and stands at 324 meters tall. Visitors can go to the top of the tower for a breathtaking view of the city. We recommend visiting the tower at night when it is lit up and sparkles for five minutes every hour. To avoid long lines, we suggest booking your tickets in advance.
2. Explore the Louvre – A museum filled with treasures
The Louvre is one of the world's most famous museums and is home to some of the most renowned works of art in history, including the Mona Lisa by Leonardo da Vinci. The museum covers over 60,000 square meters, and visitors can easily spend an entire day exploring its many galleries. We recommend purchasing tickets in advance and arriving early to avoid the crowds.
3. Walk along the Champs-Elysées – The most beautiful avenue in the world
The Champs-Elysées is one of the most famous streets in Paris and is known for its high-end designer stores, cafes, and restaurants. Visitors can take a leisurely stroll down the street and admire the architecture or stop for a coffee or croissant at one of the cafes. We recommend visiting at night when the avenue is lit up, and the atmosphere is magical.
4. Tour Notre-Dame Cathedral
Notre-Dame Cathedral is one of the most famous churches in the world and is known for its stunning Gothic architecture. The cathedral suffered significant damage in a fire in 2019, but visitors can still tour the exterior of the building and admire the incredible architecture. We recommend taking a guided tour of the cathedral to learn more about its history and significance.
5. Visit the Palace of Versailles – A glimpse into France's royal past
The Palace of Versailles is located just outside of Paris and was the residence of the French royal family until the French Revolution. The palace is known for its opulent decor, beautiful gardens, and stunning Hall of Mirrors. Visitors can take a tour of the palace and gardens or rent a bike to explore the grounds. We recommend purchasing tickets in advance and arriving early to avoid the crowds.
6. Take a Seine River Cruise – A unique view of the city
A Seine River Cruise is a unique way to see the sights of Paris from a different perspective. Visitors can take a leisurely cruise along the river, passing by famous landmarks such as the Eiffel Tower, Notre-Dame Cathedral, and the Louvre. We recommend taking a sunset or night cruise to see the city at its most magical.
7. Try French Cuisine – An unforgettable experience
Paris is known for its delicious cuisine, and visitors should not leave without trying some of the local dishes. Some must-try dishes include croissants, macarons, escargots, steak frites, and foie gras. Visitors can find local cafes and restaurants throughout the city, but we recommend asking locals for recommendations or taking a food tour to discover the best local cuisine.
Book Your Tour Now
Paris is a city full of incredible sights, sounds, and experiences. By following our tips, visitors can make the most of their time in the city and create unforgettable memories. Whether you are visiting for the first time or returning for the fifth time, Paris never fails to impress. Don't forget to capture your favorite moments and share them with friends and family.