How to Plan Your Kampala On Foot Tour
Are you planning a trip to Kampala and looking for a unique and immersive way to experience the city? Look no further than the Kampala On Foot Tour, led by a knowledgeable local guide who will take you to both popular landmarks and hidden gems. In this guide, we will walk you through everything you need to know to plan your own Kampala On Foot Tour, including the itinerary, logistics, and what to expect on the tour.
Overview of the Tour
The Kampala On Foot Tour is a walking tour that provides an intimate overview of the vibrant and bustling city of Kampala. The tour is ideal for first-time visitors who want to see the highlights of the city and learn about its history while also exploring hidden gems. The tour is led by a local guide who will share insights and recommendations as you explore the city on foot. The small-group size ensures that you will receive personalized attention and have the opportunity to ask questions and interact with your guide and fellow travelers. Some of the top attractions and landmarks that you will visit on the tour include the Nakasero Market, Kampala Hindu Temple, and the iconic Taxi Park.
Itinerary
The Kampala On Foot Tour begins at Bagala Craft on Buganda Road. The meeting point is at the entrance of the crafts market, where you will meet your guide and fellow travelers. The tour lasts for approximately four hours and covers a distance of around 5 kilometers. During the tour, you will explore different neighborhoods and landmarks in Kampala, including:
Nakasero Market
Nakasero Market is one of the largest and busiest markets in Kampala, where you will find a wide range of fresh food and produce, clothing, and souvenirs. Your guide will take you through the market and provide insights into the different stalls and vendors.
Kampala Hindu Temple
Kampala Hindu Temple is a stunning temple that is located in the heart of the city. You will have the chance to learn about Hinduism and its significance in Uganda while exploring the temple and its surroundings.
Taxi Park
The iconic Taxi Park is one of the busiest and chaotic areas in Kampala. Your guide will help you navigate the crowds and provide insights into the different types of taxis and how they function within the city.
Logistics
The Kampala On Foot Tour is available every day, with multiple departure times to choose from. You can book the tour online through Viator, which offers a secure and convenient booking process. The tour includes a local guide, use of a helmet, a short motorbike taxi ride at the end (optional), and food and drinks. Guests arriving by private car will need to pay an additional parking fee of 2000 UGX per hour, which is not included in the tour price.
Book Your Tour Now
The Kampala On Foot Tour is an immersive and informative way to explore the city and learn about its history and culture. With a knowledgeable local guide to lead the way, you'll discover both the must-see landmarks and hidden gems of Kampala. So what are you waiting for? Book the tour here and get ready for an unforgettable experience in Kampala!
Frequently Asked Questions About Kampala, Uganda
When it comes to understanding Kampala, the capital city of Uganda, there are a lot of questions travelers may have. From safety concerns to cultural customs, this bustling city has a lot to offer visitors. In this FAQ, we will answer some of your most pressing questions about Kampala.
1. What is the Best time to Visit Kampala?
The best time to visit Kampala is during the dry seasons – January to February and June to September. Uganda has a tropical climate, and during the wet seasons, there can be heavy rainfall that can hinder outdoor activities. However, you may still visit in the off-season and enjoy the lush greenery, lower prices and fewer crowds.
2. Is Kampala Safe to Visit?
Kampala has a relatively low crime rate, but visitors should still take necessary safety precautions. Avoid walking alone at night and do not wear flashy jewelry, carry large sums of cash or your passport with you. Some areas such as Kisenyi, Kalerwe and Katwe, can be dangerous at night, so visitors should be cautious when visiting these places.
3. What is the Currency of Uganda?
The currency of Uganda is the Ugandan shilling (UGX). Some hotels and tourist hotspots may accept US dollars, but it's always best to have local currency on hand. ATMs are widely available throughout Kampala, and most of them dispense shillings.
4. What Languages are Spoken in Kampala and Uganda?
English is the official language of Uganda, and it's widely spoken in Kampala. Other popular languages spoken in Kampala and Uganda include Swahili, Luganda, and Runyankole. You'll find many locals speak a mix of English, Swahili and Luganda in their daily conversations.
5. What are some Local Customs to Follow?
Ugandan culture is very friendly and hospitable. You should always greet people with a smile and a handshake. Modest dress is recommended for women; it's best to cover your knees and shoulders. Ugandans are conservative, so it's important to show respect for their way of life. Visitors should ask permission before taking pictures of people or religious places.
6. What are the Best Places to Visit in Kampala?
There are many attractions in Kampala worth visiting. Some of the best places to visit include the Uganda National Museum, the Kasubi Tombs, and the Gadaffi Mosque. For nature lovers, the Entebbe Botanical Gardens and the Ngamba Island Chimpanzee Sanctuary are also must-visit spots.
7. What are the Best Foods to Try in Kampala?
Ugandan cuisine is delicious and diverse. Some must-try foods include matooke, a mashed plantain dish, and goat stew. Ugandan street food is also very popular, with dishes such as samosas and rolex (a breakfast wrap with egg, tomato, onion and cabbage). Vegetarians should try the chapati, a delicious flatbread with veggies.
8. How do I Get Around in Kampala?
The most common mode of transportation in Kampala is the boda-boda, or motorcycle taxi. You can also use taxis, buses or hire a car. Buses are the cheapest option, but they can be overcrowded and uncomfortable. Taxis can be hailed on the street or booked through an app, and they are a bit more expensive. Private cars are available for rent through many rental agencies, but make sure to use a reputable agency.
9. What are Some Popular Festivals in Kampala?
Kampala has several festivals throughout the year. Some of the most popular include the Kampala City Festival in October, the Nyege Nyege Festival in September, and the Bayimba Festival in August. These festivals offer a chance to experience traditional music, food, and culture in Uganda.
10. What Souvenirs Can I Buy in Kampala?
Kampala is a great place to buy traditional African souvenirs. Some popular items include colorful local textiles, baskets, wood carvings, and jewelry. Masai Market is a great place to shop for souvenirs.
Book Your Tour Now
Kampala has a lot to offer visitors, and with the right information, you can have a safe and enjoyable trip. By following these guidelines, you'll be well-prepared to experience the best of this vibrant city, its people, and its culture.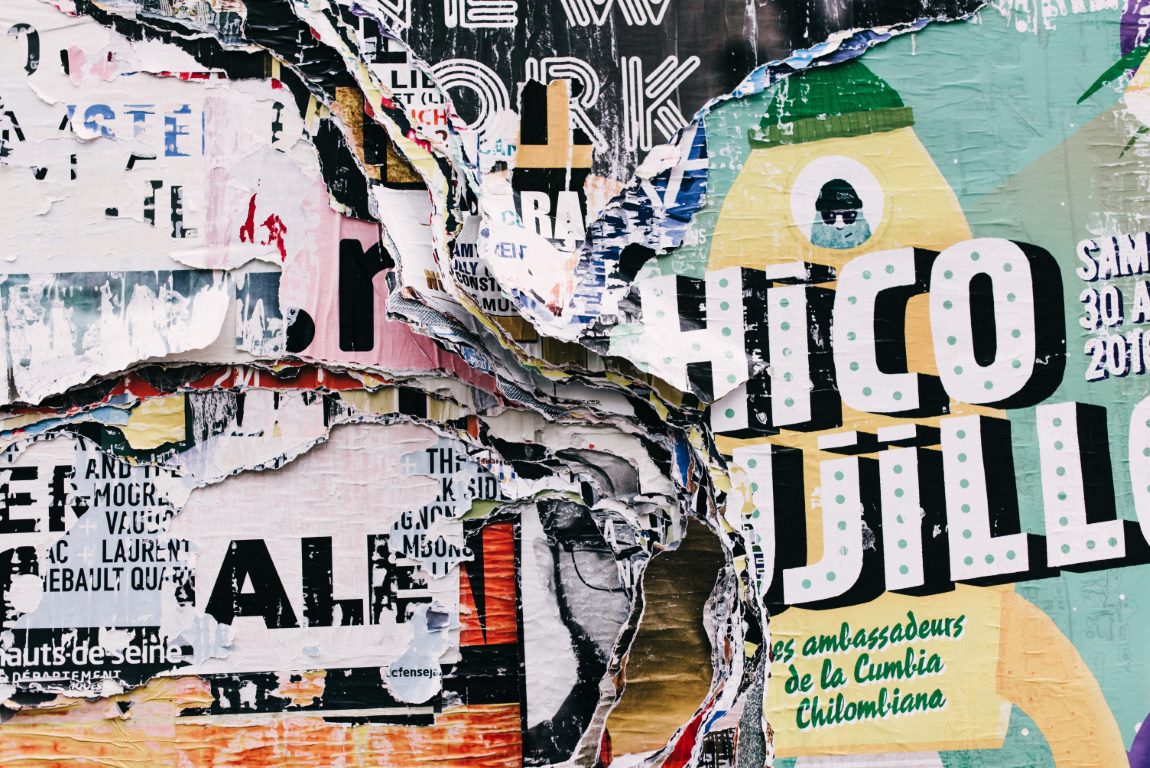 How to spend your time as a tourist in Kampala
Kampala, the capital city of Uganda, is a vibrant and bustling city with a rich history and culture. Whether you're here for a short or long stay, there's plenty to see and do. Here's a guide on how to spend your time as a tourist in Kampala.
1. Visit the Uganda Museum
The Uganda Museum is the largest museum in Uganda and is located in the heart of Kampala. It is a must-visit for anyone interested in learning about the country's history and culture. The museum has a vast collection of artifacts, including traditional musical instruments, weapons, and tools. There are also displays highlighting the tribal cultures and traditions of Uganda's various ethnic groups.
2. Take a Boda Boda tour around the city
Boda Bodas are the most popular mode of transportation in Kampala. These motorcycle taxis are a quick and efficient way to get around the city. But, more than just transportation, you can take a Boda Boda tour of the city. You'll see the iconic markets, squares, and monuments of Kampala.
3. Visit the Kasubi Tombs
The Kasubi Tombs are a UNESCO World Heritage Site and a sacred site of the Baganda people. The site houses the royal tombs of the Kings of Buganda, and you'll learn about their history, culture, and traditions.
4. Explore the Gaddafi National Mosque
The Gaddafi National Mosque, which is the largest mosque in Uganda, was built in the 1970s and named after the Libyan leader, Muammar Gaddafi. It is located in Old Kampala, and visitors are allowed to tour the mosque and its surroundings. When visiting the mosque, it's essential to dress modestly and remove your shoes before entering.
5. Go shopping at Owino Market
Owino Market, also known as St. Balikuddembe Market, is the largest open-air market in Kampala. It is a popular spot for locals and tourists alike, and you can find almost anything you're looking for here- clothing, souvenirs, jewelry, and fresh produce. The market is open every day of the week, but it's busiest on Fridays and Saturdays.
6. Visit the Bahai Temple
The Bahai Temple, also known as the Mashriqu'l-Adhkar, is a Bahai House of Worship and one of only seven in the world. The temple was designed to be inclusive to people of all religious backgrounds, and its architecture reflects this. Visitors are welcome to tour the temple but must dress modestly and remove their shoes before entering.
7. Take a day trip to Jinja
Jinja is a city located about 80 km east of Kampala and is known as the "source of the Nile." It's a popular destination for visitors to Kampala who want to escape the hustle and bustle of the city. Here, you can take a boat ride to the source of the Nile or try your hand at white-water rafting on the river.
8. Visit the Ndere Cultural Center
The Ndere Cultural Center is a performance venue and cultural center in Kampala. It hosts traditional dance and music performances, showcasing the diverse cultures of Uganda. Visitors can also enjoy a meal at the center's restaurant, which features local delicacies.
Book Your Tour Now
In conclusion, Kampala has a lot to offer visitors. From exploring the city's vibrant markets to visiting historical sites and cultural centers, there's something here for everyone. Whether you're here for a short or long stay, be sure to make the most out of your time and soak up everything this fantastic city has to offer.