How to plan your Évora Private Tour from Lisbon
If you're planning a trip to Lisbon, Portugal, and you want to explore its surroundings, you have to add a visit to Évora to your itinerary. The city located in the Alentejo region is not only picturesque, but it's also an invitation to travel back in time. Évora is a UNESCO World Heritage site with strong historical significance. For the best experience, we recommend booking a private tour with GetYourGuide. Here's how to plan your Évora Private Tour from Lisbon:
Step 1: Booking
Booking a private tour to Évora from Lisbon is easy with GetYourGuide. By using the link below, you can book your tour and pay online. The private tour includes transportation and the services of a professional guide who will show you around and transform your visit into a memorable experience.
Book the tour here
Step 2: Pick-up
Your private tour starts with pick-up from your hotel or accommodation in Lisbon, at a time convenient for you. You'll meet your professional guide, who will accompany you throughout the tour, and your transportation, usually a comfortable air-conditioned car.
Step 3: The journey to Évora
The journey from Lisbon to Évora is approximately 1.5 hours. During the journey, you'll get to see the iconic Alentejo landscape, with its lowlands full of cork trees and white-washed houses. The guide will tell you relevant information about the points of interest of the region, making the journey more enjoyable.
Step 4: Visit to Évora
As soon as you arrive in Évora, you'll immediately notice the city's charm. Your guide will take you on a guided walk through the narrow and charming streets, revealing more than two thousand years of history. You'll explore the historic center, including the admirable "Capela dos Ossos" (Bone Chapel) and the Roman Temple – the only one of its kind in the Iberian Peninsula. You'll also get to see the Cathedral and other relevant landmarks.
Step 5: Taste typical cuisine
Évora is known for its gastronomy, and your private tour will give you the chance to taste the most genuine flavors of typical Portuguese cuisine, accompanied by some of the best wines and olive oils of the country. Your guide knows the best places to find these, and you'll indulge in a truly unforgettable culinary experience.
Step 6: Return to Lisbon
After visiting Évora and tasting the best of its gastronomy, you'll head back to Lisbon in the same transportation, and your guide will drop you off at your hotel or accommodation.
Book Your Tour Now
Exploring Évora from Lisbon is easy, and it's an opportunity you don't want to miss. With a private tour, you'll have the best possible experience, with personalized attention and a professional guide by your side. GetYourGuide not only provides exceptional service but also ensures that you'll have a unique and unforgettable experience. So if you're planning to visit Lisbon, don't forget to book your Évora Private Tour with GetYourGuide. It's not only a visit to a unique place but also an experience that will enrich your trip and leave you with unforgettable memories to last a lifetime.
Frequently Asked Questions about Lisbon
1. What is Lisbon known for?
Lisbon is known for its beautiful architecture, historical landmarks, vibrant cultural scene, and delicious food. It's also famous for its intricate azulejos (traditional Portuguese tiles), its unique hillside neighborhoods and and stunning views of the Tagus River.
2. What is the best time to visit Lisbon?
The best time to visit Lisbon is between March and May or September and October. During these months, the weather is mild and pleasant, and there are fewer tourists than in peak season. However, if you want to experience the city's lively nightlife, then July and August are the best months to visit, as this is when the streets come alive with music and dance festivals.
3. What are some must-see tourist attractions in Lisbon?
Belém Tower: This 16th-century tower is a symbol of Portugal's Age of Discovery, and is a UNESCO World Heritage Site.
Jeronimos Monastery: Another UNESCO World Heritage Site, this stunning monastery is a masterpiece of Portugal's Manueline architecture.
Castelo de São Jorge: A medieval castle with impressive views of the city.
Praça do Comércio: A historic square and one of the city's most iconic landmarks.
Alfama neighborhood: A charming, historic neighborhood with narrow streets and colorful houses, famous for its live Fado music scene.
4. What is Fado?
Fado is a traditional Portuguese style of music that is typically melancholic and nostalgic in tone. It's usually performed by a solo singer accompanied by a classical guitar and a Portuguese guitar. The Alfama neighborhood is the best place to experience Fado in Lisbon, with many restaurants offering live performances.
5. What is the best way to get around Lisbon?
The best way to get around Lisbon is by using the city's extensive public transportation system, which includes buses, trams, and a metro system. If you're in the city for a few days, consider buying a Lisboa Card, which gives you free access to public transportation, as well as discounts to many of the city's attractions.
6. What should I eat while in Lisbon?
Portuguese cuisine is known for its seafood, and Lisbon has some of the best seafood restaurants in the country. Some of the must-try dishes include grilled sardines, codfish cakes, and octopus salad. If you have a sweet tooth, be sure to try the famous Pastéis de Nata, a delicious custard tart that originated in Lisbon.
7. What is the language spoken in Lisbon?
The official language of Lisbon is Portuguese.
8. Is Lisbon a safe city to visit?
Yes, Lisbon is generally a safe city for tourists. However, as with any big city, it's important to take precautions to prevent theft and stay aware of your surroundings, especially in busy tourist areas.
9. What is the currency in Lisbon?
The currency used in Lisbon (and throughout Portugal) is the Euro.
10. What is the weather like in Lisbon?
Lisbon has a Mediterranean climate, which means mild winters and hot summers. The average temperature in winter is around 15°C (59°F), while in summer it can reach up to 28°C (82°F).
Book Your Tour Now
Lisbon is a fascinating city with a rich cultural heritage and a lot to offer visitors. From its historic landmarks to its vibrant nightlife and delicious food, there's something for everyone in Lisbon. By using the tips and information in this FAQ, you can make the most of your trip to this beautiful city.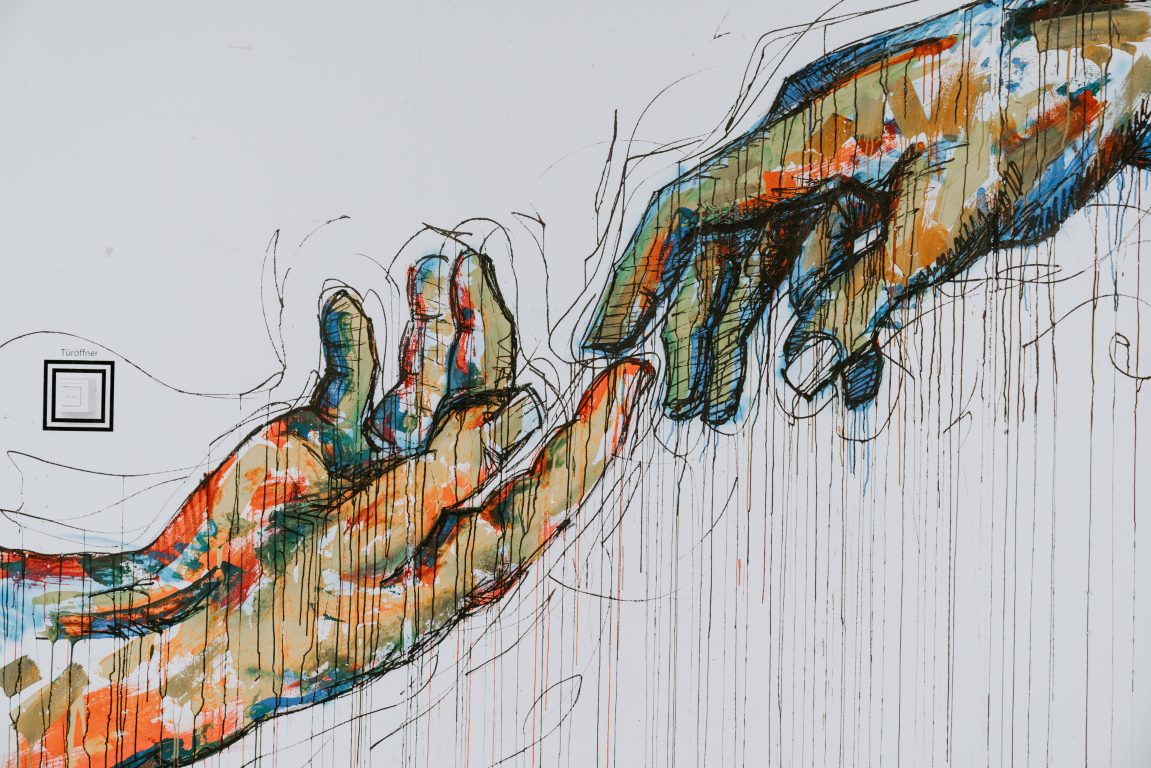 How to Spend Your Time as a Tourist in Lisbon
If you are looking for an exciting and culturally rich holiday, then Lisbon should be at the top of your travel list. As the capital city of Portugal, Lisbon is characterized by its old-world architecture, succulent food, music, and rich history. As a tourist in the city, there are plenty of things to do and see that will keep you engaged, and with that in mind, here is a step-by-step guide on how to spend your time as a tourist in Lisbon.
Step 1: Visit Monumentos de Belém
You cannot visit Lisbon and not stop at the historic site of Monumentos de Belém. This is a must-visit site that is packed with different things to see and do. It is home to the historic Tower of Belém, which was built in the 16th century, a fine example of Portuguese Manueline style. Additionally, the monument features the Jerónimos Monastery, a UNESCO World Heritage site renowned for its intricately carved stonework and appealing interior decor. When in Belém, there is a spot where you cannot miss the famous Portuguese pastries called "Pastéis de Belém" that are produced in a bakery next to Jerónimos Monastery (not to be confused with the "pastel de nata" that you can find all over Lisbon). The recipe has been kept secret since 1837, and there's always a queue there to try it.
Step 2: Take a Stroll Through Alfama
Alfama is the oldest district in Lisbon and is known for its narrow and steep streets that lead to different historic sites. As you walk through the streets, you will come across different traditional shops, restaurants, cafes, and fado houses. This is where traditional Portuguese music was born, and it still heavily influences the city's cultural identity. Be sure to stop and listen to some of the mesmerizing fado music that can be found here. One of the most popular places in Alfama is the famous tram 28 that will take you on a ride through some of the best-known landmarks, including Sé Cathedral, São Vicente de Fora, Portas do Sol and Santa Luzia.
Step 3: Explore the Castelo de São Jorge
Located in the heart of Lisbon, the Castelo de São Jorge is a must-visit for anyone seeking to learn more about the city's history. It is an expansive castle that was built in the 11th century and has undergone numerous renovations and extensions over the years. Spend the day exploring the museum and enjoying the stunning views of the city from the castle.
Step 4: Discover Lisbon's Art Scene
Lisbon has a vibrant art scene that is worth exploring when in the city. There are plenty of art galleries and museums where you can appreciate the different styles and techniques used by local and international artists. Some of the most notable art institutions in Lisbon include the Museu Nacional de Arte Contemporânea do Chiado, the Berardo Collection Museum, MAAT and the Fundação Calouste Gulbenkian.
Step 5: Relax at the Beaches of Cascais
If you would like to get away from the city's hustle and bustle, the beaches of Cascais are just about 30 minutes from Lisbon. They are renowned for their stunning scenery, clear water, and a variety of spots to relax and swim. Get there by train from one of the Lisbon railway stations or hop on a 427 bus route.
Step 6: Experience Lisbon's Food Scene
Portuguese cuisine is famous for being flavorful and rich in tradition, and Lisbon is no exception. As a tourist, you should ensure that you experience the best of what the city has to offer. You cannot leave Lisbon without trying "Bacalhau" – which is the national dish, or "Sardinha assada" (grilled sardines), usually served on top of layers of bread. For dessert, you can try the famous "pastel de nata" that can easily be found in any bakery or cafe, including the Pastéis de Belém previously mentioned.
Step 7: Attend Festivals and Events
Lisbon is also renowned for its festivals and events that attract tourists from different parts of the world. Some of the most notable events include the annual Lisbon Book Fair, the Lisbon Fish and Flavours festival, or the annual Lisbon half marathon. Check online for calendars of events and make sure to attend at least one during your trip.
Step 8: Shop at the Mercado da Ribeira
If you want to take home something that reminds you of your time in Lisbon or just enjoy different Portuguese culinary treats, then head over to the Mercado da Ribeira. It is an old market that was converted into a trendy food court. Here you can find different food stalls selling cuisine from different parts of the world, local cheese or charcuterie, or even a store of traditional hand-painted tiles.
Step 9: Walk the Avenida da Liberdade
Avenida da Liberdade is the city's main avenue and it is characterized by high-end fashion shops, classy cafes, and luxury apartments. Walking along the avenue will give you a glimpse of how the wealthier folks of Lisbon live.
Step 10: Take a Day Trip to Sintra
If you happen to have an extra day during your trip, it is worth taking a day trip to Sintra. It is a charming town that is located a few miles from Lisbon and is renowned for its fairytale-like Palácio da Pena and Castelo dos Mouros.
Book Your Tour Now
As you can see, there are plenty of things to do and see when in Lisbon. Whether you love history, art, food, music, or relaxation, there is something for everyone in this beautiful and charismatic city. Keep this guide handy as you plan your vacation and ensure that you make the most of your time in Lisbon.