How to Plan Your Dubai City Sightseeing Tour
Have you been dreaming of experiencing the heights of a mega-city? Then you're in luck! Dubai, the most populous city in the United Arab Emirates, offers a mesmerizing blend of traditional Middle Eastern culture with modern extravagances. And what better way to experience it all than by taking a Dubai City Sightseeing Tour? This tour will give you a chance to marvel at some of Dubai's most iconic landmarks while being guided by an English-speaking professional.
Overview of the Tour
The tour makes multiple stops with exciting and breathtaking views. You will have the opportunity to visit Dubai Frame topped with VIP access, Downtown Dubai (Burj Khalifa – The Tallest Tower in the World), Dubai Mall, Dubai Fountain Show, and Palm Jumeirah Island. You will be transported in an air-conditioned vehicle equipped with free WiFi, a bottle of water, and a snack to ensure your comfort throughout the tour.
What's Included in the Tour?
To ensure a top-notch experience, the Dubai City Sightseeing Tour covers the following aspects:
Air-conditioned vehicle: Enjoy the cool breeze while exploring the fantastic city.
Professional English-speaking guide: Learn about the history and significance of each attraction from a knowledgeable guide.
Hotel pickup and drop-off: You will be picked from your hotel at a specified time and location.
Dubai Frame (Ticket Included): Visit the tallest frame in the world with VIP entrance.
Dinner: Enjoy a delicious dinner with a range of Middle Eastern and international cuisines, based on your preferences.
Lunch: Have a sumptuous lunch to keep your energy levels high.
12 more stops: Experience a glimpse of the bustling city's cultural heritage, extreme modern architecture, and unlimited fun.
Meeting and Pickup Points
The tour pickup services' advantage is being flexible and convenient, providing pickup options from anywhere within the Dubai city limit. Book the tour, and you will be advised to select a pickup time and location from the given options. Choose the location closest to your accommodation, and a driver will be there waiting for you.
What to Expect on the Tour
The Dubai City Sightseeing Tour is a full-day experience that starts early in the morning, so you have ample time to explore the best the city has to offer. Here are a few highlights of what you may expect:
1. Dubai Marina Yacht Club
The tour starts from the Marina Yacht club with a quick stop for pictures.
2. Dubai Frame
The Dubai Frame is one of the most visited attractions and the most recent addition to Dubai's endless landmarks. The giant golden frame is an extraordinary structure connecting the past and present. The VIP access provides you the privilege of skipping the line to enjoy the stunning views of the city.
3. Downtown Dubai
The tour takes you to Burj Khalifa, the tallest tower in the world, and to Dubai Mall to explore the astonishing shopping centers.
4. Dubai Fountain Show
One of the most breathtaking highlights of the tour includes watching the impressive Dubai Fountain Show, which captivates viewers with its vibrant water features.
5. Palm Jumeirah Island
The fourth stop is the Palm Jumeirah Island, where the famous hotel Atlantis stands, providing a chance to witness the iconic view of the city, the vast expanse of the sea and, the skyline.
6. Jumeirah Mosque
The mosque is one of the biggest religious landmarks in Dubai, and the only one that allows visitors of all religions.
7. Sheikh Saeed Al Maktoum House
This house, built-in 1894, was home to the former Sheikh that ruled Dubai from 1912-1958.
8. Dubai Creek
This saltwater creek divides the city into two parts, and it was the primary center of commercial activity before the discovery of oil.
Additional Information
Before booking the tour, here are a few additional details to take note of:
Confirmation of Booking
Confirmation of booking is sent through email with details and proof of payment.
Cancellation Policy
The tour allows you to cancel your booking up to 24 hours in advance to obtain a full refund. Cancellations made less than 24 hours to the start time will not be refundable.
Restrictions on the Tour
The tour organizers advise visitors with heart problems or serious medical conditions to consult their doctors before booking. Furthermore, the transportation for the tour is wheelchair accessible, and the tour is also near public transportation.
Extra Hours and Ticket Costs
The tour's cost includes the transportation, lunch, and dinner with VIP access at the Dubai Frame. Extra hours will be charged as 50 AED per hour that should be paid directly to the driver, and the Dubai Frame ticket is also to be bought by you.
Book the Tour Here
Ready to experience the wonders of Dubai? Book the Dubai City Sightseeing Tour today through the following link:
book the tour here
so you can create unforgettable memories in this magnificent city!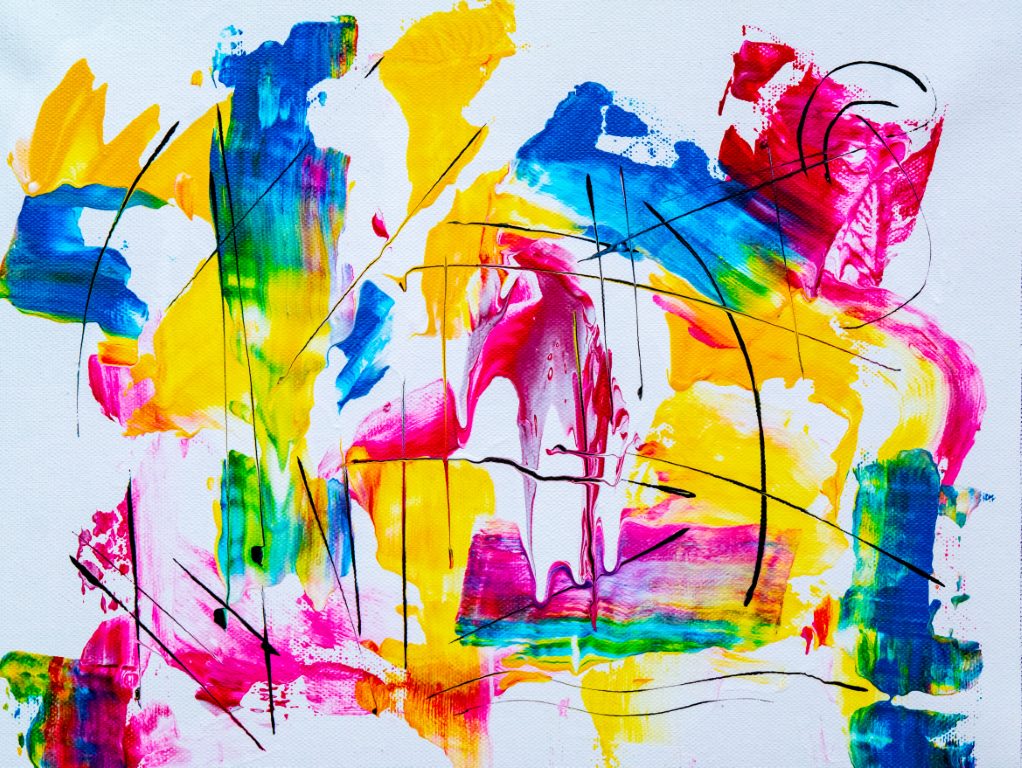 Dubai City FAQ
Dubai is an exciting and dynamic city that attracts tourists from all over the world. However, it can be overwhelming for those who are visiting for the first time. In this FAQ, we answer all the essential questions that you may have about Dubai.
General Questions
1. What is Dubai known for?
Dubai is known for its modern architecture, vibrant nightlife, luxury shopping malls, and beautiful beaches. It's also famous for the Burj Khalifa, the world's tallest building.
2. How safe is Dubai for tourists?
Dubai is generally considered a very safe city for tourists. It has a low crime rate, and the police are efficient and responsive. However, as with any city, it's recommended that tourists take basic safety precautions, such as avoiding unlit areas at night and not carrying large sums of cash.
3. What language is spoken in Dubai?
The official language of Dubai is Arabic. However, English is widely spoken, and most signs and menus are in English as well.
4. What is the currency of Dubai?
The currency of Dubai is the United Arab Emirates dirham (AED).
5. What is the time zone in Dubai?
Dubai is in the Gulf Standard Time (GMT +4) time zone.
Visa and Immigration Questions
1. Do I need a visa to visit Dubai?
That depends on your nationality. Citizens of certain countries, such as the United States, the United Kingdom, and Australia, can obtain a visa on arrival. Citizens of other countries may need to apply for a visa before traveling to Dubai. Check with your local embassy to see what the requirements are for your country.
2. How long does it take to get a visa for Dubai?
The processing time for a Dubai visa varies depending on your nationality and the type of visa you're applying for. Some visas can be processed in just a few days, while others may take several weeks.
3. Can I extend my visa once I'm in Dubai?
It's possible to extend your visa once you're in Dubai, but you'll need to apply for an extension through the Dubai General Directorate of Residency and Foreigners Affairs. The extension process can take several weeks, so it's recommended that you apply well in advance of your visa's expiration date.
Transportation Questions
1. What's the best way to get around Dubai?
Dubai has a modern and extensive public transportation system that includes buses, taxis, and a metro system that covers most of the city's major attractions. The metro is especially convenient for tourists, as it's air-conditioned and relatively inexpensive.
2. Can I rent a car in Dubai?
Yes, you can rent a car in Dubai, but you'll need an international driver's license.
3. How much does it cost to take a taxi in Dubai?
Taxi fares in Dubai are relatively inexpensive. The initial fare is AED 5, and each kilometer costs AED 1.96.
Accommodation Questions
1. What are the best areas to stay in Dubai?
The best areas to stay in Dubai depend on what you're looking for. If you want to be close to the beach, then Jumeirah Beach is a great option. If you want to be close to the city's biggest attractions, then Downtown Dubai is a good choice. Other popular areas include Dubai Marina and The Palm.
2. How much does it cost to stay in a hotel in Dubai?
The cost of a hotel room in Dubai varies depending on the hotel's location, amenities, and season. Budget hotels can be found for around AED 200-300 per night, while luxury hotels can cost upwards of AED 1,000 per night.
3. Can I stay in an Airbnb in Dubai?
Airbnb is legal in Dubai, but only if the host is licensed by the Dubai Tourism and Commerce Marketing Department. If you're planning to stay in an Airbnb, make sure that the host's license is displayed on the listing.
Attractions and Activities Questions
1. What are the top attractions to see in Dubai?
Dubai is home to many world-class attractions, including the Burj Khalifa, the Dubai Mall, the Palm Jumeirah, and the Dubai Miracle Garden.
2. What are some fun activities to do in Dubai?
Dubai offers many fun activities for tourists, including visiting the Dubai Aquarium and Underwater Zoo, taking a hot air balloon ride over the city, and going on a desert safari.
3. Is it safe to swim in the ocean in Dubai?
Yes, it's generally safe to swim in the ocean in Dubai. However, it's recommended that you swim at a public beach with lifeguards on duty.
Food and Drink Questions
1. What is the traditional food of Dubai?
The traditional food of Dubai is a blend of Arabic, Persian, and Indian cuisine. Some popular dishes include shawarma, falafel, and hummus.
2. Can I drink alcohol in Dubai?
Alcohol is legal in Dubai, but it's only sold at licensed restaurants and bars. It's also illegal to drink in public, so make sure to stay on the right side of the law.
3. What are some popular restaurants in Dubai?
Dubai has a thriving food scene, with restaurants offering everything from casual street food to high-end fine dining. Some popular restaurants include Zuma, La Petite Maison, and Basta! by David Myers.
Book Your Tour Now
Dubai is a fascinating city that has something for everyone. Whether you're interested in world-class shopping, beautiful beaches, or thrilling adventures, Dubai has it all. By answering these frequently asked questions, we hope that we've helped you plan your trip to Dubai and made your visit more enjoyable.
How to Spend Your Time as a Tourist in Dubai: A Comprehensive Guide
Dubai is an incredibly diverse city that offers tourists a little bit of everything. From experiencing the luxury and extravagance of the city's iconic skyscrapers and hotels to exploring its rich cultural heritage and natural beauty, there's never a shortage of things to do in Dubai. If you're planning a trip to Dubai and want to make the most of your time there, follow this step-by-step guide to help plan a memorable itinerary.
Step 1: Explore Dubai's Historic Districts
Dubai's rich cultural heritage can be best experienced by exploring its historic neighborhoods. Al Fahidi Historical District is one of Dubai's oldest neighborhoods and offers a glimpse into the city's past. Take a stroll through the narrow alleys and admire the traditional Arabian architecture with its wind towers, sand-colored buildings, and traditional mosques. The district is home to the Dubai Museum, located in the Al Fahidi Fort, which offers a fascinating historical insight into the city's past. Another must-see historic neighborhood is Bastakiya, which is home to a range of art galleries, cafes, and boutique shops. This district boasts restored traditional houses and is a great place to experience traditional Emirati culture.
Step 2: Experience the Height of Luxury
Dubai is famed for its luxury lifestyle and high-end shopping malls. The Dubai Mall, for instance, is the world's largest mall and offers more than 1,200 stores. Besides, it boasts a range of entertainment options including an ice rink, aquarium, and an indoor theme park. Another iconic landmark in Dubai is the Burj Khalifa, the world's tallest building. Visitors can take an elevator to the observation deck on the 124th floor, which offers spectacular views of the city skyline.
Step 3: Indulge in the Culinary Scene
Dubai's culinary scene is incredibly diverse, with a range of restaurants, cafes, and street food vendors on offer. One must-try for foodies is shawarma, a traditional Middle Eastern dish made of grilled meat that is usually served in a pita bread wrap. Another popular dish is kebab, which is grilled meat served with rice and vegetables. For those who prefer high-end restaurants, there are plenty of options to choose from. Dubai's restaurant scene offers a range of international cuisines, including Italian, French, and Asian.
Step 4: Relax on Dubai's Beaches
For those looking to relax and unwind, Dubai's beaches offer plenty of options. The city has a range of public and private beaches, with clear waters and soft sands perfect for sunbathing and swimming. One of the most popular beaches in Dubai is JBR Beach, which is located next to the Dubai Marina. Visitors can rent sun loungers and umbrellas and there is a range of watersports on offer, including jet skiing and parasailing.
Step 5: Explore Dubai's Natural Beauty
Dubai is not only a city of luxurious high-rises and urban development. The city also boasts natural attractions such as the Dubai Miracle Garden, which is the world's largest flower garden. Visitors can stroll through the garden's many paths, which are filled with millions of flowers in all colors and shapes. Another natural attraction worth exploring is the Dubai Desert Conservation Reserve. Visitors can take a guided tour of the reserve and experience the local flora and fauna, including Arabian gazelles and sand gazelles.
Step 6: Enjoy Dubai's Nightlife
Dubai's nightlife scene caters to visitors of all ages and preferences. The city has a range of bars, nightclubs and lounges that offer everything from live music to DJs playing the latest tunes. One must-visit destination is the Dubai Fountain, which is located outside the Dubai Mall. The fountain's shows combine music with water, creating a spectacular display that is not to be missed.
Book Your Tour Now
Dubai is a city that offers visitors a wealth of experiences, from exploring its rich cultural heritage to indulging in luxury experiences. By following this step-by-step guide, you can plan a comprehensive itinerary that ensures you experience everything this fascinating city has to offer. Remember to book in advance for popular attractions and plan your visit during the cooler months of the year to make the most of your time in Dubai.