How to Plan Your Capri Fun Swim With Blue Grotto Half Day Boat Cruise
If you're visiting Capri and want to experience all that the island has to offer in half a day, a fun swim with Blue Grotto half day boat cruise is the perfect activity. This tour will take you on a relaxing boat cruise around Capri where you can see various landmarks such as the Natural Arch. Here's how to plan your Capri fun swim with Blue Grotto half day boat cruise:
Booking Your Tour
The first step to planning your tour is to book it in advance. You can book the tour on the official website of GetYourGuide, a third-party company that offers the tour. The tour costs €85 per person and includes hotel pick-up.
What to Expect
The tour will start with a hotel pick-up and transfer to the port. From there, you will depart to Capri sailing along the Sorrento coast, where you can admire the natural waterfall that flows from the rock in Mitigliano bay, Punta della Campanella, and other interesting attractions. You will then arrive at Capri and take a tour of the island by boat, where you can see the Marvellous Grotto, the White Green and Blue Grotto, the Natural Arch, the Villa Curzio Malaparte, the Faraglioni rocks, and the Lighthouse of Punta Carena. During the tour, there will be two stops for swimming and relaxing breaks with snacks and drinks on board. You will also have the chance to visit the glowing Blue Grotto, a sea cave with a natural underwater cavity that reflects light through the water. The tour will end with a departure from Capri to Sorrento with limoncello tasting and return to the port with transfer back to your hotel/meeting point.
What to Bring
Since this is a boat tour, there are a few things that you should bring with you to ensure you have a comfortable experience:
Swimsuit, towels and sunblock.
Snorkeling gear if you want to explore underwater.
Cash or credit card in case you want to purchase souvenirs or additional snacks and drinks.
Camera or smartphone to capture the beautiful scenery and memories.
Tips for a Great Experience
To make the most of your tour, here are some tips to keep in mind:
Arrive at the meeting point 15 minutes before your scheduled pick-up time.
Wear comfortable clothing and shoes.
Listen to the instructions provided by the crew and follow safety rules.
Bring motion sickness medicine if you are prone to seasickness.
Book Your Tour Now
A Capri fun swim with Blue Grotto half day boat cruise is an excellent way to explore the island's beauty while enjoying the water and breathtaking views. By planning for this tour in advance and following the tips provided, you can make the most of your experience and create unforgettable memories.
Book the tour here
and get ready for an adventure-packed half-day cruising around the beautiful island of Capri.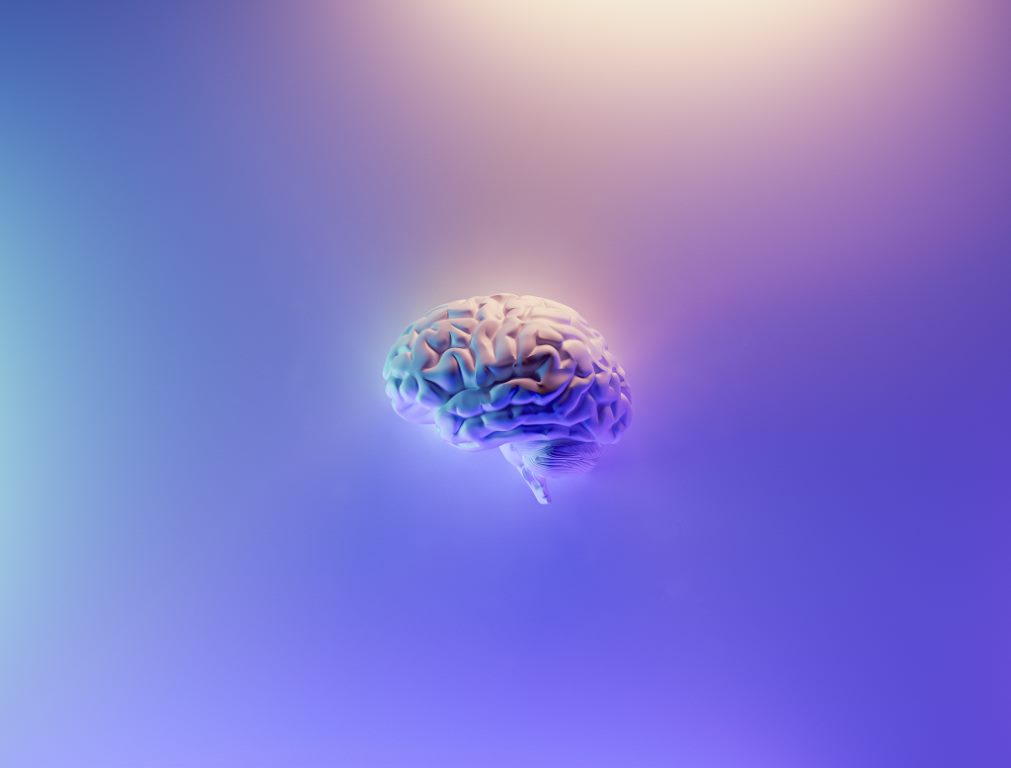 FAQs About Capri
Capri is a fascinating island off the coast of Naples in southern Italy. It is known for its stunning beauty, rich history, and vibrant culture. If you are planning a trip to Capri, you probably have a lot of questions. Here are some of the most frequently asked questions about Capri.
1. How do I get to Capri?
The easiest way to get to Capri is by taking a ferry from Naples or Sorrento. There are several ferry companies that offer regular services to the island throughout the year. You can also take a private boat or helicopter if you prefer. Once you arrive on the island, you can explore by foot or by hiring a scooter or taxi.
2. What is the best time of the year to visit Capri?
The best time to visit Capri is from April to October. During this time, the weather is warm and sunny, and the island is bustling with activity. The peak tourist season is from June to August, so if you want to avoid the crowds, consider visiting in April or October when the weather is still pleasant, but the tourist crowds have thinned out.
3. What are some of the must-see attractions on Capri?
Capri is home to many amazing attractions, including:
The Blue Grotto:
This stunning sea cave is one of the most popular tourist attractions on the island. It is only accessible by boat, and visitors can take a small rowboat inside to see the amazing blue glow caused by sunlight reflecting off the water.
The Gardens of Augustus:
These gardens offer breathtaking views of the sea and the famous Faraglioni rock formations. They are home to a variety of flowers and plants, including cacti and succulents.
Villa San Michele:
This beautiful villa was once the home of Swedish doctor and writer Axel Munthe. It is now a museum, and visitors can see works of art, ancient artifacts, and beautiful gardens.
Monte Solaro:
At 589 meters, Monte Solaro is the highest point on the island. Visitors can take a chairlift to the top for amazing views of Capri and the surrounding sea.
4. What are some of the best beaches on Capri?
Capri is home to many beautiful beaches. Some of the best include:
Marina Piccola:
This tiny beach is located near the Faraglioni rock formations and is popular with locals and tourists alike. It can get crowded, so arrive early to secure a spot.
Marina Grande:
This is the largest beach on Capri and is located close to the main port. It can get crowded in the summer, but there are several bars and restaurants nearby where you can relax and enjoy the views.
Bagni di Tiberio:
This secluded beach is located on the north side of the island and can only be accessed by boat. It is popular with those looking for some peace and quiet away from the crowds.
5. What is the local cuisine like on Capri?
Capri is famous for its delicious cuisine, which includes a variety of fresh seafood, pasta dishes, and locally grown fruits and vegetables. Some of the must-try dishes include:
Caprese salad:
This salad is made with fresh mozzarella cheese, ripe tomatoes, and basil, all drizzled with olive oil. It is the perfect light and refreshing dish for a warm summer day.
Linguine alle vongole:
This traditional pasta dish is made with fresh clams, garlic, and parsley. It is a staple on many restaurant menus on Capri and is a must-try for seafood lovers.
Gelato:
Capri is famous for its delicious gelato. There are many gelaterias on the island, and you can find all kinds of flavors, from classic chocolate and vanilla to more unique flavors like lemon and basil.
6. What is the nightlife like on Capri?
Capri is known for its vibrant nightlife, with plenty of bars, clubs, and restaurants open late into the night. Some of the most popular spots include:
Bar Tiberio:
This chic bar is located in the center of Capri town and is a popular spot for pre-dinner drinks.
Anema e Core:
This legendary club has been around since the 1960s and is a favorite of locals and celebrities alike. It is known for its lively atmosphere and music.
Ristorante Il Riccio:
This beachfront restaurant stays open late into the night and is a popular spot for drinks and dancing. It also offers amazing views of the sea.
Book Your Tour Now
Capri is a beautiful and fascinating island that has something for everyone. Whether you are interested in history, culture, or just relaxing on the beach, Capri has it all. By following this FAQ guide, you can make the most out of your trip to Capri and create memories that will last a lifetime.
How to Spend Your Time as a Tourist in Capri
Capri is a vibrant and stunning Italian island located in the Tyrrhenian Sea. This small island is abundant with natural beauty, exciting landmarks, and exciting activities. It's a popular destination for tourists, and there is plenty to see and do here. If you're traveling to Capri soon, here's a guide on how to make the most of your time while exploring this stunning island.
1. Visit the Blue Grotto
The Blue Grotto, or Grotta Azzurra in Italian, is a sea cave with stunning deep blue waters. It's one of the main tourist attractions on the island, and you can reach it by boat from Marina Grande, Capri's main marina. To reach the cave, you'll need to take a small rowboat with a few other people who will enter through an opening in the cave's bottom. Once inside, you'll be surrounded by the iridescent blue waters and feel like you're in a dream.
2. Explore the Gardens of Augustus
Located in the center of Capri, the Gardens of Augustus are a botanical paradise with breathtaking views of the sea and the Faraglioni rock formations. You'll find a wide variety of flora here, including cacti, bougainvillea, and dahlias. Take a leisurely stroll through the gardens and admire the stunning views. Entrance to the garden is around 2-3 euros per person.
3. Visit Anacapri
Anacapri is a small town located on a hill above Capri's main town. The town is quaint and picturesque, with narrow streets, lovely shops, and traditional restaurants. There are a few famous landmarks you must see in Anacapri, such as the Villa San Michele, the historic church of San Michele, and the Monte Solaro view's point. The view from up there is fantastic, and the place offers that perfect spot for gorgeous panoramic pictures.
4. Relax on Marina Piccola Beach
Marina Piccola is a small yet picturesque beach located on the southern side of Capri. It offers crystal clear waters, amazng beachside restaurants, and an extravagant scene to relax and soak up the sun. You can rent beach chairs and umbrellas or even bring your towels, and don't forget to bring your cameras to capture those breathtaking sea views that Capri offers.
5. Take a Local Food Tour
A local food tour can be an exciting way to explore the streets of Capri and taste some of the most delicious and authentic foods that the Island has to offer. You'll have a chance to try the traditional limoncello, the seafood, caprese salads, and the island's signature dish, Ravioli Caprese. A food tour in Capri will not only delight you with delicious treats, but it'll also introduce you to the rich culinary culture of the area.
6. Hike or take a Boat Ride to the Faraglioni Rocks
The Faraglioni Rocks are towering rock formations that rise from the sea on Capri's southern coast. These rock formations are a natural wonder and a must-see, whether you're hiking, boating, or even kayaking. Tours and boat rides are easily available, and you may be able to swim in the lagoon's charming water surrounding these rock formations to take in the beautiful scenery.
7. Visit the Marina Grande
The Marina Grande serves as the main entrance point for the island of Capri. It's a bustling port with stunning views of the azure blue waters and colorful boats. While visiting the Marina, it's a great idea to enjoy some refreshing drinks at the quirky waterfront bars or enjoy the fresh seafood dishes at some of the most spectacular local restaurants. The shops around the marina are diverse and will provide something for every type of visitor.
Book Your Tour Now
Capri is a genuinely breathtaking travel destination that offers much more than just sea and sun. There are sights and attractions to suit every type of traveler, whether you love nature or history, relaxing on the beach or exploring local cuisine. There are so many things to do in Capri and make the best memories that will last a lifetime. With a little planning, these activities will leave you feeling refreshed and enchanted with the traditions, beauty, and warm-heartedness of the most stunning Island in Italy.