How to plan your Berlin Sightseeing City Tour to the Top 20 Attractions
If you are planning to visit Berlin and want to see the best of this vibrant city, then the Berlin Sightseeing City Tour to the Top 20 Attractions is the perfect way to experience Berlin's unique history, architecture, and culture. You will follow the traces of German history from the time of Prussia to the German Empire, Weimar Republic, Nazi Germany, and the German division, the GDR, and the reunification.
Experience
On this tour, you will experience the highlights of Berlin, immerse yourself in the history of Prussia, follow the remaining traces of the Berlin Wall, and learn more about life and suffering in a divided city. You will also immerse yourself in the history of the city during the National Socialist era and the Cold War.
Highlights
During the tour, you will see the most significant landmarks and attractions in Berlin. You will discover the government district with the Reichstag and the Chancellery. See the Brandenburg Gate, the Victory Column, and the Holocaust Memorial. Take a look at the Sony Center, stroll along the former wall, and discover the former National Socialist buildings on Wilhelmstrasse. On Gendarmenmarkt, you can see the historic Checkpoint Charly and admire the German Cathedral, the French Cathedral, and the Concert Hall. See the magnificent boulevard Unter den Linden, discover the Berlin Cathedral, and the Museum Island.
Full description
The tour takes approximately 4 hours and starts at the Kurfürstendamm 216, 10719 Berlin, Germany, the nearest station is Uhlandstraße, which ensures easy access to central places of Berlin. The professionally trained local expert guide will provide you with the historical background on all the sites you visit. The guide speaks English & German, to ensure all tourists have a full understanding of the tour. During the tour, you will visit the following 20 attractions of Berlin:
Checkpoint Charlie
Gendarmenmarkt
Friedrichstraße
The Berlin Wall
Potsdamer Platz
Brandenburg Gate
Sony Center
Unter den Linden Boulevard
Reichstag
Berliner Dom
Museum Island
Bebelplatz
Humboldt University Building
Gendarmenmarkt's French and German Cathedral
Victory Column
Berlin Central Station
Hitler Bunker
Topography of Terror Museum
Wilhelmstrasse
Chancellery
Tour Booking
To book the tour, go to
book the tour here
. You can choose the date and time of the tour that best suits your plan. The price for an adult ticket is €18, and they also offer a family ticket.
Book Your Tour Now
The Berlin Sightseeing City Tour to the Top 20 Attractions provides a perfect opportunity to experience the must-see landmarks and attractions in Berlin. The tour is guided by an expert local guide who offers a full understanding of the sites visited on the tour. Don't miss your chance to learn about the history and culture of Berlin in just four hours. Book your tour now, and enjoy everything this beautiful city has to offer.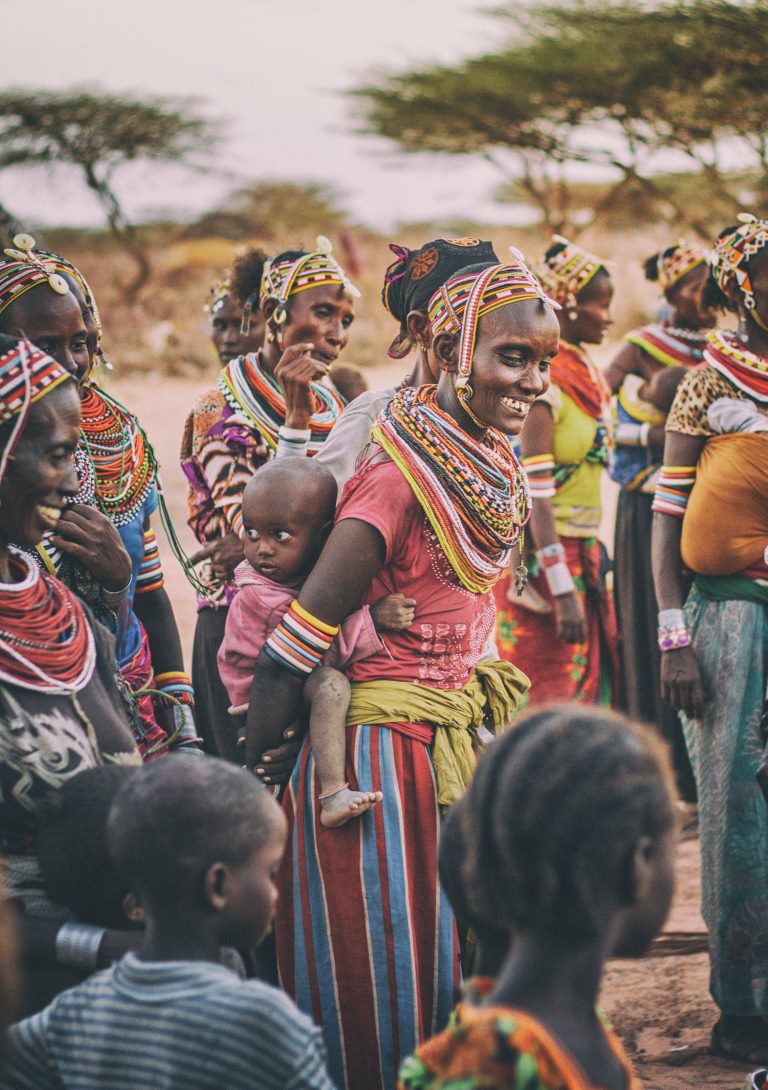 Frequently Asked Questions (FAQ) about Berlin
Berlin is the capital of Germany and one of the most historically significant cities in the world. It's a city that's constantly evolving, with a rich cultural scene, world-class museums, and stunning architecture. Here are some frequently asked questions about Berlin:
1. What is the best time to visit Berlin?
Berlin is a great city to visit year-round, but the best time to visit would be between May and September when the weather is mild and there are plenty of outdoor festivals and events. If you're interested in experiencing the Christmas markets, then December is also a great time to visit.
2. What are the top attractions in Berlin?
Berlin has many top attractions that cater to different interests. Here are some must-see attractions:
Brandenburg Gate:
This is one of Berlin's most famous landmarks and is a symbol of German unity.
Reichstag:
The German parliament building, which offers great views of the city from its glass dome.
Museum Island:
A collection of five world-renowned museums that house various art and antiquities.
Holocaust Memorial:
A poignant tribute to Jewish victims of the Holocaust.
Checkpoint Charlie:
A former border crossing between East and West Berlin during the Cold War.
Berlin Wall Memorial:
A reminder of Germany's divided past, with a museum and preserved sections of the Berlin Wall.
3. How do I get around Berlin?
Berlin has an excellent public transport system that includes buses, trams, trains, and an extensive subway network. The most convenient way to get around is by using the U-Bahn (subway) or S-Bahn (overground train), which run frequently and cover most parts of the city.
4. What are some of Berlin's best food options?
Berlin is famous for its street food scene, and there are many traditional options to try such as Currywurst, Döner Kebab, and Schnitzel. The city also has a great vegetarian and vegan food scene, with many restaurants catering to these dietary restrictions.
5. What is the nightlife like in Berlin?
Berlin has a famous nightlife scene that caters to all musical genres and tastes. There are many nightclubs, bars, and pubs in the city, with some of the most popular located in the neighborhoods of Kreuzberg, Friedrichshain, and Neukölln.
6. What are some budget-friendly options for traveling to Berlin?
Berlin is a budget-friendly city, and there are many ways to save money while traveling. The city has many free attractions such as the Berlin Wall Memorial and the Holocaust Memorial. There are also many affordable hostels and budget hotels available, and the public transport system is reasonably priced.
7. Is Berlin a safe city to visit?
Berlin is generally a safe city to visit, although it's always wise to take the usual precautions, such as being aware of your surroundings and not leaving personal belongings unattended.
8. What is the nearest airport to Berlin, and how do I get to the city from there?
Berlin has two main airports: Tegel Airport and Schönefeld Airport. Both airports are well connected to the city center, with trains, buses, and taxis readily available. The most convenient and cost-effective option is to use public transport.
9. What are some interesting day trips from Berlin?
There are many interesting day trip options from Berlin. Here are some options:
Potsdam:
A picturesque city with beautiful palaces and gardens, just a short train ride from Berlin.
Dresden:
A beautiful city with a rich history and lively arts scene, around 2 hours away by train.
Wannsee:
A beautiful lake with a sandy beach, perfect for swimming and relaxing, just a short train ride from Berlin.
10. What cultural experiences are unique to Berlin?
Berlin has a vibrant cultural scene, and there are many unique experiences to have in the city. Here are some options:
Berlin Philharmonic:
One of the world's best orchestras, with a stunning concert hall.
East Side Gallery:
A tribute to Berlin's divided past, with over a hundred murals painted on a preserved section of the Berlin Wall.
Berlinale:
A world-renowned film festival held annually in February.
Lesbian and Gay City Festival:
A colorful street festival that promotes LGBT rights and features many cultural events.
Long Night of Museums:
An annual event where many of Berlin's museums stay open until late and organize special events.
Book Your Tour Now
Berlin is a fascinating and vibrant city that truly has something for everyone. With a rich history, a diverse cultural scene, and delicious food options, it's easy to see why so many travelers flock to this amazing city. Whether you're interested in architecture, history, food, or music, you're sure to have an unforgettable experience in Berlin.
How to spend your time as a tourist in Berlin
Berlin is a city full of history, culture, and excitement. It's a city that has seen some of the greatest events of the 20th century unfold on its streets and has since transformed into a bustling and dynamic avant-garde capital. As a tourist, there is so much to see and do in Berlin that it can be overwhelming to know where to start. To make your trip to Berlin an unforgettable one, we have put together a comprehensive guide on how to spend your time in this vibrant city.
1. Visit the iconic Berlin Wall
The Berlin Wall is undoubtedly the most famous landmark in Berlin. It's a symbol of the division between East and West Berlin, and it's hard to miss when you're exploring the city. The wall stretches over a long distance, and some of the most accessible areas to visit are the East Side Gallery or the Checkpoint Charlie Museum. The East Side Gallery features a colorful display of murals painted on the wall, while the Checkpoint Charlie Museum highlights the history and events surrounding the Berlin Wall's creation and demise. Make sure to take plenty of photos while you're there!
2. Explore Berlin's world-class museums
Berlin has a diverse range of museums, covering everything from art to history and technology. There is something for everyone to enjoy. Some of the must-visit museums include the Pergamon Museum, the German Historical Museum, and the Jewish Museum. You can also visit the Museum Island, a complex of five museums located in the heart of the city, which features an impressive collection of historical artifacts from all over the world.
3. Take a walking tour
A walking tour is an excellent way to experience Berlin's history and learn more about its culture. There are many walking tours available, and you can choose one that focuses on specific areas or themes, such as the Berlin Wall, the Third Reich or street art. A guided tour will take you to see some of the city's most famous landmarks and hidden gems while providing valuable insights and knowledge about the city.
4. Experience Berlin's nightlife
Berlin has a reputation for its vibrant nightlife with an array of bars, clubs, and restaurants to suit every taste. The city's techno scene is legendary and is one of the reasons that attracts many visitors to Berlin. Some of the best nightlife spots can be found in the areas of Kreuzberg, Neukölln, and Friedrichshain. If you're looking for something more serene, you can enjoy a drink at a rooftop bar and take in the magnificent view of the city skyline.
5. Discover Berlin's green spaces
Berlin is renowned for its many parks and gardens, providing a peaceful escape from the city's hustle and bustle. The Tiergarten, Berlin's largest park, sits right in the city center and boasts beautiful lakes, walking trails, and iconic landmarks. Other notable green spaces include the Botanical Garden, the Volkspark Friedrichshain, and the Mauerpark, which is also known for its lively flea market on weekends.
6. Embrace Berlin's street art scene
Berlin is famous for its street art scene, and you'll find artwork all over the city, from large murals to tiny tags. Some of the best places to see street art in Berlin include the streets of Kreuzberg, Neukölln, and Friedrichshain. There are also guided tours available, which will take you to some of the most impressive pieces around the city.
7. Eat your way through the city's food scene
Berlin boasts some of the most diverse food scenes in Europe. Whether you're in the mood for traditional German cuisine or want to explore the city's international options, Berlin has something for everyone. Some must-try local delicacies include Currywurst (a sausage served with curry ketchup), Döner Kebab (an Arabic-style sandwich), and Berliner Pfannkuchen (a jelly-filled doughnut). Make sure to visit the city's street food markets, such as Markthalle Neun and Street Food Thursday.
Final thoughts
Berlin is a city that offers so much to see and do, and it's impossible to experience everything in just one trip. However, with this guide, you'll be able to make the most out of your visit and immerse yourself in Berlin's unique culture and history. From the iconic Berlin Wall to the vibrant street art scene, Berlin is a city that will stay with you long after you've left.