How to Plan Your Bateaux Parisiens Seine River Sightseeing Cruise in Paris
If you're planning a trip to Paris, a sightseeing cruise down the Seine River is a must-do activity. One of the best ways to experience the beauty of the city and its world-famous landmarks is by booking the Bateaux Parisiens Seine River Sightseeing Cruise. In this guide, we'll walk you through everything you need to know to plan your cruise on the Seine.
Overview
The Bateaux Parisiens Seine River Sightseeing Cruise is an experience you'll never forget. During this river cruise, you'll glide past some of the most iconic landmarks in Paris, including Notre Dame Cathedral, the Louvre, and the Eiffel Tower. Along the way, audio commentary will provide you with interesting facts about the landmarks you pass. As you cruise down the river, you'll be able to relax and take in the breathtaking views that Paris has to offer.
Why Choose This Tour
There are many reasons why travelers choose the Bateaux Parisiens Seine River Sightseeing Cruise. For one, this tour offers a no-frills audio-guided experience, allowing you to focus solely on the sights around you. You'll appreciate the convenience of the many departures available throughout the day, as sightseeing cruises depart every half hour. This tour is an excellent way to see Paris's famous landmarks while avoiding the crowds on the streets.
What You'll See
The Bateaux Parisiens Seine River Sightseeing Cruise is a leisurely way to see many of Paris's top attractions, including:
Notre Dame Cathedral
One of the most famous landmarks in Paris is Notre Dame Cathedral, which is visible from the Seine River. This Gothic-style cathedral is known for its intricate architecture and stunning stained glass windows. As you cruise past it, you'll hear interesting facts about its rich history.
The Louvre Museum
The Louvre Museum is one of the world's most famous art museums, and it's visible from the Seine River. Cruising by, you'll see the museum's iconic pyramid structure and hear about the art treasures inside.
The Eiffel Tower
The Eiffel Tower is one of the most recognizable landmarks in Paris, and you'll get a stunning view of it during the cruise. As you float under the tower, you'll learn more about its fascinating history.
Pont Neuf
Pont Neuf is the oldest bridge in Paris and is a beautiful sight when seen from the Seine River. As you cruise under it, you'll hear about its history and significance to the city.
What to Expect
The Bateaux Parisiens Seine River Sightseeing Cruise is a straightforward tour that requires minimal preparation. Here's what you can expect:
Departure Times
The cruise departs every 30 minutes from the dock, so you have plenty of options to choose from. You can purchase tickets in advance, so you don't have to worry about waiting in line or missing out on a preferred time slot.
Duration
The cruise takes about an hour, and you'll see many of the city's landmarks along the way. The length of the tour is perfect for taking in the sights while getting a taste of what Paris has to offer.
Audio Commentary
The audio commentary is available in several languages, including English, French, German, and Spanish. This is a great option for solo travelers, families, and anyone who wants to learn more about Paris's landmarks.
Booking Your Tour
Booking your Bateaux Parisiens Seine River Sightseeing Cruise is easy. Simply head to the tour's page on Viator's website and purchase your tickets in advance. Booking in advance is highly recommended to guarantee availability, as this is a popular tour. You'll receive an e-ticket that you can present at the dock on the day of your tour.
Book Your Tour Here
Book Your Tour Now
Paris is a city that is full of history, beauty, and magnificent landmarks, and the best way to experience it is by cruising down the Seine River. The Bateaux Parisiens Seine River Sightseeing Cruise is an excellent way to do just that. With audio commentary, convenient departures, and the chance to see some of the most iconic landmarks in Paris, you won't be disappointed. So, what are you waiting for? Book your tour today and experience the magic of Paris.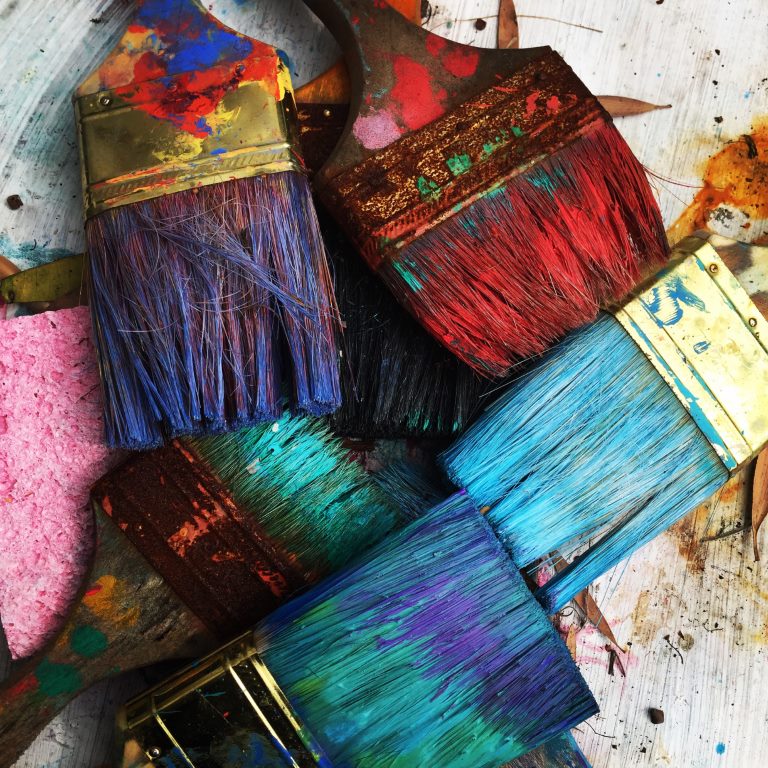 Frequently Asked Questions about Paris
1. What is the best time of year to visit Paris?
Paris is one of the year-round tourist destinations with something to offer no matter what time of year you choose to visit. However, the most popular months to visit are April to June and September to November when the temperatures are mild, and the crowds are manageable. July and August are the peak tourist months when the weather is hot, and hotels are expensive, but you can enjoy several festivals and events during these months.
2. How is the public transportation system in Paris?
Paris has an extensive public transportation system that includes metro, buses, trams, and trains, making it easy to get around the city. The metro is the most convenient and affordable way to get around the city, with 16 lines that connect all parts of the city.
3. What are the top tourist attractions in Paris?
Paris is home to several famous cultural and historical landmarks that are worth a visit, such as the Eiffel Tower, the Louvre Museum, Notre-Dame Cathedral, Arc de Triomphe, and Champs-Elysées. Other popular tourist attractions include the Palace of Versailles, Montmartre, Sacré-Cœur, and Disneyland Paris.
4. What are the best places to shop in Paris?
Paris is a shopping paradise with something to offer for everyone. Some of the best shopping areas in Paris include Champs-Élysées, Galeries Lafayette, Le Bon Marché, Rue Saint-Honoré, and Le Marais. Each of these areas has its unique charm and offers a great shopping experience.
5. What type of foods should I try in Paris?
Paris is known for its excellent cuisine, and you can try several delicious French dishes such as croissants, macarons, escargots, coq au vin, and steak frites. You should also try some of the staple French cheeses like Brie, Camembert or Roquefort, as well as wines like Beaujolais or Bordeaux.
6. What is the dress code in Paris?
Paris is known for being fashionable, so it's advisable to dress smartly, especially if you plan to visit any upscale restaurants or events. Dress codes are not strict, but you should avoid wearing shorts, flip flops, and t-shirts, particularly in the evenings.
7. What is the nightlife like in Paris?
Paris has a vibrant nightlife, and there are several bars, clubs, and theaters to explore. The best places to go out in Paris include Rue Oberkampf, Le Marais, Pigalle, Champs Elysees, and Saint-Germain-des-Prés. Paris is also a great place to enjoy live music and theater performances.
8. Is it safe to travel to Paris?
Paris, like any other major city, has its challenges, and you should always take precautions to stay safe. However, the city is generally safe for tourists, and violent crime rates are relatively low. However, you should take care of your valuables and avoid traveling alone at night, especially in certain neighborhoods.
9. What is the currency used in Paris?
The official currency of Paris is the Euro. You can easily exchange your currency at banks, airports, or exchange offices throughout the city. ATMs are widely available, and credit cards are accepted in most shops, restaurants, and hotels.
10. What are some useful French phrases I should know?
Knowing some French phrases can be helpful and enhance your overall experience in Paris. Some useful phrases you should learn include:
Bonjour – Hello
Parlez-vous anglais? – Do you speak English?
Merci – Thank you
Excusez-moi – Excuse me
Je ne comprends pas – I don't understand
Combien coûte? – How much does it cost?
Au revoir – Goodbye
How to Spend Your Time as a Tourist in Paris
Paris is one of the most beautiful cities in the world, full of history, art, culture, and stunning architecture. As a tourist, there are countless activities and sights to explore in Paris, but sometimes it can be overwhelming to know where to start. In this guide, we'll take a look at some of the top things to do and see in Paris, along with tips on making the most of your time and budget.
1. Visit the Eiffel Tower
One of the most recognizable landmarks in Paris is the Eiffel Tower. This iconic structure was built in 1889 and stands 324 meters tall, offering incredible views of Paris. Visitors can take an elevator or climb the stairs to the top of the tower for panoramic views of the city. Pro Tip: Book your tickets in advance online to avoid long lines and save time. Also, visiting the Eiffel Tower at night when it is lit up is a spectacular sight.
2. Explore the Louvre Museum
The Louvre Museum is one of the largest and most famous museums in the world. It is home to thousands of artifacts, including the famous Mona Lisa painting. The Louvre is a must-see destination for anyone interested in art, history, and culture. Pro Tip: Be sure to plan ahead to avoid long lines and purchase tickets online. It's also a good idea to pick up an audio guide or take a guided tour to learn more about the museum and its collections.
3. Visit Notre-Dame Cathedral
Notre-Dame Cathedral is one of the most iconic buildings in Paris. It was built in the 12th century and is a stunning example of French Gothic architecture. The cathedral is famous for its beautiful stained-glass windows and intricate carvings. Pro Tip: The cathedral is free to enter, but there may be long lines. Consider taking a guided tour to skip the lines and learn more about the cathedral's history and architecture.
4. Walk Along the Seine River
The Seine River runs through the heart of Paris, and walking along its banks is a beautiful way to experience the city. There are many pedestrian bridges that cross the river, offering incredible views of Paris and photo opportunities. Pro Tip: Consider taking a Seine River cruise to see even more of the city from the water. There are a variety of tours available, including dinner cruises and sightseeing tours.
5. Stroll Through the Latin Quarter
The Latin Quarter is one of the oldest and most charming neighborhoods in Paris. It is home to many historic landmarks, including the Sorbonne University and the Pantheon. The Latin Quarter is also known for its lively atmosphere, with plenty of street cafés, restaurants, and shops. Pro Tip: Take a walking tour of the Latin Quarter to learn more about its history, architecture, and culture. Be sure to explore the side streets and hidden alleyways, as they often hold hidden gems.
6. Visit the Palace of Versailles
The Palace of Versailles is a stunning example of French Baroque architecture and was once the home of Louis XIV. The palace is known for its beautiful gardens, ornately decorated rooms, and stunning works of art. Pro Tip: Plan to spend a full day at Versailles to explore the palace and gardens. Be sure to purchase tickets in advance to avoid long lines.
7. Enjoy French Cuisine
No visit to Paris would be complete without indulging in some delicious French cuisine. From croissants and macarons to escargot and foie gras, Paris offers a wide range of culinary delights. Pro Tip: Visit local food markets like Rue Cler or the Marché des Enfants Rouges to sample fresh produce, cheeses, and breads. Consider taking a food tour or cooking class to learn more about French cuisine and cooking techniques.
Book Your Tour Now
Paris is truly a city of endless possibilities. From iconic landmarks like the Eiffel Tower to charming neighborhoods like the Latin Quarter, there is something for every tourist to explore and enjoy. By following the tips in this guide, you can be sure to make the most of your time in Paris and create unforgettable memories. Bon voyage!