How to Plan Your 8 Hour Overview Sao Paulo City Tour
São Paulo is one of the largest cities in the world, and there is so much to see and explore within it. If you are planning a trip to São Paulo, taking an 8-Hour Overview São Paulo City Tour can be an excellent way to get a comprehensive view of the city. In this guide, we will walk you through how to plan your tour and what to expect during the tour.
The Overview
The 8-Hour Overview São Paulo City Tour is a private tour that allows you to explore the major highlights of the city. You will be able to see iconic landmarks, neighborhoods, and cultural sites during your tour. A licensed private tour guide and a fully-equipped vehicle will accompany you throughout the day, making this tour personalized and convenient for you.
The Itinerary
The tour includes a visit to the following places:
Ibirapuera Park
Ibirapuera Park is a vast, lush green space right in the heart of São Paulo. You will be amazed at the size and beauty of this park. It is home to numerous museums, art exhibits, and cultural events, making it a must-see destination for visitors to the city.
The Cathedral
The São Paulo Cathedral is one of the city's most iconic landmarks. This impressive structure stands out for its unique Gothic architecture and towering size. It is a must-see attraction for history and architecture enthusiasts visiting the city.
Municipal Market
The Municipal Market is a foodie's paradise, with plenty of delicious local foods to try. You will have the opportunity to sample traditional Brazilian dishes like feijoada, a black bean stew with pork, and coxinha, a popular street food.
Paulista Avenue
Paulista Avenue is the business and financial district of São Paulo. It is also the site of many cultural institutions, museums, galleries, and events. You will be able to experience the fast-paced, vibrant energy of São Paulo while exploring this famous avenue.
Batman Alley
Batman Alley is a vibrant, graffiti-covered alley that showcases São Paulo's street art scene. The colorful murals and artwork make for a great backdrop for pictures.
The Logistics
Schedule
The tour is available several times a day, allowing you to choose the tour that best fits your schedule.
Transportation
A fully-equipped vehicle will accompany you throughout the day, ensuring that you have a comfortable and convenient way to get around the city.
Pickup Options
You can choose to be picked up from your hotel in São Paulo or from Guarulhos Airport (GRU). If you want to be picked up from the airport, you will need to upgrade your tour package.
Booking Your Tour
If you are interested in booking the 8-Hour Overview São Paulo City Tour, you can do so through Viator. The tour includes a licensed private tour guide, a fully-equipped vehicle, and entrance fees to all the destinations on the itinerary. Food, drinks, and gratuities are not included. To book the tour, click on this
link
and select the date and time that works best for you.
The Bottom Line
The 8-Hour Overview São Paulo City Tour is an excellent way to see the city's highlights and get a comprehensive overview of the place. Booking your tour is easy, and with the help of a private tour guide, you will be able to experience the city like a local. Don't miss out on this unique opportunity; book your tour today!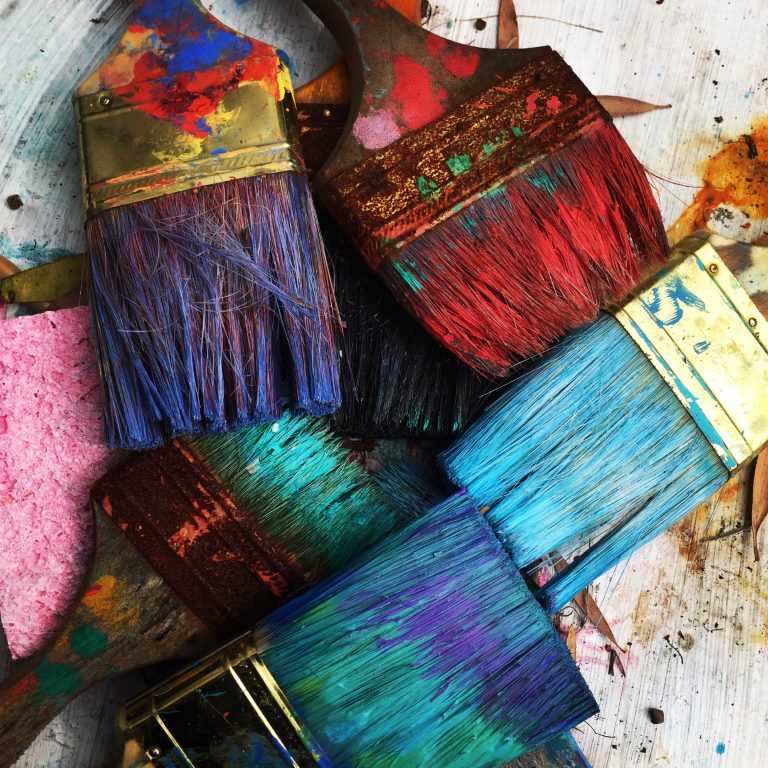 Frequently Asked Questions About Sao Paulo
Sao Paulo is the largest city in Brazil and one of the largest in the world. With a vibrant culture, rich history, and diverse population, Sao Paulo is a fascinating place to visit. Here are some frequently asked questions about this incredible city:
1. What is the population of Sao Paulo?
Sao Paulo is the largest city in Brazil and has a population of approximately 12 million people. The metropolitan area, which includes the surrounding cities, has a population of over 21 million people.
2. What is the history of Sao Paulo?
Sao Paulo was founded in 1554 by Jesuit missionaries. Originally a small village, it grew rapidly in size during the 19th century with the arrival of immigrants from Europe and Asia. In the early 20th century, it became an industrial center, and today it is the financial capital of Brazil.
3. What is the climate like in Sao Paulo?
Sao Paulo has a subtropical climate, with warm summers and mild winters. It is known for its humidity and frequent rain, particularly during the summer months.
4. What are the best neighborhoods to visit in Sao Paulo?
Sao Paulo has many vibrant and interesting neighborhoods to explore. Some of the most popular include: – Vila Madalena: A bohemian neighborhood known for its street art, live music, and trendy bars and restaurants. – Jardins: One of the city's wealthiest neighborhoods, with high-end shopping, art galleries, and beautiful parks. – Centro: The historic center of the city, with colonial architecture, museums, and important landmarks such as the Municipal Theatre and the Sao Paulo Cathedral. – Liberdade: Sao Paulo's Japanese neighborhood, with beautiful temples, markets, and traditional Japanese restaurants.
5. What are some must-see attractions in Sao Paulo?
Sao Paulo has many cultural, historical, and natural landmarks to explore. Some of the most popular include: – The Sao Paulo Museum of Art (MASP): One of the most important museums in the country, with a collection of over 8,000 works of art from around the world. – Ibirapuera Park: A beautiful green space in the heart of the city, with museums, walking trails, and lakes. – The Municipal Market: A famous market with a wide variety of foods and ingredients from around Brazil and the world. – The Pinacoteca do Estado: A museum dedicated to Brazilian art, with a collection of over 9,000 works from the 19th and 20th centuries.
6. What is the best way to get around Sao Paulo?
Sao Paulo is a large and busy city, and getting around can be challenging at times. The best way to navigate the city is by using public transportation, which includes buses, trains, and the metro. Taxis and ride-sharing services are also widely available.
7. What is Sao Paulo known for?
Sao Paulo is known for being a cultural and economic center of Brazil, with a thriving arts and music scene, excellent restaurants and cafes, and impressive landmarks and museums. It is also known for its diversity, with people from all over the world calling Sao Paulo home.
8. Is Sao Paulo safe for tourists?
Like any large city, Sao Paulo has its share of crime and safety concerns. It is important for tourists to take precautions, such as staying in well-lit and busy areas, avoiding walking alone at night, and being aware of their surroundings.
9. What is the local cuisine like in Sao Paulo?
Sao Paulo is known for its diverse and delicious cuisine, which includes traditional Brazilian dishes as well as international flavors. Some popular local dishes include feijoada (a stew made with beans and meat), churrasco (Brazilian barbecue), and coxinha (a fried pastry filled with chicken or cheese).
10. What is the best time of year to visit Sao Paulo?
The best time to visit Sao Paulo depends on your preferences. The summer months (December to February) can be hot and humid, but are also the most festive and lively time of year, with many cultural events and celebrations. The winter months (June to August) are cooler and less crowded, but also more rainy.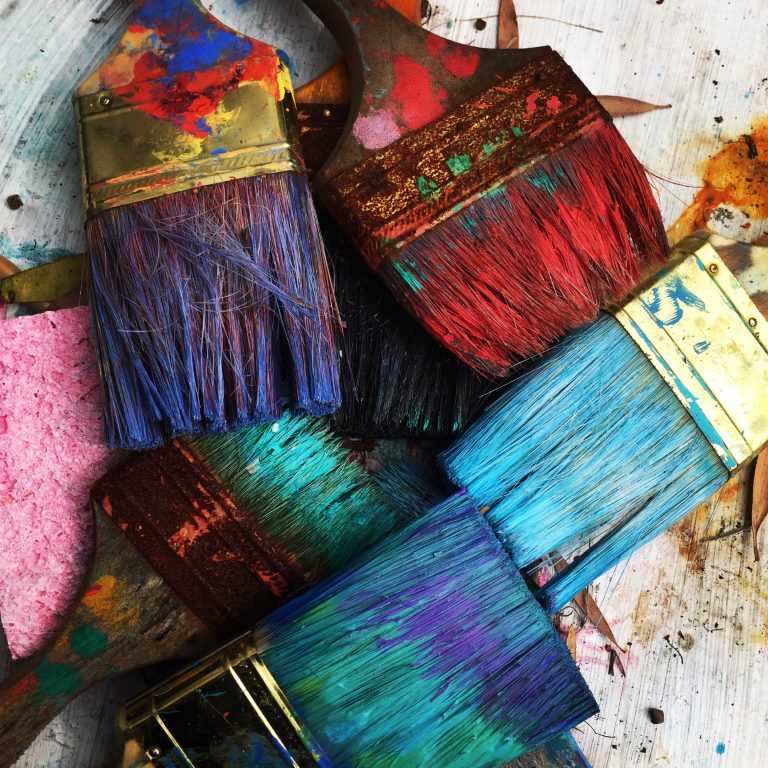 How to Spend Your Time as a Tourist in Sao Paulo
Sao Paulo is a bustling city in Brazil that has something for everyone. From museums and cultural attractions to great food and shopping, there are endless opportunities to explore and enjoy this vibrant metropolis. Here's how to make the most of your time in Sao Paulo.
1. Visit the Museums
Sao Paulo is home to many fantastic museums, and their exhibits cater to a wide range of interests. A standout museum is the Museum of Art of Sao Paulo (MASP), which is a must-visit for art lovers. MASP boasts an impressive collection of European and Brazilian art and is also known for its vast modern art collection. Other noteworthy mentions include the Football Museum, which celebrates Brazil's love for the sport, and the Museum of the Portuguese Language, which is a multimedia museum dedicated to the Portuguese language and Brazilian culture.
2. Explore the Historic Downtown
The historic downtown of Sao Paulo is an ideal place to immerse yourself in Brazilian history and culture. The Baroque-style Sao Bento Monastery is a perfect example of the city's rich heritage and is also an excellent place to experience Brazil's religious traditions. The Pateo do Collegio, where the city was founded, is also another historical attraction that takes visitors back in time. At night, the area transforms into a lively spot with many bars and restaurants. Don't forget to try the coxinha, a popular Brazilian snack, while you're there.
3. Take a Stroll in Ibirapuera Park
Ibirapuera Park is Sao Paulo's own Central Park and is the perfect spot to escape the city's hustle and bustle. This massive park features various jogging trails, rolling meadows, and serene lakes, and also houses some of the city's most significant museums, such as the Museum of Contemporary Art and the Afro Brazil Museum. The park is quite popular among locals, so try to visit early in the morning or during the weekdays to avoid crowds.
4. Indulge in the Local Cuisine
Sao Paulo is a heaven for food lovers, and it's tough to pick just one must-try dish. That being said, the city is famous for its pizza, sushi, and steak, so make sure to try each of them at one of the many local restaurants. For a true Brazilian culinary experience, head over to a churrascaria, a restaurant that offers diverse cuts of meat cooked over an open flame. Don't forget to try a classic Caipirinha, a traditional Brazilian cocktail made with cachaça sugar and lime.
5. Shop in the Fashion District
If you love fashion and shopping, then you'll be delighted with Sao Paulo's fashion district. Rua Oscar Freire is the perfect place to find high-end boutiques, specialty shops, and designer-label-only stores. For a more affordable option, head over to the 25 de Março street, where you'll find everything from clothes and shoes to souvenirs and electronics.
6. Experience Sao Paulo's Nightlife
Sao Paulo comes alive at night, and there's something for every taste. From jazz clubs to lively bars and nightclubs, the city offers entertainment for every mood. If you're looking for a more cultural experience, head over to the Municipal Theatre of Sao Paulo, which hosts a wide range of musical and theatrical performances.
Book Your Tour Now
Sao Paulo is a beautiful city that offers endless possibilities for tourists. From its museums, historic districts, and beautiful parks to its shopping, gastronomy, and nightlife, Sao Paolo is a city that's sure to leave a lasting impression. Use this guide to discover and indulge in some of the things the city has to offer, but don't be afraid to explore and discover something new.