Welcome to Funchal, the vibrant capital of Madeira, Portugal! With its stunning natural landscapes and rich cultural heritage, Funchal is a unique destination that offers a wide range of attractions and activities for visitors of all ages and interests. Whether you're a nature lover, a history buff, an adventure seeker, or simply looking to relax and unwind, Funchal has something for everyone. In this post, we will guide you through the best attractions and things to do in Funchal, helping you plan your dream vacation in this beautiful city. Let's get started!
The 9 Best Fun Things To Do In Funchal
The 9 Best Fun Things To Do In Funchal
1. Private Vip Service Madeira Island the Tour of the West
Explore the best of Madeira's western region with this comprehensive tour that covers seven unique locations in a single day. With door-to-door transfers in a comfortable WIFI-equipped vehicle, this private tour is the perfect way to see the best of what the island has to offer. Highlights include a visit to the UNESCO-listed laurel forest of Laurisilva, panoramic views from the Encumeada lookout point, and an optional swimming excursion in the lava pools of Porto Moniz. With the option to upgrade to include a tasty lunch stop to try traditional Portuguese cuisine and insights from your private guide, this tour is the ultimate way to enrich your Madeira experience. Hotel or port pickup and drop-off are included for your convenience.
2. Skywalk Vineyards and Landscapes 4×4 Experience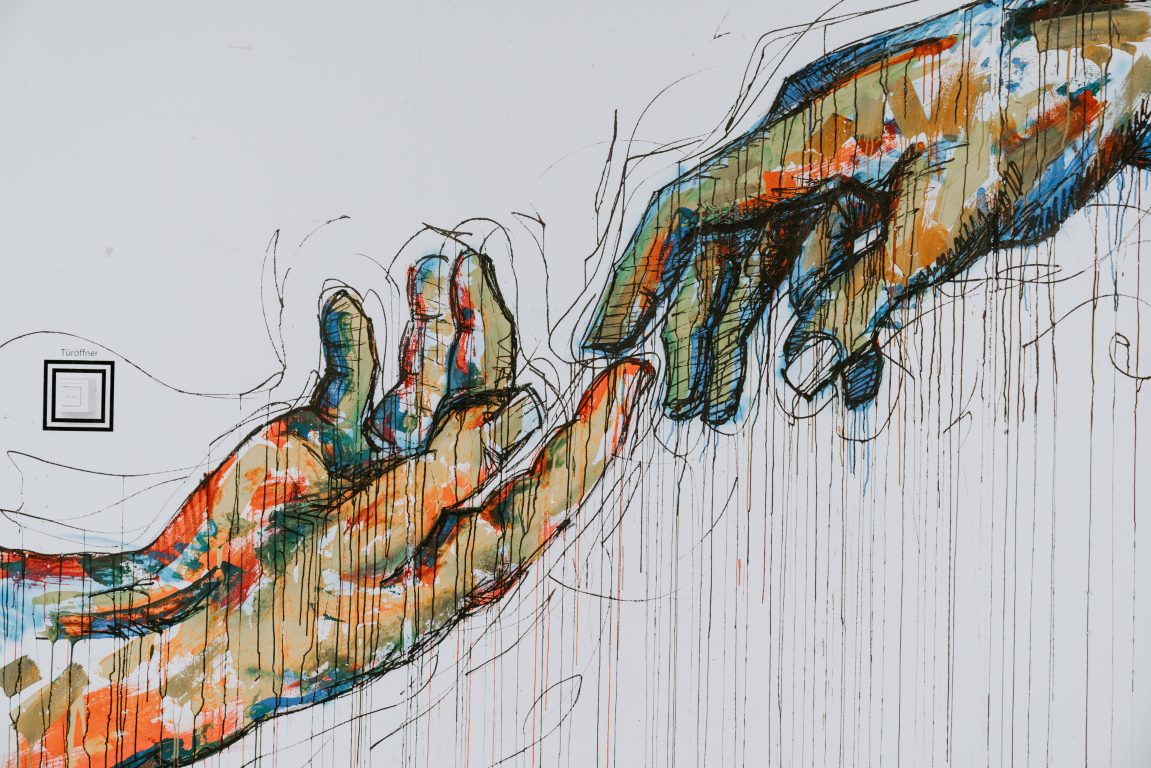 For those with limited time in Madeira, the Skywalk Vineyards and Landscapes 4×4 Experience is an excellent choice. An itinerary, including visits to spectacular viewpoints such as Cabo Girão and Boca Da Corrida, is already planned out for tourists. You'll get to explore the local wine-producing area of Estreito de Câmara do Lobos and admire the colorful boats and coastal views at the pretty fishing village of Câmara de Lobos. A visit to Cabo Girão is also included where you can experience its glass skywalk. Additionally, the tour visits a place that inspired Winston Churchill's paintings. The tour includes a local guide, fuel surcharge, and gratuities. Extra fees of €5.00 p/p – €10.00 p/p for pick up outside of Funchal / Caniço may apply. Pickup points are confirmed upon booking.
3. Volcanic Pools and Northwest 4wd Full Day Tour
If you're looking for a thrilling adventure through Madeira's wild northwest, this full-day tour is the perfect option. Visit the area's top natural attractions, including volcanic lava pools, cliffs, and waterfalls, all from the comfort of a 4×4 vehicle. This small-group tour is limited to eight people or fewer, ensuring a personalized experience for everyone on board.

The tour begins with a pickup at 08:30 AM from your designated location. The first stop is Serra de Agua, where you can take in the breathtaking landscapes of the island. From there, the tour continues to Estrada das Ginjas, where you can marvel at the stunning views of the cliffs and the Atlantic Ocean.

Throughout the day, the tour will make stops at other natural highlights of the area, including Fanal and its beautiful forested area, Seixal valley with its amazing waterfalls, and Porto Moniz, famous for its natural pools of volcanic origin.

You also have the option to upgrade your experience with a delicious 3-course meal, including a drink and coffee, so you can fully recharge before you resume the tour.

The tour concludes with a drop-off back at your designated location. This is an ideal activity for Funchal shore excursions as you can experience much of the stunning scenery in just one day.

Please note that this tour is not wheelchair accessible, but infant seats are available upon request. Confirmation will be received at the time of booking, and local taxes, bottled water, and gratuities are included in the price.
4. Private Half Day Mountains and Vineyards 4×4 Tour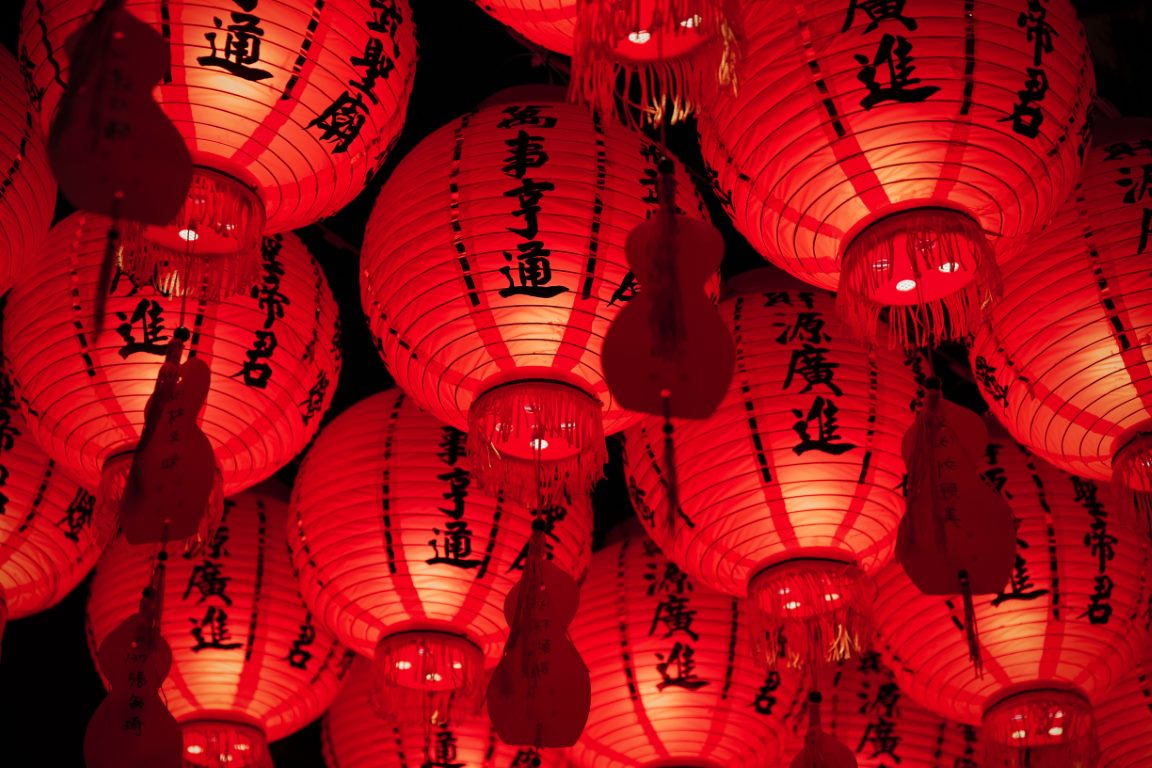 Explore the best of Madeira's mountains and vineyards with this private, half-day 4×4 tour. Ideal for time-pressed visitors or first-time tourists, this private excursion can be tailored to your interests and preferences. Take in the spectacular views of Cabo Girao sea cliff and Miradouro da Portela, and discover hidden gems along the way. Your local guide will provide live commentary on board and ensure your comfort throughout your tour. Hotel pickup and drop-off is included, and food and drinks can be arranged upon request. Meet directly at the designated meeting point or request pickup from your hotel. Don't miss the chance to see some of Madeira's highlights in just half a day!
5. Around the Island Two Days Tour
On this comprehensive two-day tour of Madeira, you will discover the best that this Portuguese island has to offer. Day one takes you to the western side of the island where you'll visit highlights like Camara de Lobos, Girao Cape, and the Porto Moniz natural pools. Day two focuses on the eastern side of the island with stops including Arieiro peak, the triangular houses of Santana, and the Faial Fortress. Short hikes through the UNESCO-listed laurel forest will allow you to fully appreciate the natural beauty of the island. Throughout the tour, you'll also learn about the history and culture of Madeira. The air-conditioned vehicle will provide daily round-trip transfers from select area hotels, making it easy for you to join in. The tour includes lunch as well as all fees and taxes. Confirmation of your booking will be received at the time of booking. Note that this tour is not wheelchair accessible, though service animals are allowed. Infants must sit on laps, and most travelers can participate in this tour/activity.
6. Northeast 4×4 Santana and Landscapes Day Trip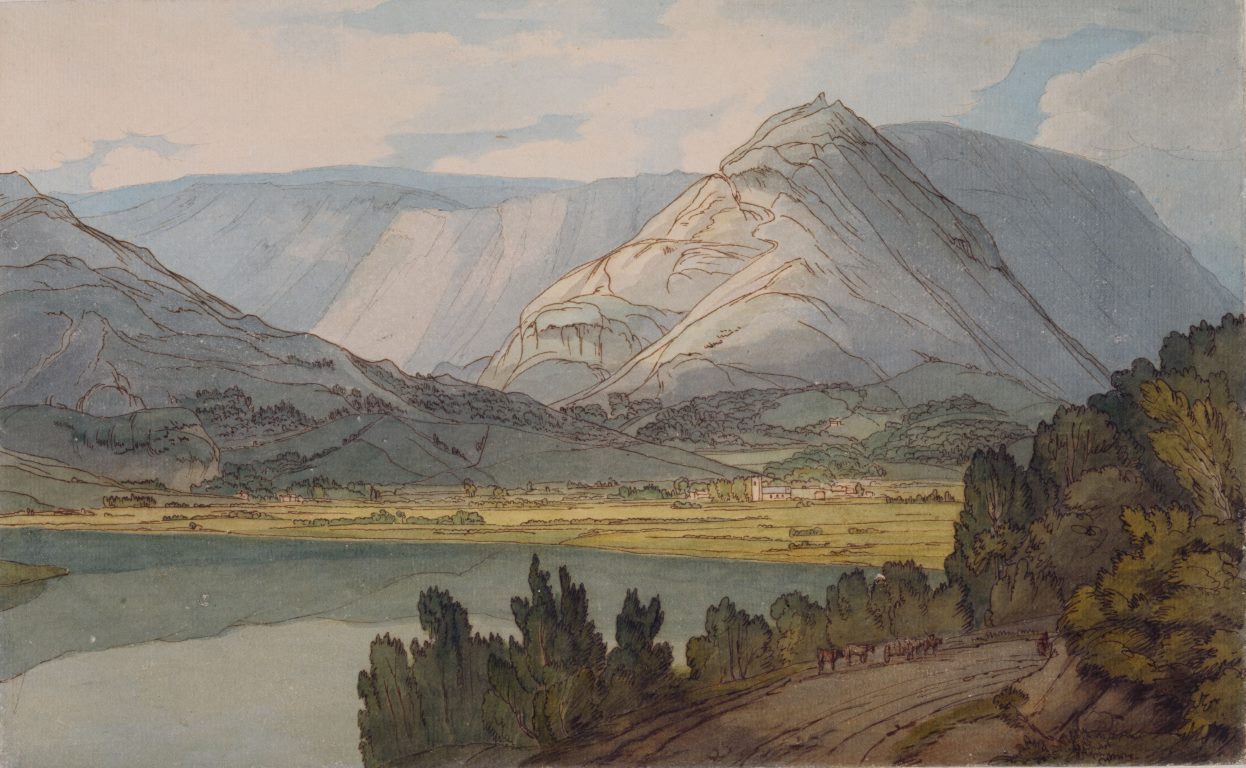 Explore the eastern side of Madeira on a full-day 4×4 trip with this tour. Discover small villages and forests as you ride in a convertible 4×4 vehicle. Visit key landmarks like the Eagle Rock, a sugar cane and rum factory in Porta da Cruz, and the traditional village of Santana. Enjoy an authentic Portuguese lunch before heading to one of the highest points on the island for breathtaking panoramic views. Learn about the first settlers of the Azores Islands and take in the wild side of Madeira with this adventure-packed tour. Hotel pickup and drop-off are included for Funchal area hotels, and a small fuel tax may apply for pickups outside of Funchal. Admission to Ponta Delgada is free, and don't forget that lunch is available at an extra cost of €12.00 per person.
7. Cabo Girao Sea Cliff and Mountains 4wd Experience
Explore the wonders of Cabo Girao Sea Cliff and Mountains with this 4wd experience. The tour includes a local guide, fuel surcharge, and gratuities. Depending on your location, there will be extra fees for pickup outside of Funchal/Caniço. Pickup points include various locations such as Machico, Santa Cruz, Camara de Lobos, and more.

The tour takes you to various places including Cabo Girao, where you can witness breathtaking views from the second-highest cliff in the world. You'll also visit Boca da Corrida Viewpoint and more stops that offer stunning views of the mountains and sea. Admission tickets are not included in this tour, except for Boca da Corrida Viewpoint where it's free.

Confirmation of the tour will be provided at the time of booking. The experience is not wheelchair accessible and is not recommended for pregnant travelers or those with serious medical conditions. However, infant seats are available, and the tour is suitable for most travelers.
8. Sao Vicente Caves and Volcano Center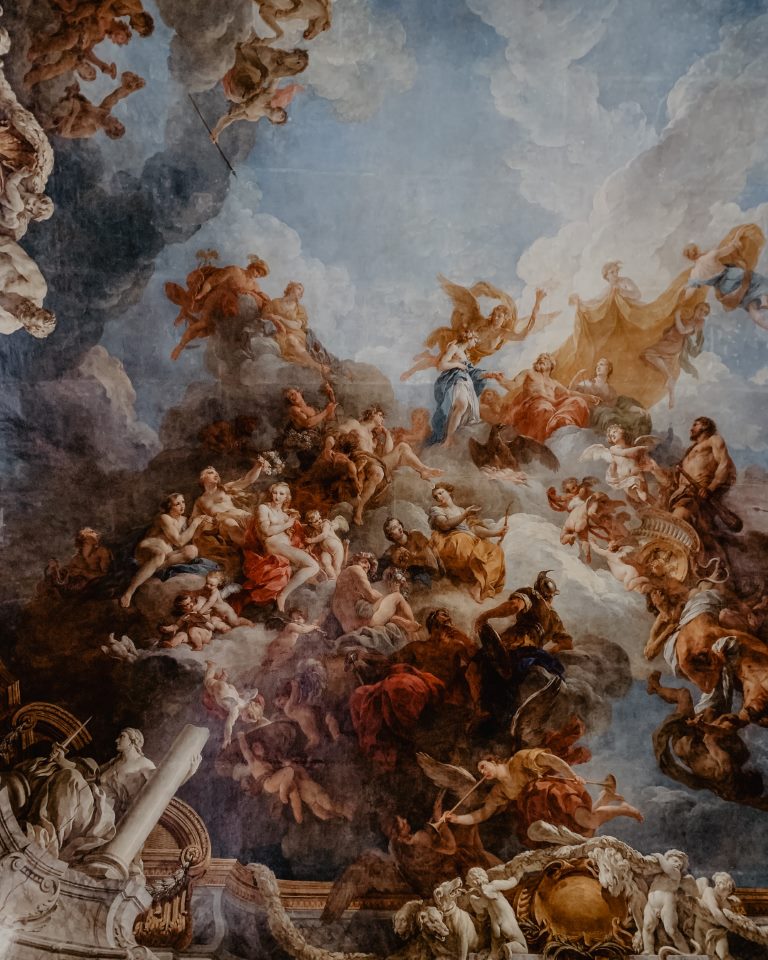 Explore the largest lava caves on the island of Madeira with a 4-hour visit to the Grutas of São Vicente. Your English and Portuguese speaking guide will lead you through the unusual rock formations, including volcanic stalactites and lava accumulations, while providing interesting insight into the geology of Madeira.

After the cave tour, head to the Volcano Center to view an exhibition of various volcanic stones found on the island. Don't miss the informative 3D film explaining the island's emergence from the sea. The tour includes hotel pick-up and drop-off for your convenience. Don't miss out on this chance to marvel at spectacular geological formations!
9. Cabo Girao and Mountains 4×4 Tour Afternoon
For those looking to explore the Cabo Girao area without the stress of navigating unfamiliar coastal roads, this guided 4×4 tour proves to be the perfect solution. Hotel pickup and drop-off, as well as transfers, are included in the cost of the tour so you can enjoy a carefree adventure. Visit multiple scenic spots near Cabo Girao and explore hidden traditional villages that aren't easily discovered alone. Travel safely on coastal roads in a 4×4 vehicle with a guide who will also help you learn about the local flora and fauna. This tour is perfect for anyone looking to make the most of their time in Funchal without any hassle.
The Ultimate Funchal Travel Guide – FAQs Answered
Are you planning a trip to Funchal, Madeira's beautiful capital city? As a popular tourist destination, Funchal attracts visitors from all over the world with its breathtaking scenery, unique culture, and warm hospitality. Before diving into your travel planning process, it's natural to have several inquiries in mind. To help you plan your trip to Funchal with confidence, we have put together a list of the most commonly asked questions by tourists with detailed answers.
1. When is the best time to visit Funchal?
The island of Madeira enjoys a subtropical climate all year round with warm temperatures and mild weather. The city of Funchal, in particular, experiences a sunny and warm climate during most months of the year. However, the peak tourist season falls between July and September when temperatures are at their highest. Therefore, if you prefer fewer crowds and lower costs, you might want to consider traveling to Funchal between November and March, which is the off-peak season.
2. How can I travel to Funchal?
The most convenient way to travel to Funchal is by air. The Madeira International Airport, located just 20 minutes from the city center, serves both domestic and international flights. Many airlines operate regular flights to Funchal from major cities across Europe, such as London, Paris, and Frankfurt. You may also choose to arrive in Funchal by ferry or cruise ships arriving at the Madeira port.
3. What are some must-see attractions in Funchal?
Funchal has many beautiful and exciting places to visit. Here are some of the most popular attractions:
Madeira Botanical Garden: A picturesque garden with a diverse collection of exotic plants and trees.

Cabo Girão: One of the highest Cliff cliffs in Europe, offering a breathtaking panoramic view of the Atlantic Ocean.

Funchal Cable Car: A scenic ride that takes you from Funchal's old town to Monte Village, providing stunning views of the city and surrounding hills.

Monte Palace Tropical Garden: A beautiful park with an oriental garden, waterfall, and one of the largest collections of Azulejo tiles in the world.

Funchal Market: A vibrant and colorful market selling everything from fresh produce to handicrafts.
4. What is the local cuisine in Funchal?
Funchal has a rich culinary culture that blends African, European, and Asian influences. Some popular local dishes you must try include:
Espetada: A traditional meat kebab typically made with beef or chicken marinated in garlic and spices, cooked over a wood fire and served with bread and salad.

Black Scabbardfish: A unique fish that is only found in the waters surrounding Madeira. It is typically served with banana and fried maize.

Lapas: Grilled limpets served with garlic, butter, and parsley sauce.

Bolo do caco: A type of bread that is usually served with butter and garlic sauce or as a sandwich with different fillings.

Poncha: A traditional Madeira drink made with aguardente (sugar cane spirit), honey, and lemon juice.
5. What are some outdoor activities to do in Funchal?
Funchal and its surroundings offer a wide range of outdoor activities that cater to all types of travelers. Here are some of the most popular ones:
Levada Walks: Levadas are small water channels that run through the mountains of Madeira, offering a unique hiking experience with gorgeous views of the natural landscape.

Dolphin and Whale Watching: Madeira's waters are home to several species of dolphins and whales, and there are many boat tours that take you on a whale watching excursion.

Golfing: Funchal has two championship golf courses, Palheiro Golf and Santo da Serra Golf, both boasting stunning ocean views.

Paragliding: Soar over Funchal's hills and coastline with expert paragliding instructors.
6. Is it safe to visit Funchal?
Funchal is a safe destination for tourists, with low crime rates and friendly locals. However, like any other tourist destination, it's essential to practice common sense and be aware of your surroundings. Take precautions such as avoiding deserted streets at night, not leaving your valuables unattended, and being aware of pickpockets in crowded areas.
7. What currency is used in Funchal?
The Euro is the official currency used in Funchal and the rest of Madeira. You can exchange your currency at most banks, hotels, or currency exchange bureaus located within the city. ATMs are available throughout Funchal, accepting most international bank cards.
8. What is the language spoken in Funchal?
The official language spoken in Funchal is Portuguese. However, English is commonly spoken in the city, especially in tourist hotspots such as hotels, restaurants, and shops.
9. What is the voltage in Funchal?
The standard voltage used in Funchal is 220-240 volts, which is similar to most European countries. If you're traveling from a country with a different voltage, it's essential to bring a voltage converter or adapter to use your electronic devices.
10. What is the dress code in Funchal?
Funchal has a casual dress code, and it's acceptable to dress comfortably in most public places. However, if you plan on visiting religious sites or high-end restaurants, it's advisable to wear more formal attire.In conclusion, Funchal is an amazing city filled with breathtaking landscapes, rich culture, and warm hospitality. We hope that your questions are answered and that this travel guide helps you plan your unforgettable trip to Funchal. Don't forget to pack your sunscreen, appetite, and sense of adventure!
How to Spend Your Time as a Tourist in Funchal
Located on the southern coast of Portugal's Madeira Island, Funchal is a vibrant city that draws many tourists each year. With its mix of natural beauty, culture, and history, there are plenty of things to see and do in Funchal regardless of your interests. Here's a step-by-step guide on how to spend your time as a tourist in Funchal.
1. Explore the Old Town
The charming and historic Old Town of Funchal is definitely worth a visit. You can take a walk down the cobbled streets and marvel at the brightly painted buildings with their traditional Madeiran balconies. The Old Town is also home to Santa Clara Convent, which houses a museum featuring religious art and artifacts, and the Mercado dos Lavradores, the city's main market that sells fresh produce and flowers.
2. Take a Cable Car Ride to Monte
If you're looking for some stunning views, take a cable car ride from the Old Town to Monte. The journey takes around 15-20 minutes, and you'll be rewarded with breathtaking panoramic views of Funchal and the surrounding mountains. Once you reach Monte, you can visit the Monte Palace Tropical Garden, which features a Japanese garden, a bird park, and exotic plants from around the world.
3. Visit the Se Cathedral
The Se Cathedral is a must-see for those interested in the history and culture of Madeira. This beautiful cathedral dates back to the early 16th century and has a mix of Gothic and Manueline architectural styles. The cathedral also houses a museum that features a collection of precious metalwork, sacred art, and religious relics.
4. Taste the Local Food
One of the best ways to experience a new culture is through its food. Madeiran cuisine is a fusion of Portuguese, African, and South American flavors, with plenty of seafood dishes on offer. Some dishes to try include Espada (black scabbardfish), Bolo do Caco (a type of bread), and Poncha (a popular alcoholic drink made with honey, lemon, and sugar cane brandy).
5. Go Whale and Dolphin Watching
Funchal is a hotspot for whale and dolphin watching, with many different species living in the waters around the island. Take a boat tour and you might spot Bottlenose Dolphins, Spotted Dolphins, and even Sperm Whales. Make sure to choose a reputable tour operator that follows responsible tourism guidelines to ensure the safety and well-being of the animals.
6. Take a Dip in the Ocean
Funchal has plenty of beaches that are perfect for swimming, sunbathing, and water sports. Praia de Formosa is the largest and most popular beach in Funchal, with clear blue water, soft black sand, and stunning views of the mountains. For a quieter experience, head to Praia do Gorgulho or Praia da Barreirinha.
7. Visit a Wine Lodge
Madeira is famous for its fortified wine, which is made on the island. Visit one of the many wine lodges in Funchal for a tasting and to learn more about the history and production of Madeira wine. Blandy's Wine Lodge is one of the oldest and most well-known wine lodges in Funchal, with a museum, a tasting room, and a shop selling wine and souvenirs.
8. Enjoy the Nightlife
The nightlife in Funchal is vibrant and varied, with plenty of bars and clubs to choose from. Head to the Old Town for a relaxed and laid-back atmosphere, or the Lido area for a more lively and upbeat scene. There are also many restaurants in Funchal that offer live music and entertainment.
Book Your Tour Now
As you can see, Funchal offers plenty of things to see and do for tourists of all ages and interests. Whether you want to explore historic landmarks, taste delicious food, or enjoy the natural beauty of the island, Funchal has something for everyone. Follow this guide to make the most of your time in Funchal, and have an unforgettable holiday!