Welcome to Veracruz, one of Mexico's most vibrant and culturally rich cities! Located along the Gulf of Mexico, Veracruz is a historic port city that offers a wealth of attractions for visitors to explore. From its rich colonial architecture to its lively music scene and delicious cuisine, Veracruz is a destination that truly has something for everyone. In this guide, we'll take a closer look at some of the best things to see and do in Veracruz, so you can make the most of your time in this beautiful coastal city. Join us as we explore the top attractions in Veracruz and discover why it's such a beloved destination for travelers from around the world.
The 4 Best Fun Activities to Do in Veracruz
The 4 Best Fun Activities to Do in Veracruz
1. Catemaco the Tuxtlas Day Trip from Veracruz With Boat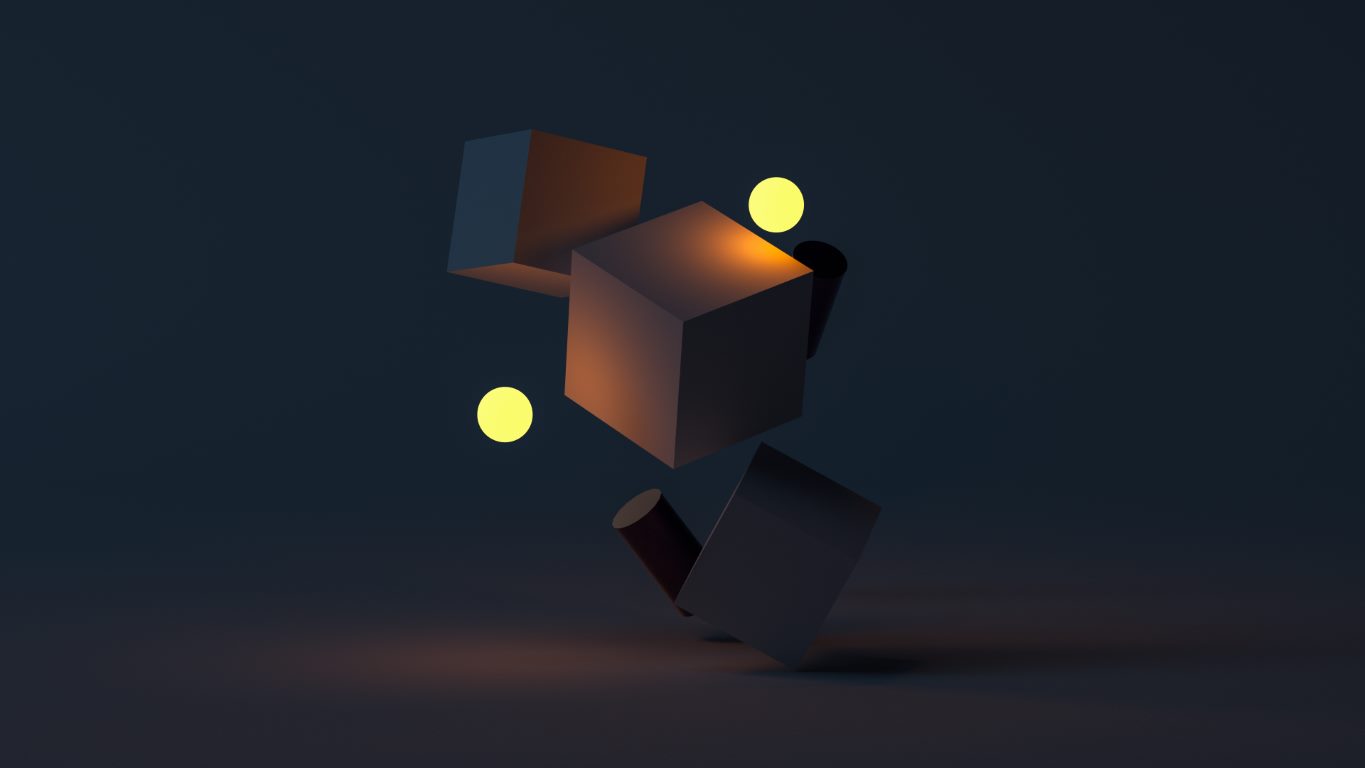 Catemaco and the Tuxtlas offer a variety of attractions where the old modern magic and real things are conjugated creating scenes of exceptional beauty surrounded by an almost virgin atmosphere. You'll admire the magnificent Cabeza Olmeca in Santiago Tuxtla and see the waterfalls Salto de Eyipantla. Take a typical boat across lake Catemaco to the monkey's island, unique in Latin America, to see all the diversity of the flora and fauna that lives in the rainforest. You'll also visit a spring of mineral water where you can try it and put the mineral mud on your face. After the tour, enjoy a typical meal at the banks of the lagoon. Experience a day trip to Catemaco and the Tuxtlas with this boat tour.
2. Veracruz Combo Tour La Antigua San Juan De Ulua and Veracruz City Sightseeing
Discover the historic attractions of Veracruz and surrounding areas on this 5-hour combo tour. Your local guide will take you to see the top sites such as La Antigua, the first Spanish settlement in Mexico where you can visit the first Catholic church in the Americas and learn about Hernán Cortés, the Spanish conqueror who settled there. Explore San Juan de Ulúa, one of the oldest fortresses in the Americas, and see Veracruz's picturesque main square, the zocalo, as well as the Municipal Palace and the malecón boardwalk. This tour is great for history buffs and includes round-trip hotel transport and gratuities. Book now to discover the fascinating history of Veracruz!
3. Veracruz City Sightseeing Tour Including San Juan De Ulua Castle
Experience the charm and history of Veracruz on this 3-hour sightseeing tour that takes you to some of the city's top attractions. Start with a visit to the 16th-century San Juan de Ulúa fortress where you will learn about its rich history from colonial times to the Mexican War of Independence. Stroll along the boardwalk or 'malecón' and take in the stunning views of the Gulf of Mexico. See the Zocalo, Municipal Palace, and the Old Customs building, and learn about their significance. End your tour with a drive through Boca del Río, Veracruz's well-heeled district, before being transported back to your hotel. Hotel pickup and drop-off, local guide, and gratuities are included. Don't miss this opportunity to discover the best of Veracruz!
4. Cordoba and Orizaba Coffee Sierra Day Trip
Experience a full-day trip to the mountainous country of Veracruz with this guided tour to Cordoba and Orizaba. Start the day at the Coffee Museum and learn about the history of Mexican coffee before heading to Cordoba, the renowned "City of the 30 Knights." See the main square where most of the buildings of architectural and historic value are located, including the City Hall, La Parroquia, and the Zevallos Portal where the Treaty of Cordoba was signed.

Continue on to the historic center of Orizaba, founded in the 16th-century. Visit the art museum and the Palacio de Hierro, a building structure that was brought from Belgium. Take a cable car ride for a panoramic view of the city and take in stunning views of the Orizaba Valley.

Admission fees and roundtrip transportation to and from your Veracruz location are included in this tour. Don't miss the opportunity to discover colonial history and architecture in Cordoba and historic artworks at the Veracruz Art Museum.
Frequently Asked Questions by Tourists about Veracruz
Veracruz is a beautiful coastal city in Mexico known for its rich history, vibrant culture, and lively atmosphere. As a popular tourist destination, there are certain questions that visitors tend to ask more frequently than others. In this blog post, we'll answer some of the most common questions about Veracruz to help you plan your trip and get the most out of your experience.
1. What is the best time of year to visit Veracruz?
The best time to visit Veracruz depends on what you want to do and see during your trip. The city experiences a tropical climate with high temperatures and humidity year-round, but there are distinct seasons that affect tourism.If you want to experience the city's vibrant cultural events, such as the Carnaval de Veracruz or the Festival de Salsa, then you should plan to visit between January and March. These festivals are the highlight of the city's cultural calendar and draw visitors from around the world.If you're looking for more outdoor activities like snorkeling, scuba diving, or beach-going, then the best time to visit Veracruz is from June to August. During these months, temperatures can reach up to 35°C (95°F), but the sea breeze makes it more bearable.
2. What are the must-see attractions in Veracruz?
Veracruz boasts a rich history and is home to numerous landmarks, museums, and attractions that are worth visiting. Some of the must-see attractions include:
a. Veracruz Cathedral
The Catedral de Nuestra Señora de la Asunción is one of the most iconic landmarks in Veracruz. Built in the 17th century, the cathedral boasts beautiful architecture and hosts regular religious services.
b. San Juan de Ulúa Fortress
San Juan de Ulúa is a historic fortress located on an island just off the coast of Veracruz. It was built in the 16th century to protect Veracruz from pirate attacks and was later used as a prison.
c. Museo de la Ciudad de Veracruz
The Museo de la Ciudad de Veracruz is a history museum that tells the story of Veracruz from pre-Columbian times to the present day. It features exhibits showcasing Veracruz's cultural and artistic heritage.
d. Malecón
Malecón is a scenic waterfront boulevard that runs along the Gulf of Mexico. It's a popular spot for strolling, people-watching, and enjoying oceanic views.
3. What are the best beaches in Veracruz?
Veracruz is home to numerous beautiful beaches, and choosing the best one will depend on your preferences. Some of the most popular beaches include:
a. Playa Mocambo
Playa Mocambo is a white sandy beach that's popular with families. It has calm waters and a pier with restaurants and souvenir shops.
b. Playa Villa del Mar
Playa Villa del Mar is a secluded beach located on an island just off the coast of Veracruz. It's accessible by boat and boasts crystal clear waters and pristine sandy beaches.
c. Playa Chachalacas
Playa Chachalacas is a long stretch of beach that's popular with surfers and adventure-seekers. It has strong waves and is an excellent spot for kiteboarding.
4. Is Veracruz safe for tourists?
Veracruz is generally safe for tourists, but like any city, it's important to take certain precautions to avoid potential dangers. The city has a visible police presence, and tourist areas are generally patrolled.It's recommended to avoid walking alone at night, especially in poorly lit areas, and to keep your valuables close. It's also advisable to only use licensed taxis and avoid flashing cash or expensive items.
5. What is the local cuisine in Veracruz?
Veracruz is known for its delicious seafood, and the local cuisine features many seafood dishes. Ceviche, a dish made with raw fish marinated in lime juice, is a popular local specialty. Other must-try dishes include pescado a la veracruzana, a fish dish cooked with tomatoes, onions, and olives, and huachinango a la talla, a grilled red snapper.In conclusion, Veracruz is an exciting and vibrant city that has a lot to offer tourists. Whether you're interested in history, culture, or outdoor activities, Veracruz has something for everyone. Plan your trip well and enjoy all that this beautiful city has to offer.
How to Spend Your Time as a Tourist in Veracruz
Veracruz is a charming coastal city in Mexico that offers a perfect blend of history, culture, and nature. Being one of the oldest cities in Mexico, Veracruz has a rich history that dates back to 1519 when the Spanish first arrived in the region. Whether you're a history buff or a beach lover, there's something for everyone here. In this blog post, we'll look at the top things to do in Veracruz so that you can make the most of your time in this gorgeous city.
1. Explore the Historic Downtown
The historic downtown of Veracruz is a must-visit for anyone interested in history and architecture. Here, you'll find some of the oldest and most beautiful buildings in the city, such as the Cathedral of Veracruz, Municipal Palace, and the Agustin Lara House Museum. You can also take a stroll along the Malecon, which offers stunning views of the Gulf of Mexico.
2. Visit San Juan de Ulua Fortress
San Juan de Ulua Fortress is one of the most important landmarks in Veracruz, and it's easy to see why. This massive fortress dates back to the 16th century and was once used as a prison. Today, the fortress serves as a museum that showcases the history of Veracruz and its role in the Mexican revolution. The museum features exhibits such as weapons, armor, and artifacts from the colonial period.
3. Relax on Veracruz's Beautiful Beaches
If you're a beach lover, then you're in luck as Veracruz has some of the most stunning beaches in Mexico. Some of the best beaches to visit include Playa Mocambo, Playa de Hornos, and Playa Villa del Mar. These beaches offer soft sand, crystal clear waters, and plenty of opportunities for sunbathing and swimming. You can also try your hand at water sports such as jet skiing or parasailing.
4. Taste the Local Cuisine
Veracruz is known for its delicious cuisine that's a mix of Spanish, African, and indigenous influences. Some of the must-try dishes include Huachinango a la Veracruzana, a red snapper dish cooked in a tomato and chili pepper sauce, and Arroz a la Tumbada, a rice dish with seafood, tomatoes, and saffron. You can try these dishes and more at restaurants such as La Parroquia, El Gran Cafe de la Parroquia, and Los Portales.
5. Experience the Nightlife
Veracruz has a vibrant nightlife that's sure to keep you entertained. The city has plenty of bars and nightclubs where you can dance the night away. Some of the best places to visit include Mandala, Bellinghausen, and La Conga. These clubs offer a mix of music genres and are perfect for those who love to party.
6. Explore the Coffee Plantations
Veracruz is also known for its coffee, and there's no better way to experience it than by visiting one of the many coffee plantations in the region. Here, you can learn about the coffee-making process and even try some freshly brewed coffee. Some of the best coffee plantations to visit include El Hato, La Gloria, and Coatepec.
7. Attend Festivals and Events
Veracruz is known for its lively festivals and events that take place throughout the year. Some of the most popular festivals include the Veracruz Carnival, which takes place in February and features colorful parades and music, and the Festival of the Huapango, which celebrates the state's traditional dance and music. You can check the local calendar to see if there are any festivals or events taking place during your visit.In conclusion, Veracruz is a vibrant and diverse city that offers a little something for everyone. Whether you're interested in history, cuisine, nature or nightlife, you're sure to find it here. We hope that this guide has been helpful in planning your trip to this gorgeous coastal city.