Puerto Plata is a vibrant coastal city located in the northern region of the Dominican Republic. With its stunning beaches, rich history, and vibrant culture, Puerto Plata is a popular destination for tourists from all over the world. Whether you're a sun worshipper, history buff, or just looking for some adventure, Puerto Plata has something for everyone. In this post, we'll explore the best attractions and things to do in Puerto Plata, so you can make the most of your visit to this beautiful city. From exploring ancient ruins, soaking up the sun on one of the many beaches, to sampling the local cuisine, Puerto Plata has it all. So, grab a mojito, sit back, and let's dive into the best that Puerto Plata has to offer.
The 4 Best Days Out in Puerto Plata
The 4 Best Days Out in Puerto Plata
1. Adventure Park Package from Puerto Plata
Explore the natural beauty of the Dominican Republic's North Coast during the Adventure Park Package from Puerto Plata! This full-day outdoor adventure tour takes you on an unforgettable journey through waterfalls and zip lines. You will ride in an open-top safari-style vehicle and visit Damajagua to climb and swim in the 7 cascades. Afterward, you will zoom down a thrilling zipline and go horseback riding before indulging in a barbecue lunch to replenish your energy. The tour includes all equipment, professional guides, lunch (with vegetarian-friendly options), and round-trip hotel transport for your convenience. For an extra fee, you can purchase alcoholic drinks or rent a locker for your belongings. Hotel pickup varies according to location, so be sure to check the Additional Information section for details. Don't miss out on this exciting adventure in Puerto Plata!
2. Ocean World Puerto Plata Adventure Park Day Pass
Discover the Ocean World Puerto Plata Adventure Park with a full-day pass! This world-renowned attraction boasts the largest manmade dolphin habitat in the world, making it a must-see for visitors to the Dominican Republic.

The day pass includes various activities, such as snorkeling in a tropical reef aquarium, learning about marine mammals from expert handlers, and getting up-close to feed tropical birds. You can also walk through a tropical rainforest Bird Exhibit and Habitat of Iguanas, and enjoy access to some of the animal shows.

Watch the antics of dolphins, sea lions and sharks, and have fun with the playful sea lions. Then relax on Dolphin Beach, soak up some Caribbean rays or explore the Rainforest Bird Exhibit.

This day pass includes everything you need for a great day out, including a complimentary lunch, and access to lounge chairs where you can rest and take it all in. Don't miss out on this opportunity to experience the marine adventures waiting for you at Ocean World Puerto Plata Adventure Park!
3. Cruise Ship 12 Waterfalls of Damajagua
Join this exciting private half-day tour to the 12 Waterfalls of Damajagua during your shore excursion in Puerto Plata, Dominican Republic. You will be conveniently picked up from the port, and comfortably transported in a private vehicle. Once you arrive at the waterfalls, get ready to have an adventure as you ride a buggy towards the breathtaking waterfalls. Lunch, Wi-Fi on board, and alcoholic beverages are all included in this personalized private tour. After a fun-filled day exploring the waterfalls, you will be returned back to the port to rejoin your cruise ship. Please note that confirmation will be received upon booking and the tour is not wheelchair accessible. Choose a pickup point and schedule your pickup time according to your ship's arrival. Book now and don't miss this unforgettable experience!
4. Waterfalls of Damajagua and Tropical Petting Zoo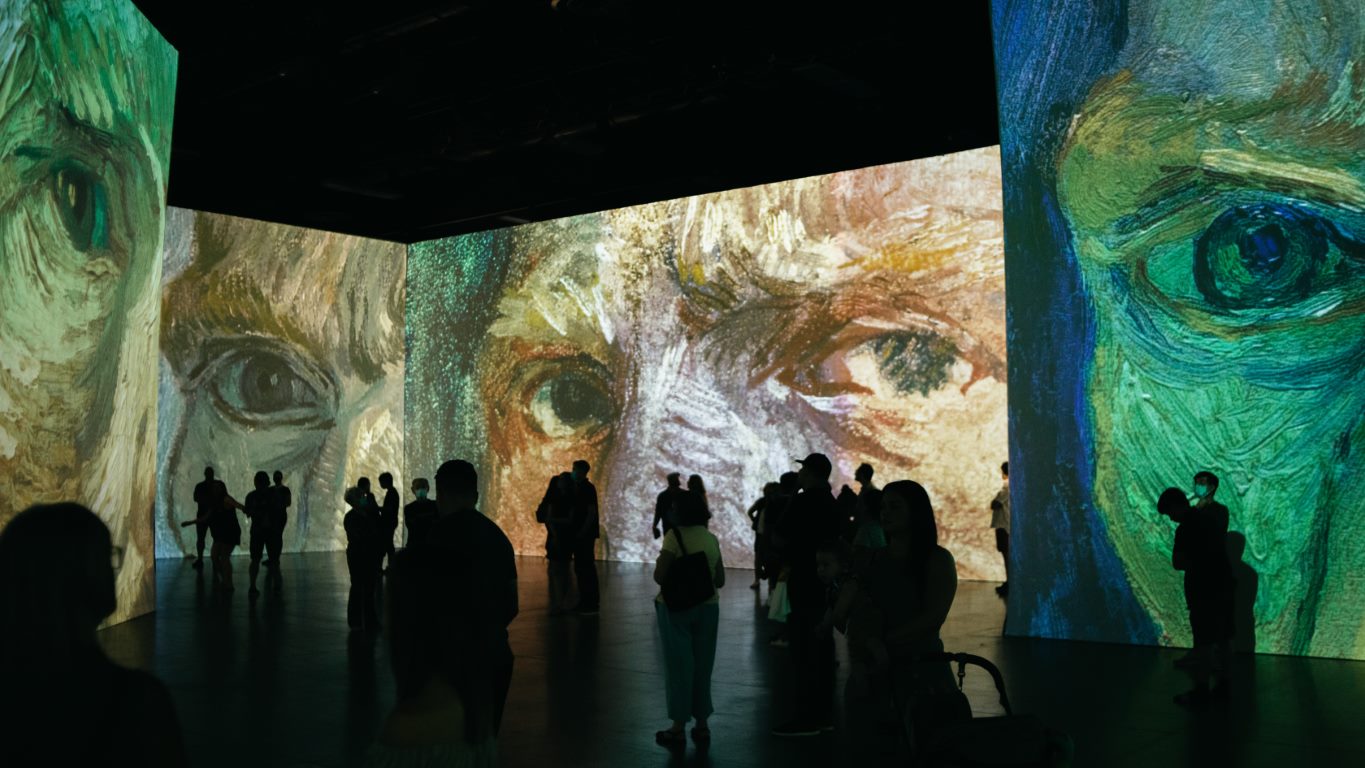 Combine a tour to the 27 cascades of Damajagua with a visit to a local petting zoo during this 5-hour tour from Puerto Plata. The tour includes pickup and drop-off from your hotel, bottled water, and a traditional Dominican lunch. Travel in an open-top safari-style vehicle to the waterfalls where you can explore and take a dip in the natural pools. Afterward, visit the petting zoo to snap photos with squirrel monkeys and parrots. Lockers are available for rent and alcoholic drinks can be purchased. Be ready with a swimsuit and towel for pickup leaving from Puerto Plata in the morning.
Frequently Asked Questions About Puerto Plata
If you're planning a trip to the Dominican Republic, be sure not to miss Puerto Plata. This city is filled with natural beauty, a rich history, and plenty of exciting activities to keep you entertained during your stay. To help you prepare for your trip, we've gathered some of the most frequently asked questions about Puerto Plata to equip you with all the information you need.
What is the best time of year to visit Puerto Plata?
The best time to visit Puerto Plata is during the months of December to May. During this period the weather is pleasant, the humidity is lower and the chance of rain is reduced. Puerto Plata experiences a tropical climate all year long with temperatures typically staying between 70 to 90 degrees.
What are the best activities to do in Puerto Plata?
There are plenty of activities for tourists to enjoy in Puerto Plata. Some of the top things to do in the area include:
Visit the Amber Museum

Explore the historic San Felipe Fortress

Take a cable car ride up to the top of Mount Isabel de Torres

Relax on the beach at Sosúa

Take a guided tour of the Brugal Rum Factory
What are some popular beaches in Puerto Plata?
Puerto Plata has several beautiful beaches worth visiting. Some of the most popular include:
Sosúa Beach

Playa Dorada

Cofresi Beach

Playa Bergantin

Costambar Beach
What should I know before dining in Puerto Plata?
Food in Puerto Plata is a mix of Spanish, African and native Dominican Republic influences. Local dishes include rice and beans, stewed meats, plantains, and fresh seafood. Be sure to try some mofongo, a dish made from mashed green plantains and served with a variety of meats and sauces. Keep in mind that tap water in the Dominican Republic is not safe to drink. Stick to bottled water, and be cautious of drinking smoothies or consuming ice that may have been made from tap water.
What is the local currency in Puerto Plata?
The official currency of the Dominican Republic is the Dominican Peso (DOP). US dollars are also widely accepted in tourist areas. Be sure to check the current exchange rate and carry small bills for local transactions.
What are the top historical sites to visit in Puerto Plata?
Puerto Plata has a rich history dating back to colonial times. Some of the best historical sites to visit include:
San Felipe Fortress – a 16th-century fortress used to protect the city from pirates and invaders

Casa Museo General Gregorio Luperón – museum dedicated to one of the most famous figures of the War of Restoration in 1863

Parque Histórico La Isabela – the first European town founded in the New World by Christopher Columbus in 1493

Iglesia San Felipe – a beautiful church built in the 16th century, located in the main square of Puerto Plata
Is it safe to travel to Puerto Plata?
Like any tourist destination, Puerto Plata has experienced incidents of crime. However, this should not discourage you from visiting the city. Take basic precautions such as avoiding isolated areas, not carrying large amounts of cash, and keeping an eye on your personal belongings at all times. It is also recommended to only use authorized taxi services and not to wander off outside of the resorts. By taking these measures, you can help ensure a safe and enjoyable trip to Puerto Plata.
How to Spend Your Time as a Tourist in Puerto PlataPuerto Plata is a beautiful destination in the Dominican Republic that offers a variety of activities for tourists. From beaches and water sports to cultural sites and museums, there are plenty of things to do in Puerto Plata. Here's a comprehensive guide on how to spend your time in this fantastic destination.1. Enjoy the Stunning BeachesPuerto Plata is known for its pristine beaches, and a trip to this destination is incomplete without spending some time on them. Some of the best beaches in the area include the Playa Dorada, Sosua Beach, and Cabarete Beach. All of them offer a relaxed, laid-back atmosphere with crystal clear waters perfect for swimming, snorkeling, or paddleboarding.Playa DoradaLocated on the northern coast of the Dominican Republic, this beach is known for its golden sands and crystal clear waters. Playa Dorada offers a wide range of amenities, including sun loungers, restaurants, and bars. It's a perfect place for families thanks to its calm waters.Sosua BeachIf you're looking for a lively beach in Puerto Plata, Sosua Beach is the perfect spot. Its calm waters make it ideal for swimming and snorkeling, while the many bars and restaurants along the beach make it an excellent spot for a fun night out.Cabarete BeachCabarete Beach is an excellent destination for water sports enthusiasts, particularly surfers and kiteboarders. The beach is situated on the north coast of the Dominican Republic and provides excellent winds and waves for surfing and kiteboarding. You can also find many vendors offering these activities and rentals if you're keen to try them out.2. Visit The 27 Waterfalls of DamajaguaThe 27 Waterfalls of Damajagua is a natural attraction in Puerto Plata, and it's a must-visit. This series of cascading waterfalls is located in the rolling hills of the Northern Corridor mountain range. Visitors can either hike up to the waterfalls or take a guided tour that includes climbing, swimming, and diving in the cascading pools.3. Explore the Amber MuseumPuerto Plata is known for its Amber Museum, which features a rich collection of amber artifacts dating back millions of years. The museum provides a history of how amber is formed, and visitors also get to see exquisite pieces of jewelry and other artifacts made of amber. It's an excellent destination for history buffs and jewelry lovers alike.4. Go Whale WatchingPuerto Plata is a prime destination for whale watching, particularly between January and March. During this time, the humpback whales migrate from the North Atlantic to the Caribbean waters to breed and give birth to their calves. There are many tour operators that offer whale watching tours, and it's an experience of a lifetime.5. Discover the Fort of San FelipeThe Fort of San Felipe is a 16th-century fortress that overlooks the city of Puerto Plata. The fortress played an essential role in protecting the city from pirate attacks, and today it stands as a significant historical monument. Visitors can explore the fortress and learn about its history through a guided tour.6. Take a Cable Car to Mount Isabel de TorresTaking a cable car to Mount Isabel de Torres is one of the most popular things to do in Puerto Plata. The cable car ride takes visitors up to the top of the mountain, where they can enjoy panoramic views of the entire city. At the top, visitors can also explore the beautiful botanical gardens and the statue of Christ the Redeemer.7. Enjoy Local DelicaciesFinally, no trip to Puerto Plata would be complete without indulging in local delicacies. The area is known for its fresh seafood, such as shrimp, lobster, and fish. Try the popular La Bandera, a traditional Dominican dish made with rice, beans, and meat. Also, don't forget to try the refreshing tropical fruits such as mango, papaya, and passionfruit.Book Your Tour NowPuerto Plata has something to offer for everyone, from picturesque beaches and water sports to historical sites and cultural attractions. It provides an excellent mix of adventure and relaxation, and the combination of gorgeous natural scenery and fun local experiences always ensure a memorable trip. So, pack your bags, follow this guide and immerse yourself in everything Puerto Plata has to offer!