Tallinn, the capital of Estonia, is a city with a rich history and a vibrant cultural scene. From medieval castles to modern art galleries, the city is full of museums that offer a glimpse into Estonia's past, as well as its contemporary art and culture. If you're fascinated by history, art, or just love exploring new places, you won't be disappointed by the museums in Tallinn. In this post, we'll take a closer look at some of the best museums in Tallinn, each of which has a unique story to tell.
The 3 Cutest Museums in Tallinn
The 3 Cutest Museums in Tallinn
1. Tallinn: Seaplane Harbour Maritime Museum Tour
Journey through the fascinating maritime history of Estonia with an entrance ticket to the Seaplane Harbour Maritime Museum in Tallinn. Located in a World War I hangar, the museum offers stunning exhibitions over 3 floors. Explore the remains of the oldest ship found in Estonia, pine boats made by locals up to 5000 years ago, and a collection of yachts from the 1980 Summer Olympics. You can also get acquainted with the culture of yacht and iceboat sport and learn the history behind it. Take a closer look at the World War II submarine EML Lembit and venture upstairs to see the Short 184 seaplane. Engage with history and fly a seaplane on a flight simulator. Don't miss the chance to immerse yourself in the stories of sea sport at the Seaplane Harbour Maritime Museum.
2. Tallinn: Museums, Public Transport, and More City Card
Discover all of Tallinn easily with the Tallinn Card. This all-inclusive sightseeing pass offers you the most convenient way to get to know the entire city. You can enjoy free admission to over 50 museums and sights, free public transportation, and various other great offers and discounts. With the Tallinn Card, you can feel the thrill of hopping from attraction to attraction and get priority entrance to the Tallinn TV Tower, Tallinn Zoo, and more. You can also benefit from discounts to sightseeing tours, activities, shops, and restaurants. The Tallinn Card brochure is included and you can take advantage of entrance and discounts to attractions not listed on the brochure. Choose between 24-hour, 48-hour, or 72-hour Tallinn Card options for your convenience. Don't hassle with entrance fees – enjoy free access to over 50 museums and attractions with the Tallinn Card.
3. Tallinn: Entry Ticket to Fotografiska Photo Museum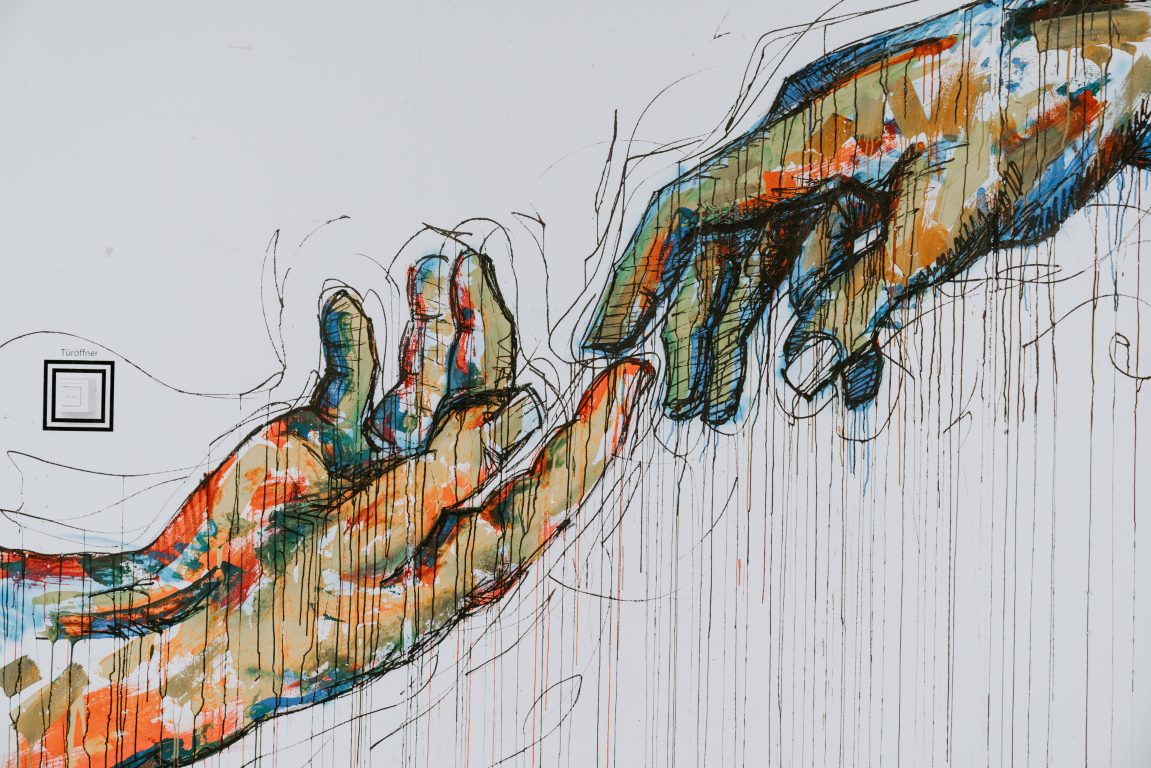 Get ready to immerse yourself in world-class photography with the entry ticket to Fotografiska Photo Museum in Tallinn. This international museum hosts exhibitions showcasing genre-defying artists from all over the world. Fotografiska's mission for a more conscious world will inspire you to see the world through the lens of a camera. Treat your senses to the elevated dining experience alongside the breathtaking visuals. Discover how photography has the unique ability to shape emotions and convey stories. Your entry ticket gives you access to all Fotografiska exhibitions, so don't miss out on this opportunity to experience it all. Visit the museum and witness firsthand the power of photography in shaping our world.
Frequently Asked Questions About Museums of Tallinn
If you're planning a trip to Tallinn, you'll want to make time for its world-class museums. Here are some frequently asked questions about the museums of Tallinn to help you plan your visit.
1. What are the must-visit museums in Tallinn?
Tallinn is home to a wide range of museums, catering to various interests. Some of the must-visit museums include:- Estonian History Museum: This museum provides an excellent overview of Estonia's history, from ancient times to the present day.
– Kumu Art Museum: This museum showcases the best of Estonian art, with a particular emphasis on contemporary art.
– Tallinn City Museum: This museum tells the story of Tallinn, its history, people, and culture.
– Seaplane Harbour: A maritime museum with interactive exhibits showcasing the history of Estonia's maritime culture.
– Kadriorg Art Museum: This museum features a large collection of international and Estonian art.
2. How much time should I spend in each museum?
The amount of time you spend in each museum depends on your interests and the size of the museum. Generally, you should allow at least 1-2 hours for each museum. If you're particularly interested in a particular subject, you may want to spend more time in that museum.
3. When is the best time to visit the museums?
The museums of Tallinn are open year-round, so you can visit them at any time. However, if you want to avoid crowds, it's best to visit outside the peak summer season (June-August), especially on weekends.
4. Are there any discounts available for museum admissions?
Yes, many museums in Tallinn offer discounts for seniors, students, and children. Some museums also offer free admission on certain days or during certain hours. Check the website of each museum for details on admission prices and discounts.
5. Can I take photos inside the museums?
The rules regarding photography vary from museum to museum. In general, flash photography is not allowed, and some museums may prohibit photography altogether. Check with the museum staff before taking photos.
6. Is there an audio guide or guided tour available in the museums?
Many museums in Tallinn offer audio guides or guided tours in various languages. Check with the museum staff for details on availability and prices.
7. What is the best way to get to the museums?
Most museums in Tallinn are located in the city center and are easily accessible by public transport, taxi, or on foot. Some museums also offer free shuttle buses from the city center. Check the website of each museum for details on how to get there.
8. Can I buy souvenirs in the museums?
Yes, most museums in Tallinn have a gift shop or souvenir store where you can buy souvenirs related to the museum's collection. Some museums also sell books and postcards.
9. Can I bring food or drinks inside the museums?
In general, food and drinks are not allowed inside the museums. However, many museums have a cafe or restaurant where you can grab a bite to eat or a drink.
10. Is there anything else I need to know before visiting the museums?
Some museums have specific rules regarding dress code and behavior. For example, you may be required to remove your shoes before entering a museum or to refrain from touching exhibits. Check with the museum staff for any specific rules or guidelines. Additionally, some museums may have limited accessibility for people with disabilities, so be sure to check before you visit.
How to find the best museums in Tallinn
Tallinn, the capital of Estonia, is known for its charming old town, picturesque architecture, and cultural landmarks. One of the best ways to explore the city's history and culture is by visiting its museums. However, with so many options to choose from, it can be challenging to know where to start. In this guide, we'll share some tips on how to find the best museums in Tallinn.
1. Check online reviews
Online reviews are a great way to get a sense of what the museums are like before you visit. Check websites like TripAdvisor, Yelp, and Google Reviews to see what other visitors have to say about their experiences. Look for museums that have a high rating and positive reviews.
2. Research the museum's website
Once you've narrowed down your list of potential museums, visit their websites. Look for information about their exhibits, hours, admission prices, and any special events or programs they offer. Some museums may also have virtual tours or online exhibits you can explore. Take note of any specific exhibits or events that interest you.
3. Consult with a local
Locals in Tallinn are proud of their city's culture and history and are often happy to share their insights with visitors. Ask your hotel or Airbnb host, a restaurant server, or a friendly local you meet while exploring for their recommendations on the best museums to visit. They may suggest lesser-known museums that are off the beaten path but still well worth a visit.
4. Look for museum passes
If you plan on visiting several museums in Tallinn, consider purchasing a museum pass. These passes offer discounted admission to multiple museums and can save you money in the long run. The Tallinn Card, for example, includes access to over 40 museums and attractions throughout the city.
5. Consider your interests
Everyone has different interests, and the museums you choose to visit should reflect yours. If you're interested in art, check out the KUMU Art Museum. If you want to learn about Estonian history, visit the Estonian History Museum. If you're a fan of maritime history, head to the Estonian Maritime Museum. Think about what topics interest you most and prioritize those museums.
6. Look for free admission days
Some museums in Tallinn offer free admission on certain days of the week or month. Check the museum's website or call ahead to find out if they have any upcoming free days. This can be a great way to save money while still experiencing some of the best museums in Tallinn.
7. Prioritize must-see museums
There are a few museums in Tallinn that are considered must-sees. These include the KUMU Art Museum, the Estonian History Museum, the Estonian Maritime Museum, and the Tallinn City Museum. If you only have a limited amount of time in Tallinn, prioritize these museums to get the most out of your visit.
Conclusion
Tallinn has a wealth of museums to explore, each offering a unique look at the city's history, culture, and art. By using the tips above, you can narrow down your list of museums and find the ones that are best suited to your interests. Whether you're an art lover, a history buff, or simply curious about the world around you, the museums of Tallinn are waiting to be discovered.