Vilnius, the capital city of Lithuania, is an often-overlooked gem in Eastern Europe. With a charming Old Town steeped in history and culture, along with a lively and modern atmosphere, Vilnius is a city worth exploring. From its stunning architecture and charming cafés to its vibrant bar scene and picturesque parks, there is no shortage of things to do in Vilnius. In this post, we'll take a closer look at the must-see attractions and things to do in this fascinating city. Whether you're a history buff, art enthusiast, or simply looking for a fun and exciting getaway, Vilnius has something for everyone. Let's dive in!
The 7 Best Cool Things to Do in Vilnius
The 7 Best Cool Things to Do in Vilnius
1. Dzukija National Park and Grutas Park Full Day Tour
This full-day tour takes you from Vilnius to explore the natural landscapes and Soviet history of Dzukija National Park and Grutas Park. Your professional tour guide will pick you up from your Vilnius accommodation and take you on a day of adventure.

First, head to Merkine and visit the Three Crosses area before proceeding to the Cepkeliai Marsh, the largest swamp in Lithuania, for a hike. Next, explore Grutas Park and the exposition of scattered Soviet statues, and enjoy lunch in either Marcinkonys village or at Grutas Park.

In the afternoon, visit Liskiava Monastery Ensemble and the resort town of Druskininkai before returning to Vilnius for drop-off at your accommodation. This private full-day trip is perfect for those interested in nature sites and museums as well as Soviet history.
2. Sightseeing Tour Around Vilnius City and Trakai Castle
Discover the highlights of Lithuania by taking a tour around Vilnius city and Trakai Castle. The tour will take you to the most important landmarks of Vilnius such as the Classic Town Hall, the bohemian Uzupis district, the Gothic St.Anne's Church, the Cathedral Square, old Vilnius University, and the baroque masterpieces of the 17th century-Church of St. Peter and St. Paul. Vilnius downtown, included in the UNESCO World Heritage list, will amaze you with its unique architecture and authentic atmosphere.

In the second part of the tour, you will have the chance to explore the Trakai district, famous for its traditional Karaites dishes like 'kibinai' (pastries filled with mutton and onion). You will have free time for lunch at a local restaurant before continuing the excursion to the Trakai Castle. It was a cradle of the Lithuanian statehood, an important military and political center, headquarters of the Lithuanian Grand Dukes, and the capital of Lithuania. Admire the castle's exceptional beauty and learn about its rich history.

This Sightseeing Tour Around Vilnius City and Trakai Castle is a perfect opportunity to explore the most beautiful landmarks of Lithuania and feel the spirit of its rich history.
3. Discover Vilnius Tour
Discover baroque architecture and medieval history with this 3-hour small-group tour of Vilnius. Accompanied by a guide, explore the city's top attractions, including the Bernardine Church and Monastery, Cathedral Square, the Church of St Anne, the Presidential Palace, and Vilnius University. Walk along the charming streets of Gediminas Avenue and immerse yourself in the UNESCO-listed Old Town. At Subačius Hill, enjoy panoramic views over the rooftops of the city, while gaining insight into Vilnius' culture and heritage. The tour includes pickup and drop-off from centrally located Vilnius hotels.
4. Vilnius Trakai and Kernave Private Full Day Tour
Experience a full day private tour to explore the most important sites in Lithuania with a professional guide. The tour starts with a visit to Gediminas tower in Vilnius for a view of the Old Town followed by a walk in the area. The tour then heads to Kernave, the first Lithuanian capital, where you will explore 5 hill forts archaeology museum and a hand-made souvenirs shop. After Kernave, you will go to Trakai to visit its magical castle located on an island, where you can also take a boat trip (additional charge) and have lunch in a traditional restaurant owned by the Karaim family. The tour ends with more sightseeing in the Old Town of Vilnius. Don't miss the chance to explore the UNESCO-protected buildings and archaeological sites in Lithuania with this private full day tour.
5. Day Trip to Aukstaitija National Park
Explore top Lithuanian attractions with ease on this day trip to Aukstaitija National Park from Vilnius. This 1-day trip to Anykščiai is an excellent opportunity to discover Lithuania's unique heritage. The tour includes pickup and drop-off from your Vilnius hotel, a driver/guide, and admission to the Ethnographic Horse Museum, where you will learn about the importance of horses to Lithuania's development. You'll also visit the narrow-gauge railway and admire important monuments in the ancient town of Anykščiai, such as the Roman Catholic Church of St Matthias, the tallest church in Lithuania. Finally, you will have the opportunity to explore Aukštaitija National Park and test your nerve on the treetop rope course while admiring fine views over the dense forests. After an action-packed day, return in comfort to Vilnius. Don't miss out on the chance to explore Lithuania's rich heritage, book your day trip to Aukstaitija National Park today.
6. From Vilnius Anyksciai the Hill of Crosses Day Trip
Discover Anykščiai town with a day trip from Vilnius. Begin the tour by visiting the highest Lithuanian Church, then explore the Domantai Hill Fortress covered in more than 200,000 crosses, crucifixes, effigies, statues of saints, and patriots. Gain insight into Lithuania's engineering history on the narrow-gauge railway before visiting the Ethnographic Horse Museum to learn about traditional crafts. Continue the tour with a visit to the famous "devil" stone of Lithuania – Puntukas. End the tour with an exclusive treetop walking path through the Anykščai woods, leading to a 35m high viewing tower. Enjoy a moment of peace and reflection at the Hill of Crosses and discover more about Lithuanian culture at the Ethnographic Museum.
7. 3 Hour Soviet Vilnius Tour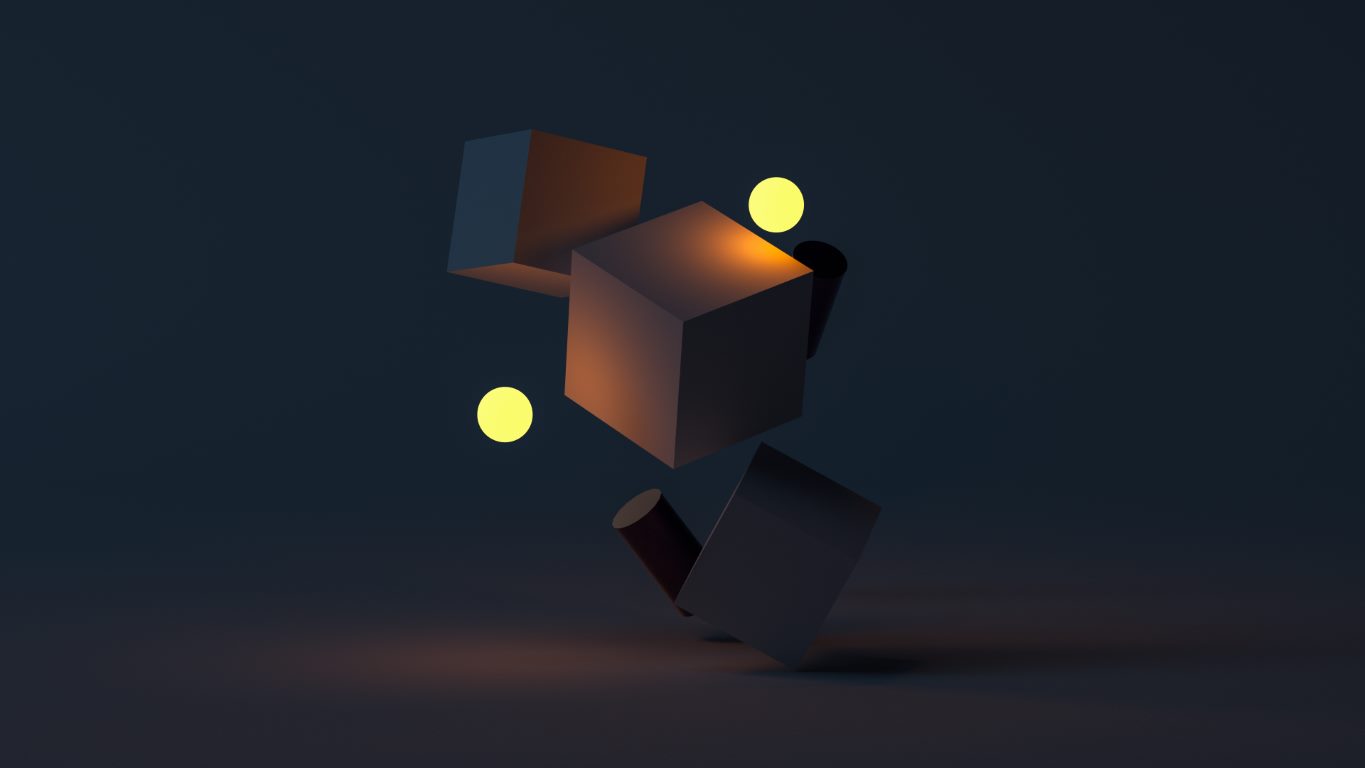 Explore the history of Soviet Vilnius in this 2 to 2.5-hour walking tour. Your knowledgeable guide will provide commentary on life under Soviet rule while showing you highlights such as Lukiškių Square, the Gediminas Monument, and the former KGB headquarters. See famous Soviet-era buildings such as the Palace of Concerts and Sport, Opera and Ballet Theatre, and the House of Scientists. Gain insight into the city's history and traditions on this informative tour. The tour includes a professional guide and gratuities. Meet your guide at the Monument to Grand Duke Gediminas and look for the guide with a yellow bag or yellow sign.
FAQs about Vilnius – A Tourist's Guide
Vilnius is the capital of Lithuania and one of the most beautiful and charming cities in Europe, attracting thousands of tourists every year. The city has a rich cultural and historical heritage, stunning architecture, and delicious gastronomy. But with its unique charm comes various questions that tourists usually have in mind before their trip. In this blog post, we have compiled the most frequently asked questions to help you better plan your trip and make the most out of your visit to Vilnius.
1. When is the best time to visit Vilnius?
The best time to visit Vilnius largely depends on your preference and traveling style. Vilnius has something to offer all year round, so you can plan your trip according to your interests.If you are a winter person and love snow-covered cities, then November to February is the best time to visit Vilnius. The days are shorter, and the weather is colder, but you can enjoy the festive ambiance of the city during the Christmas season, followed by the New Year's celebrations.If you prefer warmer temperatures, then May to September is the best time to visit Vilnius. The city is green and blooming during these months, and you can enjoy outdoor activities like cycling, hiking, and sightseeing. The city also hosts various festivals and events during the summer months, making it the best time to experience the cultural scene of Vilnius.
2. How do I get around Vilnius?
Vilnius has an excellent public transportation system, including buses and trolleybuses, that operates from early morning to late at night. You can purchase a ticket from the driver or buy it beforehand from the kiosks or ticket vending machines. The ticket is valid for one journey, and you can use it for both buses and trolleybuses.If you prefer a more personalized experience, you can rent a bicycle or an electric scooter from one of the many rental companies in the city center. Vilnius has dedicated cycle lanes, making cycling a safe and enjoyable way to get around the city.
3. What are the must-visit places in Vilnius?
Vilnius is a compact city that offers numerous attractions, from historical landmarks to modern art galleries. Here are some of the must-visit places in Vilnius:
a. Old Town
Vilnius Old Town is a UNESCO World Heritage Site and the heart of the city. It's a perfect blend of Gothic, Renaissance, and Baroque architecture with narrow cobblestoned streets, colorful buildings, and picturesque courtyards. The Old Town is home to various attractions, including the 13th-century Gediminas Castle Tower, St. Anne's Church, and the Presidential Palace.
b. Užupis
Užupis is a bohemian district of Vilnius that has gained popularity among artists, musicians, and other creatives. This small neighborhood is known for its autonomous status, quirky statues, and street art.
c. The Hill of Three Crosses
The Hill of Three Crosses is situated in Kalnai Park and offers panoramic views of the city. It's a great place to watch the sunset and capture some stunning photographs.
d. Museum of Genocide Victims
The Museum of Genocide Victims is a must-visit place for history buffs. It showcases Lithuania's difficult past during the Soviet Occupation and Nazi Regime and is a sobering reminder of the atrocities committed during that time.
4. What is the local cuisine in Vilnius?
Lithuanian cuisine is rich and flavorful, with a focus on hearty dishes made from local produce. Some of the must-try dishes in Vilnius include:
a. Cepelinai
Cepelinai, also known as "Zeppelins," is a Lithuanian national dish made from grated potatoes filled with minced meat or curd cheese, and served with sour cream and bacon.
b. Šaltibarščiai
Šaltibarščiai is a cold beetroot soup that's perfect for the hot summer months. It's made from boiled beetroots, cucumbers, dill, and kefir, and is usually served with boiled egg and potatoes.
c. Kibinai
Kibinai is a pastry dish that comes from the neighboring region of Trakai. It's made from a flaky dough filled with minced meat or vegetables and is perfect for a quick snack.
5. What is the local currency in Vilnius, and do I need to exchange money?
The local currency in Vilnius is the Euro, and you can easily exchange money at the airport or one of the many currency exchange offices in the city center. Most shops, restaurants, and other establishments accept debit or credit cards, so carrying cash is not necessary.
How to Spend Your Time as a Tourist in Vilnius – The Ultimate GuideVilnius, the capital of Lithuania, is a beautiful city that blends tradition with modernity. If you're planning a trip to Vilnius soon, then you're in luck. There are plenty of exciting things to do and see in Vilnius. In this guide, we'll cover everything from the best historic sites to visit, the must-see landmarks, the best restaurants to try, and much more.1. Explore the Old TownVilnius' Old Town is a UNESCO World Heritage Site and is one of the most well-preserved medieval towns in all of Europe. The cobblestone streets and ancient architecture create a unique atmosphere that is perfect for strolling and getting lost in.Some of the must-visit sites in the Old Town include the cathedral square, the presidential palace, and the St. Anne's Church. There are also plenty of cafes and restaurants where you can indulge in delicious Lithuanian cuisine.2. Visit the Hill of Three CrossesThe Hill of Three Crosses is one of the most popular tourist attractions in Vilnius. Located on a hill overlooking the city, the crosses were originally placed there to commemorate the martyrdom of three monks. The view from the top of the hill is spectacular, especially during sunset.3. Experience the Local Culture at UzupisUzupis is a quirky neighborhood located on the other side of the river from the Old Town. It's known for its artistic community and independent spirit. The area has been declared a republic by its residents, complete with its own constitution and flag.Make sure to visit the Uzupis Constitution Square, which has a fountain with the statue of the angel Gabriel blowing a trumpet. The square also has several art installations that are worth checking out.4. Visit the Museum of Genocide VictimsThe Museum of Genocide Victims is located in the former KGB headquarters and is a sobering reminder of Lithuania's recent history. The museum tells the story of the Lithuanian people under Soviet Occupation and their struggle for independence.The exhibits include prison cells, interrogation rooms, and other artifacts from the Soviet era. It's a tough but necessary visit that will leave you with a deeper appreciation for Lithuania's resilience.5. Take a Day Trip to Trakai CastleTrakai Castle is the most popular day trip destination from Vilnius. The castle is located on an island in a picturesque lake just a short drive from the city. The castle was built in the 14th century and has been beautifully preserved.The castle grounds are perfect for a leisurely stroll, and there are plenty of cafes and souvenir shops to explore. Make sure to try the local specialty, kibinai, a pastry filled with meat or vegetables.6. Enjoy the Nightlife at Vilnius' Bars and ClubsVilnius has a vibrant nightlife scene that is worth checking out. The bars and clubs range from cozy pubs to trendy nightclubs. Some of the best areas to explore include Vilnius' old town, Laisvės alėja, or Gediminas Avenue. The prices are reasonable, and you can expect a fun and lively crowd, especially on weekends.7. Try the Local CuisineLithuanian cuisine is hearty and delicious, with influences from both Eastern and Western Europe. Some of the must-try dishes include cepelinai, which are stuffed potato dumplings, saltibarsciai, a cold beet soup, and skilandis, a type of smoked sausage.There are plenty of restaurants in Vilnius that serve traditional Lithuanian food, and the prices are very reasonable.Book Your Tour NowVilnius is a beautiful city with a rich history and an exciting culture. Whether you're interested in exploring the old town, learning about the country's history, or experiencing the local cuisine, there is something for everyone in Vilnius. Use this guide to plan your trip to Vilnius and make the most of your time in this wonderful city.