Welcome to Salzburg, the charming Austrian city that is famous for its stunning Baroque architecture, rich cultural heritage, and breathtaking alpine landscapes. Located on the banks of the Salzach River, Salzburg is home to an array of incredible attractions and activities that cater to both locals and tourists alike. In this post, we will be exploring some of the best things to do and see in Salzburg, from exploring the historic streets of the old town to taking in the natural beauty of the surrounding countryside. Whether you're a first-time visitor or a seasoned traveler, there's something for everyone in Salzburg. So, let's jump in and discover the best sights and experiences that this charming city has to offer!
The 17 Best Cool Things to Do in Salzburg
The 17 Best Cool Things to Do in Salzburg
1. Eagle S Nest and Sound of Music Private Tour
This private tour combines two famous attractions: the Eagle's Nest and The Sound of Music film locations. Start your journey by exploring the city and the famous Palaces Leopoldskron and Hellbrunn. Then, pass the border to Germany and head to the Sound of Music Meadow, where you can enjoy stunning views and a chance to recreate the opening scene. Finally, visit the Eagle's Nest and appreciate the strategic vantage point where Hitler retreated during World War II. Don't forget to take in the breathtaking scenery of the Salzburg Lake District, featuring Lake Wolfgang and St. Gilgen. This full-day tour includes private transportation, a professional guide, entrance fees, food and drinks, and optional gratuities. Hotel pickup and drop-off are also included for your convenience.
2. Private Hallstatt Tour
This private tour takes you to the picturesque village of Hallstatt, a UNESCO World Heritage Site, where the Celtics lived and worked. You will have the opportunity to visit the salt mines (only available from April to November) and explore other Celtic spots in the area. On the way back, we will drive by the mystical Golling waterfalls, where the Celtics had another mystical place, and visit the Canyon of the Hammer River, which they used as a holy place.

Between the end of November and the beginning of April, you can visit the salt mines of Hallein, the waterfalls, and then see the city of Hallstatt and the lake district area. The tour includes driving and a knowledgeable guide, as well as a half bottle of water. Please wear comfortable shoes for walking and appropriate clothing. Meals and entrance fees are not included.
3. Salzburg City Exploration Smartphone Game for Couples
Explore Salzburg in a unique and exciting way with your significant other or best friend. Step away from the ordinary sightseeing tours and discover the city through an interactive smartphone game. The couples game allows you to get to know each other better by completing fun tasks and answering questions about each other, while also unlocking clues to your next destination. This tour includes the interactive smartphone app and bonus content, but it does not provide historical facts or boring explanations about the locations you visit. Immerse yourself in this alternative way of exploring Salzburg and create unforgettable memories with your loved one.
4. Salzburg Life of Mozart Private Guided Walking Tour
Discover the amazing life and history of Wolfgang Amadeus Mozart on a private walking tour in Salzburg. Accompanied by a licensed experienced guide, explore the places related to Mozart's life and music achievements. Step inside Mozart's birthplace, filled with original letters and memorabilia documenting his life.
Marvel at the beautiful Mirabell Palace and its gardens where young Wolfgang, with his father and brother, used to play. Visit Salzburg State Theatre where the Mozart family also frequented. The extended option includes a ticket to a concert featuring Mozart's music. Don't miss this opportunity to learn about the secrets, legends and funny stories of Mozart and his family while experiencing Salzburg's charm.
5. Full Day Bavarian Mountain Tour Including Eagles Nest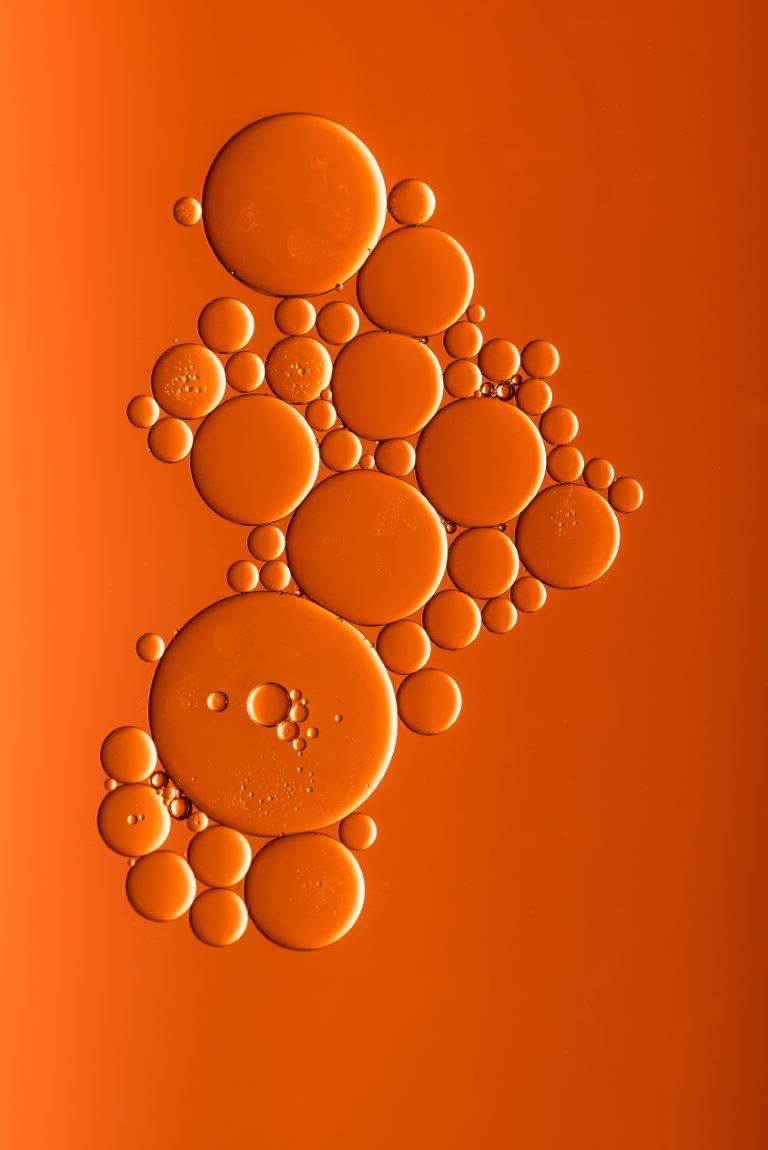 Explore Adolf Hitler's World War II lairs in the Bavarian Alps on a full-day private tour from Salzburg. Enjoy the beautiful scenery of mountains and lakes and visit the Nazi leader's mountaintop Eagle's Nest retreat. Experience magnificent bird's-eye views from the building and explore bunkers, Hitler's home and Berchtesgaden town. You can also opt to visit a salt mine or take a cruise on Lake Königssee. The price is per vehicle and includes private transport, hotel pickup and drop-off, and all entrance fees. A professional driver and guide will ensure that you have an informative, friendly, and professional experience.
6. Original Sound of Music Tour With Schnitzel Noodles
Discover the famous filming locations of the Sound of Music movie in Salzburg by joining the Original Sound of Music Tour. Experience a 4-hour guided tour and explore the breathtaking landscapes of the Salzkammergut region while learning about the background stories of the film-making. Visit the Gazebo where Rolf and Liesl sang "16 going on 17," take a photo stop at Schloss Leopoldskron and continue to Lake Wolfgang and the Mondsee Wedding Chapel where Maria walked along the aisle to meet the Baron at the altar.

After the tour, treat yourself to a 3-course authentic Austrian cuisine at the renowned Restaurant Herzl. The menu includes Schnitzel and Noodles, perfect for any Sound of Music fan. Don't miss out on this perfect combination of a tour and a delicious meal.
7. Salzburg Old Town Highlights Private Walking Tour
Explore the historic treasures of Salzburg's Old Town on a private walking tour. With your own personal guide, skip the crowds and delve into the city's fascinating history, including visits to the Mirabell Garden, Mozart's Birthplace, and Salzburg Cathedral. The itinerary can be tailored to your schedule, and includes round-trip transport from your hotel. You'll hear stories and insights behind the city's top attractions from a 5-star licensed guide who speaks your language. Entry to Mirabell Palace and St. Peter's Abbey is included, as well as free entry to Kollegienkirche and the courtyard of St. Peter's Abbey in the 2-hour option. Regular tickets to Salzburg Cathedral are also included. Book your private tour to discover the best of Salzburg's Old Town.
8. Bavarian Alps Tour Private Tour on a Van With Magic Salzburg Tours
Discover the wonders of the Bavarian Alps on this private tour from Salzburg. Enjoy the convenience of hotel pickup and drop-off before embarking on a journey across the German border. With a professional guide providing live commentary onboard, you'll learn about the highlights of the Bavarian Alps. Visit the Eagle's Nest Berchtesgaden Salt Mines and Lake Königssee in one day, taking the opportunity to go on a boat ride or explore the local area. This private tour ensures better access to your guide for questions and a more personalized experience. All fees and taxes are included, as well as lunch. Don't worry about driving on the winding Alpine roads as roundtrip transport in a van is provided. Join a small group and make new memories on this unforgettable experience.
9. Eagles Nest Berchtesgaden Golling Waterfalls and Emerald Green Lake Fuschl
Discover the rich history and breathtaking natural wonders of Bavaria on an unforgettable private 8-hour tour from Salzburg. This full-day excursion is the perfect blend of culture, history, and scenic beauty, catering to both history-buffs and nature-lovers alike. Our first stop is the Berghof in Obersalzberg, located at an elevation of 9843 feet above sea level, where you'll learn about the area's fascinating history. Then, we'll continue to Eagle's Nest where you'll be able to photograph the panoramic views of the Bavarian and Austrian Alps from an incredible vantage point. Next, we'll visit the charming mountain town of Berchtesgaden, Golling Waterfalls, and Fuschl Castle. This is a private tour, ensuring a personalized experience and comfort throughout the day. You'll travel in round-trip transportation and enjoy the services of a professional driver and local guide, both of whom are passionate about sharing the culture and history of Bavaria with you. The tour also includes hotel pickup and drop-off. Don't miss out on experiencing Bavarian culture and exceptional views of the Alps on this must-do private tour. Admission to the Waterfall is €5 per person and you'll need to pay for bus and elevator to the Eagle's Nest, which costs €3080 per person.
10. Original Sound of Music Tour
On this half-day tour, experience the magic of The Sound of Music as you visit the filming locations in Salzburg and the beautiful countryside. Your guide will take you to famous landmarks, such as Leopoldskron Palace, which was used as the Trapp family home in the movie. You'll also visit picturesque spots like Hellbrunn Garden and Nonnberg Abbey. In addition to seeing these locations, you'll also hear songs from the original movie soundtrack. After exploring the beautiful Lake District, you'll have some free time before returning to Mirabellplatz to end the tour. Don't miss this unforgettable opportunity to relive one of the most beloved musicals of all time! Please note that itinerary is subject to change.
11. Best of Salzburg With a Licensed Guide
Explore the best of Salzburg with a licensed guide and experience a personalized, in-depth tour of the city's top attractions. You'll have the opportunity to visit renowned sites such as the Mirabell Palace and Gardens and Mozart's birthplace while gaining insights into the city's rich history and culture from your guide.

This private tour is exclusively for your party, ensuring a customized experience that suits your schedule. The tour includes entrance fees and an English-speaking guide who will meet you at the Mirabell Fountain, with the option of a hotel pickup if centrally located.

The tour concludes at Stift Nonnberg after a comprehensive exploration of Salzburg's most important sites. Please note that confirmation of your booking will be sent upon reservation, and that the tour may not be suitable for individuals with limited mobility.
12. Audia Guide Salzburg
Take control of your Salzburg adventure with the Audia Guide self-guided tour. With just a few taps on your smartphone, you'll have access to a visual itinerary, audio guide, and historical information about the city's most popular attractions. Discover Salzburg's top sights such as Mozart's Birthplace and the Fortress Hohensalzburg Castle at your own pace. Please note that entrance tickets to any mentioned attractions are payable at your own expense. At the end of your tour, don't forget to capture stunning panoramic views of Salzburg with your camera. Book your Salzburg audio tour online today and start exploring!
13. Skiing in Alps Private Sightseeing Routes Vienna Ski Resort Transfer
Discover the beauty of the Austrian Alps with this private sightseeing tour starting from Vienna! You'll have the opportunity to ski in one of the best ski resorts in the world while enjoying the stunning mountain views.
The tour includes a clean and comfortable private vehicle with air-conditioning, bottled water, and all taxes, fees, and handling charges. Entrance fees to attractions are optional and can be paid on site. Infant seats are available upon request. Service animals are allowed but the tour is not wheelchair accessible.
Pick-up details can be customized according to your preferences, simply leave a message after booking.
This tour has a flexible cancellation policy that allows you to cancel up to 24 hours in advance for a full refund. Don't miss the chance to ski in the Alps with this amazing private sightseeing tour!
14. Transfer from Salzburg to Vienna Private Sightseeing Daytrip With 2 Stops
Transfer from Salzburg to Vienna in comfort with this private sightseeing day trip, which includes two stops en route for sightseeing. With a choice of several stop-off points, including Sankt Gilgen, Hallstatt, the Mauthausen Concentration Camp, Melk, Durnstein and Kreuzenstein, the choices are endless. An English-speaking driver will accompany you throughout the journey and you'll be travelling in the comfort of an air-conditioned vehicle. This private transfer is only for you and your party, ensuring maximum comfort and convenience. The tour includes an air-conditioned, clean and comfortable private vehicle, along with all taxes, fees and handling charges. Complimentary bottled water is provided for your convenience. It is possible to select a pickup point and the tour starts from 12:00 AM to 11:30 PM on Monday – Sunday from 10/10/2019 to 3/23/2024. The drop-off point of the tour is in Vienna, Austria. Please leave a message with information about the pickup address and pickup details.
15. Private Scenic Transfer from Salzburg to Vienna With 4h of Sightseeing
Explore Austria's stunning landscapes and scenic routes on this private transfer service from Salzburg to Vienna. Take advantage of the opportunity to visit some of the country's top destinations along the way. With up to four hours of sightseeing time, you can choose to visit outstanding attractions like Melk or Hallstatt with ease. Skip the hassle of public transport and traveling with luggage by opting for this private intercity transfer service. Sit back and travel in comfort in a clean and air-conditioned sedan or van of your choice. Enjoy the convenience of a personalized pickup and drop-off service in Vienna. All taxes, fees, and handling charges are included, and bottled water is provided for your comfort. Optional entrance fees to attractions are also available. Book this private Salzburg-to-Vienna transfer for a stress-free travel experience.
16. Private Tour Salzburg City Highlights Tour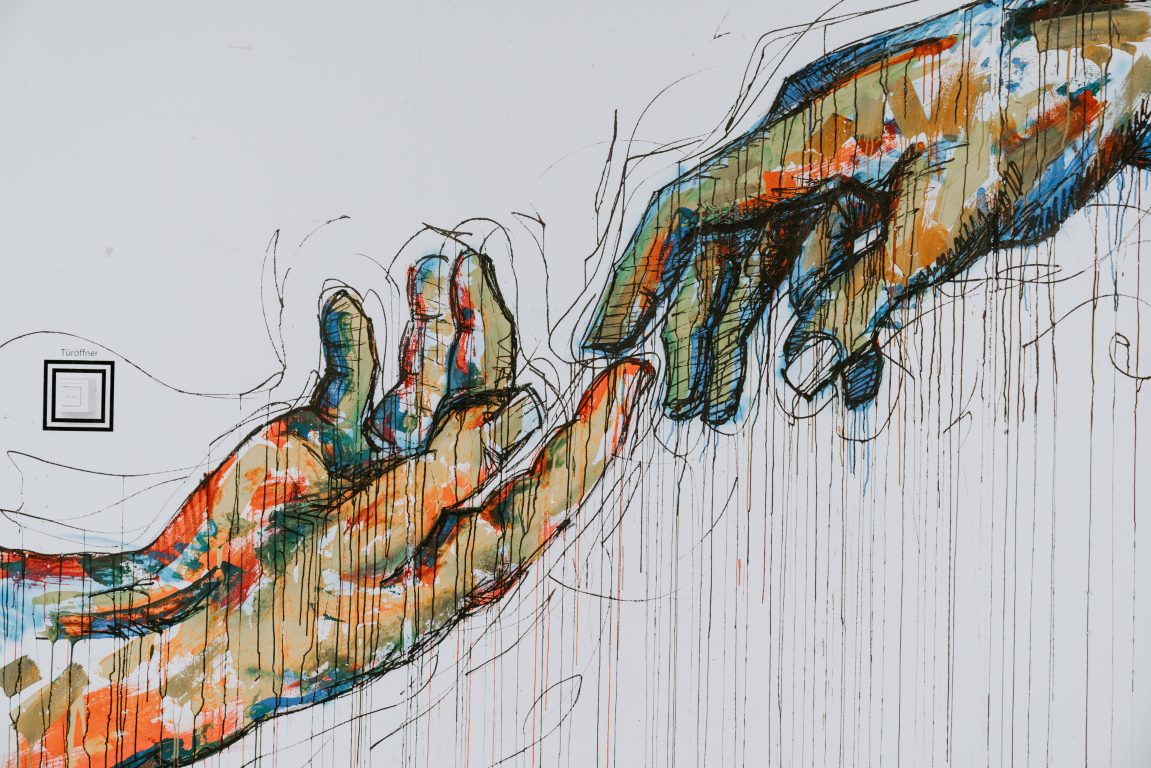 Discover the beautiful city of Salzburg on this 2-hour private tour that highlights the most iconic landmarks, architecture and cultural sites. With an experienced guide, visit some of the city's most famous locations like Mozart's House, Salzburg Cathedral and Mirabell Palace while soaking up the stunning Baroque buildings. Learn about Salzburg's rich history and culture as you experience the UNESCO-listed city like never before. The tour also includes a visit to the film locations of 'The Sound of Music,' such as the grounds near Schloss Leopoldskron. This private tour is limited to only eight people, making it a truly intimate and personalized experience. You can choose between morning or afternoon departures, whichever suits your plans best. This Salzburg City Highlights Tour is perfect for those who want to balance Salzburg's history with the famous film sites while enjoying a comprehensive Salzburg experience.
17. Hop on Hop Off Salzburg City Tour
Explore the beauty of Salzburg at your own pace with the Hop on Hop Off Salzburg City Tour. With a choice of a 24-hour or 48-hour ticket, you'll have plenty of time to visit all the top attractions. The tour includes luxurious air-conditioned coaches equipped with an informative audio guide offered in 13 languages along with a complimentary headset for each seat. You can stay on the bus for an hour-long non-stop tour or hop on and off at any of the 12 stops to explore the city's attractions. The tour starts at Mirabellplatz 2 next to Mirabell Gardens and University Mozarteum, and stops at some of the most important sights, including Hanusch-Platz, Mozartsteg/Imbergstraße, and Herbert-von-Karaja. Don't miss the "Sound of Music" audio commentary available in English or Spanish. Book your ticket now and discover Salzburg's most beautiful sights!
Top Frequently Asked Questions About Salzburg
Salzburg, Austria is a beautiful and historic city, famous as the birthplace of Mozart and for its stunning baroque architecture. If you're planning a trip to Salzburg, you probably have many questions about what to expect during your visit. Let's look at some of the most frequently asked questions.
When is the best time to visit Salzburg?
Salzburg has four distinct seasons with lovely, mild summers, beautiful fall foliage, snowy winters with Christmas markets, and beautiful spring flowers. The best time to visit depends on your interests. July and August are considered high season, with lots of tourists, but beautiful weather and lots of outdoor festivals. December is a beautiful time to visit for the Christmas markets, but it can be quite crowded. If crowds aren't your thing, consider visiting in May, June, or September.
What are the main attractions in Salzburg?
Salzburg is a small city with a charming old town, which can easily be explored on foot. The main attractions include the Salzburg Cathedral, Mozart's birthplace, Hohensalzburg Fortress, Mirabell Palace, and Gardens. Other popular attractions include the Salzburg Marionette Theater, the Salzburg Zoo, and the Hellbrunn Palace and Water Gardens.
How do I get around Salzburg?
Salzburg is a relatively small city, and most of the main attractions are within walking distance from each other. However, if you prefer, Salzburg has an excellent public transportation system, including buses, trolleys, and the S-Bahn train. Another popular option is bike rentals, which can be found throughout the city.
What is the currency used in Salzburg?
Austria is a member of the European Union and uses the euro as its currency. Most businesses in Salzburg also accept credit cards.
What are some traditional dishes to try in Salzburg?
Salzburg has a rich culinary heritage, and there are many delicious dishes to try. Some traditional dishes include Wiener Schnitzel (breaded and fried veal cutlets), Tafelspitz (boiled beef with potato and apple-horseradish), and Salzburger Nockerl (a sweet souffle). For dessert, try Salzburger Mozartkugel (chocolate balls filled with pistachio marzipan).
Are there any day trips from Salzburg?
Salzburg is conveniently located near many beautiful and historic sites. Some popular day trips include:
The Eagles Nest and Berchtesgaden National Park, located just across the border in Germany.

The picturesque town of Hallstatt, known for its beautiful lake and unique salt mine.

The UNESCO World Heritage Site of Salzkammergut, with its beautiful lakes and villages.

The Ice Caves of Werfen, a network of underground caves with ice formations.
What is the language spoken in Salzburg?
The official language of Austria is German, and most Salzburgers speak it as their first language. English is widely spoken in Salzburg, especially in the tourist industry.
Can I visit the Sound of Music locations in Salzburg?
Yes, many of the Sound of Music locations can be visited on a guided tour from Salzburg. Some popular locations include Mirabell Palace and Gardens (where Do-Re-Mi was famously filmed), the Von Trapp family home, and the Nonnberg Abbey (where Maria was a novice).
What should I pack for my trip to Salzburg?
Salzburg has a temperate climate with mild summers and snowy winters, so be sure to pack accordingly. In the summer, pack shorts, t-shirts, comfortable shoes, and a light jacket or sweater for the evenings. In the winter, pack warm clothing, including a heavy coat, hats, and gloves. Regardless of the season, be sure to pack comfortable walking shoes and a waterproof jacket.
How to Spend Your Time as a Tourist in SalzburgSalzburg, the fourth-largest city in Austria is a captivating blend of history, culture, and scenic beauty. Located near the border of Germany, the city stands tall with its Baroque architecture and music legacy. As a tourist in Salzburg, you'll be delighted to explore the city's stunning attractions, including its UNESCO-listed Old Town, music festivals and concerts, museums, and breathtaking natural landscapes. Here's a step-by-step guide on how to spend your time in Salzburg.1. Start with a walking tour of the Old TownThe UNESCO-listed Old Town, known as Altstadt, offers a symphony of unique architecture, charming lanes, and historic streets. You can't afford to miss exploring the heart of Salzburg, which the locals refer to as the 'center of everything.' Over the years, the Old Town has maintained its medieval architecture, which gives it a nostalgic aura that transports you back in time. To start your walking tour, consider these essential sights in the Old Town:The Salzburg CathedralThe Salzburg Cathedral, also known as Salzburger Dom, is an iconic landmark located in the heart of the Old Town. This Baroque-style cathedral boasts of stunning architecture, decor, and ornate facade. Its interior is equally breathtaking, with works of art by famous artists and a rich history that enthralls visitors.Mirabell Palace and GardensMirabell Palace and Gardens are a testament to the splendor of Salzburg's Baroque era. This breathtaking palace, built-in 1606, features exquisite gardens and a grand fountain that adds to its charm. The palace has been listed as a UNESCO World Heritage Site, and it's a must-visit for tourists visiting Salzburg.Mozart's BirthplaceIf you love music, then you must visit Mozart's Birthplace. It's the place where Salzburg's famous son, Wolfgang Amadeus Mozart, was born in 1756. The building has been converted into a museum showcasing the famous musician's life and works.2. Explore Salzburg's Famous Music SceneSalzburg is widely regarded as the music capital of the world, with a rich musical heritage steeped in Mozart's legacy. The city hosts numerous music festivals throughout the year, such as Mozartwoche (Mozart Week) and the Salzburg Festival. If you're in Salzburg during the music festivals, ensure to attend some concerts and events to experience the city's musical soul.The Salzburg FestivalThe Salzburg Festival is the highlight of Salzburg's music scene, attracting renowned classical musicians and performers from across the globe. The festival is held every summer in August, and it runs for five weeks. Visitors can enjoy opera, theatre, and classical music performances in various venues, including the Festspielhaus and Salzburg Cathedral.Mozart WeekMozart Week is a festival dedicated to the works of Salzburg's most famous son, Wolfgang Amadeus Mozart. The festival is a must-visit for music lovers, as it offers various concerts, operas, and dance performances in different venues across Salzburg.3. Visit Salzburg's MuseumsSalzburg boasts of numerous museums that showcase its rich history, culture, and art. Visiting these museums gives you the opportunity to learn more about Salzburg's heritage and contributions to world culture.The Salzburg MuseumThe Salzburg Museum is a must-visit for anyone interested in Salzburg's history and culture. You'll get the opportunity to learn about the city's art, music, and architecture, and its influence on the world culture.The Museum of Modern and Contemporary ArtThe Museum of Modern and Contemporary Art, also known as Mönchsberg Museum, is located on a hill overlooking Salzburg's Old Town. The museum showcases modern and contemporary art, including works by famous artists such as Picasso and Warhol.4. Get Inspired by Salzburg's Natural BeautySalzburg's breathtaking natural beauty is worth exploring. The city is surrounded by stunning landscapes, mountains, and lakes that offer numerous outdoor activities.The Untersberg MountainThe Untersberg Mountain is a must-visit for nature lovers. You can take a cable car ride to the mountain summit and enjoy panoramic views of Salzburg's surrounding landscapes. You can also go hiking, climbing, or skiing in the mountain.The Salzach RiverThe Salzach River is a popular destination for outdoor activities, such as kayaking, rafting, and cycling. You can rent kayaks or bicycles and explore the river's scenic landscapes, which are particularly stunning during sunsets.In conclusion, these are just a few of the many attractions and things to do in Salzburg. By following this step-by-step guide, you'll get the chance to explore Salzburg's rich culture, history, and natural beauty, and create unforgettable memories.