Vienna is not only famous for its rich cultural heritage, but it is also known for its vibrant nightlife culture. It boasts of numerous bars and pubs that serve the best beers, cocktails, and hearty food. One of the best ways to explore the city's nightlife is by participating in a pub crawl. A pub crawl is a fun activity where groups of people visit several bars and pubs in a single night. Whether you are a local or a tourist, a pub crawl is an exciting way to experience Vienna's nightlife scene. In this post, we have compiled the best pub crawls in Vienna that guarantee an unforgettable experience.
The 5 Best Pub Crawls in Vienna
The 5 Best Pub Crawls in Vienna
1. Vienna: Private Austrian Beer Tasting Tour in the Old Town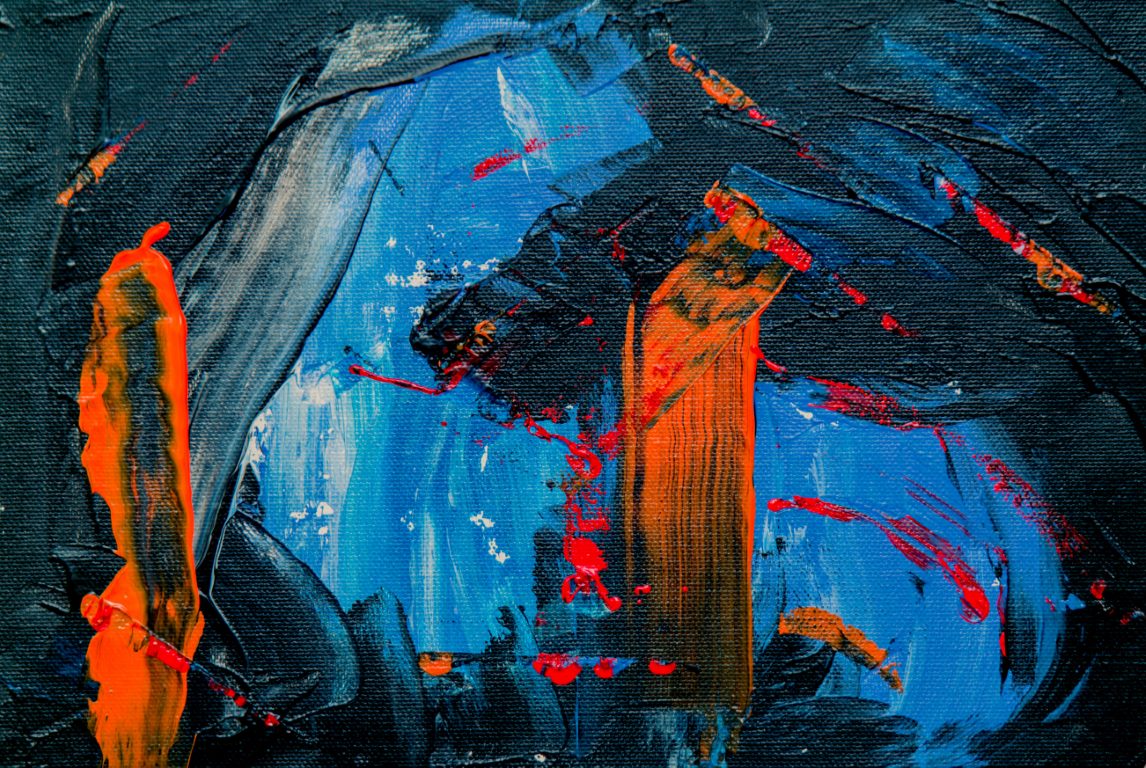 Embark on a journey through the brewing history of Austria with a private beer tasting tour in the Old Town of Vienna. Accompanied by an expert guide, explore 2 of the best beer venues in the area, and sample 4 different beers along with perfectly matched Viennese appetizers. Learn about Austrian beer customs and the unique characteristics and history of each brew.

For a deeper dive into the world of Austrian beer, the 3-hour tasting tour is an excellent option. With a selection of 6 popular regional and craft beers, you can discover the revolutionary special notes of hop and citrus in Viennese lager. Experience a fun and cultural evening with your family and friends as you enjoy the best of Austria's brewing traditions.
2. Pub Crawl Vienna
Make new friends and enjoy an epic night out with an international group on a pub crawl of Vienna. Led by experienced local guides, you will visit some of the city's best-known pubs and lounges, trying out four different venues throughout the night. There will be four free drinks on offer, as well as drink specials and party games to help everyone mix and have fun. You'll get to try activities like beer pong, team chug, drink-and-dare, and twerk flip cup, and there'll be plenty of opportunities to show off your dance moves too. The night will culminate with a visit to a nightclub, where you'll skip the line and get a free drink before spending the rest of the night partying away. Whether you're a solo traveler or with friends, this is sure to be a night to remember.
3. Vienna Nights Pub Crawl
Discover Vienna's vibrant nightlife scene on this exciting pub crawl. This tour is perfect for those who want to explore the city's famous bars and clubs with like-minded travelers. You won't have to worry about planning your itinerary or getting lost as your knowledgeable guide will lead the way. During the tour, you'll visit three of the coolest pubs/bars and clubs in Vienna, and enjoy four complimentary drinks. More than that, you'll also get insider tips on the best spots in the city for an unforgettable night out. Entrance fees are included, so all you have to do is show up and have a great time. Book your spot now and experience the best of Vienna nightlife!
4. Vienna: City Center Pub Crawl
Explore Vienna's vibrant nightlife scene on this city center pub crawl. Join an international crowd and local people as you visit lively pubs, bars, and clubs. Get great deals on shots and drinks while you socialize and play Viennese tabletop soccer. Your local tour guide will take you to popular local spots, Irish-style bars, and music and culture bars featuring live music and art installations. This fun night out is perfect for solo travelers and groups alike. End the tour with skip-the-line admission to a selected club that offers high-quality music and awesome drink specials. Don't miss out on this opportunity to experience the best of Vienna's nightlife with a fun and friendly group.
5. Local Pub Crawl Vienna
Looking for a different way to explore Vienna's nightlife scene? Join this 4- to 5-hour pub crawl and get ready to experience the best bars and clubs that the city has to offer. With a knowledgeable guide by your side, you'll visit four different venues, including pubs, lounges, and dance halls, where you can enjoy specially discounted drinks and shots while mingling with locals and fellow travelers alike. The tour ends at a local nightclub, where you can dance the night away until the wee hours of the morning. All entrance fees are included, so all you need to worry about is showing up at the designated meeting point on time. Don't worry if you can't find the guide – just ask the staff at the bar, and they will direct you to the right location. The meeting point is located on Marc-Aurel-Straße, just a five-minute walk from the Schwedenplatz metro station. So what are you waiting for? Sign up for the Local Pub Crawl Vienna and get ready for an unforgettable night out!
The Most Frequently Asked Questions by Tourists About Vienna
Are you planning a trip to Vienna? If so, you may have some questions about the city. Vienna is a beautiful and historic city that attracts tourists from all over the world. In this blog post, we will answer some of the most frequently asked questions by tourists about Vienna, so that you can prepare for your trip and make the most of your time in the city.
1. What is the best time of year to visit Vienna?
Vienna is a year-round destination, but the best time to visit depends on your preferences. If you want to avoid the crowds and enjoy cooler weather, visit in the fall or winter. If you prefer warmer weather and outdoor activities, visit in the spring or summer. Keep in mind that the peak tourist season is from June to August, so expect higher prices and more crowds during this time.
2. How do I get around Vienna?
Vienna has an excellent public transportation system that includes buses, trams, and subways. You can purchase a ticket at any subway station or ticket machine, or use the Wiener Linien app to buy tickets and plan your route. Taxis are also available, but they are more expensive than public transportation. Biking is becoming increasingly popular in Vienna, and there are many bike rental companies in the city.
3. What are the must-see attractions in Vienna?
Vienna is full of beautiful and historic attractions. Some of the must-see attractions include:- Schönbrunn Palace: A beautiful Baroque palace and gardens that was the summer residence of the Habsburgs.- Hofburg Palace: A complex of buildings that was the winter residence of the Habsburgs and now houses several museums.- St. Stephen's Cathedral: A stunning Gothic cathedral that dates back to the 12th century.- Belvedere Palace: A beautiful Baroque palace with stunning gardens and several museums.- Vienna State Opera: One of the most famous and prestigious opera houses in the world.
4. What is the food like in Vienna?
Vienna is known for its traditional cuisine, which includes dishes such as Wiener Schnitzel, Tafelspitz, and Apfelstrudel. You can find these dishes and more at traditional restaurants called Beisl, or at one of Vienna's many cafes. Vienna is also known for its coffee culture, so be sure to try a Viennese coffee while you're in the city.
5. What are the best areas to stay in Vienna?
Vienna has many great neighborhoods to choose from, depending on your preferences. Some of the most popular areas to stay in include:- Innere Stadt: The historic center of Vienna, which is full of beautiful architecture, museums, and cafes.- Leopoldstadt: A trendy neighborhood that is home to the Prater amusement park and the Danube Canal.- Mariahilf: A lively neighborhood with great shopping and nightlife.- Neubau: A bohemian neighborhood with art galleries, cafes, and shops.
6. What is the currency in Vienna?
The currency in Vienna is the Euro. You can exchange currency at banks or exchange offices, or withdraw cash from ATMs. Credit cards are widely accepted in Vienna, but it's always a good idea to have some cash on hand.
7. What is the language spoken in Vienna?
The official language in Vienna is German, but many people in the city speak English as well. You should have no problem communicating in English, especially in tourist areas.
8. What is the nightlife like in Vienna?
Vienna has a lively nightlife scene that includes bars, clubs, and music venues. Some of the best nightlife areas include the Naschmarkt, the Bermuda Triangle, and the Donaukanal. Vienna is also known for its classical music scene, and you can attend a concert or opera performance at one of the city's many venues.
9. What should I pack for my trip to Vienna?
What you should pack for your trip to Vienna depends on the time of year you're visiting. If you're visiting in the summer, be sure to pack lightweight clothing, sunscreen, and a hat. If you're visiting in the fall or winter, pack warm clothing, a coat, and a scarf. Comfortable shoes are a must if you plan to do a lot of walking or biking in the city.
How to Spend Your Time as a Tourist in ViennaVienna, the capital of Austria, lies on the east side of the country and is one of Europe's most beautiful cities. It's full of history, culture, and art, making it the perfect destination for tourists. With so much to explore in Vienna, it can be overwhelming, so we've put together this guide with detailed step-by-step instructions to help make your trip more enjoyable. Here's how to spend your time as a tourist in Vienna:Step 1: Explore the city centerThe city center of Vienna is known as the Innere Stadt and is a UNESCO World Heritage Site, with several stunning landmarks that attract tourists worldwide. Here is a list of places you should visit in the city center:St. Stephen's Cathedral (Stephansdom)The St. Stephen's Cathedral is an iconic landmark and the most recognizable symbol of the city. The cathedral's construction started back in the 12th century and has undergone several changes throughout the years. Visitors can enjoy breathtaking views of the city by taking an elevator or climbing the 553 steps to the top.Hofburg PalaceThe Hofburg Palace was the home of the Habsburg dynasty, and it's now the official residence of the Austrian Federal President. Visitors can enjoy a tour of the palace, including the imperial apartments and the silver collection. The palace also houses several museums like the Sisi Museum, which displays the life and times of Empress Elisabeth (Sisi).Spanish Riding School (Hofreitschule)The Spanish Riding School is a must-visit attraction for horse lovers. The school has been training horses and riders since the 16th century, and visitors can watch a performance or take a guided tour of the stables.Vienna State Opera (Wiener Staatsoper)The Vienna State Opera is one of the world's premier opera houses and has been entertaining audiences since the mid-19th century. Visitors can take a behind-the-scenes tour of the opera house, including the costume and wig departments, the stage, and the orchestra pit.Step 2: Experience the city's coffee cultureVienna's coffee culture is legendary, and it's a must-experience for any tourist visiting the city. Here are some of the most famous coffee houses in Vienna:Café CentralCafé Central is one of Vienna's most famous coffee houses and has been open for over 140 years. The interior is stunning, with high ceilings, marble tables, and imposing chandeliers. Visitors can enjoy a traditional Viennese breakfast, coffee, or cake.DemelDemel is another iconic coffee house in Vienna that has been open since the 18th century. The café is famous for its cakes and pastries, and visitors can watch the pastry chefs at work in the open kitchen.Sacher CaféThe Sacher Café is the birthplace of the world-famous Sachertorte, and visitors can enjoy a slice of the cake with a cup of coffee. The elegant café also offers traditional Viennese meals.Step 3: Visit Vienna's museumsVienna has several world-class museums that offer visitors a glimpse into the city's rich history and culture. Here's a list of museums you shouldn't miss:The Kunsthistorisches MuseumThe Kunsthistorisches Museum is one of Vienna's most important art museums and displays works by many of the world's most famous artists. Visitors can enjoy paintings, sculptures, and decorative arts from a range of time periods.The Belvedere MuseumThe Belvedere Museum is set in a stunning Baroque palace and houses a vast collection of Austrian art, including works by Gustav Klimt and Egon Schiele. Visitors can also enjoy the palace's beautiful gardens.The Albertina MuseumThe Albertina Museum is home to one of the world's most extensive collections of graphic art, including works by Leonardo da Vinci, Michelangelo, and Raphael. The museum also features temporary exhibitions of contemporary art.Step 4: Take a stroll through Vienna's parksVienna has several beautiful parks that offer a break from the hustle and bustle of the city center. Here are some of the most popular parks:The Schönbrunn Palace GardensThe Schönbrunn Palace Gardens are a UNESCO World Heritage Site and offer visitors stunning views of the palace and surrounding city. The park features several walking paths, fountains, and a rose garden.The StadtparkThe Stadtpark is Vienna's largest park and features several sculptures, including the famous statue of Johann Strauss II. The park also has several walking and cycling paths and a pond.The AugartenThe Augarten is a beautiful Baroque park that is home to the Augarten Porcelain Manufactory and the Vienna Boys' Choir. Visitors can enjoy the park's walking paths, gardens, and ponds.Step 5: Enjoy Viennese cuisineViennese cuisine is a mix of traditional Austrian dishes and international flavors. Here are some dishes visitors should try:SachertorteSachertorte is a Viennese chocolate cake invented by Franz Sacher in 1832. It's a dense chocolate cake filled with apricot jam and covered in dark chocolate.Wiener SchnitzelWiener Schnitzel is a breaded and fried veal cutlet that is one of Austria's most famous dishes. It's traditionally served with parsley potatoes and lingonberry jam.Sacher TorteTafelspitz is Austrian boiled beef that is usually served with boiled potatoes, horseradish, and chives.Book Your Tour NowVienna is a beautiful city full of history, culture, and art, making it the perfect destination for tourists. Follow this guide to explore the city center, experience the coffee culture, visit the museums, take a stroll through the parks, and enjoy the Viennese cuisine. By following these steps, you're guaranteed to have an enjoyable trip to Vienna.