Tokyo is a city that never fails to offer endless opportunities for exploration and adventure. From the neon lights of Shibuya to the traditional streets of Asakusa, it's a city that has something for everyone. One of the best ways to embrace the lively Tokyo culture is by participating in a pub crawl – an event where participants explore various bars, restaurants and nightclubs whilst enjoying delicious food, drink and great company. In this post, we'll be delving into some of the best pub crawls that Tokyo has to offer so that you can experience the buzzing nightlife of this fascinating city. Whether you're a seasoned party-goer or simply looking for a unique experience, there's a pub crawl in Tokyo for everyone.
The 8 Best Pub Crawls in Tokyo
The 8 Best Pub Crawls in Tokyo
1. Tokyo Bar Hopping Night Tour in Shinjuku
Explore the hidden back-alley bars of Tokyo's Shinjuku district on this guided bar hopping tour. With a local guide, you'll visit two different Izakaya bars in secluded alleyways, which are nearly impossible to find on your own. The tour is limited to a small group of no more than eight people, ensuring an intimate experience and easy access to small bars with only a few seats. Enjoy snacks and drinks, including options for a full dinner, as you learn about local culture and life from your knowledgeable guide. Book this unforgettable experience and take the guesswork out of finding some of the best bars in Shinjuku.
2. Low-cost local pub & bar crawling
Looking for an affordable and local experience of bar and pub crawling in Tokyo? Look no further than this tour! Your guide will be on hand to translate and advise you on how to order with the Japanese staff. This tour includes alcoholic beverages and dinner, as well as all fees and taxes. You'll start at Akabane Station and visit three different stops, including Maruken Suisan and Marumasu-ya. Please note that this tour is not wheelchair accessible and travelers with serious medical conditions may not be able to participate. However, most travelers can join in on the fun. With a maximum of four travelers, you can expect an intimate and personalized experience. You can cancel up to 24 hours in advance of the tour for a full refund.
3. Shibuya Bar Hopping Night Food Walking Tour in Tokyo
This nighttime walking tour takes you on a food and drink adventure through Shibuya's hidden izakaya-style bars. Led by a local guide, you'll visit three bars that are off the tourist path and enjoy a drink and dish at each location. With vegan options available, this tour offers enough food for a full dinner meal. Along the way, your guide will offer tips for further exploring Shibuya's nightlife and you'll have the chance to immerse yourself in the local atmosphere. Meet your guide at Starbucks Coffee in Shibuya Tsutaya, where they will be holding an orange board reading MAG beneath the TSUTAYA sign. Photos will also be taken during the tour. Don't miss out on this chance to experience the best pub crawl in Tokyo!
4. Tokyo: Bar Hopping Tour in Shibuya
Your adventure in Tokyo starts at the famous Shibuya Crossing where you'll witness the hustle and bustle of the busiest pedestrian crossing in the world. From there, you'll embark on a bar hopping tour to discover the indoor food alley of Shibuya – one of Tokyo's coolest nightlife areas.

During the tour, you'll get to enjoy Japanese beer, sake, and local grilled delicacies. You'll follow your guide to 3 cool Izakaya bars where you'll have reserved seating to experience Shibuya's nocturnal culture and share a table with locals.

As you crawl through various stops, you'll sample world-famous Wagyu beef and other local delicacies. This tour promises to be a unique and immersive way to experience Tokyo's nightlife scene.
5. Asakusa Local Food and Drink bar hopping Tour
Discover the vibrant nightlife of Asakusa during a lively 3-hour food and drink crawl. As the tourists depart for the day, locals take over this historic area, transforming it into a hub of entertainment. With a professional guide leading the way, you'll visit three restaurants to sample craft beer, sake, and typical pub grub like izakaya favorites. Expect to rub shoulders with Japan's beloved salary-men while immersing yourself in the local scene. One drink per restaurant is included, along with 5-6 food choices to sate your appetite. Don't miss out on this authentic Tokyo adventure!
6. Tokyo Bar-Hopping Tour
Discover the hidden gems of Tokyo's nightlife scene with this 3-hour bar-hopping tour. Led by a friendly local guide, explore the backstreets of Shinjuku's Yakitori Alley and indulge in delicious local foods such as yakitori, motsuni, and grilled vegetables, washed down with local beer and Japanese sake. Along the way, visit three local izakaya bars popular with the locals, where you can experience the lively atmosphere of Tokyo's nightlife districts. The tour is all-inclusive, so you don't need to worry about bringing anything except your appetite for adventure. Come and experience the best of Tokyo's nightlife on this fun and exciting bar-hopping tour.
7. Tokyo Pub Crawl
Experience the dynamic nightlife scene of Tokyo in this pub crawl. Join like-minded people as you visit at least 3 bars and clubs throughout the night. Enjoy free shots and drink discounts in the company of people from Japan and all around the world.

You will have the chance to dance the night away at one of Tokyo's hottest clubs, which is always the last stop. Start the night in a relaxed bar with some space to mingle and get to know your fellow participants. At the 2nd bar, things will pick up with more music and a few more shots along with some games and activities. Then head to the 3rd bar, where you can dance or sit down and relax as you prefer. Finally, end the night at a club with your new friends.

Don't worry about managing the night's agenda; our fun guide with good local knowledge will take care of that. This is a great opportunity to meet awesome people and explore the best pubs of Tokyo.
8. Tokyo: Shinjuku Drinks and Neon Nightlife Tour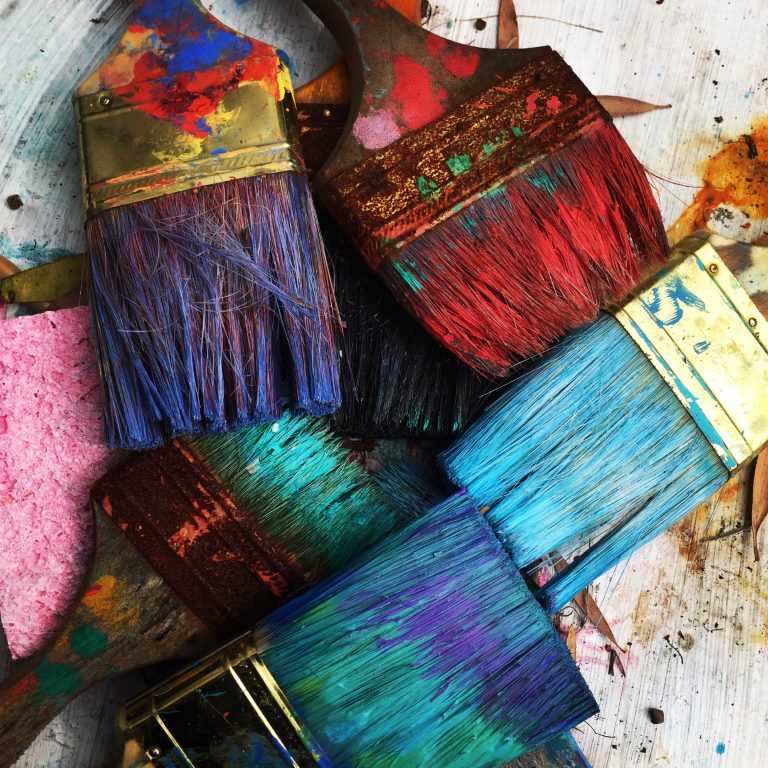 Head to Tokyo's Shinjuku district for a night of drinks and nightlife on this walking tour. Enjoy happy hour at a Japanese izakaya-style eatery before strolling through Tokyo's most popular alleyway, filled with food snacks and bars. Learn about the history of Kabukicho Shinjuku's red light district, which is now home to over 3,000 shops, bars, and restaurants. Then grab a drink at one of Golden Gai's cozy bars that seat only eight people at a time. This carbon neutral tour is organized and led by an eco-certified tour operator. Your local guide will provide insight into the area as you try different local flavors and enjoy assorted skewered snacks, along with two drinks (sake, beer, etc.). Additional food and drinks and tips are not included. Join the locals and experience the best of Shinjuku's drinks and neon nightlife on this exciting tour.
FAQs about Tokyo: Answered by a Local
As one of the most exciting, modern, and vibrant cities in the world, Tokyo is on many people's bucket list of places to visit. However, as with any unfamiliar place, tourists often have questions and concerns about how to navigate the city, what to see and do, and how to make the most of their time there. As a local resident of Tokyo, I'm here to answer some of the most frequently asked questions about this incredible city.
1. What's the best time of year to visit Tokyo?
Tokyo has a lot to offer year-round, but the best time to visit depends largely on what you want to see and do. Generally, the spring and autumn are the most comfortable seasons with mild, pleasant weather. Springtime in Tokyo is especially beautiful with cherry blossoms blooming throughout many parks and streets, although it can be crowded. If you prefer a less crowded and less expensive trip, consider visiting Tokyo during the winter months of December through February.
2. How do I get around Tokyo?
Public transportation is the best and most efficient way to get around Tokyo. The trains and subway systems are clean, punctual, and easy to navigate. You can purchase a Pasmo or Suica IC card at any train station that makes paying for rides quick and easy. Taxis are also available, but can be expensive, especially during peak hours.
3. What are some must-see attractions in Tokyo?
There are so many incredible attractions to explore in Tokyo! Some of the most popular sights include:
Sensoji Temple in Asakusa

Tsukiji Fish Market

Tokyo Skytree

Shibuya Crossing

Meiji Shrine

Ghibli Museum
4. Is Tokyo safe for tourists?
Tokyo is one of the safest cities in the world with low crime rates. However, as with any major city, it's important to be mindful of your belongings and surroundings while out and about. Avoid walking alone late at night, especially in less crowded areas, and be aware of pickpockets in busy tourist areas.
5. What's the best way to experience Tokyo's food culture?
Tokyo is world-renowned for its incredible culinary scene, from high-end sushi and kaiseki to street food and authentic local fare. To make the most of your culinary adventure in Tokyo, try to get off the beaten path and explore neighborhoods like Koenji, Kichijoji, and Shimokitazawa. These areas are home to some of the city's best food and drink spots, including izakayas (Japanese pubs), street food stalls, and cozy cafes.
6. Do I need to speak Japanese to get around Tokyo?
While English isn't widely spoken amongst the general population, most signs and transportation announcements are also written in English. Additionally, many restaurants and shops in tourist areas have English menus or staff members who speak English. That said, knowing a few basic phrases in Japanese, such as "hello" (konnichiwa) and "thank you" (arigatou gozaimasu), will go a long way in making connections with locals.
7. Is Tokyo expensive for tourists?
Tokyo can be expensive, but it's possible to navigate the city on a budget. Food, transportation, and entertainment costs vary depending on where you go and what your preferences are. Sticking to public transportation instead of taxis, eating at local street food stalls instead of high-end restaurants, and visiting free or low-cost attractions can help keep costs down.
8. What's the nightlife like in Tokyo?
Tokyo is known for its vibrant nightlife scene, with everything from cozy izakayas to high-end bars and clubs. Popular nightlife neighborhoods include Shinjuku, Roppongi, and Shibuya. Keep in mind that many bars and clubs have strict dress codes, so be sure to check in advance.
9. What's the best way to experience Tokyo's art and culture scene?
Tokyo is home to many world-class museums, galleries, and cultural sites. Some must-see spots include the National Art Center, the Tokyo Metropolitan Government Building Observatory, and the Edo-Tokyo Museum. Additionally, exploring neighborhoods like Yanaka and Ueno can give you a glimpse of Tokyo's traditional side, with narrow streets, small shops, and historic temples.
10. Can you recommend any hidden gems in Tokyo?
There are too many hidden gems in Tokyo to name them all! Some underrated spots to check out include:
Kagurazaka: A charming neighborhood with a mix of modern and traditional culture.

Gotokuji Temple: The birthplace of maneki neko (the lucky cat), with thousands of cat statues blanketing the grounds.

Yurakucho Gado-shita: A hidden strip of izakayas and restaurants under the elevated train tracks.

Golden Gai: A historic area of Shinjuku with over 200 tiny bars and restaurants.
I hope this guide has been helpful in answering some of your burning questions about Tokyo. With endless attractions, incredible food, and a fascinating culture, visiting Tokyo is an experience you won't forget. Safe travels!
How to Spend Your Time as a Tourist in Tokyo
Tokyo, the bustling capital of Japan, is one of the most fascinating cities in the world. With its beautiful temples, world-renowned museums, and neon-lit streets, Tokyo offers a unique blend of modernity and tradition. In this guide, we'll show you how to make the most of your time as a tourist in Tokyo.
1. Explore the Temples and Shrines
Tokyo is home to many beautiful temples and shrines that provide a glimpse into the country's rich cultural heritage. Here are some of the must-visit places:
a. Sensoji Temple
Sensoji, located in the famous Asakusa district, is one of the oldest and most significant temples in Tokyo. The temple complex includes a five-story pagoda, a huge gate with a giant lantern, and a shopping street where you can buy traditional Japanese souvenirs.
b. Meiji Shrine
The Meiji Shrine, located in the center of Tokyo, is dedicated to Emperor Meiji and Empress Shoken. The shrine is set in a beautiful forest that provides a tranquil escape from the city's hustle and bustle.
c. Yasukuni Shrine
The Yasukuni Shrine, located in Chiyoda, is controversial but still worth visiting. It commemorates the Japanese soldiers who died during the wars from the Meiji Restoration through the Second World War.
2. Visit the Museums
Tokyo has numerous museums that are home to art, history, culture, and science. Here are some of the best museums to visit:
a. Tokyo National Museum
The Tokyo National Museum is home to the largest collection of Japanese art in the world, including samurai swords, Buddhist statues, and ancient pottery.
b. National Museum of Nature and Science
The National Museum of Nature and Science is a great place to learn about the natural history of Japan and the world.
c. Edo-Tokyo Museum
The Edo-Tokyo Museum gives an immersive experience of Tokyo during the Edo period (1603-1868) when the city was known as Edo.
3. Discover the Culinary Delights
Japan is known for its exquisite cuisine, and Tokyo offers some of the best food experiences in the country. Here are some of the must-try food items in Tokyo:
a. Sushi
Sushi is one of the most popular Japanese dishes and is a must-try in Tokyo. Some popular sushi restaurants include Tsukiji Market, Sukiyabashi Jiro, and Sushi Saito.
b. Ramen
Ramen, a type of noodle soup, is a staple food in Japan. Tokyo is home to many great ramen restaurants, such as Ichiran, Tsuta, and Nakiryu.
c. Tempura
Tempura is a seafood or vegetable dish that is deep-fried in batter. Some popular tempura restaurants in Tokyo include Tenichi, Kaneko Hanbei, and Daikokuya.
4. Experience the Nightlife
Tokyo is famous for its vibrant nightlife. Here are some of the best places to experience it:
a. Shinjuku
Shinjuku is one of Tokyo's busiest districts and is home to many bars, clubs, and entertainment facilities such as karaoke and game centers.
b. Roppongi
Roppongi is another popular nightlife area in Tokyo and is known for its upscale bars and restaurants.
c. Akihabara
Akihabara is a popular destination for anime and manga lovers and is home to many bars and cafes that cater to the Otaku subculture.
5. Relax in the Parks
Tokyo has many beautiful parks where you can relax and take a break from the city's hustle and bustle. Here are some of the best parks in Tokyo:
a. Ueno Park
Ueno Park is one of Tokyo's largest parks and is home to many museums, temples, and a zoo.
b. Yoyogi Park
Yoyogi Park is located in the heart of Tokyo and is a popular spot for picnics, jogging, and outdoor concerts.
c. Shinjuku Gyoen National Garden
Shinjuku Gyoen National Garden is a beautiful park located in Shinjuku and is known for its cherry blossom trees.
Book Your Tour Now
Tokyo has something for everyone, and this guide covered only a small fraction of the city's attractions. Whether you're interested in history, culture, food, or entertainment, Tokyo has it all. Use this guide as a starting point and explore the city at your own pace.