Welcome to the ultimate guide for pub crawlers in Portland! Known for its abundance of craft breweries and lively nightlife scene, Portland boasts some of the best destinations for pub crawls in the country. Whether you're a local looking for a new adventure or a tourist exploring the city, Portland's pub crawls offer an unforgettable experience. From the quirky bars in the Alberta Arts District to the bustling breweries in Southeast Portland, this city has a lot to offer for those looking to indulge in a drink or two. In this post, we'll be curating a list of the best pub crawls in Portland to help you plan an evening of fun and drinks. So put on your drinking shoes, grab some friends, and follow us on a journey through Portland's best pubs and breweries!
The 3 Best Pub Crawls in Portland
The 3 Best Pub Crawls in Portland
1. Portland Ghosts Boos and Booze Haunted Pub Crawl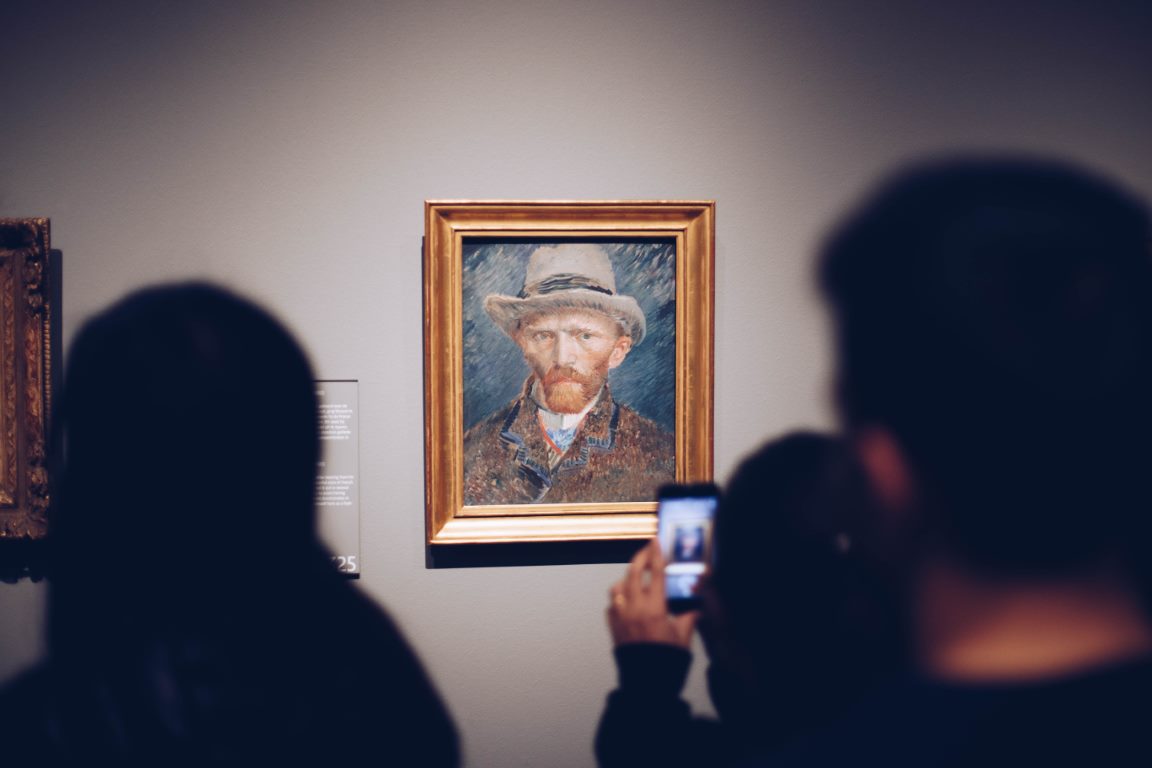 None
2. Weird Bar Crawl with Fanatical Local
Join this casual and friendly walking tour of Portland's local bars with a fanatical local as your guide. Explore some of Portland's coolest neighborhood bars and pubs and experience the city like a local. Your guide will take you to his favorite haunts and introduce you to the locals, giving you an authentic feel of the city's vibe. The tour includes your first drink, and you'll have plenty of opportunities to try out local food and drinks. The meeting point is at the McMenamins Barley Mill Pub, and the tour ends at A Roadside Attraction. Confirmation will be received within 48 hours of booking subject to availability. Come and experience the weird side of Portland's bar scene with this exciting pub crawl.
3. Craft Breweries of Portland Walking Tour
Discover Portland's craft beer scene on this walking tour of the city's East Side. With more breweries than any other city in the US, it can be overwhelming to decide where to start. This tour takes you to a trio of hand-picked breweries known for their quality and unique flavors. Walk between the breweries and immerse yourself in Portland's hip modern culture. Along the way, taste a variety of beers including West Coast IPAs, seasonal lagers, ales, and saisons. With small group sizes, this pub crawl offers a personalized yet social experience. Alcoholic beverages, snacks, and gratuities are included. The meeting point is at 833 SE Main St, in the four-story red and silver "ActivSpace" building. The tour starts at 1:30 PM and ends at the same location.
Most Frequently Asked Questions by Tourists About Portland – A Complete Guide
Portland is an enchanting city that is famous for its beautiful natural surroundings, creative culture, delicious food, and friendly people. It is one of the most vibrant places in the Pacific Northwest and is a must-visit destination for travelers from all over the world. If you are planning to visit Portland, you might have a lot of questions in your mind. In this blog post, we'll cover the most frequently asked questions by tourists about Portland, Oregon. Let's dive in!
1. What's the best time to visit Portland?
Portland has a temperate climate with rainy winters and dry summers. The best time to visit Portland is between June to August when the weather is warm and sunny. It's the perfect time to explore the city's outdoor parks, hiking trails, and gardens. If you're planning to visit during winter, pack some rain gear as it can be rainy, but still a beautiful time to visit the city.
2. How do I get around in Portland?
Portland is a very pedestrian-friendly city, and most of its attractions are within walking or biking distance. The city also has excellent public transportation options, including buses, light rail, and streetcars. You can purchase a one-day or seven-day pass, which allows unlimited travel on all modes of public transportation, and is valid for buses, trains, and streetcars.
3. Where should I stay in Portland?
There are numerous options to stay in Portland, depends on your budget and interest. Downtown Portland is a great place to stay if you want to be near the city's major attractions, restaurants, and shops. The Pearl District is another trendy neighborhood with beautiful boutiques, restaurants, and art galleries. If you're looking for a more quiet and peaceful stay, try staying in the surrounding areas such as Hillsboro or Beaverton.
4. What are some must-visit attractions in Portland?
Portland has no dearth of attractions, but some cannot be missed:
a. Powell's City of Books:
You can spend hours browsing through the endless selection of new and used books in this landmark bookstore.
b. International Rose Test Garden:
This beautiful garden is located in Washington Park and features over 10,000 rose bushes of more than 650 species.
c. Oregon Museum of Science and Industry:
OMSI includes interactive exhibits, a planetarium, and the USS Blueback submarine, which has featured in several Hollywood movies.
d. Pittock Mansion:
This 100-year-old mansion on the hillsides overlooking Portland, created in French Renaissance style, offers panoramic views of the city.
e. The Portland Japanese Garden:
This serene Japanese garden is one of the most beautiful gardens in the world and features tranquil ponds, waterfalls, and a tea house.
5. What are the best food and drink options in Portland?
Portland is known for its excellent food & drink options. Here are some you shouldn't miss:
a. Food Carts:
Portland has over 500 food carts offering diverse cuisines to fit every taste, and it's a must to grab food from at least a few.
b. Breweries:
Portland has more than 70 breweries, including famous ones such as Deschutes Brewery, and Widmer Brothers Brewing.
c. Coffee Roasters:
Portland is among the world's top coffee destinations, with local roasters such as Stumptown Coffee Roasters and Coava Coffee Roasters.
d. Some of the Must-Try local dishes:
Some foodie staples you must try include Voodoo Doughnut, Pok Pok, Salt & Straw Ice Cream, and Pine State Biscuits.
6. Is Portland a safe city?
Portland is a very safe city. Like any urban area, it's essential to take precautions, especially at night or in areas with low visibility. Overall, Portland is a safe place with a strong sense of community spirit.
7. What are some outdoor activities I can do in Portland?
Portland is surrounded by natural beauty, offering several outdoor activities for tourists. Some of these include:
a. Hiking:
There are many hiking trails surrounding Portland, but the best ones include Multnomah Falls, Forest Park, and Mt. Tabor.
b. Biking:
Portland is home to many bike-friendly neighborhoods and offers several places to rent bikes.
c. Walking tours:
There are many tour operators in Portland, some offering walking tours to discover the city's unique neighborhoods and street art.
8. What should I pack for a trip to Portland?
Portland is known for its rainy weather, so make sure you pack some rain gear, including waterproof jackets, pants, and shoes. Summers can be hot, so pack light, breathable clothes, and comfortable walking shoes.
How to Spend Your Time as a Tourist in PortlandPortland is a vibrant city with a plethora of activities and sights to see. Whether you're interested in outdoor adventures, food and drink, or unique cultural experiences, Portland has something for everyone. In this guide, we'll cover the best things to do, see, eat, and drink in Portland.1. Explore the City's Parks and GardensPortland is known for its beautiful parks and gardens, and they are a must-see for any visitor. One of the most popular parks is Washington Park, which is home to the International Rose Test Garden, the Japanese Garden, and the Oregon Zoo. The Rose Test Garden features over 10,000 roses and offers breathtaking views of the city skyline. The Japanese Garden is a tranquil oasis that offers an escape from the hustle and bustle of the city. Another stunning garden worth visiting is the Lan Su Chinese Garden. This garden was built in collaboration with Portland's sister city, Suzhou, and is a peaceful retreat in the middle of downtown. It features traditional Chinese architecture, a tea house, and a beautiful lake. 2. Visit the Portland Art MuseumThe Portland Art Museum is one of the oldest and largest art museums in the Pacific Northwest. It features over 42,000 works of art, from ancient times to contemporary works. The museum is located in downtown Portland and is easily accessible by public transportation. 3. Enjoy the Best Craft Beer in the WorldPortland is home to more breweries than any other city in the world, and it's not hard to see why. The city has a thriving craft beer scene that is a must-see for anyone who loves beer. Some of the most popular breweries include Deschutes Brewery, Widmer Brothers Brewing, and Hair of the Dog Brewing Company. 4. Indulge in the City's Fantastic Food ScenePortland is also known for its fantastic food scene, which offers everything from farm-to-table cuisine to food trucks. One of the best places to sample a variety of different foods is at the Portland Farmers Market. This market is open year-round and features over 200 vendors selling fresh produce, meat, cheese, and baked goods. If you're looking for a more unique dining experience, head to one of the city's many food trucks. Portland has over 500 food trucks, and they offer everything from tacos to Korean BBQ to vegan burgers. 5. Go on a HikePortland is surrounded by beautiful forests and mountains, and it's a great place to go hiking. One of the most popular hikes is the Powell Butte Nature Park Trail, which offers stunning views of the city and surrounding mountains. The trail is easy to moderate, making it suitable for hikers of all skill levels. 6. Explore the City's NeighborhoodsPortland is made up of many unique neighborhoods, each with its own character and charm. A few of the most popular neighborhoods to explore include the Pearl District, which is home to many art galleries and boutiques, and the Alberta Arts District, which has a vibrant street art scene. 7. Take a Day Trip to the Columbia River GorgeThe Columbia River Gorge is a stunning natural wonder that is located just a short drive from Portland. The gorge features waterfalls, scenic drives, and plenty of hiking trails. One of the most popular hikes is the Multnomah Falls Trail, which leads to a beautiful 620-foot waterfall. Book Your Tour NowPortland is a fantastic city with something to offer for everyone. Whether you're interested in outdoor adventures, food and drink, or cultural experiences, Portland has it all. With this guide, you'll be able to make the most of your time in this amazing city.