Madrid, the vibrant capital of Spain, is known for its lively nightlife and delicious tapas culture. With so many great bars and pubs to choose from, it can be daunting to decide where to start your night out. This is where a pub crawl comes in – a guided tour through some of the city's best drinking spots, led by locals who know the scene inside out. In this post, we'll take you through some of the best pub crawls in Madrid, where you can mingle with locals, try authentic Spanish drinks and food, and experience the city's buzzing nightlife firsthand. So grab your friends, put on your dancing shoes and get ready to discover Madrid's most exciting bars and pubs.
The 7 Best Bar Tours in Madrid
The 7 Best Bar Tours in Madrid
1. Pub Crawl Masters
Join the ultimate Pub Crawl Masters tour and experience Madrid's vibrant nightlife scene like a local. With professional guides, free entry to 3 bars and 1 nightclub, VIP tickets, and welcome shots, this tour offers everything you need for a great night out. Meet your guide at the Templete Metro Gran Vía, nearest to the Gran Vía metro station, at 11:00 PM. The activity ends back at the meeting point.

Confirmation will be received at the time of booking, and the tour is not recommended for pregnant travelers or those with heart problems or other serious medical conditions. The tour is not wheelchair accessible, but it is located near public transportation.

Cancellation is available up to 24 hours before the start time of the experience for a full refund. If canceled within 24 hours, no refund will be provided. Don't miss out on this unforgettable night out and book now.
2. Pub Crawl Madrid by Madpartycrew
This pub crawl takes you to four of the top bars and nightclubs in Madrid, including one of the city's hottest clubs, so you can experience the best nightlife the city has to offer. Party with like-minded people and enjoy free shots and discounted drinks at each place. You'll also skip the hassle of navigating between spots. The meeting point is at C. de Núñez de Arce 9 and the tour starts at 10:00 PM. The tour ends in Centro, Madrid. The package includes access to three bar/pubs and one big nightclub, as well as alcoholic beverages and gratuities. Don't miss the chance to have a great night out and make new friends.
3. Wine Tasting Experience
Dive into the world of wines and discover Madrid's wine scene through a great-value wine tasting experience. Join fellow wine enthusiasts and savor four different local wines, including a glass of white, rosé, and two reds, each served with a tapas aperitif and explained by a knowledgeable guide. Learn about the different types of wines, ask wine-related questions, and enjoy the company of other wine aficionados during this evening tasting. After the tasting, you can take advantage of a 50% discount on an optional pub crawl to continue your wine-filled adventure in Madrid. Book your wine tasting experience today and uncover the best of Madrid's wines.
4. Wine Tasting and Flamenco Master Class in Madrid
Experience the ultimate night out in Madrid with this interactive wine tasting and flamenco master class tour. Taste four different Spanish wines and sample various tapas while learning about their origins and flavor profiles. Afterward, hit the dance floor for an hour-long flamenco lesson, where you'll learn the basics of this iconic Spanish dance. Choose to either stay for a professional Flamenco show or continue the fun on a locally led pub crawl of Madrid's best bars and clubs. This tour includes all entrance fees and discounts on drinks at each bar. Come and join this unforgettable evening of wine, dance, and nightlife in Madrid.
5. Madrid Party Pubcrawl Tour & Club
Mingle with fellow travelers on this Madrid party pub crawl and club tour. Discover in-the-know nightlife spots off the radar of most tourists and get a chance to socialize with Spanish and international peers. Enjoy free drinks including five tequila shots guaranteed and a complimentary sangria at four different bars, plus VIP entry to a club in trendy Gran Via. The night includes fun activities such as games, a limbo contest, karaoke, and the chance to win extra prizes. Meet at El Oso y el Madroño in Puerta del Sol and end up the night near Gran Via. Free entrance to every bar and club is included in this exciting nightlife adventure.
6. Pub Crawl Madrid-The Original since 2005 – shots-fun-clubs-dance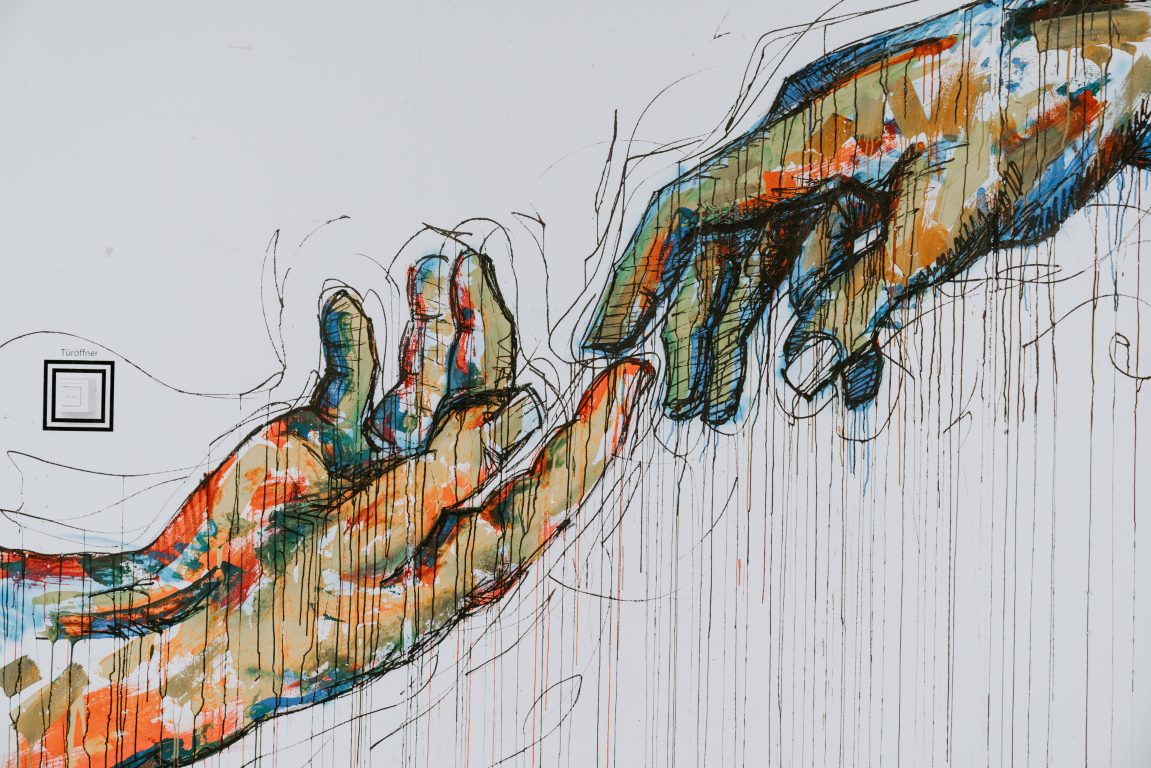 Hit the town with a local guide for a night of fun on a pub crawl through Madrid. Experience the energetic and famous nightlife at four different bars and clubs where locals go to party. Make new friends as you join a group of backpackers and other travelers. Enjoy a free shot at each bar and discounts on additional drinks. Upgrade to a private tour to keep the festivities exclusive to your group. The tour includes a local guide, visits to 3-4 different bars/pubs, free welcome shot at each venue, drink discounts, and excludes food and gratuities.
7. Madrid Tapas and Mysteries Walking Tour with Private Option and Pub Crawl
Discover the fascinating history, legends, and mysteries of Madrid with a tapas and mysteries walking tour. With a knowledgeable guide, explore the city's historical lanes and visit three bars to enjoy shared tapas and a drink in each; beer or wine in the first two bars and a cider in the third. After the walking tour, join a pub crawl that includes a free shot at each of four bar visits and discounted drinks and nightclub admission. Upgrade to a private tapas-and-mysteries tour for a more personalized experience. This is an excellent way to immerse yourself in the local culture of Madrid while enjoying delicious food and drinks.
FAQs about Madrid for Tourists
Madrid, the capital of Spain, is one of the most popular tourist destinations in Europe. The city has a rich culture, history, and architecture, attracting millions of visitors annually. However, planning a trip to a new city can be overwhelming, and tourists often have questions. Here are the answers to some of the most frequently asked questions about Madrid that will help you plan your trip.
1. What is the best time of the year to visit Madrid?
Madrid is a city that has something to offer year-round, but the best time to visit is in the spring (March to May) or fall (September to November) when the weather is mild, and the crowds are relatively smaller than in summer. Summer (June to August) can be hot and packed with visitors. Winter (December to February) is chilly, but it is an excellent time to experience Spanish Christmas traditions.
2. How do I get around in Madrid?
Madrid has excellent public transportation with a comprehensive metro system, extensive bus network, and a fleet of modern taxis. The most cost-effective way to get around is by purchasing a 10-journey ticket for the metro or by using a reloadable travel card. Walking and cycling are also popular in the city, with bike rental services available.
3. What are the must-visit highlights of Madrid?
Madrid is full of iconic landmarks, monuments, and cultural institutions. Some of the top places to visit in Madrid include:
a) The Royal Palace of Madrid
The Royal Palace of Madrid is a must-visit landmark with over 3,000 rooms and a vast collection of artworks dating back to the 16th century.
b) The Prado Museum
The Prado Museum is one of the world's most renowned art museums, housing works by Francisco Goya, Diego Velázquez, and El Greco.
c) The Plaza Mayor
The Plaza Mayor is a central square in Madrid that dates back to the 16th century, with striking architecture, shops, and cafes.
d) The Retiro Park
The Retiro Park is a vast public park that is home to sculptures, lakes, and gardens spanning over 350 acres, making it an ideal spot for a leisurely walk or a picnic.
4. Where should I stay in Madrid?
Madrid has a wide range of accommodation options, from budget-friendly hostels to luxury hotels. Some of the most popular neighborhoods for tourists to stay in include:
a) Sol
Sol is one of the city's most vibrant areas, with a lively atmosphere, shopping streets, and excellent dining options.
b) Retiro
Retiro is a tranquil neighborhood located near the Retiro Park, with a mix of residential buildings and boutique hotels.
c) Gran Vía
Gran Vía is one of Madrid's most iconic and lively streets, with a host of shops, restaurants, theaters, and an attractive nightlife scene.
5. What are some famous traditional dishes to try in Madrid?
Madrid is famous for its culinary scene, and there are plenty of dishes that you must try while visiting the city. Some of the iconic dishes include:
a) Cocido Madrileño
Cocido Madrileño is a stew made with potatoes, meat, chickpeas, and vegetables that will warm you up on a chilly winter day.
b) Huevos Rotos
Huevos Rotos is a popular dish consisting of fried eggs on a bed of fried potatoes, usually accompanied by jamón ibérico (cured ham).
c) Churros con Chocolate
Churros con Chocolate is a Spanish breakfast staple, consisting of fried dough pastry served with a rich chocolate dip.
6. How do I avoid pickpocketing in Madrid?
Pickpocketing can be a common issue in large cities like Madrid, but there are some precautions you can take to avoid becoming a victim. These include:
a) Keep your valuables secure
Avoid carrying large amounts of cash and keep your credit cards, passport, and other important documents in a secure place.
b) Stay alert in crowded areas
Be mindful of your surroundings, especially in crowded areas such as public transportation, tourist attractions, and shopping streets.
c) Avoid wearing obvious tourist attire
Try to blend in and avoid wearing obvious tourist clothes, accessories, or carrying cameras or large bags.
How to Spend Your Time as a Tourist in MadridMadrid is a location well-known for its historical buildings, culinary delights, and vibrant atmosphere. If you're planning to visit Spain, Madrid is a must-see destination on your list. In this blog post, we will guide you on how to spend your time as a tourist in Madrid, including the best attractions to visit, the most exciting activities to do, and the delicious food to try. 1. Visit the Royal Palace of MadridThe Royal Palace of Madrid is an ideal attraction to start your tour of the city. This palace is the official residence of King Felipe VI, and is among the most stunning royal palaces in Europe. The palace has over 3,000 rooms, and it's decorated with remarkable artwork and furniture. The best way to discover the wonders of the palace is through a guided tour, which is typically available in both English and Spanish. 2. Walk Along the Gran ViaThe Gran Via is one of the principal streets in Madrid and is home to many of the city's theaters, cinemas, and shops. The street is beautifully decorated, making it an ideal location for a leisurely walk. Some famous stores on this street include H&M, Zara, and Pull & Bear. In addition, the Gran Via offers amazing views of the stunning architecture of the buildings in Madrid.3. Explore the Prado MuseumThe Prado Museum is another excellent location to add to your itinerary. The Prado Museum is one of the best art museums in the world, boasting a vast collection of European Art. The museum has works by classical masters, including Diego Velázquez, Francisco Goya, and Rafael. If you're an art enthusiast, this museum is an attraction you don't want to miss.4. Visit Retiro ParkRetiro Park is a beautiful park in the heart of Madrid. The park is vast and has many different activities to do, including renting a boat, cycling, and having a picnic. The park is an excellent place to unwind and relax, making it perfect after a long day of exploring. 5. Enjoy Spanish CuisineSpain is known for its unique and outstanding culinary delights, and Madrid is no exception. Some of the must-try dishes include paella, tapas, and churros. In addition, Madrid has its classic dishes which include 'Cocido Madrileño,' a classic Madrilian stew, 'Bocadillo de Calamares,' a calamari sandwich, and 'Huevos Rotos,' fried eggs with sautéed potatoes. The city has many excellent restaurants where you can enjoy a delicious meal.Book Your Tour NowIn conclusion, Madrid is an incredible city that offers an endless array of activities, attractions, and food. The Royal Palace, Gran Via, Prado Museum, Retiro Park, and Spanish cuisine are just a few suggestions for things you can do during your visit. To get the most out of your Madrid experience, consider using this list as a starting point and researching more in-depth to tailor your itinerary to your preferences. Start planning your trip to Madrid now and get ready for the adventure of a lifetime.