Hamburg, the vibrant city in Northern Germany, is known for its rich culture, thriving nightlife, and love for beer. It's no surprise that pub crawls have become a favored pastime for both locals and visitors alike. With countless pubs, bars, and breweries, it's difficult to know where to start. But fear not, we've done the research and put together a list of the best pub crawls in Hamburg that will take you on a journey through the city's beer scene. So grab your friends, put on your walking shoes, and get ready to experience the best pub crawls in the city. Prost!
The 13 Best Bar Tours in Hamburg
The 13 Best Bar Tours in Hamburg
1. Hamburg: St. Pauli Beer Tasting Tour
Join this expert-led tour through the history of beer in Hamburg's famous St. Pauli district. Over 2.5 hours, explore the work of the city's microbreweries and sample delicious craft beers at three different locations. Admire the views of the harbor shipyards and docks while learning fun facts about the history of beer from around the world. Stop at the famous pub "Zur Ritze" and see the box cellar of the Ritze around the Port of Hamburg. Stroll through St. Pauli to sample each location's specialties and enjoy a free sample of your favorite beer. This is a German-speaking tour that promises to be a fun exploration of Hamburg's craft beer heritage.
2. Hamburg Craft Beer Tasting Tour
Explore Hamburg's rich history of brewing traditions on a 3.5-hour Craft Beer Tasting Tour. Taste at least 7 locally brewed beers and learn why this city has earned the nickname "The Brewing House of the Hanseatic League." This tour is not a pub crawl, but rather a chance to discover traditional and locally crafted beers by micro-breweries that have launched in recent years. Whether you're a first-time visitor or a frequent traveler to Hamburg, this tour provides a unique perspective on the city's beer scene, as the range of beers changes seasonally and for special events. Immerse yourself in 1000 years of brewing history and experience quality beers with a twist of individualism that have been enjoyed since the Middle Ages. Don't miss out on this opportunity to explore Hamburg through the lens of its beer culture.
3. Hamburg: Walking Craft Beer Tour in the St. Pauli District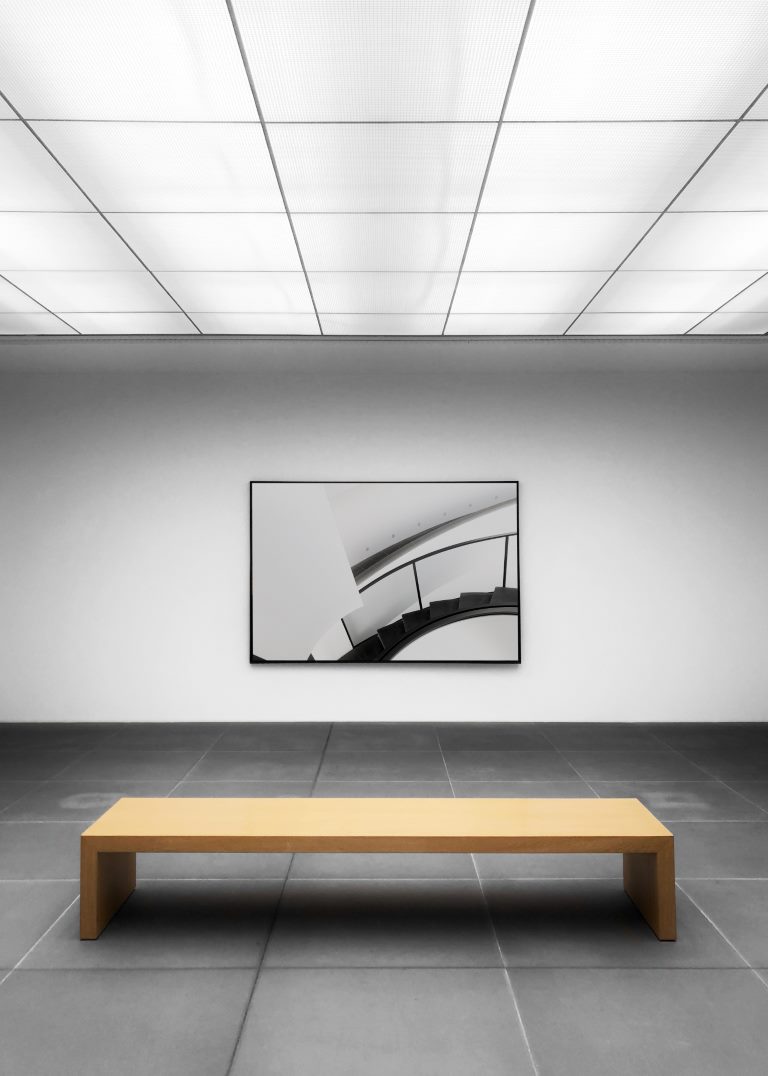 Explore the trendy craft beer scene in Hamburg's St. Pauli district on a guided walking tour. With a local guide, learn about Hamburg's fascinating history of drinking trends while immersing yourself in authentic German drinking culture. During the tour, visit a range of venues, including ÜberQuell brewery and Musikbar Eldorado, and sample six delicious craft beers. Hotel pickup and drop-off is included, and the tour is not suitable for children under 16 years of age.
4. Hamburg: Party Harbor Cruise with Olivia Jones
The port of Hamburg is a must-visit attraction and the best way to explore it is through a harbor cruise. But if you're looking for something more exciting, then join Olivia Jones on a 75-minute party tour aboard one of Abicht's traditional boats.

Be greeted by Olivia and her family as you board Olivia Ahoi!. The onboard DJ will keep the party going with great music while you enjoy a little Landratten-Likör to stay warm and content. Olivia will share interesting facts and trivia about Hamburg Harbor during the tour.

At the end of the tour, take photos with Olivia and her family before disembarking at Landungsbrü. Don't miss this opportunity to experience the harbor in a unique and exciting way with Olivia Jones.
5. Hamburg St Pauli: Red Light District Walking Tour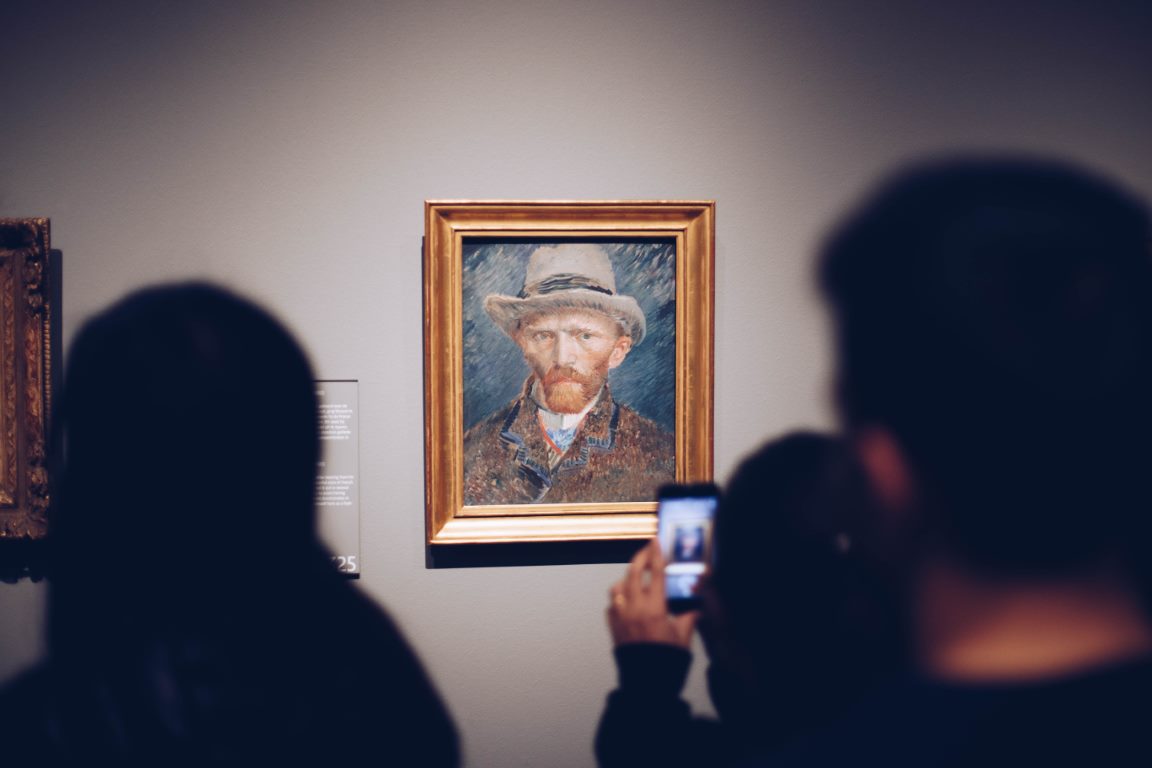 Immerse yourself in the atmosphere of Hamburg's world-famous red light district on this 75-minute walking tour. Your qualified guide will take you on a journey through St. Pauli, where you'll discover the most important facts and neighborhood highlights.

Walk from Spielbudenplatz with its numerous theaters and clubs, past the Davidwache which is well-known from film and TV, and see the Große Freiheit and the Varietés. Learn all about the history of the Reeperbahn, when and why it became Hamburg's entertainment district, who parties with who and how street prostitution developed here.

Continue along the Große Freiheit to Hans-Albers-Platz where the vibrant bar scene competes with the curb crawling. End your tour on Hamburger Berg where you'll find a variety of restaurants to suit all tastes.

Please note that transfers, snacks, and additional drinks are not included in this tour. Join us for an exciting and informative tour of the Hamburg St Pauli Red Light District!
6. Private guided Club & Pub tour – Pub Crawl
This private guided Club & Pub tour takes you on a pub crawl to some of Hamburg's top hangout spots. The tour starts at Beatles Platz and takes you to up to six clubs or pubs. You'll get VIP entry into all the stops, and a complimentary drink at each location. Your local guide will ensure that you have a great time, and you'll be able to skip the entrance lines at some of Hamburg's hottest nightclubs. The meeting point is easy to find at Beatles Platz, and the tour ends at Hans-Albers-Platz. You can visit each location on the same day as often as you like. Join us and have a fun night out experiencing Hamburg's nightlife scene with a private guide.
7. Pub Crawl – Ultimate party pub crawl incl. One-hour drinks flat rate
Explore the bustling nightlife of Hamburg with a four-hour pub crawl around the infamous Reeperbahn area, also known as Europe's "most sinful mile." Book this ultimate party experience online and meet the local organizers at a VIP area of a bar, where welcome shots will be waiting for you. With the help of a professional guide, you'll discover the best party places and enjoy entry to at least three bars or clubs with three welcome shots included. During the crawl, you have the option to pay a flat rate for beer or request a rate for sparkling wine. This is an ideal opportunity to mingle with like-minded travelers and immerse yourself in the exciting Hamburg nightlife scene. Don't miss out on this unforgettable evening! The meeting point is at Beatles-Platz, Reeperbahn 174, 20359 Hamburg, Germany.
8. Hamburg: Private Pub Tour
Experience an exciting private pub crawl through Hamburg's hippest hotspots and discover the nightlife in this famous party neighborhood. Enjoy exclusive entry without the wait and a welcome shot at every location, along with 1 free schnapps at each place. Join a friendly group and have fun in an exciting atmosphere with great music and delicious drinks. You'll visit 4 different locations and even get free shots on the go. All entry fees and additional drinks in bars or clubs are included. Please note that this tour is not suitable for children.
9. Hamburg: Bachelor(ette) Party with Pub Crawl
Enjoy an unforgettable evening in Hamburg with a private pub crawl through the city's vibrant neighborhoods. Perfect for bachelor(ette) parties, birthdays, or work outings, this tour will take you to some of the hottest clubs in the city with exclusive entry and welcome shots at each location. You'll also have the opportunity to sample additional drinks, and even take a shot or two on the go. The tour includes greeting schnapps at the meeting point, entry fees for all locations, and transfers. Please note that this tour is not suitable for children under 18 years old. Join us for a night of great music, tasty drinks, and unforgettable memories.
10. Hamburg: Club and Pub Tour of St. Pauli
If you're looking to experience the wild nightlife of Hamburg, join this club and pub tour of the St. Pauli district. Visit four or five of the hottest clubs in the city with guest list entry and save on entrance fees. Party the night away with your professional guide and enjoy one free shot at each club. You can even go back to your favorite club and continue the fun after the tour. The night starts at SAFARI BIERDORF with German "Schlager" music and continues at Queerclub on Hans-Albers-Platz. Don't miss out on this unforgettable experience in Hamburg's party scene.
11. Hamburg Pub Crawl including 1 hour flatrate for beer
Looking for the ultimate pub crawl experience in Hamburg? Look no further than this 4-hour tour that will have you dancing and drinking the night away. The tour includes one hour of unlimited beer and wine at the first location, No Ma, followed by visits to three more venues where you'll enjoy a free welcome shot at each. Throughout the evening, you'll receive exclusive drink deals and skip the line at all venues. Hotel pickup and drop-off are included, making for a stress-free night out on the town. Don't miss out on this opportunity to meet new friends and discover the best of Hamburg's legendary nightlife. Book now to experience the ultimate Hamburg pub crawl!
12. Private Club & Pub Tour on the Reeperbahn
Experience Hamburg's nightlife like a VIP with our Private Club & Pub Tour on the Reeperbahn. Accompanied by a well-versed party guide, visit up to five of the hottest clubs in the area with free entrance and skip-the-line tickets. Enjoy a welcome shot in each club and feel like a real VIP. With a special bracelet, you can even get back to the clubs you liked the most the whole night. From classic pop music and 80s through Electro & House to charts, the clubs will be sure to target everyone's musical taste. Celebrate your bachelor party or have a memorable party night with your friends and colleagues on this fully customizable pub and club tour.
13. Hamburg: Private Pub Crawl Tour
Discover the diverse and vibrant nightlife scene of Hamburg with a 4-hour private pub crawl tour. Join a group of friendly and fun-loving people for an exciting night out visiting the hippest hotspots in the city. Feel the spark of the colorful nightlife while enjoying free shots at various bars and clubs. With priority entrance to each location, you won't have to worry about waiting in line. A welcome shot is included to start the pub crawl journey. Whether it's a birthday party, bachelor/bachelorette party, or a work outing, this private pub crawl promises an unforgettable experience.
The Top Frequently Asked Questions About Hamburg Answered
If you're planning a visit to Hamburg, Germany, you may be wondering what this bustling city has to offer. To help you plan your trip, we've compiled a list of the most frequently asked questions about Hamburg, along with expert answers.
1. What are the must-see attractions in Hamburg?
Hamburg is known for its rich history, beautiful architecture, and cultural landmarks. Here are a few of the must-see attractions in the city:
Elbphilharmonie
The Elbphilharmonie is a stunning concert hall situated on the edge of the Elbe River. It boasts world-class acoustics and breathtaking views of the city from its Plaza.
Miniatur Wunderland
Miniatur Wunderland is the world's largest model railway exhibit. It features miniature replicas of famous landmarks from around the world, along with intricate landscapes and interactive trains.
St. Michaelis Church
St. Michaelis Church, also known as the Michel, is one of Hamburg's most iconic landmarks. Visitors can climb to the top of the bell tower for panoramic views of the city.
Rathaus Hamburg
Rathaus Hamburg is the city's ornate town hall. It features stunning neo-Renaissance architecture and is open for tours.
2. What is the best way to get around Hamburg?
Hamburg has an extensive public transportation system, including buses, trains, and ferries. The best way to get around the city is by purchasing a day ticket, which allows for unlimited travel on all modes of public transportation.
3. Where is the best place to stay in Hamburg?
Hamburg has a wide range of accommodation options, from budget-friendly hostels to luxurious hotels. The best place to stay depends on your budget and preferences, but some popular areas include:
St. Georg
St. Georg is a diverse neighborhood located near Hamburg Central Station. It features a range of accommodation options and is known for its lively nightlife and multicultural atmosphere.
HafenCity
HafenCity is Hamburg's newest neighborhood and is known for its ultra-modern architecture and waterfront location. It's a great option for those looking for a more upscale stay.
Altona
Altona is a vibrant neighborhood located just west of the city center. It's known for its bustling markets, trendy bars, and excellent food options.
4. What is the best time to visit Hamburg?
Hamburg is a year-round destination, but the best time to visit depends on your preferences. Summer is the peak tourist season, with long days and warm temperatures. However, it can also be crowded and expensive.Spring and fall are great times to visit, with fewer tourists and mild weather. Winter can be cold and dark, but it's also a magical time to visit the city, with festive Christmas markets and cozy indoor activities.
5. What traditional foods should I try in Hamburg?
Hamburg has a rich culinary scene, with a range of traditional dishes that are not to be missed. Some popular foods to try include:
Frikadelle
Frikadelle is a traditional German meatball made with minced beef or pork. It's often served with potatoes or cabbage.
Pannfisch
Pannfisch is a traditional fish dish made with pan-fried white fish, potatoes, and onions. It's often served with a creamy sauce.
Rote Grütze
Rote Grütze is a sweet dessert made with a mixture of red fruits, including raspberries, strawberries, and cherries. It's often served with cream or ice cream.
How to Spend Your Time as a Tourist in HamburgIf you are planning a trip to Hamburg, Germany, and wondering how to make the most out of your time as a tourist, then you have come to the right place! Hamburg has always been an important commercial and cultural center and boasts of numerous attractions to keep you entertained during your visit. In this guide, we have compiled a list of the top things to do and see while in Hamburg.1. Visit the ElbphilharmonieThe Elbphilharmonie is a concert hall located at the tip of the HafenCity quarter in Hamburg. It is one of the city's most visited landmarks and offers breathtaking views of the city's skyline. The building's architecture is an attraction in itself, with its wave-like rooftop and glazed façade. Visitors can explore the building's plaza, promenade, and terrace for free, or book a guided tour to see the Great Hall, the heart of the Elbphilharmonie where concerts and other events take place.2. Explore the Miniatur WunderlandThe Miniatur Wunderland is the world's largest model railway exhibition and is a must-visit attraction for all ages. The exhibition features detailed and intricate miniature models of different countries and regions, including Germany, Scandinavia, Austria, Switzerland, and America. The exhibition also features an airport, a harbor, and a space station. The Miniatur Wunderland is open all year round, from 9:30 am until 6 pm, and is located near the Speicherstadt, another popular tourist attraction in Hamburg.3. Visit St. Michaelis Church (Michel)St. Michaelis Church, commonly known as the Michel, is one of the most iconic landmarks of Hamburg. The church was built in the Baroque style and is one of the city's most recognizable structures. Visitors can climb up to the top of the church's tower for a panoramic view of the city's skyline. Visitors can also attend one of the many services that take place in the church or attend a concert or event.4. Take a Stroll through Planten un BlomenPlanten un Blomen is a large park located in the heart of Hamburg and is an ideal place to take a relaxing walk or have a picnic. The park features several gardens, a lake, and many fountains. Visitors can also attend one of the many cultural festivals and events that take place in the park throughout the year.5. Visit the Fish MarketThe Fish Market is one of Hamburg's oldest and most famous landmarks. The market is open every Sunday from 5 am until 9:30 am and attracts both tourists and locals alike. Visitors can buy fresh fish, flowers, fruits, and vegetables, or simply enjoy the lively atmosphere and live music.6. Explore the SpeicherstadtThe Speicherstadt, or the "city of warehouses," is a UNESCO World Heritage Site and one of Hamburg's most charming areas. The district features a network of canals and narrow streets lined with red brick warehouses that date back to the 19th century. Visitors can take a boat tour through the canals or explore the many museums and galleries that are located in the district.7. Take a Boat Tour of the HarborHamburg is one of Europe's largest ports, and taking a boat tour of the harbor is a must-do activity while in the city. Visitors can explore the container terminals, shipyards, and see the many boats and ships that make up Hamburg's busy harbor. Some boat tours offer an on-board commentary in English, providing visitors with interesting information about the city's maritime history and culture.8. Visit the Hamburger KunsthalleThe Hamburger Kunsthalle is one of Germany's largest art museums and features a vast collection of European art from the Middle Ages to the present day. The museum's collection includes works by famous artists such as Rembrandt, Monet, and Picasso. The museum also hosts temporary exhibitions, concerts, and lectures.Book Your Tour NowHamburg is a vibrant city with a rich cultural history and heritage. Whether you are interested in music, art, history, or simply having a good time, the city has something for everyone. From exploring the Miniatur Wunderland to taking a boat tour of the harbor or simply enjoying a stroll through one of the city's many parks, Hamburg is a city that will leave you with lasting memories.