Playa Del Carmen is a beautiful destination located in the Riviera Maya, Mexico. This vibrant city is known for its white sandy beaches, turquoise waters, and impressive nightlife scene. If you are visiting this charming town and looking for a fun way to explore its culture and nightlife, a pub crawl is the perfect choice. Not only will you get to check out some of the best bars and clubs in Playa Del Carmen, but you'll also get to meet fellow travelers and locals alike. In this article, we will be exploring the best pub crawls in Playa Del Carmen that are sure to give you an unforgettable nightlife experience.
The 2 Best Bar Hopping Tours in Playa Del Carmen
The 2 Best Bar Hopping Tours in Playa Del Carmen
1. Social PubCrawl Playa del Carmen
Experience an unforgettable night out in Playa del Carmen with the Social PubCrawl! Meet new people and party with other Pub-Crawlers as you make your way through some of Playa del Carmen's best bars and clubs.

The night starts with a pre-party at a central location, complete with free drinks, drinking games, face painting, and party props to get you in the mood. Then, get to know your fellow Pub-Crawlers during fun games before heading out to crawl three more venues.

Along the way, professional bartenders will provide shots to keep the party going. The tour includes admission tickets to Dick & Willy's, Why Not Rooftop Party Hostel, and two other stops.

The meeting point is at Quinta Avenida LB, while the end point is at Santino Playa. After purchasing your ticket, be sure to ask the third party company for their WhatsApp group to stay updated on any changes.

Confirmation will be received at the time of booking, and the tour is located near public transportation. Don't miss out on the best pub crawl in Playa del Carmen!
2. Playa del Carmen All-you can drink Club/bar tour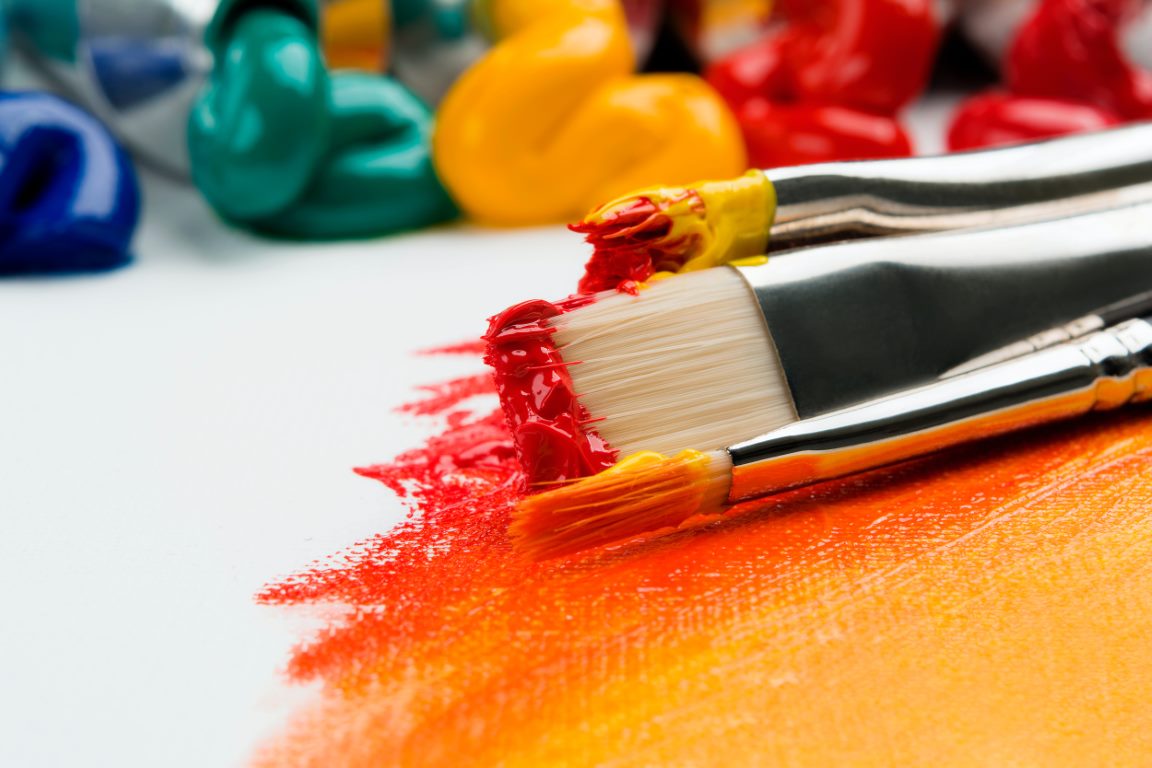 Looking for the ultimate night out in Playa del Carmen? Join this all-you-can-drink club/bar tour and experience the best nightlife the city has to offer! Over the course of 4.5 hours, visit three of the hottest bars and clubs in town while enjoying VIP treatment and avoiding any cover charges. With a fun party guide by your side, you'll have the time of your life as you sip on unlimited drinks and dance the night away. This pub crawl is perfect for anyone who's looking to discover the best hotspots in Playa del Carmen, meet new people, or party on a budget. Don't miss out on this unforgettable night on the town!
Playa Del Carmen: Most Frequently Asked Tourist Questions
If you're planning a trip to Playa Del Carmen, there are some questions that you've probably already considered. In this blog post, we'll answer the most frequently asked questions that tourists have about the city. Whether you're wondering about the local currency, weather, or transportation options, we've got you covered with accurate and reliable information.
1. What is the currency in Playa Del Carmen?
The official currency of Playa Del Carmen is the Mexican peso (MXN). Many shops, restaurants, and tourist attractions will accept US dollars, but it's recommended that you exchange your money for pesos to get a better exchange rate. You can exchange money at banks, ATMs, or currency exchange booths around the city.
2. Is it safe to travel to Playa Del Carmen?
While there is some level of crime and safety concerns in Playa Del Carmen, it's generally safe for tourists who take precautions. Avoid walking alone or in unfamiliar areas at night and keep an eye on your belongings in crowded places. Use common sense and stay away from any potentially dangerous situations.
3. What is the weather like in Playa Del Carmen?
The weather in Playa Del Carmen is warm and tropical all year round. The average temperature is around 80 degrees Fahrenheit (27 degrees Celsius), and it can get very humid during the summer season. The rainy season is from June to October, but even during this time, you'll still see plenty of sunshine in the afternoons.
4. What are the best beaches in Playa Del Carmen?
Playa Del Carmen is known for its beautiful beaches, and there are plenty to choose from. Some of the most popular beaches include Playa Mamitas, Playa Paradise, and Xpu Ha Beach. Each beach has its own charm and features, but they all offer crystal clear waters and white sand.
5. How do I get around Playa Del Carmen?
There are several options for transportation in Playa Del Carmen, including taxis, buses, and rental cars. Taxis are readily available throughout the city, but make sure to negotiate the fare before getting in the car. Buses are also an affordable option for getting around, with the main bus station located on 5th Avenue. If you plan on exploring outside of Playa Del Carmen, renting a car is a great option.
6. What are the best restaurants in Playa Del Carmen?
Playa Del Carmen has a thriving culinary scene, with a wide variety of restaurants serving up delicious food. Some of the best restaurants in the city include El Fogon for authentic Mexican cuisine, La Cueva Del Chango for its jungle-like atmosphere, and Harry's for its upscale steak and seafood dishes.
7. What are some popular activities in Playa Del Carmen?
There's no shortage of things to do in Playa Del Carmen, from relaxing on the beach to exploring ancient Mayan ruins. Popular activities include snorkeling in the crystal clear waters, visiting the Chichen Itza ruins, and going on a jungle adventure zipline tour. For those looking for nightlife, there are plenty of bars and clubs along 5th Avenue.
8. What is the best time of year to visit Playa Del Carmen?
The best time to visit Playa Del Carmen is between November and April, when the weather is dry and warm. This is also the busiest tourist season, so expect the city to be more crowded and accommodations to be more expensive. If you're looking to avoid the crowds, consider visiting during the shoulder seasons in May or October.In conclusion, Playa Del Carmen is a beautiful and vibrant city that has something to offer for every type of tourist. By knowing the answers to these frequently asked questions, you'll be well prepared for your trip and able to enjoy all that this city has to offer.
How to Spend Your Time as a Tourist in Playa Del Carmen
If you're planning a trip to Playa Del Carmen, it's important to make the most of your time there. With its beautiful beaches, vibrant culture, and endless activities, this town on the Caribbean coast of Mexico has something for everyone. Here's a guide on how to spend your time as a tourist in Playa Del Carmen.
Explore the Beaches
Playa Del Carmen is known for its stunning beaches, so it's essential to add this to your itinerary. The beaches along the coast are beautiful, but the ones in the center of the town are more convenient if you're staying at a hotel in the area.1. Playa del Carmen Beach:The main beach in the town center has crystal-clear waters and powdery white sand. There are plenty of beach umbrellas and chairs you can rent, and many restaurants and bars on the promenade behind the beach.2. Mamitas Beach:If you prefer a livelier atmosphere, Mamitas Beach is the one for you. It's often crowded, with music, food, and drinks. You can also rent beach chairs and enjoy a day in the sun.3. Xpu-Ha Beach:For a quiet and peaceful experience, Xpu-Ha Beach is a 30-minute drive from the town center. The beach is less crowded, with clean and crystalline waters, and many trees for shade.
Experience the Culture
If you're looking for a glimpse into the vibrant Mexican culture, Playa Del Carmen will not disappoint. There are many ways to experience the town's culture.1. Visit the Fifth Avenue:The Fifth Avenue is the heart of Playa Del Carmen, and home to countless shops, restaurants, and bars. You can find anything from local handicrafts to international brand stores. It's an excellent place to try some authentic Mexican food as well.2. Visit the Mayan Ruins:The Tulum and Coba ruins are an easy day trip from Playa Del Carmen. These ancient cities, once home to the Mayan civilization, are now ruins, but they are still majestic to explore. The best part is the stunning views of the ocean and the rainforest.3. Attend a Local Festival:Playa Del Carmen hosts many festivals throughout the year, and it's a great way to immerse yourself in the local culture. For example, the Day of the Dead celebrations in November or the Carnival in February.
Indulge in the Cuisines
Food is a significant aspect of any travel experience, and Playa Del Carmen has some of the most delicious cuisines.1. Street Food:Mexican street food is a must-try in Playa Del Carmen. Head to the Taco stands and try some authentic tacos with various fillings such as carnitas, al pastor, or carne asada.2. Fine Dining:If you're in the mood for some fancy dining experience, you can try the seafood restaurants on the beachfront or the rooftop restaurants with a breathtaking view.3. Tequila Tasting:Tequila is the national drink of Mexico, and Playa Del Carmen has no shortage of tequila bars. There are many bars that offer tastings, pairing it with Mexican food.
Take Part in Adventurous Activities
Playa Del Carmen is also an excellent destination for adventure seekers. Here are a few popular activities:1. Snorkeling:From the beaches of Playa Del Carmen, take a snorkeling tour to explore the stunning marine life. The clear blue Caribbean water makes it an unforgettable experience.2. ATV Tours:Rent an ATV or join a guided tour to explore the lush jungles, ancient ruins, and pristine waters of the Riviera Maya.3. Cenote Diving:Cenote diving is an uncommon activity, but it's worth the experience. These deep, natural sinkholes are found in the Yucatan Peninsula, and it's a unique way to explore Playa Del Carmen.
Final Thoughts
Playa Del Carmen offers a perfect blend of culture, adventure, and relaxation. There's something for everyone in this beautiful town, and it's essential to make the most of your stay. With this guide, you can now plan your experiences in Playa Del Carmen and make wonderful memories of your trip!