Are you ready to experience the vibrant nightlife of Melbourne and try some of its best drinks and bites? Look no further as we've got the ultimate guide to the best pub crawls in Melbourne that will take you to some of its most happening spots. From cozy pubs tucked away in alleyways to lively rooftop bars and everything in between, we've scoured the city to curate the perfect list of pub crawls for you. Whether you're a seasoned pub-crawler or a first-timer, this guide has something for everyone. So, grab your mates, put on your drinking shoes, and get ready to explore the best of Melbourne's nightlife.
The 4 Best Bar Hopping Tours in Melbourne
The 4 Best Bar Hopping Tours in Melbourne
1. Melbourne Pub Crawl
Join this exciting tour and explore some of Melbourne's best bars and pubs! This 5-hour pub crawl offers exclusive reduced drink deals at every bar we visit, and you'll have access to all the photos we take with our big fancy camera for free.

Our meeting point is at Theory Bar on the ground floor/19-23 Meyers Pl Melbourne VIC 3000 Australia. Our guide will be wearing a black T-shirt with the tour logo on it, so you can spot us easily. If you have trouble finding us, feel free to ask at the bar or ask the bouncers to point us out. The tour starts at 07:30 PM and ends back at the meeting point.

During the tour, you will explore Melbourne's bustling Central Business District (CBD) and enjoy a one-hour visit to Melbourne. This tour is suitable for most travelers and can accommodate up to 100 people. Please note that it is not wheelchair accessible.

Cancellation is accepted up to 24 hours in advance of the experience for a full refund. Book your spot now and experience Melbourne's exciting pub crawl scene!
2. Melbourne: Evening Craft Beer Tour
Explore the taste and flavors of Melbourne's craft beer scene on this evening tour. Sample some of the best brews in the city while learning about Melbourne's rich history with beer. The tour starts at the Sir William Clarke Memorial Stature Corner of Spring St and Treasury Place in Melbourne and takes you on an unforgettable journey to the city's coolest neighborhoods. Your expert guide will introduce you to the city's top brewers and provide insight into the brewing process. But it's not all about beer – you'll also have the opportunity to chow down on some of Melbourne's beloved local eats. Plus, this tour is operated by a travel B Corp accredited company, so you can feel good about your carbon-neutral adventure. Join us and discover the best of Melbourne's beer culture.
3. Melbourne: Hidden Bar Tour
Explore the hidden bars of Melbourne with a local guide on this three-hour tour. Avoid the tourist traps and venture into the city's dark and dingy laneways to discover secret speakeasies and bars masquerading as something else. With a finger on the pulse of what's hot, your guide will take you to four unique establishments known only to locals. Sip on local beers, wines, and cocktails while hearing about Melbourne's fascinating history. Don't miss out on experiencing the best bars of the moment in Melbourne.
4. Melbourne: Boozy History and Hidden Bars Tour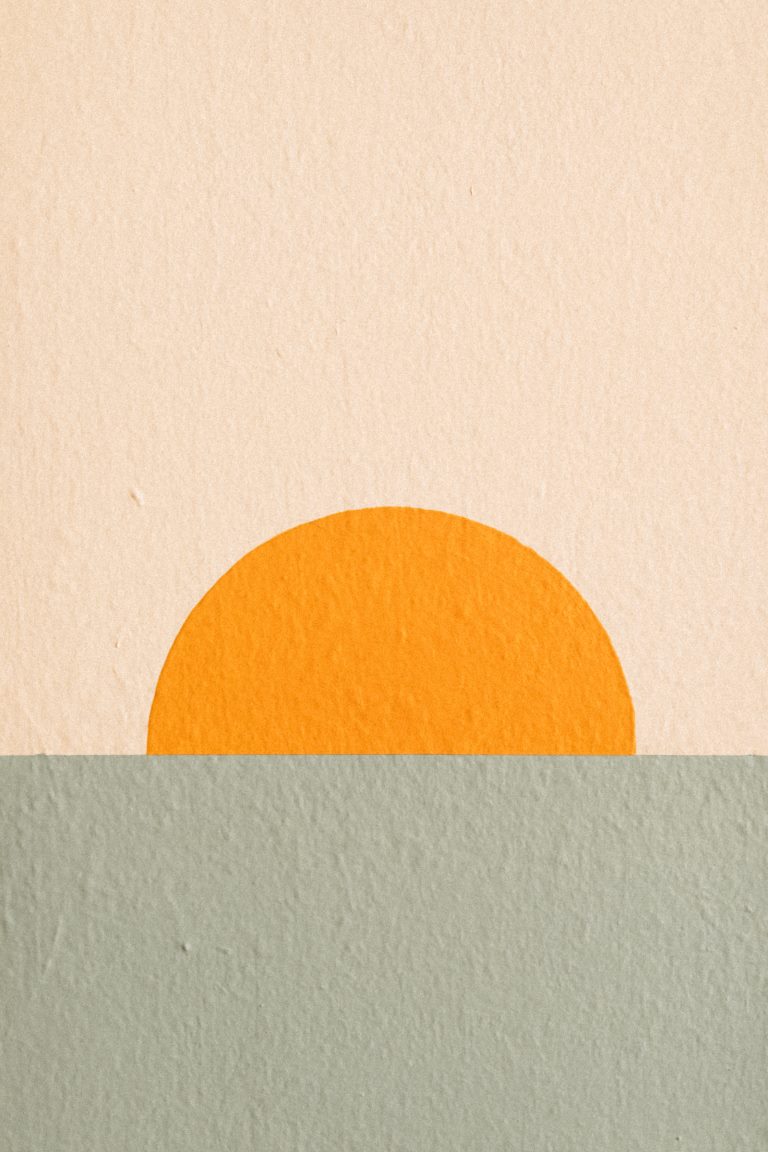 Explore the east side of Melbourne's Central Business District and discover some of the city's hidden laneways on this Boozy History and Hidden Bars Tour. Learn about Melbourne's fascinating history, including the 1851 gold rush, the rise of street art, secret men's clubs, and more from an expert guide.

Stop at three of Melbourne's best bars for 30-45 minutes each and have a chance to jot down the names of other bars to visit later. Enjoy three complimentary drinks and the opportunity to purchase additional drinks at each bar. This tour is not suitable for children under 18 years old. At the end of the tour, receive a mystery gift as a souvenir of your Melbourne adventure.
The Most Frequently Asked Questions By Tourists About The City of Melbourne
Melbourne is the coastal capital of the southeastern Australian state of Victoria, known for its vibrant culture, arts, sports, and food scene. With its stunning architecture, museums, parks, and beaches, Melbourne is a popular tourist destination. You might have some questions about the city before taking a trip there. So, we've compiled a list of frequently asked questions that we think you'll find helpful.
1. What's the best time of the year to visit Melbourne?
Melbourne is a year-round destination, but the best time to visit is between March to May and September to November. During this time, the weather is mild, and tourists can enjoy outdoor activities like picnics, sightseeing, and exploring the city's landmarks. Summer, between December to March, can be hot and humid, but it's an excellent time to hit the beach.
2. What's the transport system like in Melbourne?
Melbourne has an extensive public transport system consisting of trains, trams, and buses. The myki card system is used for payments across all forms of public transport. The city's free tourist tram service, the City Circle Tram, is a convenient way to explore the central business district (CBD) and other popular tourist destinations within the city. Taxis and ride-sharing services like Uber and Ola are also widely available.
3. Are there any must-visit tourist attractions in Melbourne?
Melbourne has plenty of attractions that cater to all tastes. Some of the must-see tourist attractions include:
a. Federation Square
This iconic square in the CBD is home to cultural attractions like the Ian Potter Centre: NGV Australia, the Australian Centre for the Moving Image (ACMI), and the Koorie Heritage Trust.
b. St. Kilda Beach
Located only six kilometers from the CBD, this iconic beach attracts tourists and locals alike for its sunsets, water sports, and bustling cafes and bars.
c. Royal Botanic Gardens Victoria
These stunning gardens feature native and exotic flora and fauna across 36 hectares, offering a tranquil escape from the bustling city.
4. What's Melbourne's food scene like?
Melbourne is known for its vibrant and diverse food scene, with a plethora of cuisines to choose from. The city's cultural diversity is reflected in its food, from classic Italian pasta dishes to spicy Korean fried chicken. Melbourne is also famous for its coffee, and you'll find a variety of specialty coffee shops that offer unique blends and brewing methods. Some of the must-try culinary experiences in Melbourne include:
a. Brunch at a local café
Melbourne has a thriving café culture, and brunch is a staple meal for many locals. You'll find an array of cafes that offer innovative breakfast and brunch dishes like avocado toast, pancakes, and poached eggs.
b. Seafood at the Queen Victoria Market
The Queen Victoria Market is the largest open-air market in the Southern Hemisphere and offers a range of seafood options. Visitors can try fresh oysters, prawns, and other delicacies at the market's seafood precinct.
c. Fine dining at a hatted restaurant
Melbourne is home to some of Australia's finest restaurants that have been awarded "hats" in the Good Food Guide. These hatted restaurants offer exquisite culinary experiences in luxurious settings.
5. Is Melbourne a safe city to visit?
Melbourne is generally considered a safe city to visit, with low levels of crime compared to other major cities worldwide. However, tourists should still exercise caution and common sense when exploring the city. Avoid dark and poorly lit areas at night, keep an eye on your belongings, and be aware of your surroundings.
How to Spend Your Time as a Tourist in MelbourneMelbourne is known as the cultural hub of Australia and is a top destination for tourists from all around the world. From its stunning architecture to its vibrant nightlife, Melbourne is definitely not a city to be missed when touring Australia. In this guide, we will take a look at the best ways to spend your time as a tourist in Melbourne.1. Visit the Iconic Sites in MelbourneNo trip to Melbourne is complete without visiting some of its iconic sites. Here are a few must-visit places:Federation SquareFederation Square is a cultural hub in Melbourne, and it is a must-visit spot for tourists. Located in the heart of the city, Federation Square houses major events, exhibitions, and cultural programs. There are also plenty of great restaurants and cafes for you to enjoy.Queen Victoria MarketQueen Victoria Market is a historic landmark in Melbourne, and it is one of the largest open-air markets in the Southern Hemisphere. The market is home to over 600 stalls selling fresh produce, meats, cheeses, and more. It's a great place to grab a bite to eat and to do some shopping.St. Kilda BeachSt. Kilda Beach is one of Melbourne's most popular beaches. It's a great spot to relax and soak up the sun. You can also go for a swim, take a walk along the beach, or enjoy a meal at one of the excellent restaurants in the area.2. Explore Melbourne's Art and Culture SceneMelbourne is known for its thriving arts and culture scene. Here are some of the best places to visit:National Gallery of VictoriaThe National Gallery of Victoria is home to some of the best art collections in Australia. It has an extensive collection of Australian and international art, as well as temporary exhibitions throughout the year.Street Art in MelbourneMelbourne is known for its impressive street art scene. Take a walk around the city and explore the laneways to see some of the best street art in the world.Melbourne MuseumThe Melbourne Museum is a great place to learn about the city's history and culture. It houses a variety of exhibits, including natural history, indigenous culture, and modern history.3. Indulge in Melbourne's Food and Drink SceneMelbourne is home to some of the best food and drink in Australia. Here are some of the best places to visit:ChinatownMelbourne's Chinatown is a great spot to try some delicious Chinese food. There are plenty of restaurants to choose from, and the area is always buzzing with energy.Laneway BarsMelbourne is famous for its laneway bars. There are plenty of hidden gems to be found around the city, offering great drinks and a unique atmosphere.CafesMelbourne is also known for its cafes, and there are plenty of great spots to grab a coffee or brunch. Some of the most popular cafes in the city include Higher Ground, Top Paddock, and Lune Croissanterie.4. Enjoy Melbourne's NightlifeMelbourne has a vibrant nightlife scene, and there are plenty of great places to visit after dark. Here are some of the best places to check out:FitzroyFitzroy is a trendy neighborhood in Melbourne that is home to great bars, live music venues, and nightclubs. It's a great spot to explore after dark.Crown CasinoCrown Casino is one of the biggest casinos in Australia, and it's also home to some great bars and nightclubs. It's a popular spot for tourists looking to enjoy some great nightlife.The Toff in TownThe Toff in Town is a popular rooftop bar in Melbourne that offers great drinks and stunning views of the city. It's a must-visit spot for anyone looking for a unique nightlife experience.5. Get Out of the CityWhile Melbourne has plenty to offer, it's also a great spot to use as a base for exploring the surrounding areas. Here are some great day trips to take from Melbourne:The Great Ocean RoadThe Great Ocean Road is one of the most iconic drives in Australia, and it's an easy day trip from Melbourne. You can hire a car or take a tour to explore this stunning coastline.Yarra ValleyThe Yarra Valley is home to some of Australia's best wineries. You can take a tour of the vineyards and enjoy some great food and wine while taking in the beautiful scenery.Phillip IslandPhillip Island is home to a variety of wildlife, including penguins, seals, and koalas. It's a great spot for nature lovers and a fun day trip from Melbourne.Book Your Tour NowMelbourne is a vibrant city with plenty to offer tourists. From its iconic sites to its impressive arts and culture scene, Melbourne has something for everyone. Make sure to indulge in the city's food and drink scene and to explore its nightlife. And don't forget to take some day trips to explore the surrounding areas. With this guide, you're sure to make the most of your time as a tourist in Melbourne.