Looking for the perfect way to experience Amsterdam's nightlife? Look no further than a pub crawl! Amsterdam is home to a vibrant and diverse bar scene with something for everyone, from cozy pubs to lively clubs. With so many options to choose from, it can be overwhelming to plan a pub crawl that hits all the best spots. But don't worry, we've got you covered! In this post, we'll take you on a journey through the best pub crawls in Amsterdam, so all you have to do is grab your friends, pick a crawl, and let the good times roll. So, without further ado, let's dive into the ultimate Amsterdam pub crawl experience.
The 12 Best Amsterdam Pub Crawls
The 12 Best Amsterdam Pub Crawls
1. Ultimate Party Nightlife Experiences
Discover the ultimate party nightlife experiences in Amsterdam with a professional guide leading the way. Hop from one exuberant bar to another and immerse yourself in the electric atmosphere of the city's nightlife. You'll get to socialize with fellow party-goers and enjoy a complimentary drink at each venue. The best part? You'll gain free entrance to Amsterdam's most popular dance bars and clubs, without having to wait in line.

To start the night off with a bang, indulge in free and unlimited shots. Choose from two different pub crawl routes based on your interests and preferences. Throughout the night, your knowledgeable guide will entertain you with stories and insights about Amsterdam's vibrant nightlife scene.

This tour is the perfect opportunity to meet new like-minded friends while exploring the best of Amsterdam's nightlife. With five free drinks or shots, free entry to clubs and pubs, and hotel pickup and drop-off, this is an evening you won't want to miss.
2. Amsterdam: Red Light District and Local Pub Tour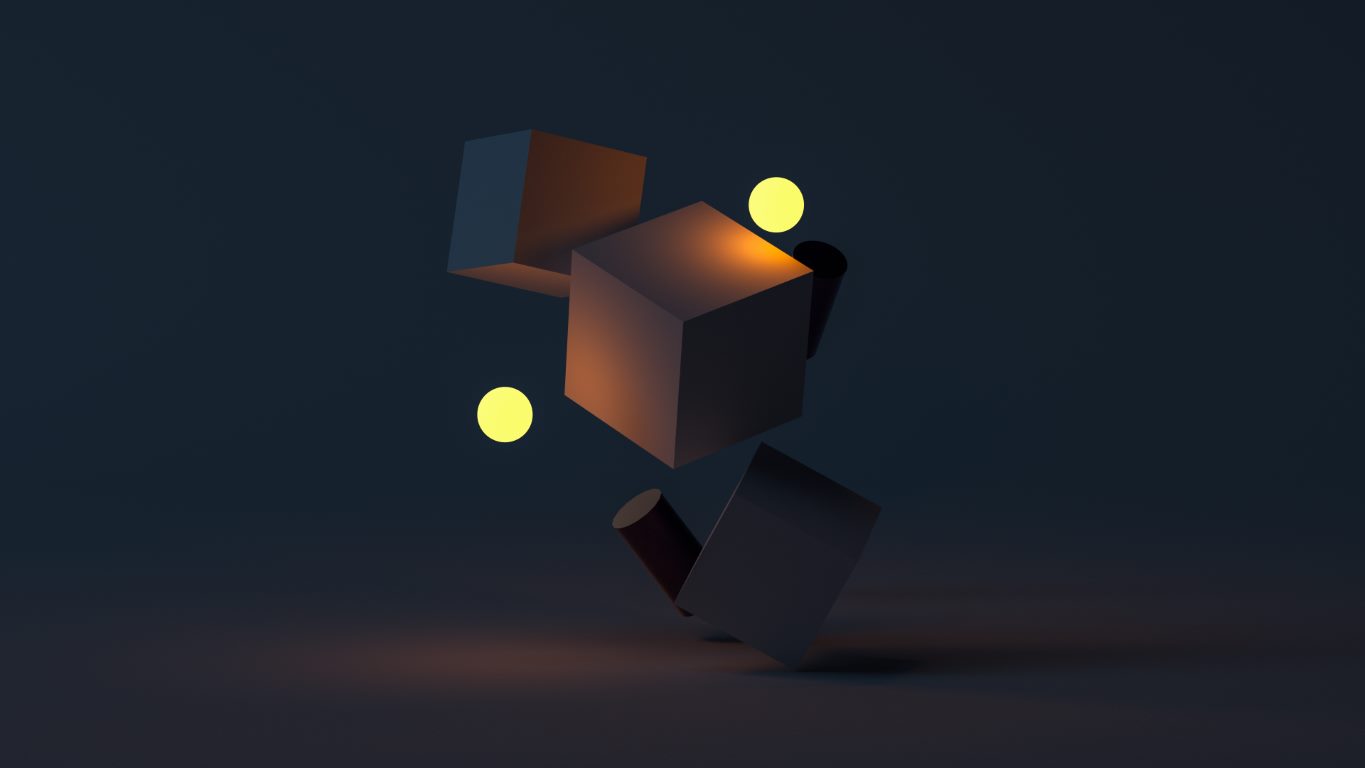 Discover the infamous Red Light District of Amsterdam with a knowledgeable guide and explore the narrow streets to uncover its hidden secrets. On this 2-hour walking tour, you will learn about the area's history, including the oldest pubs in the city and how prostitution work in Amsterdam. Enjoy a rest at a traditional local pub and experience the city like a local. This tour is not suitable for people with mobility impairments. Join a private shared or small group walking tour (depending on option booked) and let a local guide show you the charm of Amsterdam's Red Light District.
3. Amsterdam Red Light District Party: Private Group Tour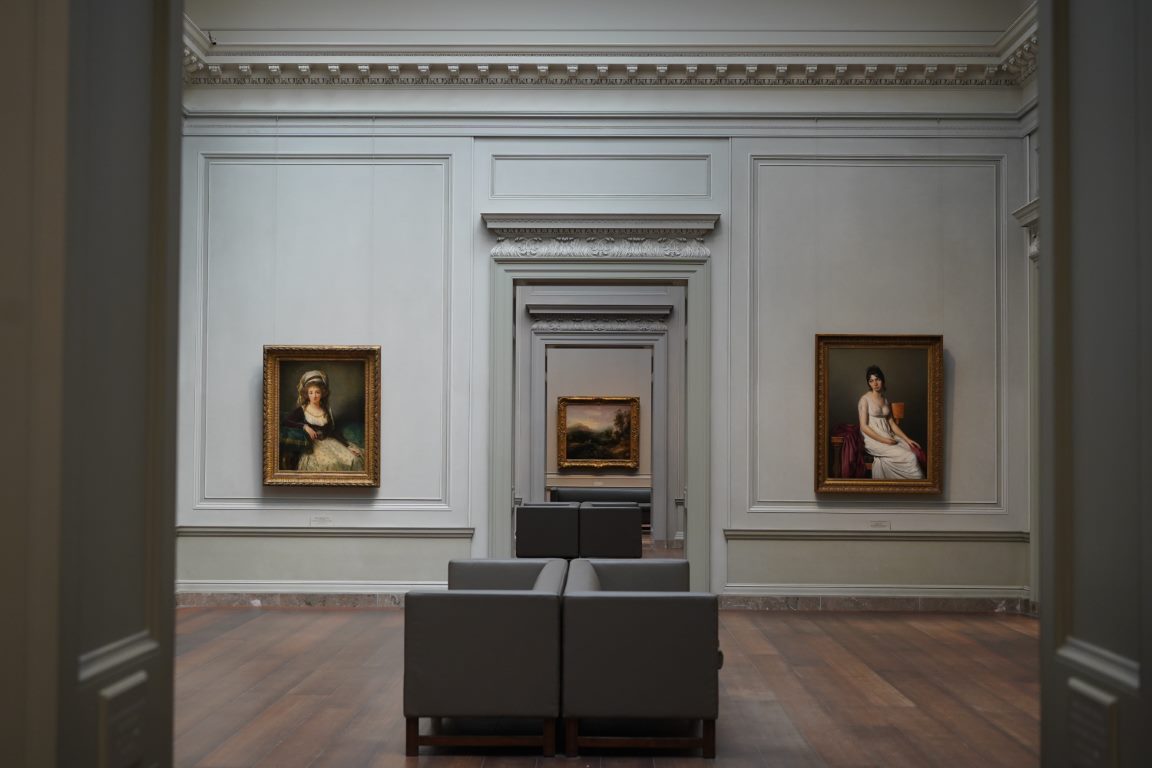 Experience Amsterdam's notorious Red Light District on a 2-hour walking tour discovering the area's secret spots and charms with a local guide. Learn about the history of De Wallen and its prostitutes while exploring Amsterdam's window parlors and hidden alleyways. Try samples of Stroopwafel ice cream and hot chocolate (in winter) as you unwind with a drink at Cafe Remember at the end of the tour. This private walking tour is perfect for groups of friends or business colleagues wanting to enjoy themselves in one of Amsterdam's most well-known neighborhoods. Don't miss the opportunity to experience the best of the Red Light District on this private group tour.
4. Amsterdam: 1.5-Hour Walking Tour of the Red Light District
Experience the infamous Red Light District of Amsterdam with a knowledgeable local guide on a 1.5-hour walking tour. Discover the secret spots and charms of this unique neighborhood while learning about its history, including its prostitutes. Explore the erotic window parlors and hidden alleyways, and witness the iconic oude kerk, Amsterdam's oldest building. Satisfy your sweet tooth with free Dutch treats like Stroopwaffel and Dutch hot chocolate at the Metropolitan bakery, and taste-test Dutch snacks at the legendary snack shop Febo. To top it off, enjoy drink specials at the pub Route 66. Join this relaxed walking tour to truly experience Amsterdam's Red Light District.
5. Amsterdam: 2-Hour Guided Gay Bar Pub Crawl
Begin your 2-Hour Guided Gay Bar Pub Crawl at the world-famous Prik Bar in Amsterdam, where you'll be greeted with a wide selection of carbonated adult beverages. The tour will then head to O'Reilly's Irish Pub for drinks and snacks in an exclusive room, air-conditioned in the summer and heated winter.

Next, it's time to head towards one of the most gay-friendly streets in Amsterdam, Reguliersdwarsstraat. With your expert local guide, visit three bars where you can enjoy a wide array of drinks already waiting for you. Try a specialty cocktail or one of the special shots reserved for your tour. Enjoy priority service and get up to 60% off drinking prices along the way.

End your night at Cafe Montmartre, where you can continue to party or say goodbye to your new friends made along the way. Overall, the 2-Hour Guided Gay Bar Pub Crawl is a unique way to experience Amsterdam's best gay bars, meet new people, and enjoy a night out like a local.
6. Amsterdam: Escape Club and Icebar Entry Tickets with Drinks
Enjoy an unforgettable night out in Amsterdam with these tickets to the Icebar and Escape Club. Marvel at the ice sculptures as you feel the cold in the -10°C Icebar while sipping on three included alcoholic drinks in ice glasses surrounded by ice walls. Join famous Dutch explorer Willem Barentsz on his exploration of the Arctic before dancing the night away to hopping music from top DJs in Escape Club's main room. The ticket includes warm clothes for the Icebar, entrance to Escape Club's main venue, entry to other venues in Escape Club, and drinks at Escape Club. Please note that this tour is not suitable for children under 18 years old.
7. Amsterdam: Red-Light District Pub Crawl and Booze Boat Tour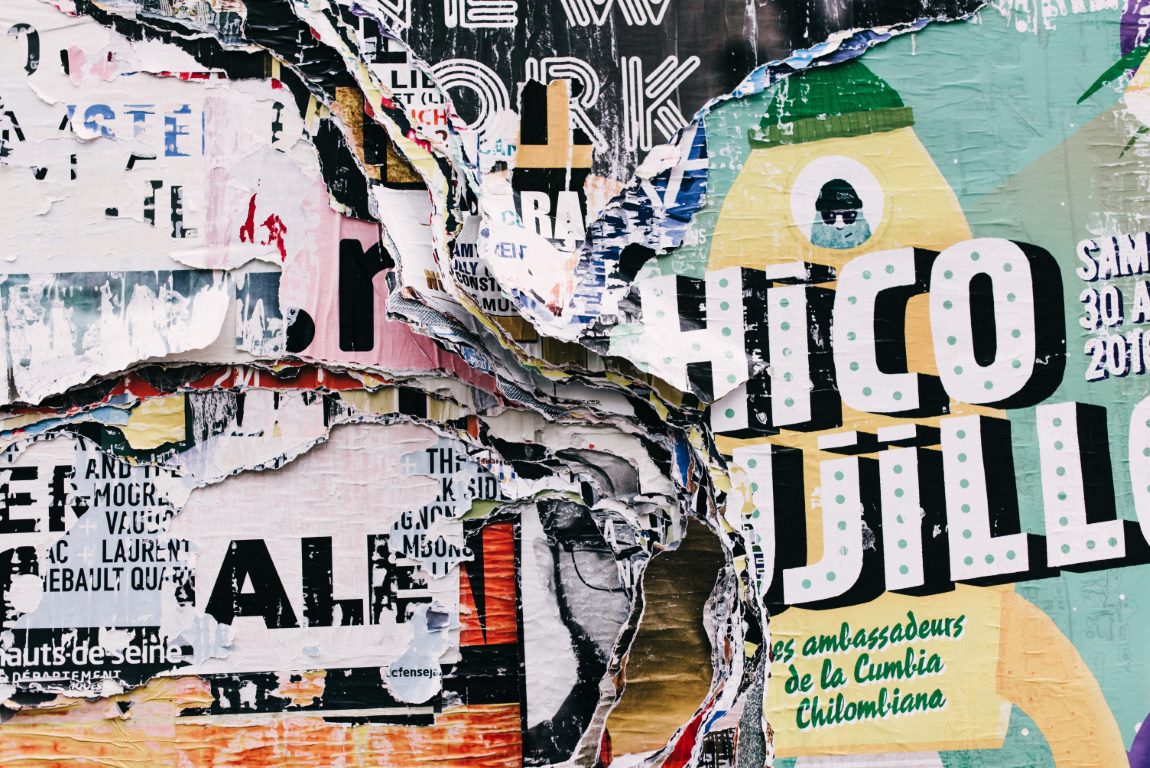 Get ready for an unforgettable night in Amsterdam's Red-Light District with a pub crawl and booze boat tour. Enjoy a scenic cruise through the city's canals with an open bar, sipping on unlimited beer, wine, and soft drinks. Visit four different pubs and a nightclub, where you'll get to play drinking games and win prizes. You'll also receive one free shot at every bar and be granted entrance to one of Amsterdam's biggest clubs. Please note that this tour is not suitable for children under 18 years. Come join the fun and experience the best pub crawl and booze boat tour Amsterdam has to offer.
8. Amsterdam: BUBBLES & BIKE Prosecco Tour – The Original
Experience Amsterdam in a unique and adventurous way with a 1.5-hour private mobile bar tour by group party bike! Pedal along the blossoming area of Amsterdam-Noord, just outside the city centre, and discover beautiful architecture, cosy cafes and artistic sights. Your sober driver and guide will navigate the route as you enjoy a bottle of bubbly Prosecco per person on board. The tour includes a roof for sun and rain protection, making it perfect to enjoy in any weather. This is the best mobile bar and pedal pub tour in town, so don't miss out on the party atmosphere!
9. Amsterdam: Leidsplein Night Life Party Pub Crawl
Experience Amsterdam's bustling nightlife destination by joining a pub crawl tour in the Leidseplein and Rembrandtplein areas. Meet people from all over the world, and check out five of the coolest bars and hottest clubs in the city. Enjoy a beer or wine at each venue, and play drinking games for a chance to win prizes. The tour includes a pub crawl guide, entry to five different bars and clubs, five free drinks in total, and unlimited free shots from 8:30-9 PM. Get ready for a night of tasty drinks and good company!
10. Amsterdam: Moco Museum & Nightclubs Admission Combo w/ Taxi
Explore the contemporary art scene in Amsterdam with a visit to the Moco Museum. Get lost in the thought-provoking works of renowned artists such as Banksy, Basquiat, KAWS, and many more. The museum is open till 18:00 from Monday till Thursday and Sunday, and till 19:00 on Friday and Saturday.

After the museum visit, experience the vibrant nightlife of Amsterdam with complimentary entrance to over 15 nightclubs. Choose from a selection of local hotspots such as Club Prime and John, located near Rembrandtplein, Leidseplein, and Central Station. Don't miss out on this fantastic combo deal which also includes taxi service.
11. Amsterdam: Red Light District Pub Crawl
Make the most of your time in Amsterdam on this pub crawl through the infamous Red-Light District. Join fellow travelers and explore the city's most famous neighborhood in a fun and social way. With this pub crawl, you'll get to enjoy a drink at four different pubs in the area, with a free shot at each venue to get the party started. If you arrive early, you can even receive unlimited vodka shots for the first 30 minutes.

In addition, each pub you visit will host fun drinking games and competitions with prizes, allowing you to mix and mingle with fellow participants. End the night on a high note by dancing at a local nightclub with your new friends. Whether you are a seasoned partygoer or a first-time visitor to Amsterdam, this pub crawl is a great way to experience the vibrant nightlife of the city's Red-Light District.
12. Leidseplein and Red Light Pub Crawl: 2 Night Pass
This two-night pass offers the perfect opportunity to experience the best of Amsterdam's nightlife. Join a local guide and other adventurous travelers for a wild night out on the town. The package includes two pub crawls, one through bustling Leidseplein and the other through the infamous Red Light District. With drink deals that include 2 periods of 30-minute unlimited vodka shots and 6 free drinks, you're sure to have a great time.

Explore 12 bars and clubs throughout the city with free entry included in the package. Your energetic and knowledgeable guide will take you to the best spots, ensuring you have a night to remember. Whether you're looking to party like a rockstar or experience the unique atmosphere of the Red Light District, this pub crawl is the perfect option. Don't miss out on this chance to explore Amsterdam's vibrant nightlife.
Everything You Need to Know About Amsterdam: FAQs for Tourists
If you are planning a trip to Amsterdam, you may have lots of questions in your mind. This post will answer some of the most frequently asked questions about the city, so you can have a better idea of what to expect and make the most of your visit.
1. What is the best time to visit Amsterdam?
The best time to visit Amsterdam depends on the type of experience you are looking for. Here are some tips:
Spring (March-May) is a great time to see the tulip fields in full bloom.

Summer (June-August) is the peak tourist season, with warm weather and longer daylight hours.

Fall (September-November) is a good time to visit if you prefer fewer crowds and cooler temperatures.

Winter (December-February) can be cold and dark but is a great time to enjoy indoor activities like museums and hot chocolate.
2. Is Amsterdam a safe city?
Amsterdam is generally a safe city, but like any major city, it's important to take precautions to avoid pickpocketing and other petty crimes. Here are some tips:
Keep your valuables in a safe place and avoid carrying large sums of cash.

Avoid walking alone in dark or isolated areas at night.

Be aware of your surroundings and trust your intuition.

Use official taxis or public transportation instead of unlicensed taxis.
3. What is the currency used in Amsterdam?
The currency used in Amsterdam is the Euro (€). You can exchange your currency at banks, exchange offices, or ATMs throughout the city. Most places also accept credit cards, but it's always good to have some cash on you, especially for small purchases.
4. What is the public transportation like in Amsterdam?
Amsterdam has an extensive and efficient public transportation system, including buses, trams, and metros. The best way to get around the city is by purchasing an OV-chipkaart, a rechargeable card that you can use to pay for all types of public transportation. You can buy an OV-chipkaart at most major train stations and some supermarkets.
5. Do I need to know Dutch to get around Amsterdam?
No, you don't need to know Dutch to get around Amsterdam. Most people in Amsterdam speak English fluently, and many signs and menus are also in English. However, learning a few basic Dutch phrases can help you navigate the city and connect with locals.
6. What are some must-visit attractions in Amsterdam?
There are so many things to see and do in Amsterdam, but here are a few must-visit attractions:
The Anne Frank House, where Anne Frank and her family hid during World War II

The Van Gogh Museum, showcasing the works of the famous Dutch artist

The Rijksmuseum, home to an impressive collection of Dutch and European art

The Red Light District, a controversial but fascinating area of the city with its infamous window displays

The Dam Square, the central square of Amsterdam with its impressive architecture and street performers
7. What is the food like in Amsterdam?
Amsterdam has a diverse culinary scene, with everything from traditional Dutch cuisine to international flavors. Some must-try foods include stroopwafels (thin waffles with a caramel syrup filling), bitterballen (deep-fried meatballs), and raw herring with onions. There are also plenty of vegetarian and vegan options, as well as halal and kosher restaurants.
8. How do I get from the airport to the city center?
Amsterdam Schiphol Airport is located about 17 kilometers southwest of the city center. You can get to the city center by:
Taking a train from Schiphol Station to Amsterdam Central Station. Trains run every 10-15 minutes and the journey takes about 15-20 minutes.

Taking a taxi, which costs around €40-€50 and takes about 20-30 minutes.

Taking a bus, which costs around €6 and takes about 30-45 minutes. Buses run every 15-30 minutes.
How to Spend Your Time as a Tourist in Amsterdam
Amsterdam, the capital city of the Netherlands, is a popular tourist destination known for its beautiful canals, museums, nightlife and cafes. If you're planning on visiting Amsterdam for the first time, it can be overwhelming to decide how to spend your time. In this guide, we'll give you some tips and recommendations on how to make the best out of your trip to Amsterdam.
1. Visit the Museums
Amsterdam is home to some of the best museums in the world. The most famous ones include the Rijksmuseum, the Van Gogh Museum and the Anne Frank House Museum. It's recommended to buy your tickets in advance to avoid long queues. The Rijksmuseum displays 800 years of Dutch art and history while the Van Gogh Museum has a vast collection of the famous Dutch artist's work. The Anne Frank House Museum is where Anne Frank and her family hid from the Nazis during World War II.
2. Explore the Canals
The canals of Amsterdam are a UNESCO World Heritage site and are a must-see when visiting the city. You can either take a canal tour or rent a boat and explore the canals on your own. The canal tour takes around an hour and gives you an insight into the history and culture of Amsterdam. You can see iconic landmarks such as the Skinny Bridge, the Anne Frank House and the Westerkerk Church.
3. Visit the Famous Red Light District
The Red Light District is Amsterdam's most notorious neighborhood. It's famous for its legal prostitution, coffee shops and bars. Even if you're not interested in its more "colorful" offerings, it's still worth taking a walk through the area, especially at night when it comes alive.
4. Enjoy the Nightlife
Amsterdam is known for its vibrant nightlife scene. There are many bars, clubs, and pubs all over the city. Some of the most popular areas include the Leidseplein and Rembrandtplein. Leidseplein is home to many music venues, while Rembrandtplein is known for its many bars and pubs.
5. Try the Local Cuisine
Amsterdam has a lot to offer food-wise. From traditional Dutch cuisine like bitterballen (fried beef), stamppot (mashed potatoes and vegetables) to international cuisine like Indonesian, Surinamese and Middle Eastern. Dutch street food is also a must-try. Some of the most well-known snacks include stroopwafels (caramel-filled waffles), poffertjes (mini pancakes), and friet (fries).
6. Cycle Around the City
Amsterdam is a biking city. Cycling is the best way to see the city and its surroundings. There are many bike rental shops all over the city, and many hotels also offer bike rentals. You can explore the Vondelpark, Amsterdam's largest park, or cycle through the streets and canals.
7. Visit the Markets
Amsterdam has many markets, each with its unique atmosphere. The most famous ones include the Albert Cuyp Market, which sells fresh produce, clothing and cosmetics, and the Flower Market, where you can buy flowers, bulbs, and souvenirs. You can also visit the Waterlooplein Market, which is a flea market, and the Noordermarkt, which has many antiques and handmade crafts.
8. Take a Day Trip
Amsterdam is well connected to the surrounding towns and cities. You can take a train or bus to places like Haarlem, Utrecht or Rotterdam. You can also take a boat tour to Edam or Volendam or visit the famous windmills at Zaanse Schans.
Final thoughts
There are many things to see and do in Amsterdam, and you can easily fill up several days exploring the city. Whether you're interested in museums, nightlife, food, or just want to take a leisurely bike ride, there's something for everyone in Amsterdam. Don't forget to try the local cuisine and visit the famous red light district. We hope this guide helps you make the most of your trip to Amsterdam.