Puerto Vallarta is a stunning coastal city located in the state of Jalisco, Mexico. Known for its beautiful beaches, warm hospitality, and vibrant culture, Puerto Vallarta attracts millions of tourists every year. This charming city has something for everyone, from outdoor adventures and water sports to art galleries and gourmet dining. If you're planning a trip to Puerto Vallarta and wondering what to do or where to go, look no further than this guide. In this post, we'll take you through the best attractions and things to do in Puerto Vallarta, so you can make the most of your trip and experience the rich culture and natural beauty of this amazing destination.
The 7 Best Activities in Puerto Vallarta
The 7 Best Activities in Puerto Vallarta
1. Day Trip to San Blas from Puerto Vallarta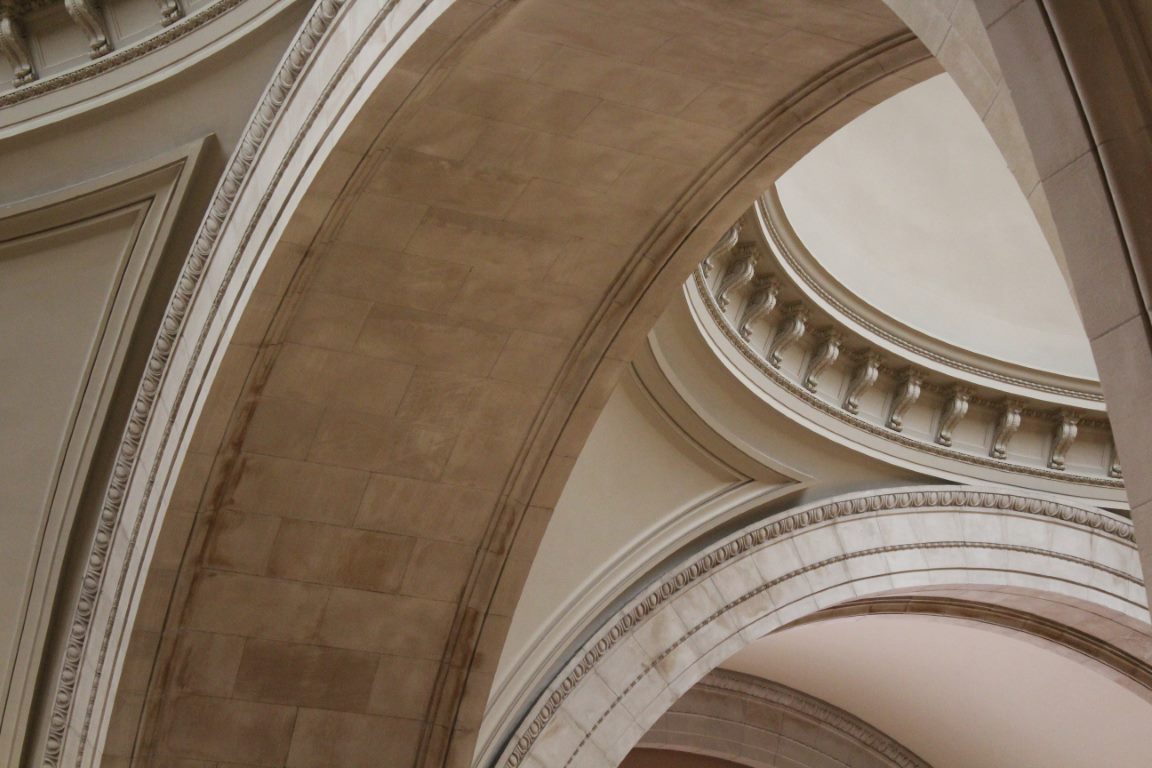 Step off the tourist trail on a full-day trip from Puerto Vallarta to San Blas, a port town and fishing community with a fascinating history. Explore the town on a guided walking tour, visit a lagoon surrounded by tropical jungle, then find views and 18th-century ruins at La Contaduría Fort. This 10-hour tour includes entrance fees as well as pickup and drop-off at Puerto Vallarta hotels with all transport in a climate-controlled van that's stocked with non-alcoholic drinks. Enjoy local wildlife sightings, and take advantage of free hotel pickup and drop-off with an informative, friendly, and professional guide. Alcoholic drinks are available for purchase, and food and gratuities are not included. The tour begins at approximately 8am, and your pickup time will be reconfirmed.
2. Puerto Vallarta Mayahuel Magic Show With Dinner and Drinks
Experience the magic of Puerto Vallarta's Mayahuel show, a mystical experience that will take your breath away. With incredible acrobatics, stunning effects, and original live music, Mayahuel is a show unlike any other. As a VIP guest, you'll enjoy a delicious three-course dinner while taking in a beautiful beachfront view.

The Mayahuel experience begins the moment you arrive, with a welcome margarita and a thrilling show that blends Mexican tradition with awe-inspiring visuals. At the end of the performance, you'll be escorted to the Mango's Beach Club restaurant for your dinner, where you can enjoy a gorgeous sunset while dining on exquisite cuisine.

Take photos with the Mayahuel cast and toast to an unforgettable evening with a bottle of champagne. This tour includes an open bar, gratuities, and snacks, ensuring that your experience is as enjoyable as possible. Don't miss out on this one-of-a-kind experience during your stay in Puerto Vallarta.
3. 4 Hours Canopy Zip Line Adventure
Get ready for an adrenaline-filled adventure with our 4 Hours Canopy Zip Line Tour in Puerto Vallarta. Experience the thrill of flying high through the lush green jungle and over the river with our 14 exciting zip lines. Our friendly and experienced staff will guide you through the entire tour and teach you how to use the top-of-the-line safety equipment that we provide. Take a break from the zip lines and enjoy water slides, kayaking, and swimming in natural river pools. You can also explore the amazing Animal House where you'll be able to see monkeys, toucans, guacamayas, and many more exotic animals.

Your tour will kick off with an exhilarating speed boat or jungle truck ride across the bay, where you can admire the beautiful views of Puerto Vallarta and the "Los Arcos" National Marine Park. If you choose the land-only transportation option, you'll still enjoy a fun journey to the canopy. We'll provide you with bilingual guides, zip line safety equipment, lockers, tequila tasting, and Wi-Fi for your convenience. You'll also have the opportunity to indulge in some local food and drinks during the tour. For an additional cost, you can purchase professional photos or videos of your experience. Gratuities are not included in the package price.

Don't miss out on this incredible adventure in Puerto Vallarta!
4. Atv and Rzr Jorullo Bridge Experience Puerto Vallarta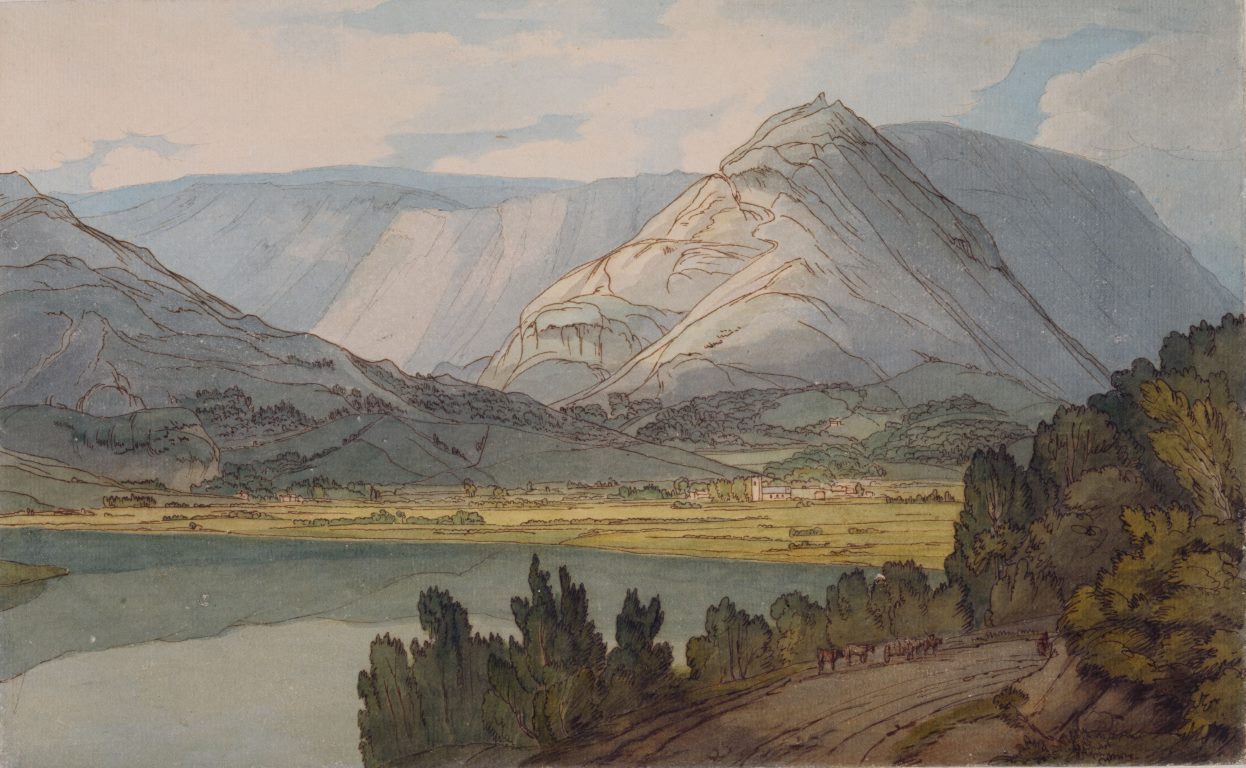 During this half-day adventure-filled excursion, explore the rugged jungle landscapes of Puerto Vallarta on your own reliable ATV or RZR vehicle. You'll have a chance to whip down Jorullo Bridge, which is the longest suspension bridge in Latin America, and enjoy panoramic views over the scenic Sierra Madre. Additionally, you'll visit the El Salto waterfall for a refreshing splash before experiencing a tequila ride in a panoramic mountaintop location. This shared tour includes round-trip transfers from Puerto Vallarta and an optional tequila tasting. Collision insurance is also available for an additional fee of $10 USD per ATV or $20 USD per RZR. The meeting point is Canopy River Oficina Las Glorias in Plaza Villas Vallarta Zona Hotelera Nte. Don't miss this thrilling opportunity to experience Puerto Vallarta's stunning natural beauty firsthand!
5. Puerto Vallarta Outdoor Adventure Tour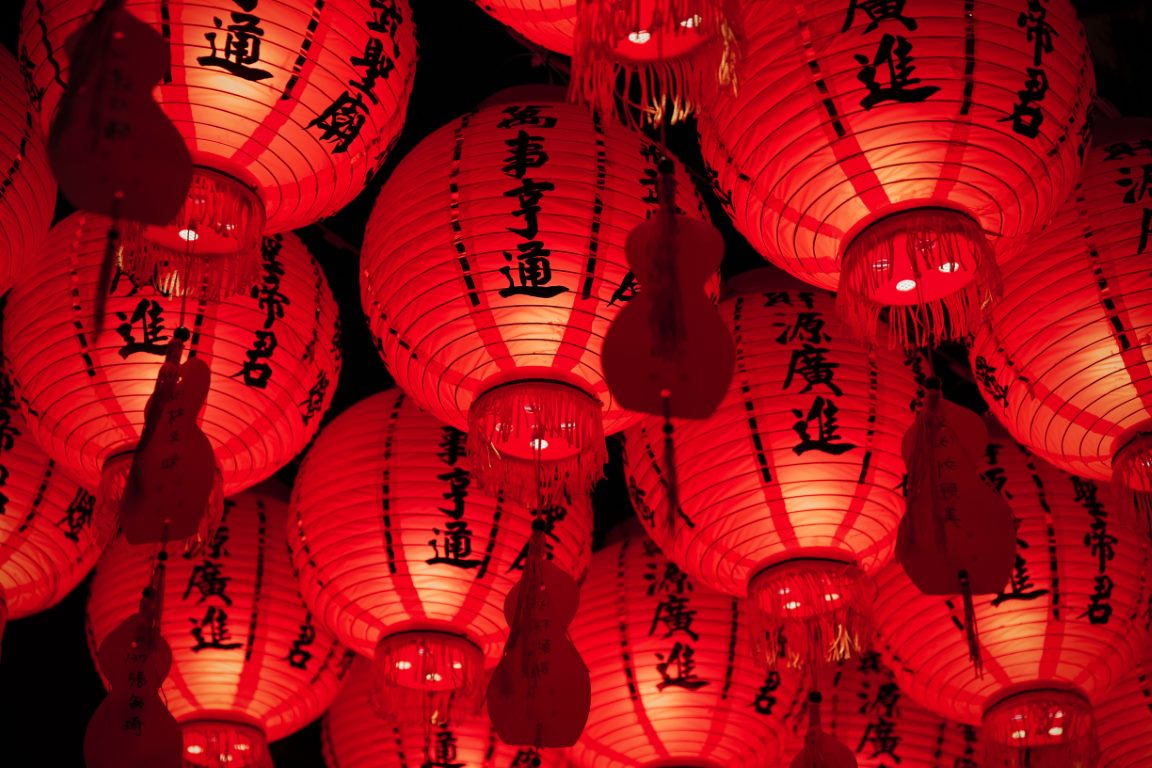 Experience the ultimate outdoor adventure in Puerto Vallarta with a 6.5-hour adrenaline-packed tour. Get ready to conquer the rugged terrain of the Sierra Madre Mountains on a 4×4 off-road drive. Feel the thrill as you ride a super-fast speedboat and enjoy the stunning views of Boca de Tomatlan and Banderas Bay. Rappel down rushing waterfalls and cross suspended rope bridges that hang high above the jungle. Soar over the tree tops on zip lines, and complete your adventure with fruit cookies and water. This tour with round-trip transportation via speed boat, snacks, gratuities, and hotel pickup and drop off is the ideal way to spend a memorable day outdoors during your Puerto Vallarta vacation. Book now and experience Puerto Vallarta's natural beauty like never before!
6. Puerto Vallarta City Tour
Explore the top historic and cultural attractions of Puerto Vallarta with this all-day guided sightseeing tour. Your knowledgeable local guide will take you to the Malecón, the Municipal Palace, Our Lady of Guadalupe Church, the flea market, and a tequila factory. Learn about the city's rich history and culture as your guide shares interesting facts and stories about each site.

Capture some memorable photos while heading south through Costa de Oro, Mirador de los Arcos, and other scenic areas. Enjoy lunch and drinks at a local restaurant before returning to your hotel. With hotel pickup and drop-off included, this tour is the perfect way to make the most of your limited time in Puerto Vallarta.
7. Puero Vallarta Sayulita and San Pancho Beaches Tour
This tour from Puerto Vallarta takes you to experience the best of two famous Mexican beach towns, Sayulita and San Pancho. Accompanied by a bilingual guide, you will explore the "Magic Town" of Sayulita and the hip San Pancho, walking along some of the world's most famous surf beaches. In addition to the beautiful scenery, the tour also includes visits to a chocolate factory and a tequila tasting to fully immerse yourself in the culture and history of the area. This excursion is perfect for those seeking a laid-back and adventurous day trip from Puerto Vallarta. Get ready to soak up the warmth of Mexican hospitality and experience the unforgettable surf and sand of Sayulita and San Pancho.
FAQs about Puerto Vallarta: A Comprehensive Guide for Tourists
If you're planning to take a trip to Puerto Vallarta, Mexico, you might have a lot of questions about the city. In this post, we will cover some of the most frequently asked questions by tourists to help you plan your visit accordingly.
1. Where is Puerto Vallarta?
Puerto Vallarta is located on the Pacific coast of Mexico, in the state of Jalisco. It is approximately 900 miles away from Mexico City and can be accessed by air, land, and sea transportation.
2. What is the best time of the year to visit Puerto Vallarta?
The best time to visit Puerto Vallarta is from April to June and from October to December when the weather is pleasant and the city is less crowded. The summer months (July to September) are considered to be the rainy season, and the winter months (January to March) are the busiest tourist season.
3. What is the currency used in Puerto Vallarta?
The official currency of Mexico is the Mexican peso (MXN). Most businesses in Puerto Vallarta accept both pesos and US dollars, although you will generally get better prices if you pay in pesos. It's recommended that you exchange your currency at a bank, as they usually offer better exchange rates than the ones offered by hotels or currency exchange offices.
4. Is it safe to travel to Puerto Vallarta?
Puerto Vallarta is generally considered to be a safe city for tourists. However, like any other tourist destination, petty crimes such as pickpocketing and theft can occur. It is recommended that you take the necessary precautions to protect yourself and your belongings, such as not carrying valuables in public places and avoiding walking alone at night in unfamiliar areas.
5. What are the must-visit attractions in Puerto Vallarta?
Puerto Vallarta offers a lot of attractions and activities for tourists. Some of the must-visit attractions include the Malecon boardwalk, the Church of Our Lady of Guadalupe, Los Muertos Beach, and the Vallarta Botanical Gardens. You can also take a day trip to the Marietas Islands or go whale watching during the winter months.
6. What is the food like in Puerto Vallarta?
Puerto Vallarta offers a diverse range of culinary experiences, from street food to fine dining. You can try local specialties such as tacos al pastor, fresh seafood, and tequila. The city also offers international cuisines such as Italian, Japanese, and French. Make sure to check out the local markets and food stalls to experience the authentic flavors of Puerto Vallarta.
7. What is the nightlife like in Puerto Vallarta?
Puerto Vallarta is known for its vibrant nightlife scene, with numerous bars, clubs, and lounges catering to different preferences. You can experience a variety of music genres, from mariachi to electronic dance music. Some popular nightlife spots include La Santa, Mandala, and Strana.
8. What language is spoken in Puerto Vallarta?
The official language of Mexico is Spanish, although many locals in Puerto Vallarta also speak English, particularly those who work in the tourism industry. It's recommended that you learn some basic Spanish phrases, as it can be helpful when interacting with locals.
How to Spend Your Time as a Tourist in Puerto VallartaPuerto Vallarta is a beautiful city located on the west coast of Mexico. It's known for its stunning beaches, delicious food, and amazing nightlife. If you're planning a trip to Puerto Vallarta, then you're in for a treat! There are plenty of things to do and see in this city, and in this guide, we'll take a look at some of the best ways to spend your time as a tourist.1. Visit the MaleconThe Malecon is a must-visit spot for any tourist in Puerto Vallarta. It's a boardwalk that stretches along the oceanfront, with stunning views of the water and the city's skyline. Along the Malecon, you'll find plenty of restaurants, vendors selling souvenirs, and street performers. You can spend hours just walking up and down the Malecon, taking in the sights and sounds of Puerto Vallarta.2. Explore Old TownOld Town is the historic heart of Puerto Vallarta, and it's a great place to explore as a tourist. You'll find plenty of cobblestone streets, colorful buildings, and traditional architecture. There are also plenty of cafes, restaurants, and shops to explore in Old Town, and it's a great place to sample some of the local cuisine.3. Hit the BeachPuerto Vallarta is known for its stunning beaches, and there are plenty to choose from. Playa Los Muertos is one of the most popular beaches in the city, and it's a great place to relax and soak up the sun. If you're looking for something a little quieter, then head to the less-crowded beaches like Las Gemelas Beach or Playa Yelapa.4. Take a Boat TourOne of the best ways to see the city from a different perspective is to take a boat tour. You can take a tour around the bay, which will give you great views of the city skyline and the surrounding mountains. You can also take a tour to some of the nearby islands, such as Marietas Islands, where you can snorkel and explore the unique rock formations.5. Experience the NightlifePuerto Vallarta has a fantastic nightlife, with plenty of bars, clubs, and restaurants to choose from. The Zona Romantica is the main area for nightlife in the city, and you'll find plenty of bars and clubs catering to different tastes. If you're looking for something a little more laid back, then head to some of the beachside bars.6. Visit the Botanical GardensIf you're looking to get away from the hustle and bustle of the city, then head to the Botanical Gardens. They're located just a short drive from Puerto Vallarta, and they're a great place to see some of the native plants and wildlife of the region. You can also take a hike through the gardens, which will give you great views of the surrounding mountains.7. Try the Local CuisineNo trip to Puerto Vallarta is complete without sampling some of the local cuisine. You'll find plenty of street food vendors selling everything from tacos to churros. Make sure you try some of the seafood, which is the specialty of the region. You can also visit some of the local restaurants, which serve up traditional Mexican cuisine with a modern twist.8. Take a Day TripWhile there's plenty to do in Puerto Vallarta, there are also plenty of nearby attractions that make for great day trips. You can visit the nearby town of Sayulita, which is known for its surfing and laid-back vibe. You can also take a trip to the nearby town of Tequila, which is the birthplace of the famous drink.Book Your Tour NowThese are just a few of the many ways to spend your time as a tourist in Puerto Vallarta. Whether you're looking to relax on the beach, explore the city's history, or try some of the local cuisine, there's something for everyone in Puerto Vallarta. Make sure you plan your trip ahead of time, so you can make the most of your time in this beautiful part of Mexico.