Welcome to the ultimate guide for exploring Puerto Rico, a Caribbean island that's famous for its stunning beaches, lively culture and captivating history. Whether you're an adventurous traveler seeking thrilling outdoor activities, a beach lover who enjoys soaking in the sun or a curious explorer who's eager to discover the local cuisine and sights, Puerto Rico has something special in store for you. From the lush rainforests of El Yunque to the vibrant nightlife of San Juan and the pristine beaches of Vieques, this colorful destination offers a wealth of attractions that will delight and inspire you. In this post, we'll highlight some of the best things to do and see in Puerto Rico, taking you on an unforgettable journey through this tropical paradise. So grab your sunscreen, put on your flip flops and get ready for an adventure of a lifetime!
The 3 Best Things to Do in Puerto Rico
The 3 Best Things to Do in Puerto Rico
1. From the Concrete Jungle to the Actual Jungle the Complete Package Tour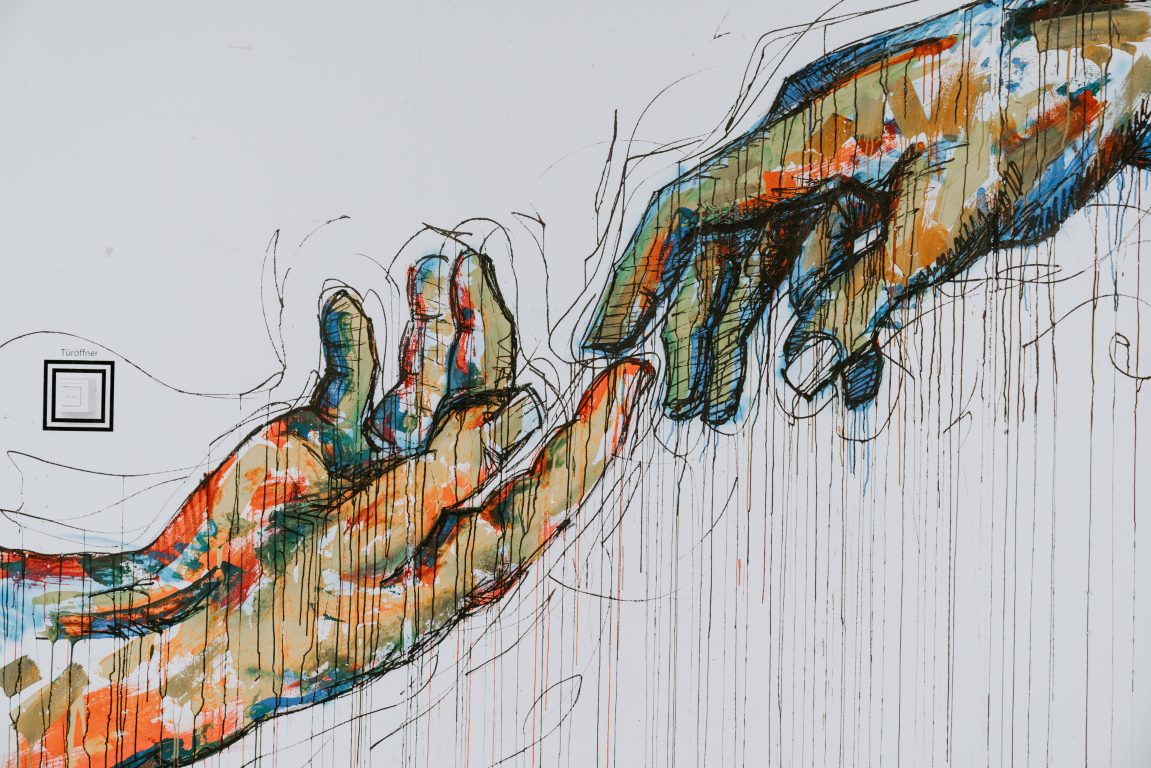 Combine Puerto Rico's urban and natural landscapes on a private tour that explores the island's historical and natural attractions. Your private vehicle and driver will pick you up in San Juan and take you to vibrant Old San Juan for an intimate glimpse of its colorful streets and lively plazas. Then, you'll visit the beautiful Caribbean coast before heading to El Yunque Rainforest. Here, a guide will lead you through the lush jungles and increase your chances of spotting native wildlife. Lunch is included, and a seamless experience is guaranteed with hotel pickup and drop-off in San Juan. This private tour is an ideal introduction to Puerto Rico for first-time visitors.
2. Half Day Charters All Included
Enjoy a half-day excursion to Palominos or Icacos islands during this private experience from Fajardo. With two tour times to choose from, you can tailor your journey to fit your schedule. Spend the day as you wish aboard your private boat; swim in the crystal-clear waters, discover several marine species with provided snorkeling gear or simply relax on the white-sand beaches. When you've worked up an appetite, enjoy fruits, sandwiches, snacks, and non-alcoholic drinks on board. A private boat means a personalized experience, and snacks and use of snorkeling equipment are included. The meeting point is at Sunbay Marina in Parcelas Beltran Barrio Fajardo 00738 Puerto Rico, and this activity ends back at the marina parking lot.
3. Paddle Board the Waters of El Yunque National Rainforest
Experience the natural wonder of a bioluminescent bay during your visit to Puerto Rico with this kayaking excursion. No prior kayaking experience is required to paddle into the calm waters of Laguna Grande and witness the illuminated microorganisms come to life with every stroke of your paddle. Your guide will teach you about the ecosystem and microorganisms as you admire the natural beauty of Puerto Rico and its mangroves. This tour allows you to experience one of only five bioluminescent bays in the world. All necessary kayaking equipment and instruction are provided, and transportation is included. The meeting point is at Kayak Village, located at 987 Street Fajardo 00738 Puerto Rico. Check-in and tour times will vary with the sunset. The tour starts at 08:30 PM and ends at the same location. Don't miss out on this unforgettable experience during your visit to Puerto Rico.
Most Frequently Asked Questions by Tourists About Puerto Rico
Puerto Rico is a Caribbean island with a rich culture, beautiful natural scenery, and a fascinating history. As a popular tourist destination, travelers often have questions about the island. In this blog post, we will cover some of the most frequently asked questions by tourists about Puerto Rico.
1. Do I need a passport to travel to Puerto Rico?
No, if you are a United States citizen, you do not need a passport to travel to Puerto Rico. Since Puerto Rico is a U.S. territory, you only need to provide a government-issued ID to enter the island.
2. What is the best time of year to visit Puerto Rico?
The best time to visit Puerto Rico is from mid-April to June or from November to mid-December. These months offer great weather, fewer crowds, and lower prices compared to peak season (December through March).
3. Is Puerto Rico safe for tourists?
Yes, Puerto Rico is generally safe for tourists. Like any other tourist destination, it's important to take precautions to avoid petty crime, such as not leaving valuables in plain sight and not walking alone at night in unfamiliar areas.
4. Can I drink the tap water in Puerto Rico?
Yes, the tap water in Puerto Rico is safe to drink. The water is treated with chlorine, so some travelers may not enjoy the taste. Bottled water is also widely available on the island if you prefer.
5. Are there any travel advisories for Puerto Rico?
As of writing this post, there are no current travel advisories for Puerto Rico. However, it's always a good idea to check with the U.S. State Department before traveling to any destination.
6. What is the currency used in Puerto Rico?
The official currency of Puerto Rico is the U.S. dollar. You won't need to exchange money if you are a U.S. citizen.
7. What language do they speak in Puerto Rico?
The official languages of Puerto Rico are Spanish and English. Most locals speak both languages fluently, so you should have no problem communicating in English.
8. What is the transportation like in Puerto Rico?
Puerto Rico has a variety of transportation options for travelers, including buses, taxis, and rental cars. The island is relatively small, so getting around is easy. However, traffic can be heavy in urban areas during rush hour.
9. What are some must-see attractions in Puerto Rico?
Puerto Rico is full of must-see attractions. Some of the top attractions include El Morro, a 16th-century Spanish fortress in Old San Juan, La Fortaleza, the official residence of the Governor of Puerto Rico, and the El Yunque National Forest, a beautiful rainforest with hiking trails and breathtaking views.
10. What is the food like in Puerto Rico?
Puerto Rican cuisine is a blend of Spanish, African, and indigenous influences. Some must-try dishes include mofongo, a mashed plantain dish stuffed with meat or seafood, arroz con gandules, a rice and pigeon pea dish, and lechón, a whole roasted pig.
How to Spend Your Time as a Tourist in Puerto RicoOne of the Caribbean's most beautiful islands, Puerto Rico boasts a diverse mix of history, culture, and natural beauty. From the vibrancy of San Juan to the tranquil beauty of El Yunque National Forest, there's no shortage of things to do and see when visiting Puerto Rico. Here's a guide on how to make the most of your time as a tourist.1. Explore the History and Culture of Old San JuanOld San Juan is the historic heart of the city and the perfect place to start your exploration of Puerto Rico. With its winding cobblestone streets and colorful Spanish colonial buildings, this part of the city transports you back in time. One of the top attractions is the Castillo San Felipe del Morro, a 16th-century citadel that sits atop a cliff overlooking the Atlantic Ocean. Another must-visit attraction is the Cathedral of San Juan Bautista, the second-oldest cathedral in the Americas. Be sure to also stroll through the Plaza de Armas and Paseo la Princesa, two other popular landmarks in the area.2. Take a Dip at the Beautiful BeachesPuerto Rico is home to some of the most beautiful beaches in the Caribbean, and spending a day soaking up the sun and swimming in the crystal-clear waters is a must-do activity for any tourist. Some of the top beaches include Isla Verde Beach, Flamenco Beach on Culebra Island, and Luquillo Beach. Each of these beaches offers unique features and amenities, but they all have one thing in common: pristine, powder-soft sand and crystal-clear azure waters.3. Visit the El Yunque National ForestEl Yunque National Forest is a must-visit destination for nature lovers. This tropical rainforest is located in the northeastern part of Puerto Rico and is home to a diverse array of flora and fauna. Visitors can explore the lush forest by hiking one of the many trails, taking a dip in one of the natural pools, or enjoying a picnic in one of the designated areas.4. Taste the Local CuisinePuerto Rican cuisine is a delicious blend of Spanish, African, and indigenous influences. Some of the must-try dishes include mofongo, a hearty mix of mashed plantains and pork or chicken, arroz con gandules, a rice and pigeon peas dish, and lechón asado, a succulent roast pork dish. For dessert, try some of the island's locally grown fruits or indulge in a slice of decadent tembleque, a coconut-flavored custard.5. Get Active with Outdoor ActivitiesIf you're looking for some adventure, Puerto Rico has plenty of activities for adrenaline junkies. Hiking, kayaking, and zip lining are popular outdoor activities, and there are plenty of companies that offer guided tours for each of these activities. You can also try your hand at surfing or stand-up paddleboarding at one of the island's many beaches.6. Go Shopping in San JuanSan Juan is the perfect place to indulge in some retail therapy. From luxury boutiques to colorful souvenir shops, there's something for everyone in this vibrant city. Be sure to check out Calle del Cristo, a pedestrian shopping street that is home to a variety of shops, and the Plaza las Americas, a large shopping mall that has everything from high-end fashion to electronics.7. Experience the Puerto Rican NightlifePuerto Rico has a buzzing nightlife scene that has something for everyone. From beach bars and clubs to live music venues and casinos, there are plenty of options to choose from. The La Placita de Santurce in San Juan is a popular spot for locals and tourists alike, with its colorful buildings, outdoor bars, and live music.Book Your Tour NowIn conclusion, Puerto Rico is a vibrant and diverse destination that has something for every type of traveler. From exploring the history and culture of Old San Juan to soaking up the sun on one of the island's beautiful beaches, there's no shortage of things to see and do. Follow this guide to make the most of your time as a tourist in Puerto Rico.